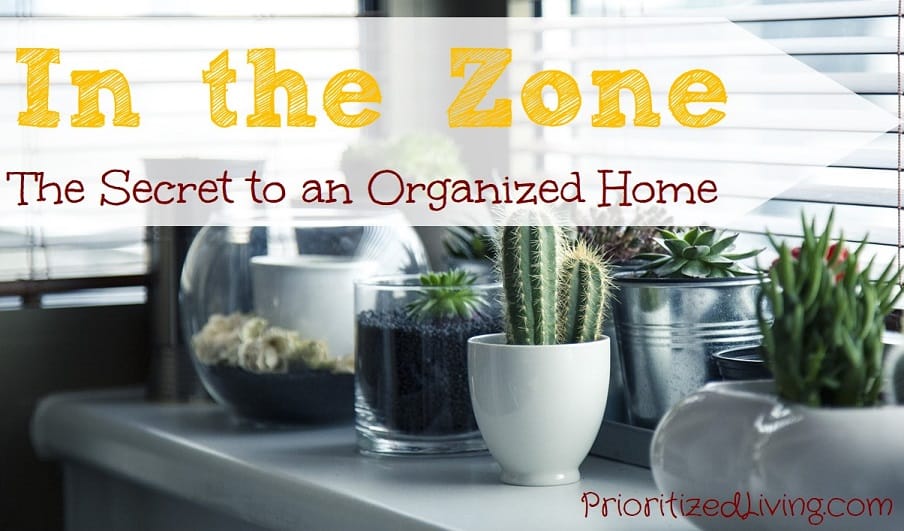 Are you struggling to find the magic ingredient to create an organized and functional home?
Do you refrain from doing enjoyable activities because it takes too much effort to gather the supplies you need to do them?
Are you stuck putting things away because your family members don't understand your system (or lack thereof)?
Enter "zones."
Organizing your home into activity zones is one of the single most transformative things you can do to end the chaos. All that's required is that you follow a fool-proof, two-step process:
Step 1: Group items by task.
A kitchen is a great example to illustrate this concept.
Suppose you want to do some baking. You've got your flour and sugar in the pantry, your baking powder and vanilla in two separate cabinets, your measuring cups somewhere in a drawer of knives, and your electric mixer on top of the fridge. Your mixing bowls are in three separate cabinets, and your spatulas are tucked behind your toaster.
By the time you've scavenged for all of the supplies you need to get started, you're too tired to bake anything. Plus, you have no motivation for putting everything away when you're finished.
By storing your baking supplies in one or two locations, however, you can quickly grab everything you need to whip up a culinary masterpiece.
The same principal of grouping items by activity can be applied to countless areas of your home and office. For instance, you can group the items you need for . . .
Visiting the beach.
Pruning your yard.
Wrapping gifts.
Paying bills.
Mailing handwritten letters.
Scrubbing the bathroom.
Styling your hair.
Assembling photo albums.
Tackling a DIY project.
Throwing a birthday party.
Decorating your home for the holidays.
Battling a cold.
Step 2: Put stuff in a place that makes sense.
Now the second critical step is putting your bundle of related items in or near the spot where you plan to use them.
Consider your mad rush to get out the door in the morning.
Keys can go in a dish by the door. Shoes can be stored in a tray or rack in the same entryway. You can stash coats, purses, lunchboxes, schoolbags, sunglasses in the same area.
Everything you require is not only in the same location but also in the spot where you need it — and, conveniently, the spot where you're most likely to shed these items as you arrive home. If you ensure that you drop these objects by the door on your way in (or stow them there before bed), you can grab everything in the morning and get on your way in record time.
Likewise . . .
Store your knives and cutting board near a large counter for easy chopping.
Stash your stationery, stamps, and address book in your writing desk.
Contain toys near your kids' play area.
Keep frequently used file folders within easy reach of your work space.
Stow your lawn equipment in the garage or a shed.
Shelve your bathroom cleaning supplies in a bathroom cabinet or closet.
Keep your favorite book, a cozy blanket, and a coaster for your coffee alongside your favorite chair.
By establishing these "zones" of related items in your home, you can quickly transform a disorganized space into a high-functioning vision of order!