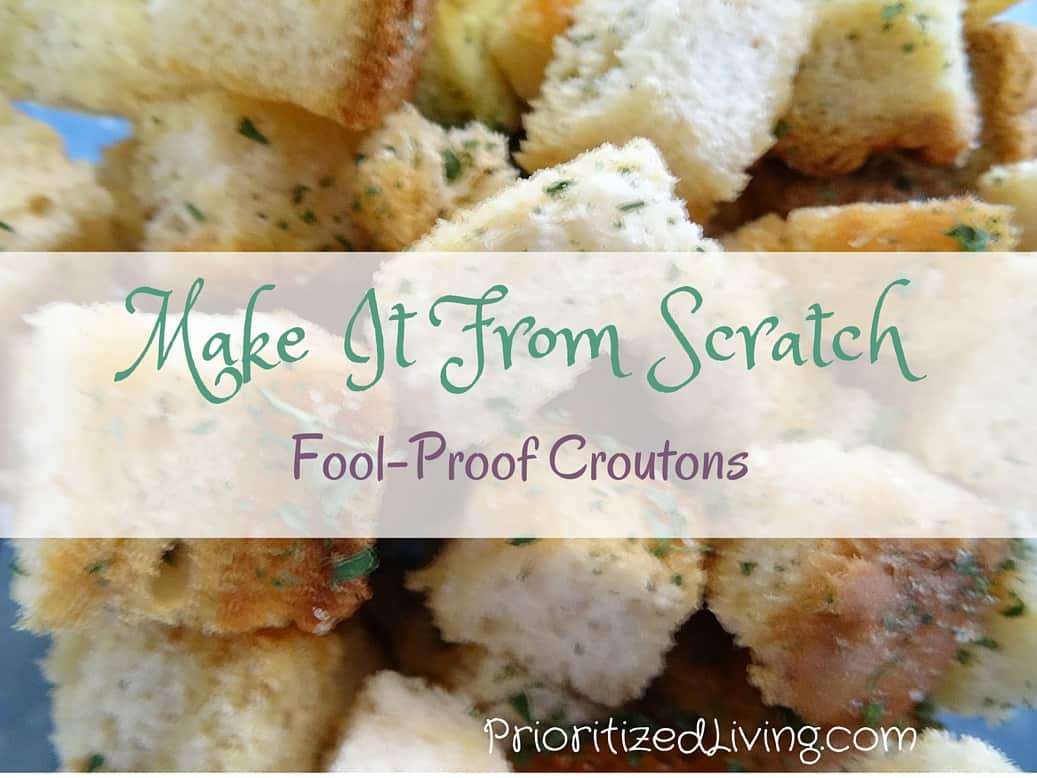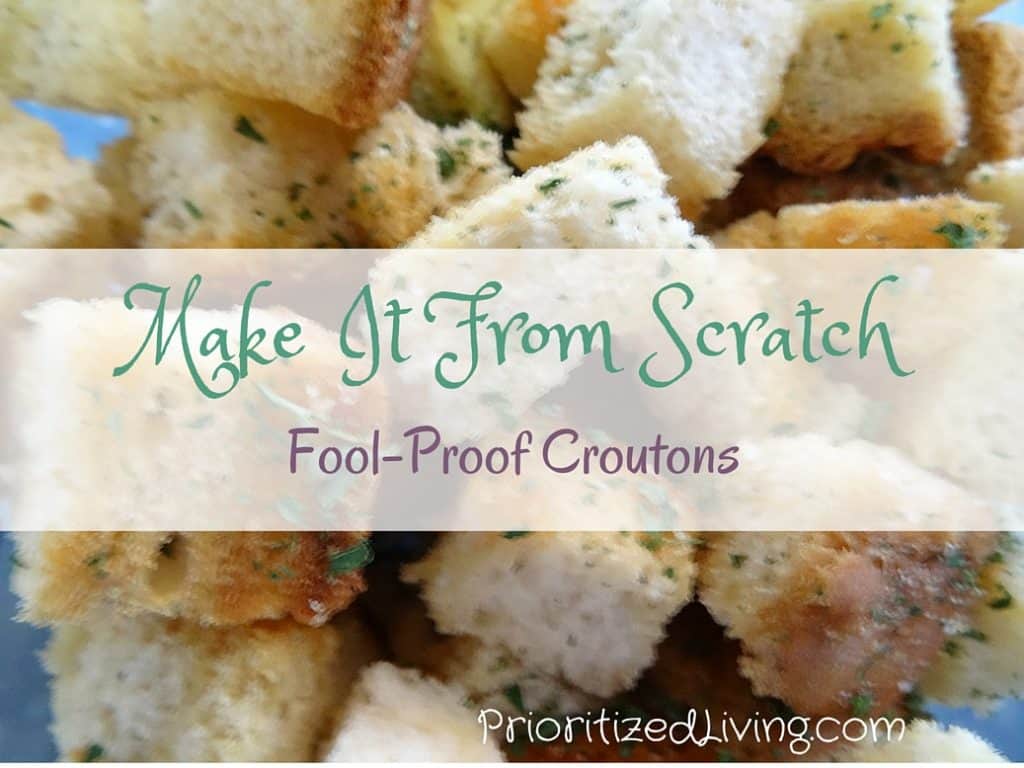 You know when you visit a fancy restaurant or even a Panera and you're eating the real thing — freshly-made croutons. They are nothing like the tiny, dry, artificial-tasting cubes you pick up in the supermarket. They are also incredibly easy to make at home — no frying or flipping tiny pieces of bread. Plus, these croutons are so much cheaper than those grocery-store salad toppers!
Ingredients
For basic croutons, you need your choice of bread, olive oil, and salt.
Now add your own flavorings if you wish. We typically use homemade white bread at our house, along with a hefty dose of garlic powder for pizzazz and parsley flakes for color.
The Process
Cut your bread into ¾-inch cubes. (If you're using pre-sliced bread, your cubes might be a little flat.) Feel free to use stale bread.
Spread your bread on a cookie sheet — lined with foil if you want super easy clean-up — so that the cubes are touching as little as possible.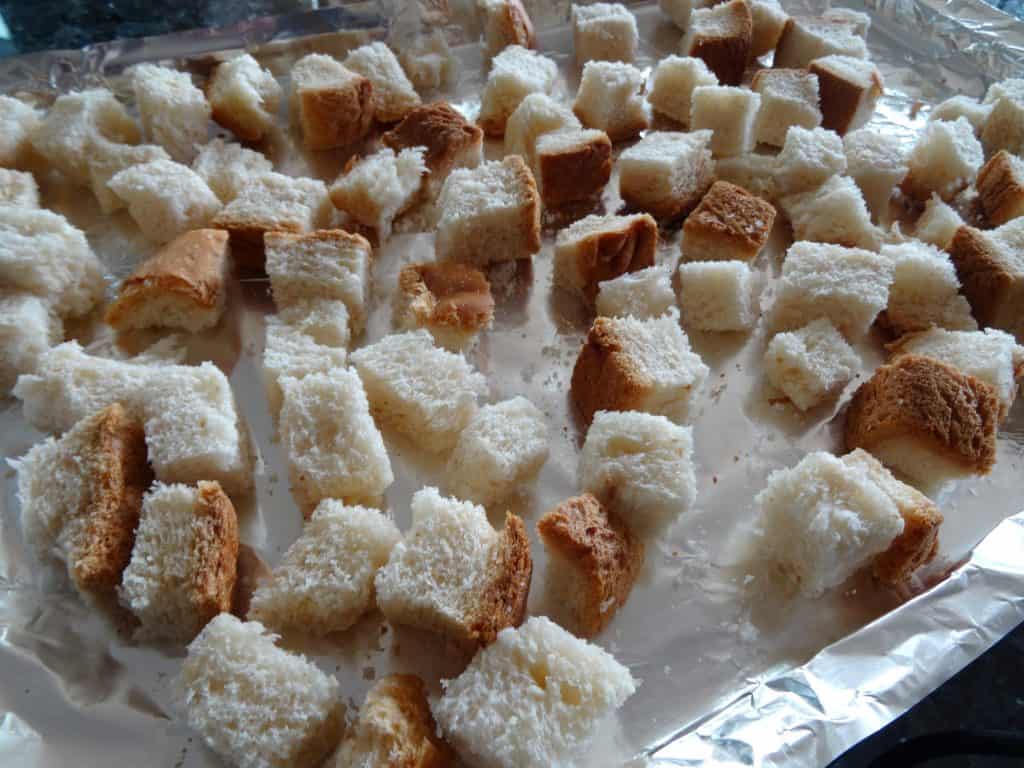 Drizzle generously with olive oil. (You'll want to have some browning but not have mushy bread or pools of oil going into the oven.)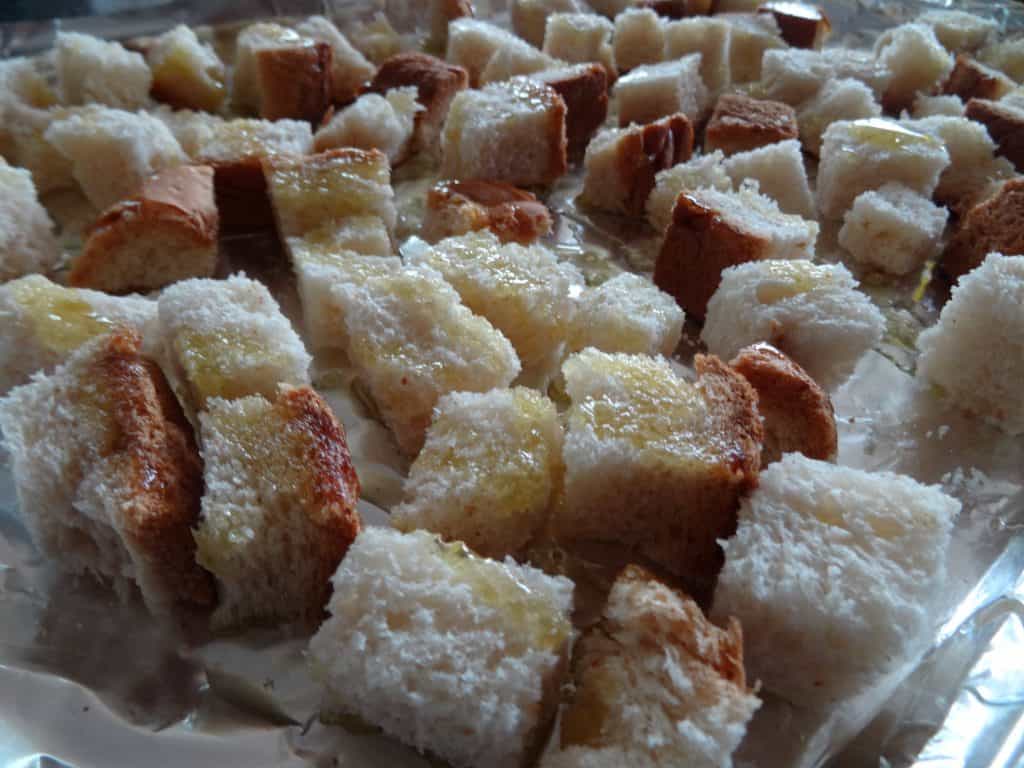 Place into a pre-heated 275-degree oven for 20 minutes. Rotate baking sheet halfway through cooking.
As soon as croutons come out of the oven, toss gently with spices to taste.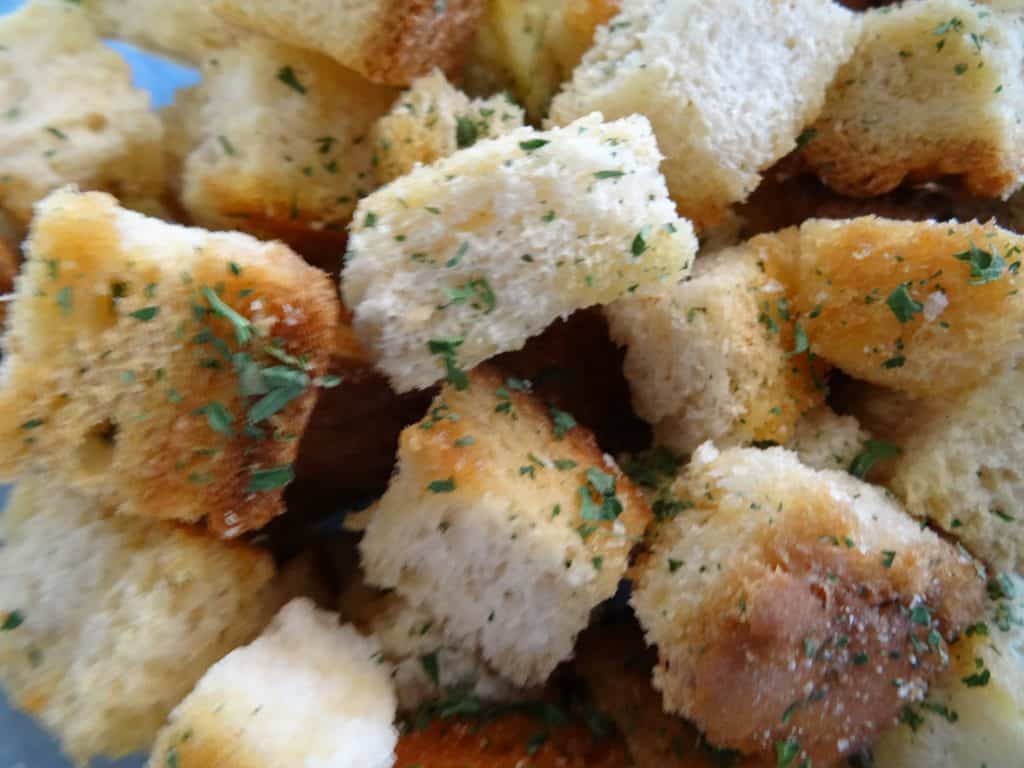 Allow croutons to cool and store in an air-tight container at room temperature.
Enjoy!