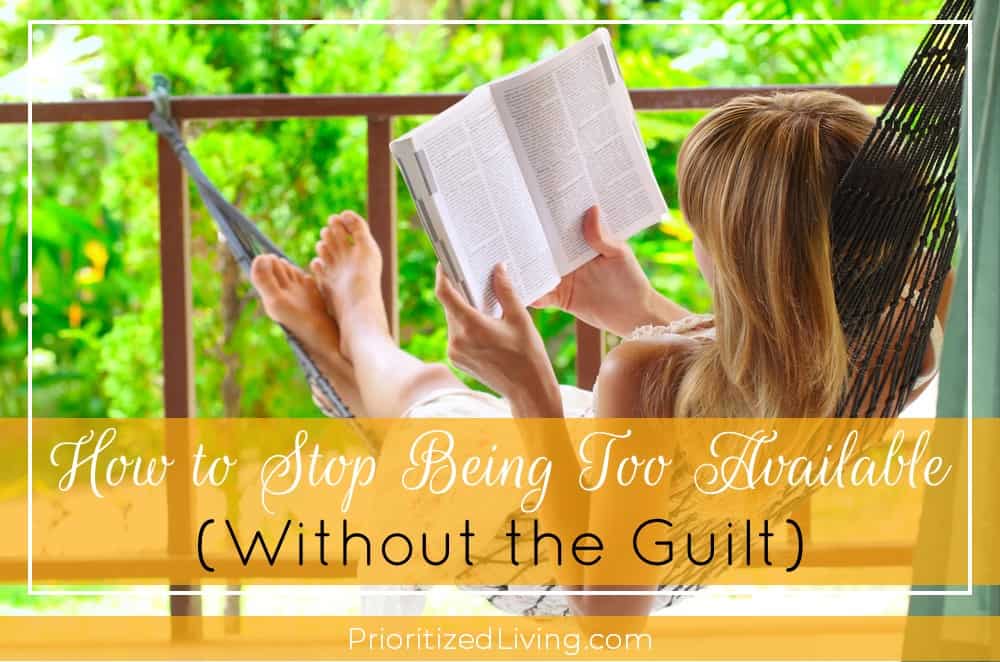 Note:  This post contains affiliate links.  Read my policy here.
Does this sound familiar?
Your phone rings, and you pick it up right away.
You get an E-mail or text alert and stop what you're doing to respond.
Somebody asks you for a favor, and your answer is always "yes."
If any of these behaviors is routine for you, it's likely that you are too accessible.
Being available for a friend or being willing to pitch in is a truly admirable quality. But constantly living your life that way comes with a cost.
You can never be everything to everyone. So people are invariably left disappointed.
And things you would have liked to have accomplished — or even those things you promised other people you would do — well, they never get done.
So it's time to stop being so available! It's time to find that perfect balance of being a warm, generous person while taking care of yourself and prioritizing your time.
So how can you learn to say no, set boundaries, and lovingly stop being too available? [Read more…]