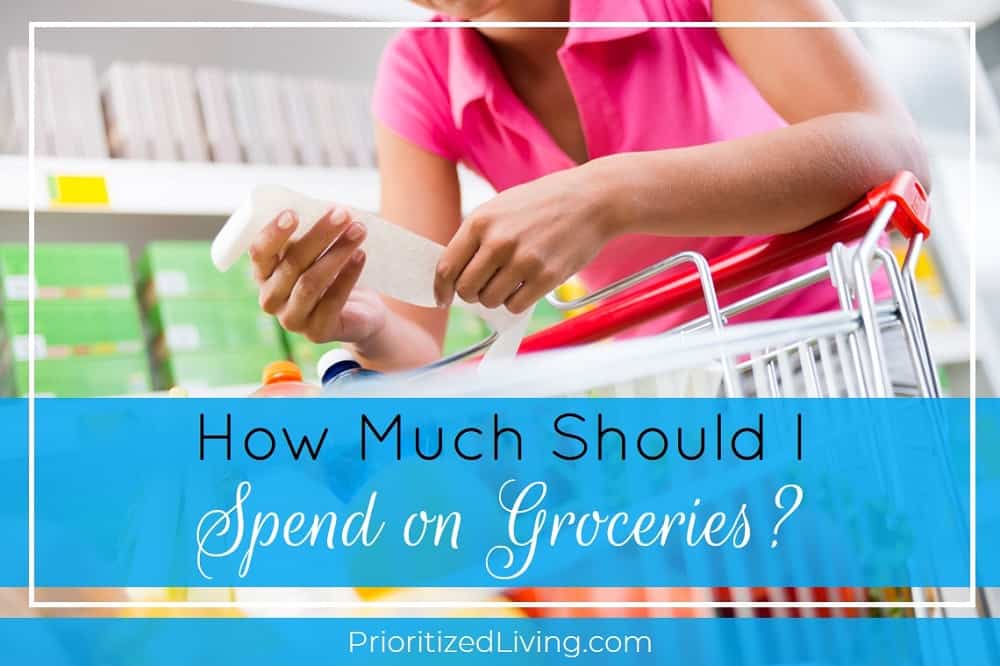 Is your food spending normal?
Maybe you're a die-hard fan of outsourcing your food prep. You eat nearly every meal out and use your oven for storage.
Or, on the flipside, you're a frugalista — someone who shops for the best deals in-store and online, stocks up on discount groceries, meal plans like a pro, and whips up 40 inexpensive freezer meals in a day.
But everybody wants to know . . . How much should I spend on groceries? Is my family's food budget on target, or are we way off?
Get ready to see whether your spending is in line with the average grocery bill in America. Learn how to create a custom food budget for your family. Plus, grab the FREE food budget calculator down below for calculating your family's ideal grocery budget!
Here we go!

1. Check your budget percentage.
According to the U.S. Bureau of Labor Statistics, Americans devote between 11% and 15% of their budget to food each year.
If you're sitting at the 15% mark, weekly food expenditures would look like this:
| | |
| --- | --- |
| Monthly After-Tax Income | Weekly Food Budget |
| $3000 | $104 |
| $4000 | $138 |
| $5000 | $173 |
| $6000 | $207 |
| $7000 | $242 |
| $8000 | $276 |
| $9000 | $311 |
| $10,000 | $345 |
To figure out where you land in this table, take a look at the amount of money that hits your bank account each month. You can also pull out last year's tax return and divide your annual take-home pay by 12.
2. Compute your budget through the USDA.
Did you know that the USDA publishes reports on the cost of food every single month?
I know. That sounds like an insanely . . . dull . . . read.
However, the report is actually an immensely valuable tool for evaluating your food budget.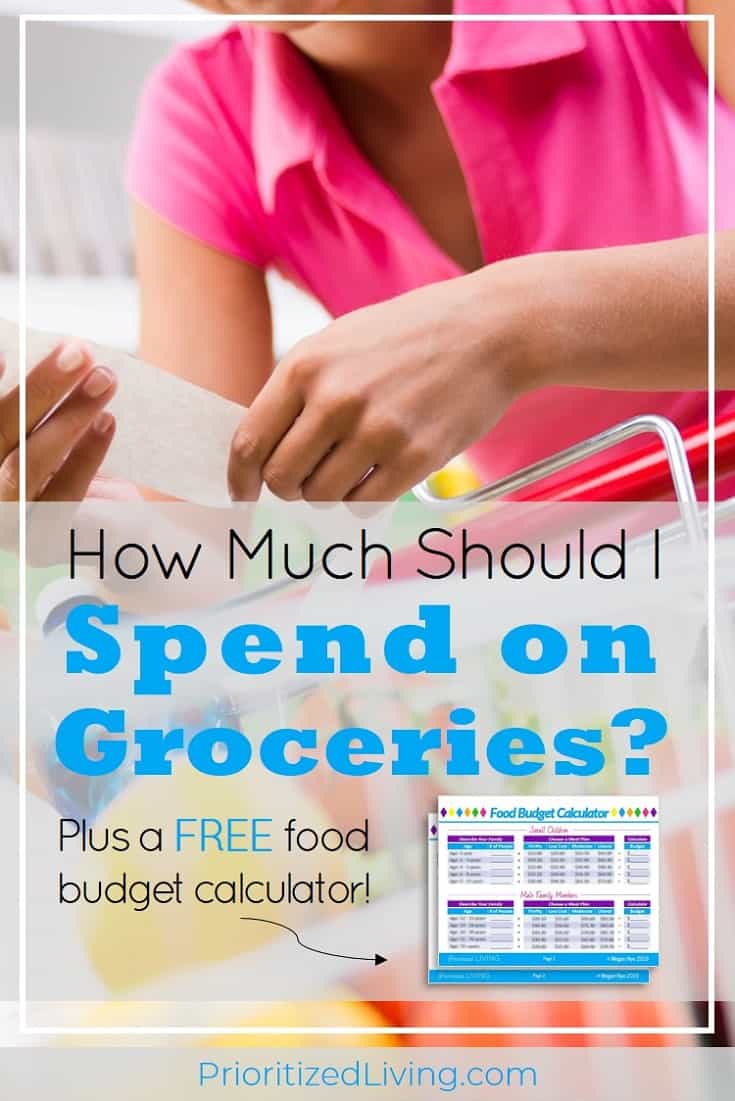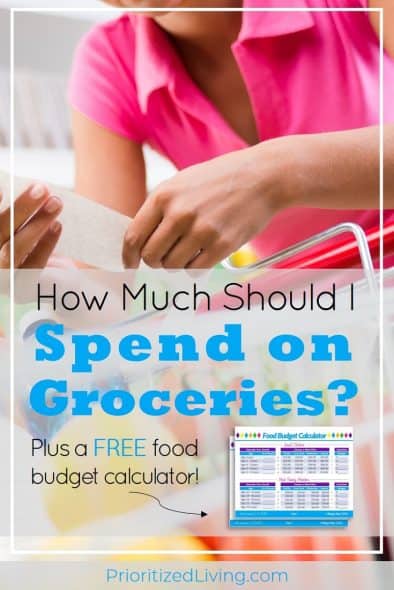 Each report is an easy-to-read, one-page chart that gives you four possible "eating plans" — Thrifty Plan, Low-Cost Plan, Moderate-Cost Plan, and Liberal Plan.
The footnotes in the report give you more details on what each plan is and how it's determined, but the summary is this: Each plan reflects at-home food costs for healthy diets of meals and snacks.
Within each food plan, you'll find weekly food costs for the average person, broken down into age and gender groups. To show you how it works, I've calculated my own family's weekly food budget. For the three of us, I've broken down the costs for both the Thrifty Plan and the Liberal Plan:
Thrifty Plan
Female (19 to 50 years): $55.80
Male (19 to 50 years): $69.90
Child (8 years): $46.00
Thrifty Plan Weekly Family Food Budget: $171.70
Liberal Plan
Female (19 to 50 years): $93.30
Male (19 to 50 years): $105.30
Child (8 years): $77.40
Liberal Plan Weekly Family Food Budget: $276.00
(Data source from September 2023)
Clearly, there's a huge range in budget between Thrifty and Liberal. For my family of three, the Liberal Plan is nearly twice as much as the Thrifty Plan!
CLICK HERE to grab a FREE FOOD BUDGET CALCULATOR for your family's groceries!
Keep in mind that these figures represent food costs for the country as a whole. If you live in an area that has far-from-average costs for produce, meat, dairy, etc., your numbers may look pretty different.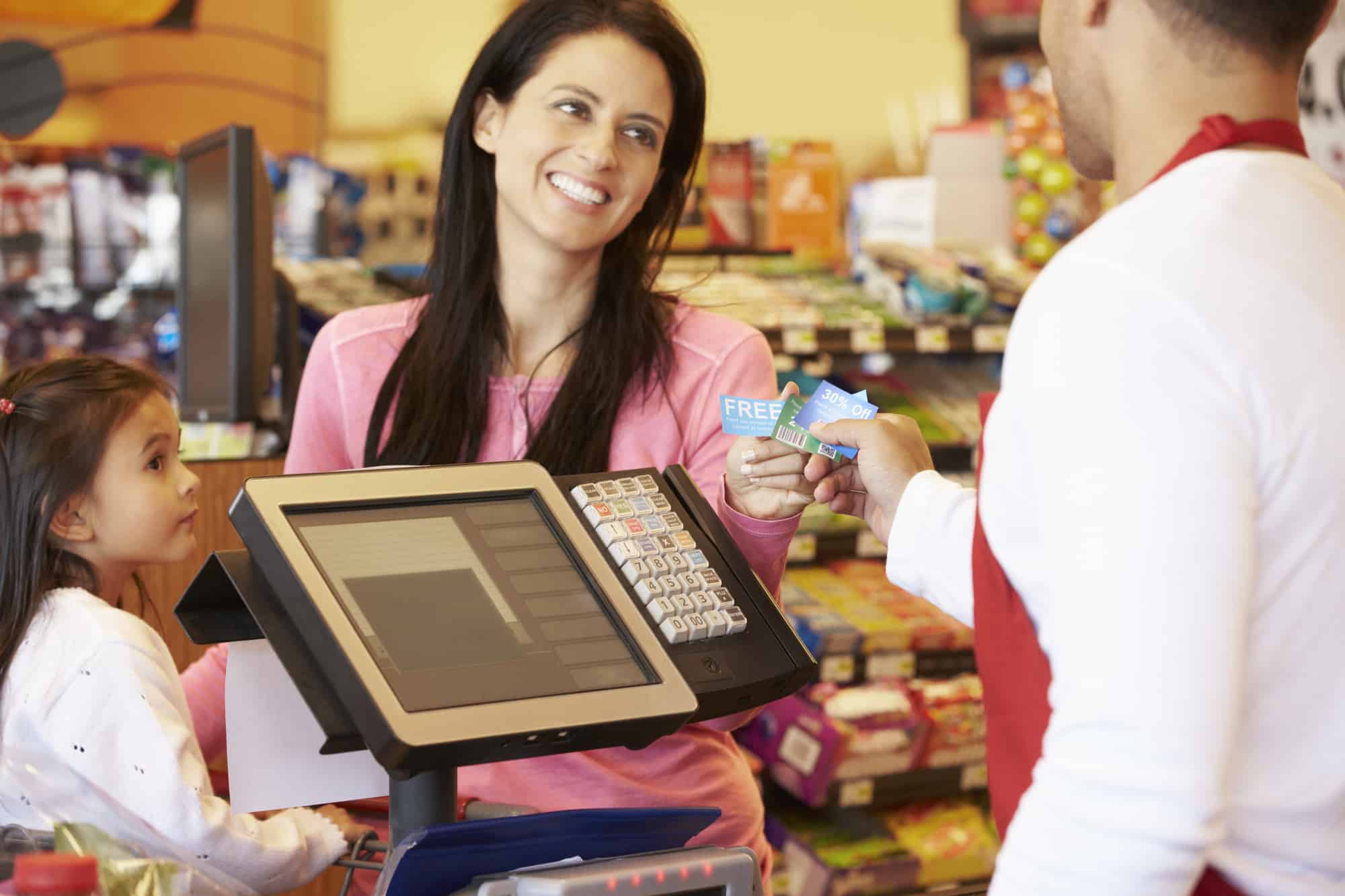 3. Now figure out what you're actually spending.
If you're not already tracking your spending on groceries, it might be time to start.
An easy way to approximate your food costs if you're a credit card user is to visit your cardholder's website. Many credit card sites these days allow you to fiddle around with online tools that report on how much you've spent on food, clothing, etc.
Sometimes these reports aren't as accurate as you'd like, since your cardholder is guessing that your recent big expense at a supermarket was for food and not for that pricey prescription you picked up. Still, if you're looking simply for a quick and dirty estimate, check out your cardholder's report.
If accuracy is a priority, download the last few months of your spending and do some custom calculations of your own. Even better, start taking notes from your groceries receipts and restaurant bills going forward.
Whatever approach you take, take a good look at your family's numbers when you're done. How much are you spending on groceries? And what percentage of your food costs goes to dining out?
A recent report from the Bureau of Labor Statistics found that roughly half of the money Americans spend on food is spent on away-from-home food.
That number is huge!
Remember . . . Ready-to-go food purchased outside of your home at a restaurant, deli, coffee shop, etc. tends to come with a massive markup over homemade food. So, if you're looking to slash your food budget, try making more of your meals at home! It's an incredible way to reduce your food costs dramatically.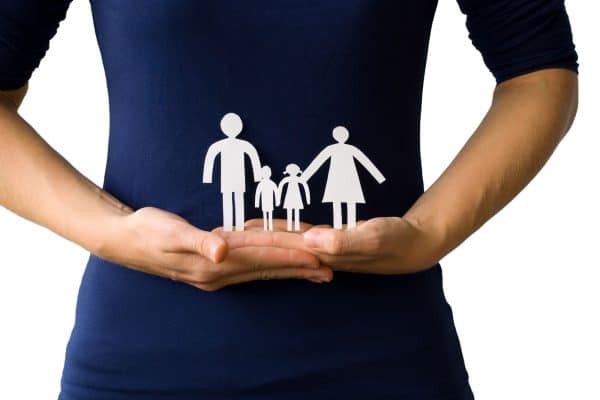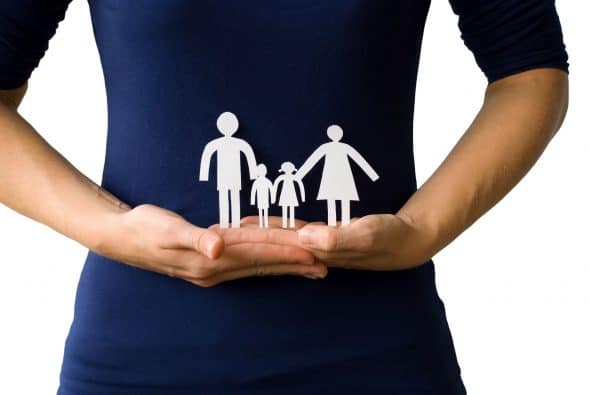 4. Determine your own ideal food budget.
At the end of the day, it may not matter if you're spending less on food than the average American. If you're struggling financially or saving for a big goal, you need a budget that works specifically for you and your family.
So take an honest look at your financial goals and your overall family budget. What are your spending priorities? What steps can you take to reduce your grocery spending? How can you slash your other regular expenses? And where are inadvertently hemorrhaging cash?
Your family and your finances are unique! So budget for food with your goals in mind.
Start building your family's food budget now! CLICK HERE.
How much does your family spend on your groceries each month?
Updated after original publication in October 2016