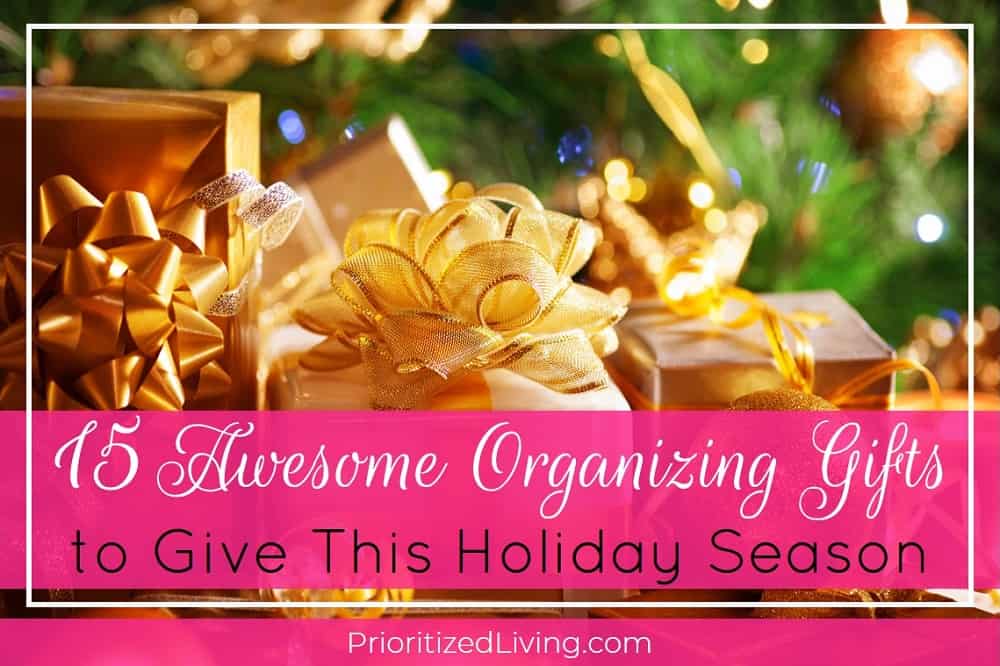 Note: This post contains affiliate links. Read my policy here.
With Christmas right around the corner, you may be searching for that perfect gift for the special people in your life. (Or you may be looking to treat yourself to a surprise from Santa!)
Either way, if your gift recipient loves being organized — or wishes that she were! — this holiday gift guide has got you covered with awesome, budget-friendly presents.
For the Kitchen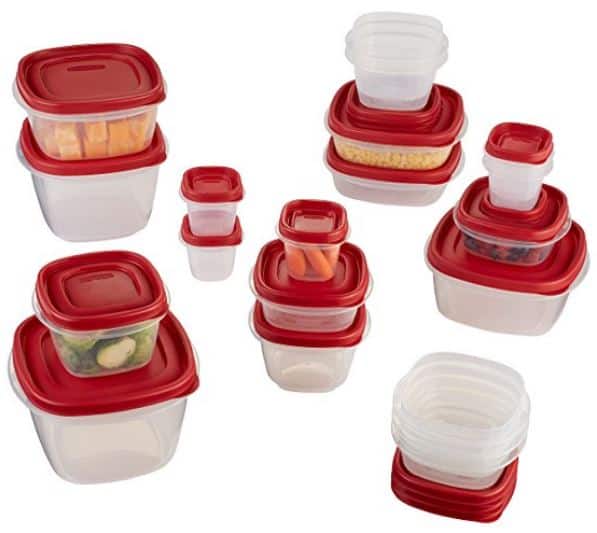 You can never have enough food storage containers. And these Rubbermaid food storage containers are the best out there.
The containers themselves are sturdy and stackable, and the lids snap together for easy (and organized!) storage.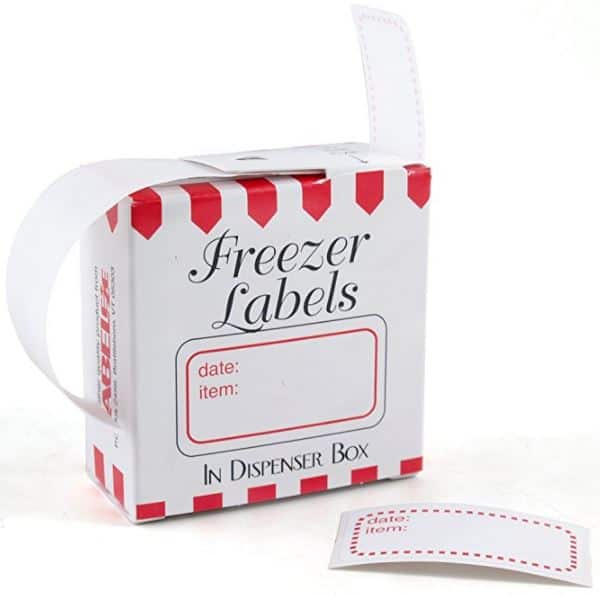 If you've ever reached into the freezer and pulled out an ice-covered blob of . . . something . . . then you know the value of labeling what goes into the freezer. These freezer labels stick to foil, casserole dishes, storage containers, and just about everything.
And, best of all, they peel off easily with no residue left behind. A great stocking stuffer!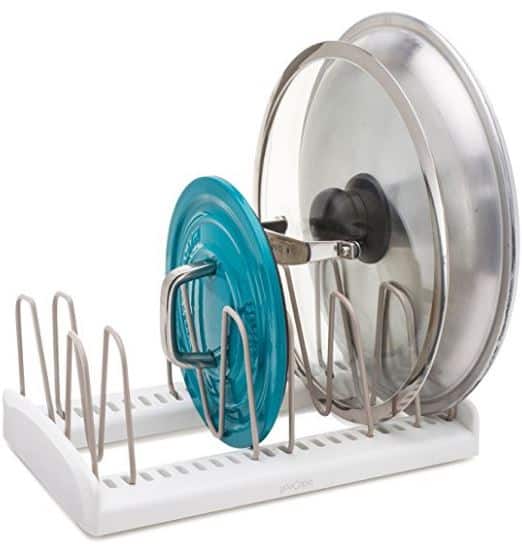 Pans and pot lids are a major organizing pain in the kitchen. Sure, you can nest pots, but it's maddening to get the pan on the bottom, and you run the risk of damaging them for good.
And don't get me started on pot lids, which wind up strewn around cabinets or falling out onto your nice floors.
This adjustable storage rack lets you take advantage of tight spaces while accommodating even weirdly sized pans, dishes, and lids.
I hate on-the-counter spice racks. They take up major quantities of space and generally only accommodate spice bottles specially made by the rack manufacturer. No, thank you.
This awesome little spice rack, however, handles a variety of spice bottle sizes in a beautifully compact fashion. And it's nice enough to leave on the counter (if you insist) or, even better, stash perfectly in the cabinet.
Plus, you can use the provided labels to indicate which spice is in which rack position.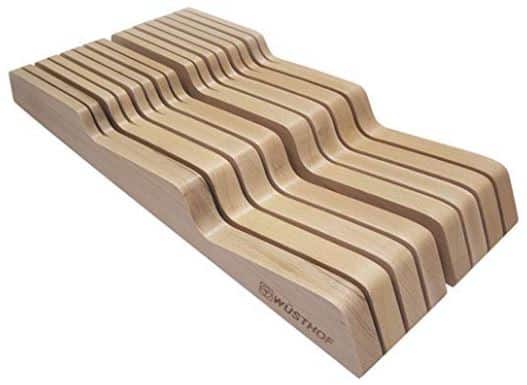 Back in the day, I used to have a bulky knife block that monopolized my counter space. But then I found this beautiful and functional knife organizer.
It slips perfectly into a kitchen drawer and holds everything from a steak knife set to paring knives, big bread knives, and my favorite chef's knife.
On the Go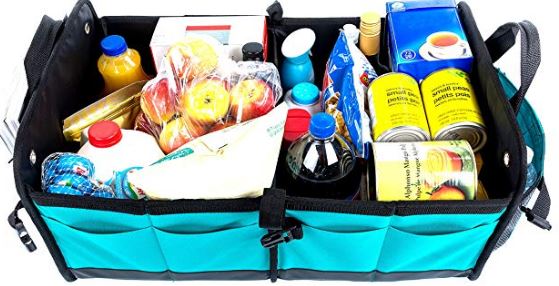 It's a fact of life: Busy families have messy trunks. They carry sports equipment, auto gear, groceries — you name it. So a sturdy trunk organizer can be a lifesaver for keeping everything clean, organized, and upright.
And, when you're not using it, it collapses neatly out of the way.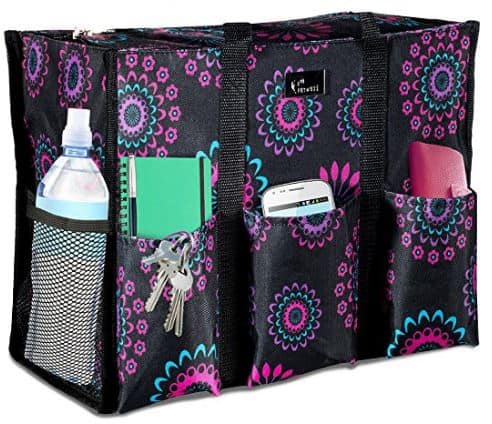 Once you get your trunk organized, you may want to take that system with you everywhere! So a big tote bag with lots of pockets is the perfect solution.
Choose from a variety of fabric prints. And go with the standard size or the jumbo version to haul all your gear around.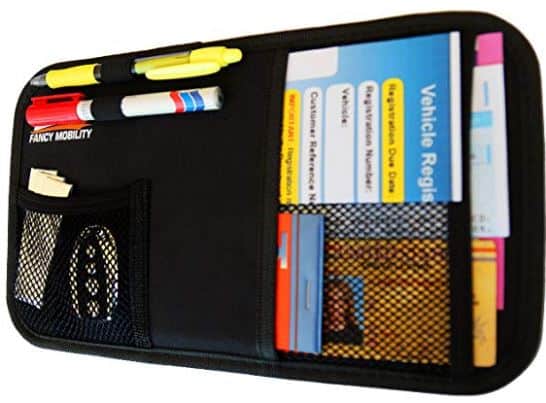 Speaking of car messes, how's your front seat looking? Is it littered with pens, gums, toll tickets, and more?
Grab a handy sun visor organizer. With pockets of every size, it keeps your important stuff right at your fingertips and snugly secure.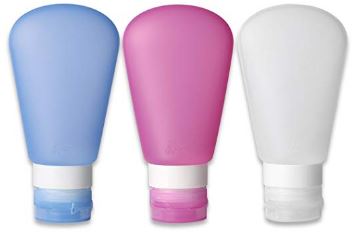 It's always an unpleasant travel surprise when you open your bag at your destination only to find that one of your soaps or lotions has leaked everywhere. That's why I love these easy-to-use, no-leak, travel-friendly toiletries bottles.
They come with awesome features too. Each one has a suction cup, so you can stick it right to your hotel mirror or shower wall!
Plus, every lid comes with a spinning dial that lets you choose the correct label for the bottle contents.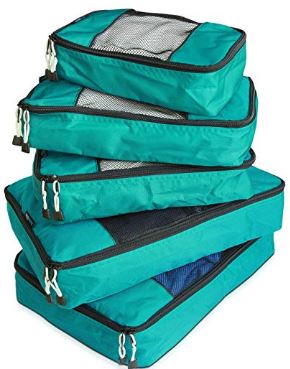 Speaking of travel, packing and unpacking all your odds and ends in a suitcase can be a major hassle!
I confess I never understood the idea of travel packing cubes until I got a set of my own. Now I'm a complete convert.
These cubes make hitting the road a breeze. It's magically simple to stash big and small items, pack everything securely in the suitcase, and unpack insanely fast.
Around the House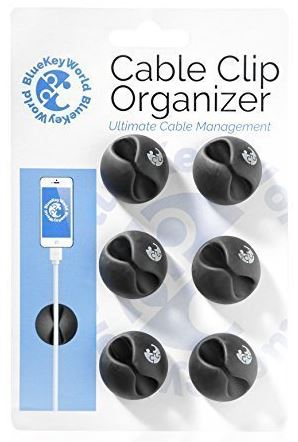 We live in a wired world. And that can mean a mess of cables! That's why I love cable clip organizers that keep the wires exactly where you want them.
Stick them on walls or surfaces to turn your cable chaos into an organized thing of beauty. These amazing little sanity-savers make for great stocking stuffers!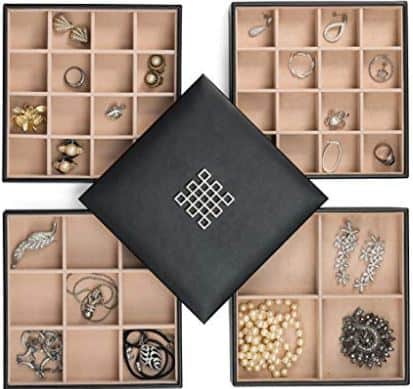 Believe me, I've tried a bunch of jewelry organization solutions. Some take up way too much space. Some are frustrating to use. And others simply don't hold everything I have.
That's why I adore this stackable jewelry organizer. It's got a tiny footprint while keeping jewelry of all sizes beautifully organized and incredibly accessible.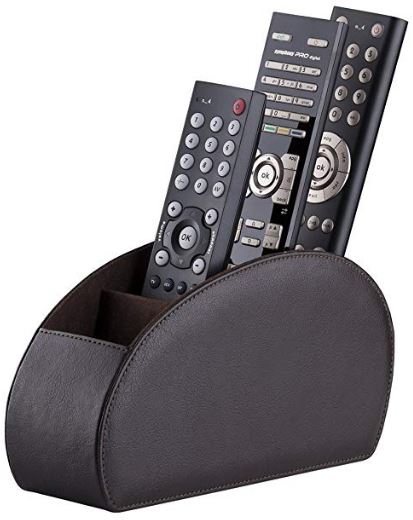 My quest for the perfect system for organizing my remotes recently came to a happy conclusion, courtesy of this awesome remote control organizer caddy.
It takes up minimal space, makes it easy to grab the right remote (even in the dark!), doesn't shift around on my table, and looks nice to boot!
Amazing Books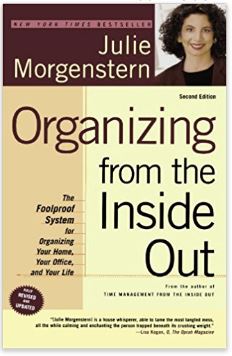 If I had to pick my favorite organizing book ever, this one would be it.
Julie Morgenstern's New York Times best-selling book, Organizing from the Inside Out, was a revelation for me. She believes that anyone can be organized and sets out to prove it in her book.
Morgenstern walks you through the psychology of why your organizing system isn't working, explains serious secrets of professional organizers, and shares step-by-step instructions for organizing every single part of your home, office, and life.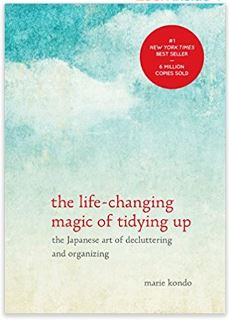 If one organizing book is good, then two are even better!
There's a reason people love Marie Kondo's book, The Life-Changing Magic of Tidying Up — also a New York Times bestseller. It transforms the confusing, confidence-draining process of tackling mountains of clutter into a nearly Zen experience.
Check out my detailed review of her book for more details on her unique approach to tidying up.
What's your favorite organizing product?
Post originally created November 2018. Updated November 2022.