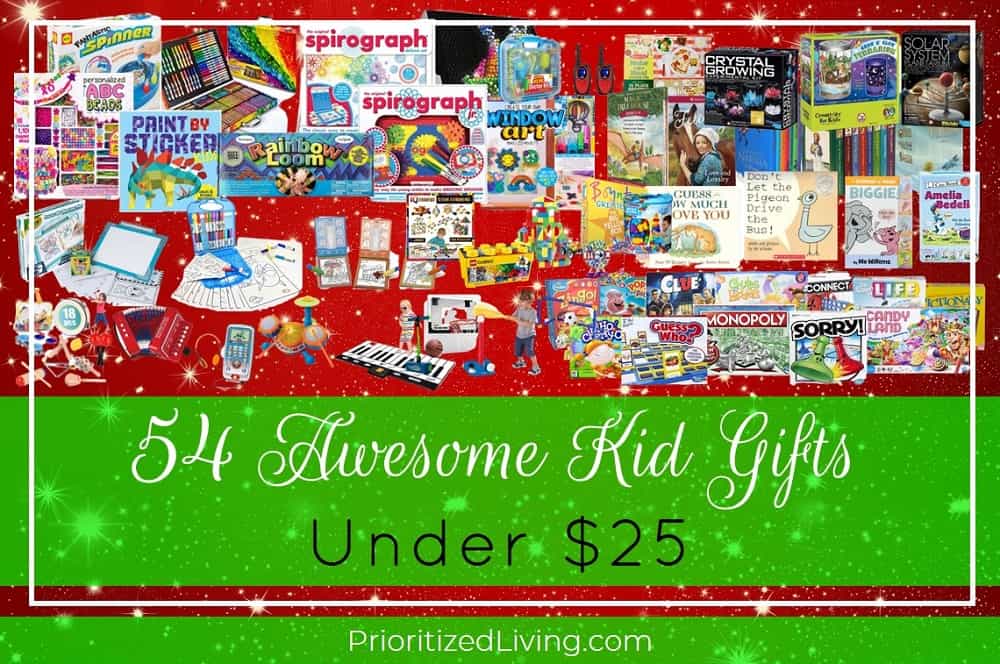 Note:  This post contains affiliate links.  Read my policy here.
Ohhhh man, the holidays are coming!!!
And this time of year, you're probably wondering what on earth to get your son or daughter (or niece, nephew, or other favorite kids!).
You want something that will wow that special kid . . . without busting your budget.
And it's 100% possible.
These 54 kid gifts are all under $25 and will bring a big smile to any kid on Christmas morning.