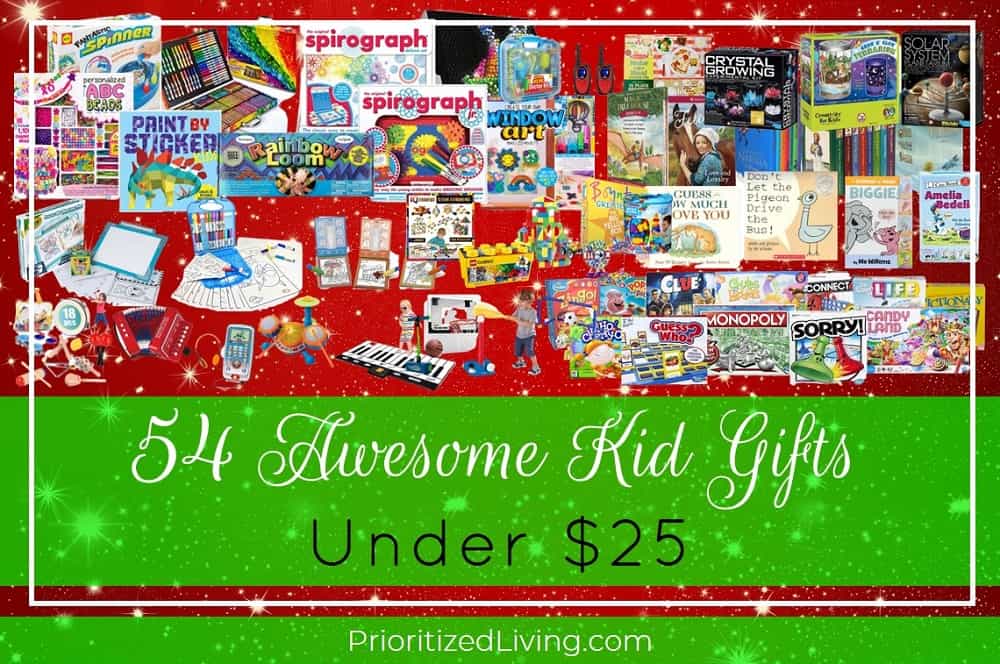 Note: This post contains affiliate links. Read my policy here.
Ohhhh man, the holidays are coming!!!
And this time of year, you're probably wondering what on earth to get your son or daughter (or niece, nephew, or other favorite kids!).
You want something that will wow that special kid . . . without busting your budget.
And it's 100% possible.
These 54 kid gifts are all under $25 and will bring a big smile to any kid on Christmas morning.

Board Games
Ahh, board games! Great for family fun. Excellent for the kids to play amongst themselves. And timeless.
Plus, some of these are seriously just a few dollars.
For a blast from the past, choose from childhood classics like Monopoly, Clue, Sorry, Pictionary, The Game of Life, and Connect 4.
For little kids, check out Chutes and Ladders, Candy Land, Hi-Ho! Cherry-O, Zingo!, Guess Who?, or Pop! the Pig. (My son used to tell me that one is all the rage with the preschool crowd.)

Construction Sets
Looking to spark some creativity and give your kid the gift of endless creations? Turn to a beautiful, sturdy construction set that will last for years.
Younger kids will adore a set of Mega Bloks or colorful wood blocks. And the older crowd will go nuts for a hefty Lego block set, magnetic tiles set, STEM construction set — all under $25!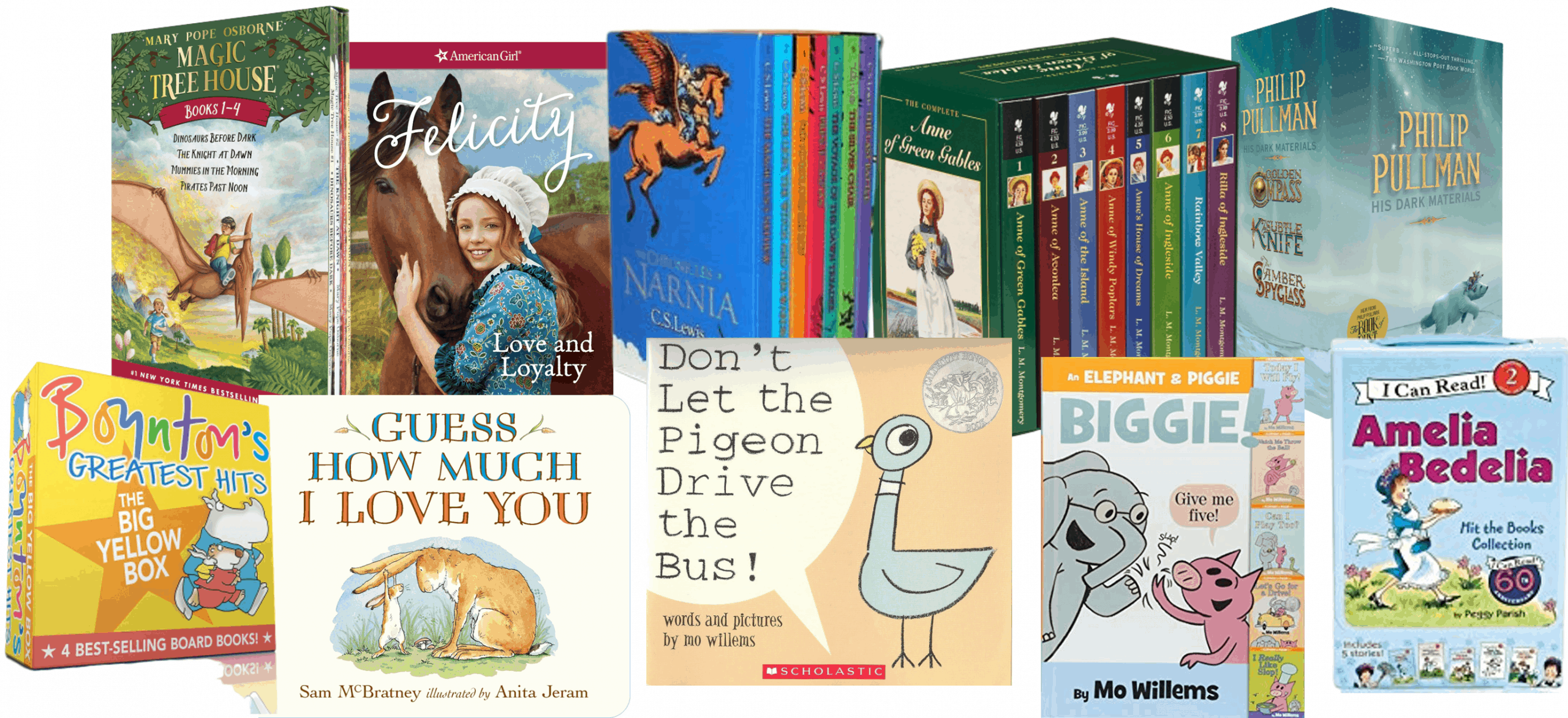 Books That Everyone Will Love
As a parent myself, I've truly come to appreciate books that all of us love reading! The ones that make us smile, make us laugh, or make us all say, "awwww" at the end. And some authors really know how to make that magic happen in families!
Babies & Toddlers
Grab a box set of Sandra Boynton books (I dare you not to laugh at these!). Or flip through Guess How Much I Love You during cuddle time.
Preschoolers
Turn to Mo Willems classics like Don't Let the Pigeon Drive the Bus! and stories from the hilarious Elephant & Piggie series.
School-aged kids
You'll all chuckle at Amelia Bedelia, marvel at the adventure of The Magic Tree House series, and take a nostalgic trip through history with the American Girl book series.
Teens
Go on a magical adventure with The Chronicles of Narnia. Laugh and cry with Anne of Green Gables. Or dive into a world of delicious fantasy with the acclaimed His Dark Materials trilogy.

No-Mess Coloring
Coloring is fun! But being an enthusiastic child artist is, unfortunately, sometimes a bit messy.
No more! These awesome toys let your kid color his heart out without the purple couch and green carpet.
Little kids will adore a set of Water Wow books, which let you reveal colorful images with water. (That color will never transfer to anything!)
Set your kid's eyes aglow with an exhilarating Light-Up Tracing Pad. Or put the "magic" back in "magic marker" with a fully stocked, mess-free Color Wonder kit.
Cool Crafts
When I was a kid, I loved a great craft kit! And your kid can have one (or more!) amazing kits for a steal.
Give your preschooler or young elementary school kid a Paint by Sticker book, which lets you make astounding mosaics with pre-cut, colored stickers.
Go old school with a classic Lite Brite toy. Get splatter-happy with spin art. Create sun-catching window art.
Craft textiles with a weaving loom or jewelry with a beading kit. Let your artist go wild with a deluxe art case.
And don't forget the Spirograph! For younger kids, nab the travel-friendly Spirograph Jr..
Fun Educational Toys
Science is fun! And what's more awesome than growing your very own crystal collection?
Got a future astronaut? Pick up a solar system model kit. And kids who love nature will adore their very own terrarium. (Bonus: It glows in the dark!)
Make-Believe Play
Kids just ooze imagination! So feed their love of make-believe with a special gift.
Let your kid give her stuffed animal a proper check-up with a well-stocked doctor kit. Radio a sibling, parent, or friend with this sweet set of Walkie Talkies. Or open a restaurant with a mind-boggling make-a-meal sticker pad.

Make Music
Your little musician is raring to get creative. And these functional, quality, low-cost toys are perfect for the job.
Toddlers and young kids will love to bang a kiddie drum set or rock out with a personal music player. Grab a full set of musical instruments if you're starting a family band.
Get everyone dancing on the giant piano play mat! Or pick up a kiddie accordion for your youngster to bust out some tunes.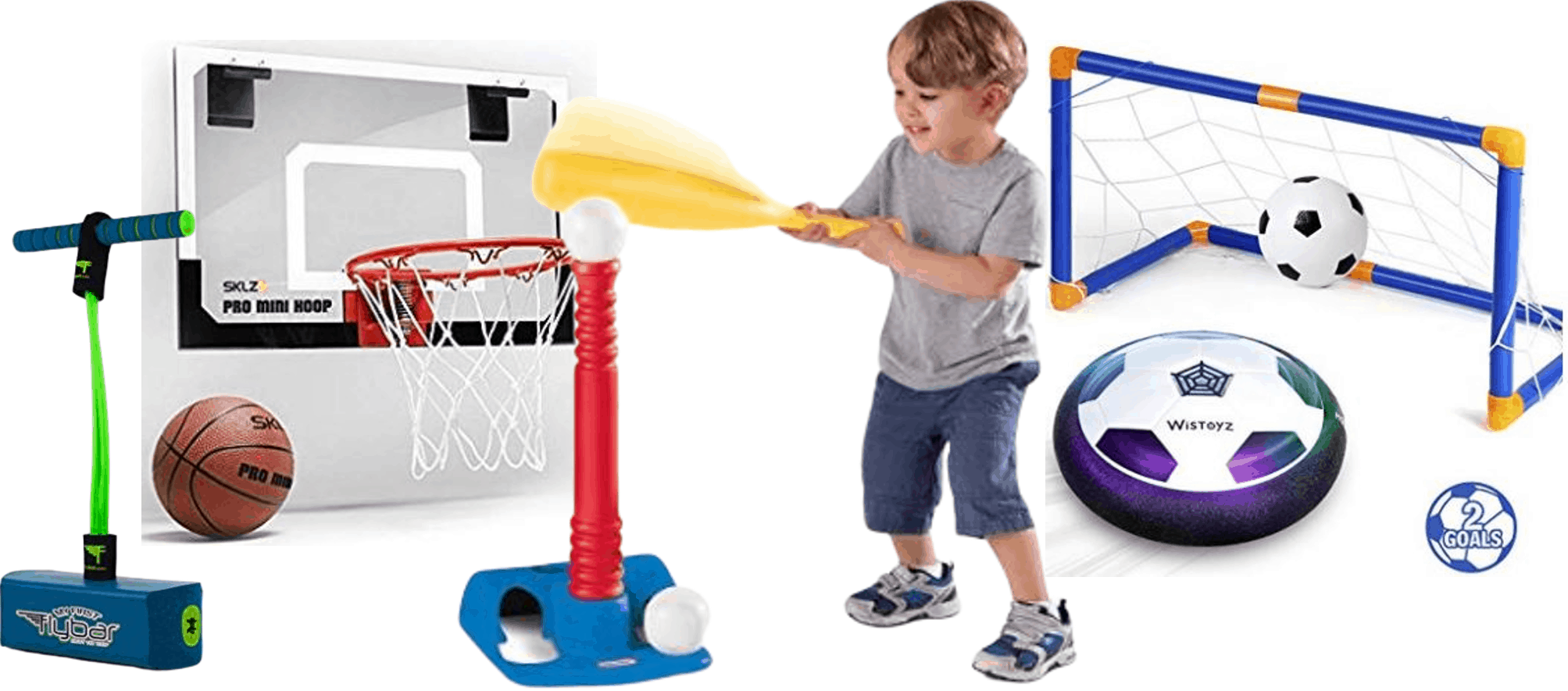 Sports Gear
Okay, it's winter, and it's cold. But that doesn't mean your kid can't enjoy indoor-friendly sports!
Grab a T-ball set or foam pogo jumper to keep the young'uns giggling for hours. Older kids — and adults! — will love shooting hoops with a mini basketball set. Or start a tournament with this sweet hover soccer set.
What's your favorite child-friendly gift that doesn't break the bank?
Post originally created November 2019. Updated November 2022.