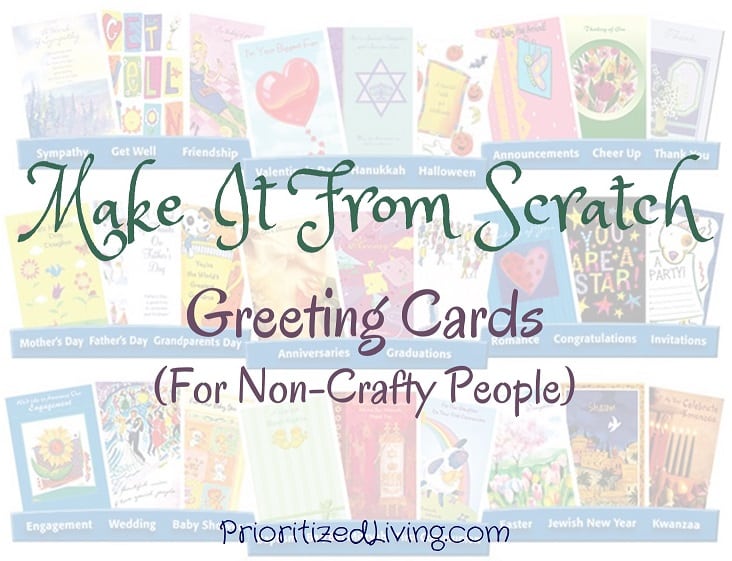 Photo courtesy of Nova Development
Note:  This post contains affiliate links.  Read my policy here.
My artistic skill development stopped somewhere around age five.  In kindergarten, I made perfectly-acceptable, childlike drawings, but my 7-year-old niece's artwork far outpaces anything I've created since.  Handmade greeting cards can be beautiful and cost-effective, but what if you're a non-crafty person like me?  You can still make high-quality, printed and personalized greeting cards . . . using your computer.
Here's how the costs work out for me:
Store price:                             $0.99 for a cheap card up to $4.99 for a standard card
Price of computer-made:  $0.55 for a personalized card
Savings:                                     44% – 89%