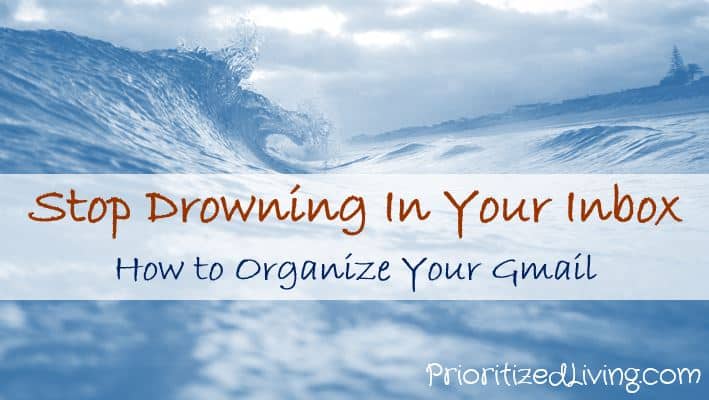 True story:  The other day, I had to show my tech-savvy husband how to delete a message in Gmail.  It wasn't because he asked either;  I had suggested deleting some junk that had cropped up.
Gmail's whopping 15 GB of  E-mail storage space is a hoarder's playground.  With capacity like that and the constant flood of electronic communication, it's so incredibly easy to find yourself drowning under thousands of E-mails in your inbox.  There are perhaps some special people in the world who like filing E-mails or papers, but the rest of us would rather enjoy life.
However . . . how often have you missed out on paying a bill because the E-mail notification got lost in your inbox?  When was the last time you left a message in your inbox as a reminder to do something, but you might as well have thrown it into a bottomless pit?
With Gmail's abundant features and a little know-how, you can conquer your existing inbox without sifting mind-numbingly through each individual E-mail . . . and you can set yourself up for future success with some quick automation.  Here are 10 tips to get you on your way. [Read more…]