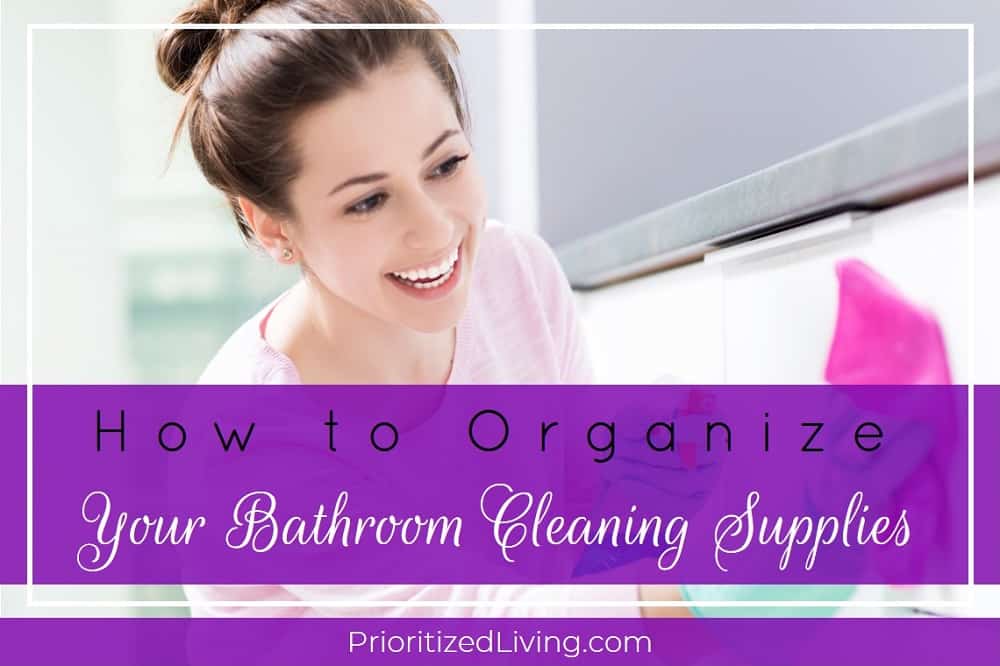 Note: This post contains affiliate links. Read my policy here.
I don't know anyone who likes cleaning the bathroom.
You're spraying, scrubbing, scouring, bending, and jumping . . . if you struggle to reach the top of the mirror like me. And then, before you know it, it's time to do it all over again.
But there are ways you can make the process quicker, easier, and less stressful. Organizing your bathroom cleaning supplies is one of the best ways to increase your efficiency, move easily from bathroom to bathroom, and know that you have everything you need in one handy spot.
Plus — bonus! — it makes it that much easier for your husband or kid to clean the bathroom without asking you where every little thing is.
So here we go! Today I'm sharing my best tips for organizing your bathroom cleaning supplies and making this necessary chore a smoother project.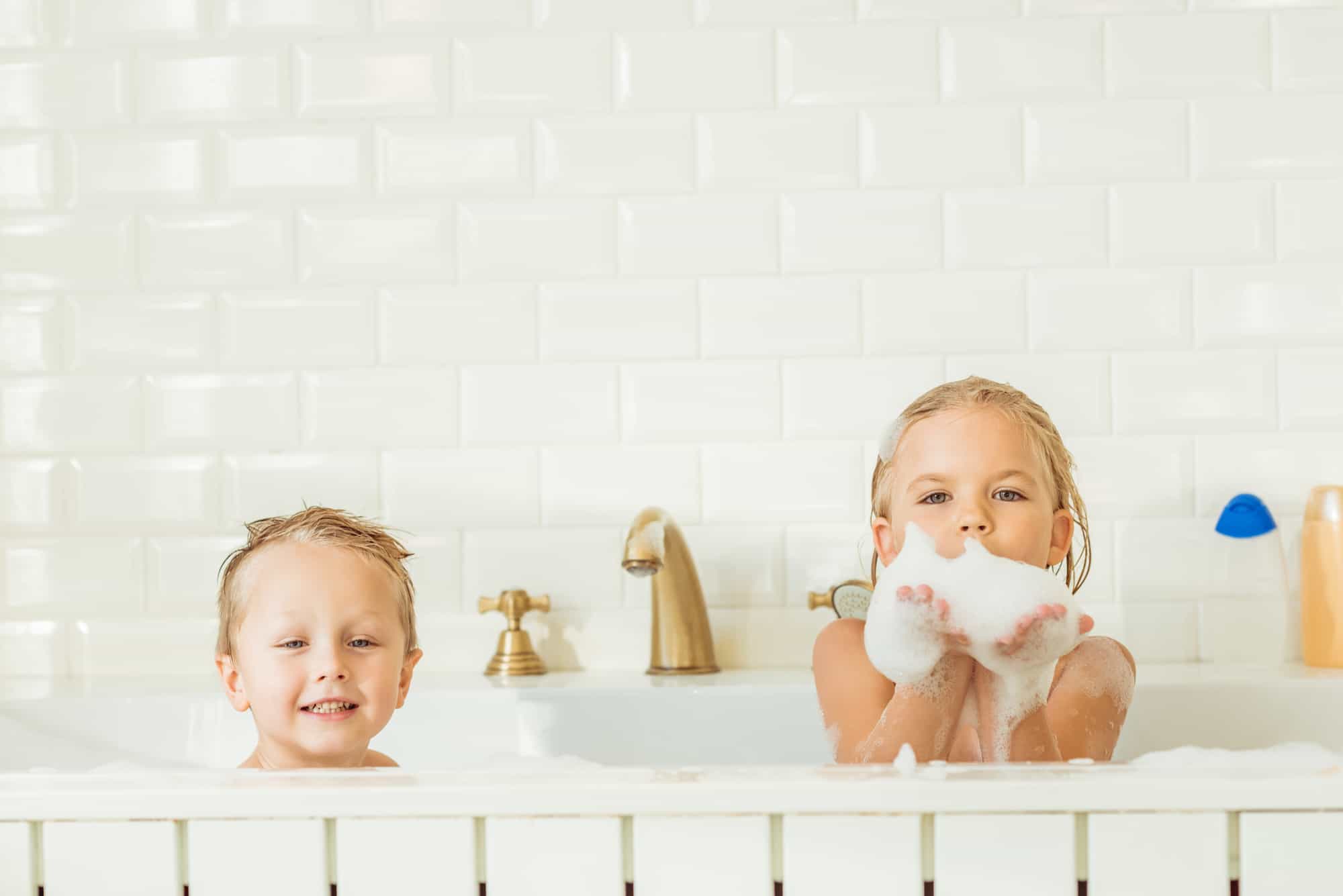 What's the Goal Here?
I've tried a number of ways to organize my bathroom-cleaning gear over the years. But these guiding principles have risen to the top as I've designed a system:
It has to hold everything.
When you're ready to clean your bathroom, it's maddening if you have to run around your house to round up cleaning supplies! I want all of my gear in one place.
It has to be portable.
Cleaning the bathroom is a task that requires movement. You're going from the sink to the tub to the mirrors and so on. And if you have two or more bathrooms in your home, you'll want to transport your cleaning gear to those places without making trip after trip.

It has to be easy to use.
Grab and go — that's what I want. I don't want to be digging around to find a scrub brush when my hands are covered in cleanser. And I want anyone else in the house to be able to use my system without requiring complex instructions from me.
It has to be storable.
It's critical to me that I'm able to shove my system into a closet or in a cabinet under my bathroom sink quickly and easily.
What You Need
Here's the system my family's been using for a while and loving:
1. Start with the right container.
Get yourself a sturdy, oversized caddy to hold all of your gear. I love this one. It's easy to carry, easy to store, and big enough to hold everything I need.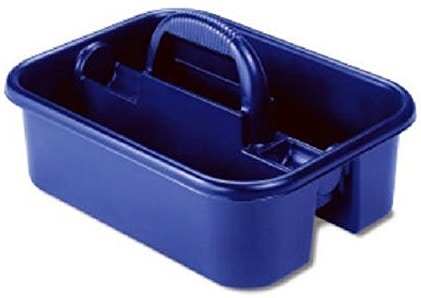 2. Stock up on the gear.
Here are my favorite things to tote around in my caddy:
3. Add your favorite cleaning supplies.
You may opt for the heavy-duty stuff or choose a green solution. No matter what products you choose, make sure you have single- or multi-purpose cleaners to handle these tasks:
4. Grab and go!
You're all set! Once you've stocked up your portable caddy, you're ready to pick it up and clean a bathroom at a moment's notice.
How do you keep your bathroom cleaning supplies organized? What are must-have tools and cleansers for getting the job done in your home?