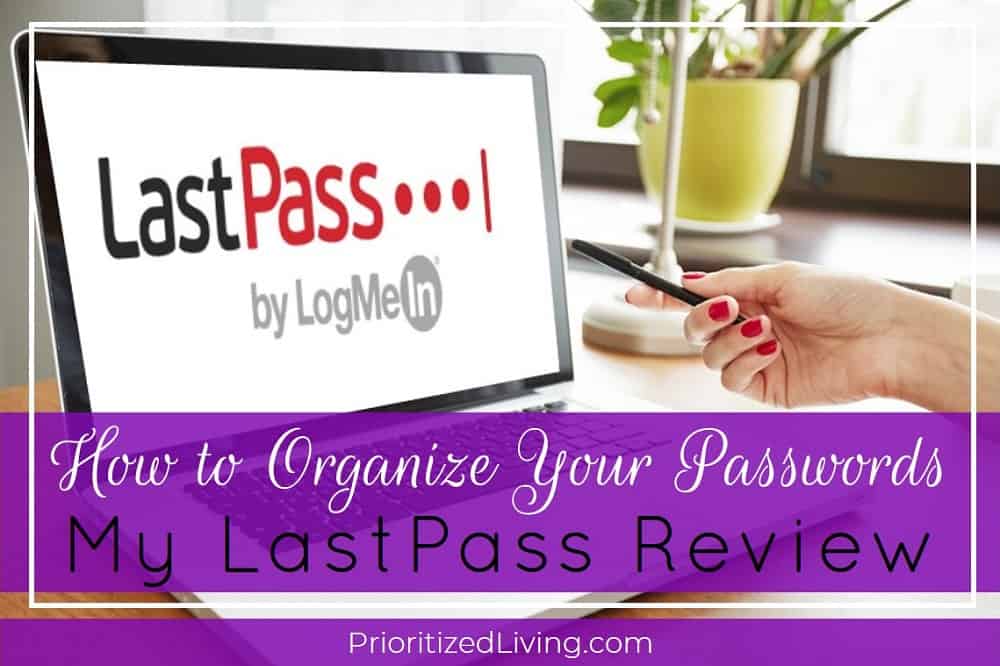 Note: This post contains affiliate links. Read my policy here.
How many passwords do you have?
Until relatively recently, I didn't realize just how many login credentials I own — more than 100!
Think about it: You have logins for your E-mail accounts, bank accounts, credit cards, investment accounts, your streaming video accounts, online retailers, travel sites, social media sites, utility providers . . . the list goes on!
And you might think you've got it under control by using variations of a few passwords across all these sites . . . uuuuuntil the day that there's a security breach.
Yeah, that happened to me.
One day, one site was compromised. So my logins at a bunch of sites were suddenly potentially vulnerable. I knew I needed to beef up my passwords and have different passwords for every site I visited. But how on earth would I keep track of them???
The answer is a password manager.
I latched on to one out of necessity, but I will seriously never go back. Here's why I'm obsessed with LastPass, an awesome password manager.
What is a password manager?
A password manager is an online vault that stores your passwords and sensitive information securely. A good password manager like LastPass lets you access your information safely from anywhere and from any number of devices using Windows, macOS, Android, or iOS.
With LastPass, you access your password with a "master password" — an unguessable password that's easy for you to recall. In fact, that password is the only one you need to remember!
Access your vault by logging into the LastPass website, clicking on the Chrome extension, or tapping the mobile app. Once you plug your master password into LastPass, you're ready to add, edit, delete, and access every password you save in your vault.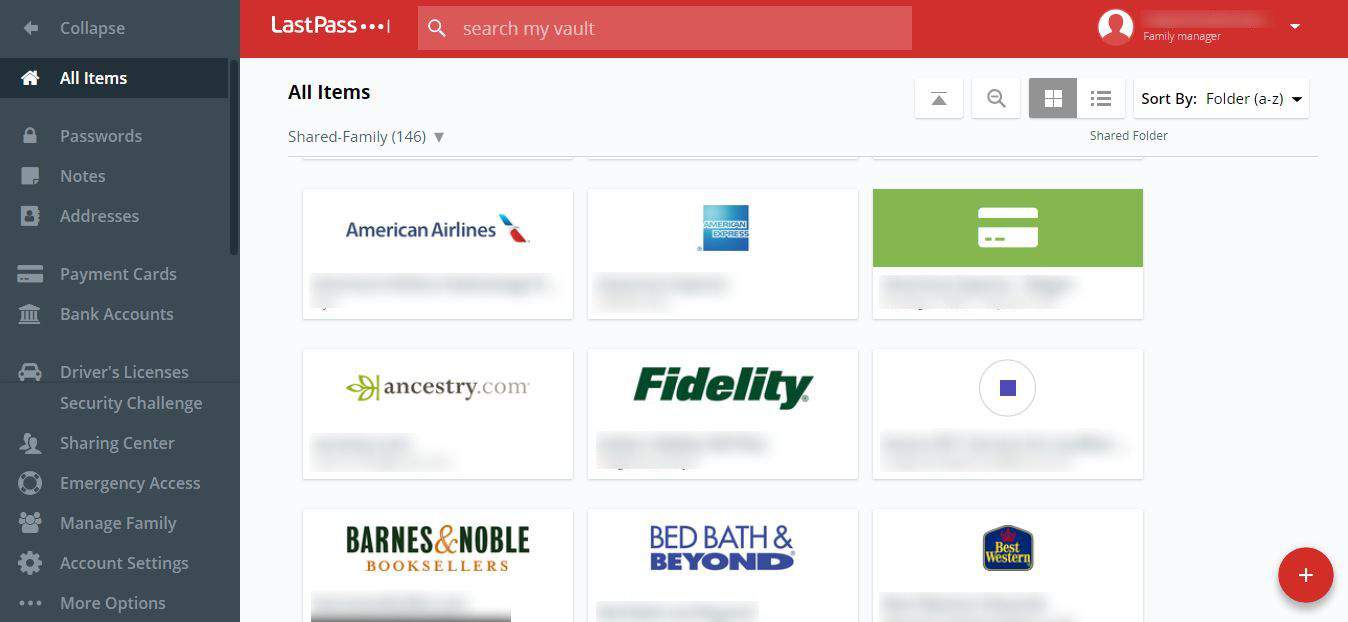 After you've saved login credentials for a website or app to LastPass, logging in to that site is simple. Head over to the site, and you'll find that LastPass auto-fills your login credentials for you.
If you have more than one set of credentials for that site, a button will appear in the login field for you to select which set of credentials to use. If, for some reason, your login info doesn't autofill, you can click the Chrome extension, select the saved set of credentials you want to use, and then choose autofill from there.
Password management made super simple
What's awesome about the vault is that you really don't need to go in there often! LastPass prompts you with a pop-up to save passwords whenever it detects that you've created a new set of login credentials or changed a password for an existing saved site. (You can even choose the shared or individual folder you want to use via the pop-up.)
And editing the details of your login credentials is just as easy. Just click the Chrome extension to add your labels and additional fields or modify the info you've already saved.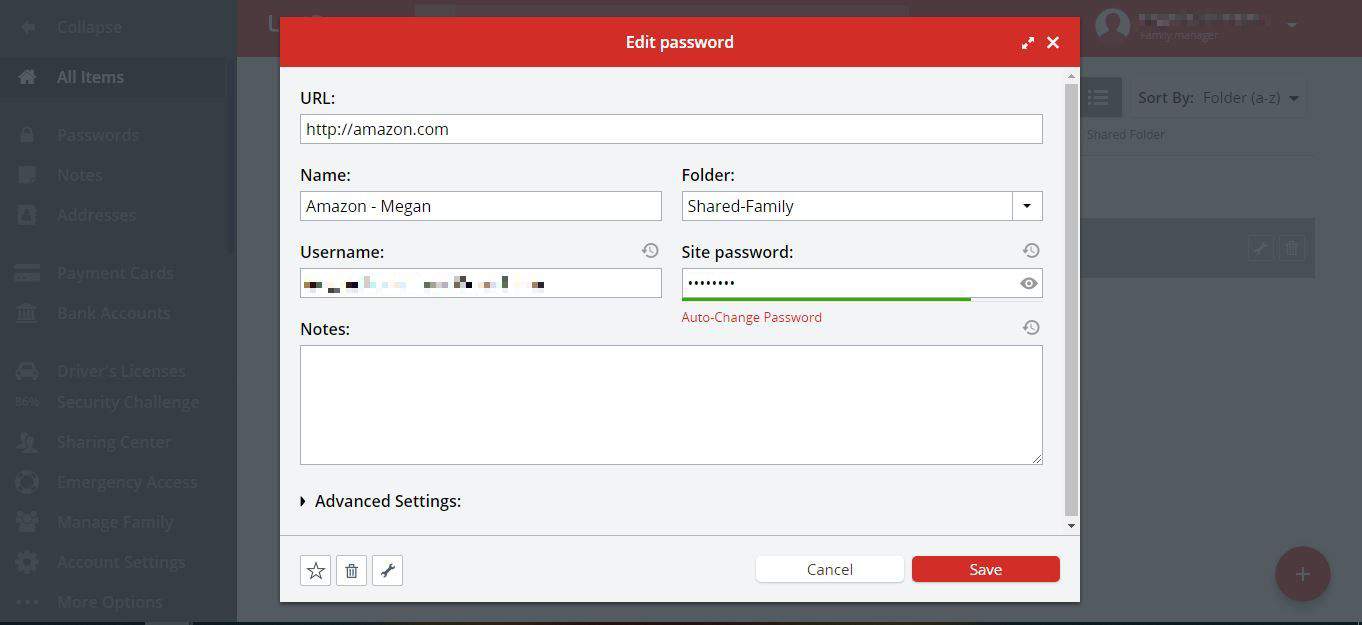 The organizer in me loves the fact that LastPass offers the ability to group passwords into "folders." You might have personal accounts, business accounts, family accounts, etc.
And you can share those folders however you wish! Share your financial accounts with your spouse, your work accounts with your assistant, etc.
Feel free to add extra details to each set of login credentials with the extra fields LastPass offers — notes, PINs, miscellaneous text fields, and more. By default, LastPass labels each account with the name of the website, but you can update the label to something more descriptive like "Megan's 401(k)," "Health Insurance Site," or "Kids' Day Care Webcams."
The info you save in the vault is searchable! So that makes labels all the more helpful when you're trying to track down that one set of credentials you need.
Other awesome features
I thought that having a secure vault — instead of my poor brain! — to store passwords would be sweet enough as-is. But there are actually some pretty killer extra features that I love in LastPass:
Password Generator
Where have you been all my life, password generator???
Need a secure password, click the password generator button when creating a new login and set your parameters — the number of characters in your password and which options you want (upper-case letters, numbers, special characters, etc.) Click to generate and save your new password! Amazing.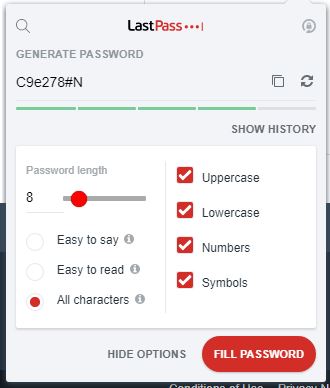 Security Challenge
No one wants personal data compromised. So LastPass runs your saved passwords through its security test to analyze each one.
You get a password strength overall score and breakdown by each account you have saved. Plus, LastPass compares your login details against known security breaches to let you know if your info's at risk. Additionally, the Security Challenge flags weak passwords and passwords that you've used for multiple accounts.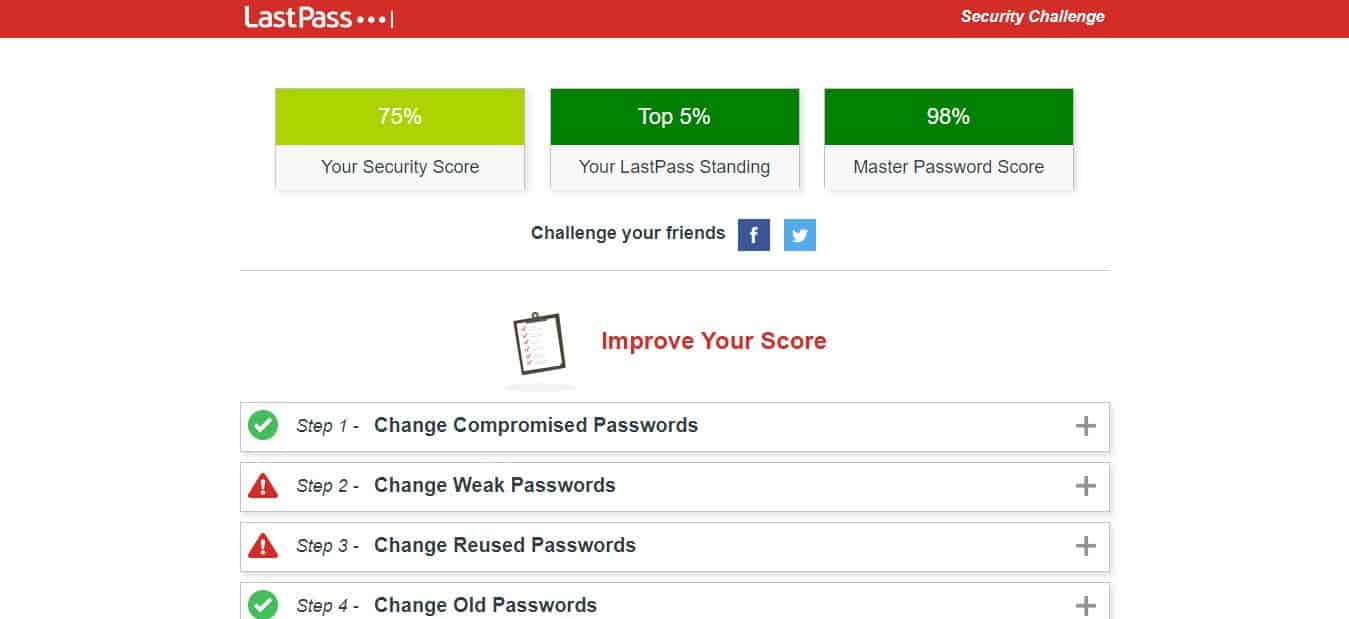 Save more than passwords
Odds are, passwords aren't the only secure data you'd like to have protected but easily accessible when you need it. Think credit card numbers, bank account info, addresses, Social Security Numbers, passport details, driver's license numbers, insurance policy numbers, retailer loyalty card IDs . . . and so much more!
LastPass gives you places to store and organize all of it.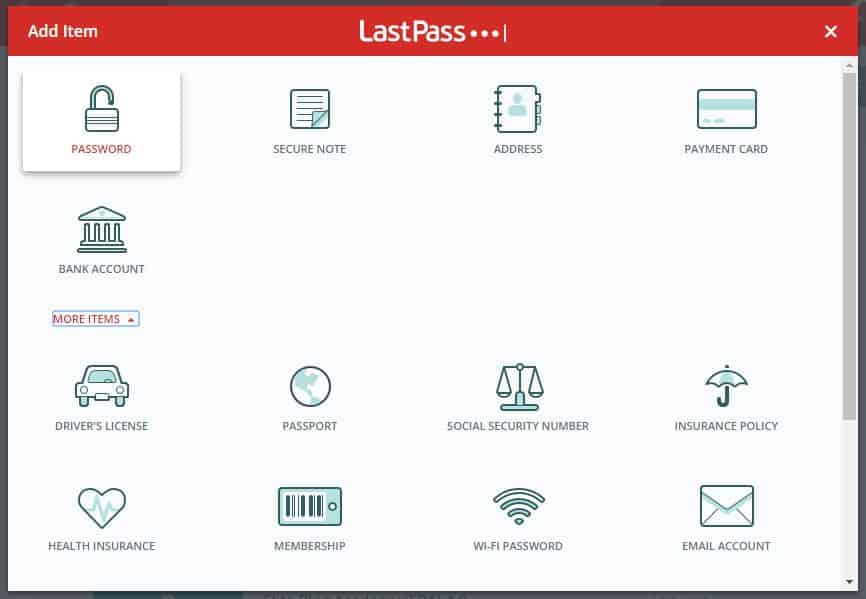 Emergency access
What happens if you need someone else to access your accounts in an emergency? LastPass makes that simple. Designate an emergency point person and a waiting period (if you want one).
That person will receive an E-mail with info on how to request access to your vault in an emergency. When your contact does request access, you'll receive an E-mail asking if you want to grant the request. LastPass will withhold emergency access until your designated waiting period ends — giving you the opportunity to decline emergency access — and then let that person in to the vault.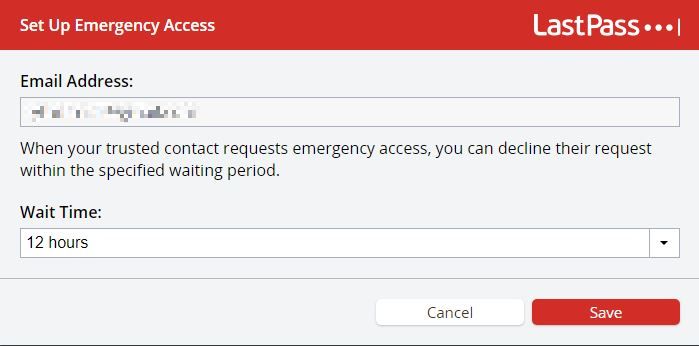 Security and cost
But is it really secure? Absolutely. LastPass data are heavily encrypted. You must have your master password (or be granted folder permissions or emergency access) to see anything in the vault. And you can beef up security even further with multi-factor authentication if you choose.
In terms of pricing, LastPass has an awesome free plan! But the extra features of the paid plan are astoundingly inexpensive. We use the family plan, which gives you up to 6 users (with must-have sharing capabilities) for just $4 a month.
Totally worth it!
If you do sign up for the free plan, there's no credit card needed. (So there's no sign-up you'll need to remember to cancel before being charged down the road.) And you can decide at any point to upgrade to the paid plan.
So what about you? Will you beef up your online security and get your passwords organized and accessible with LastPass? Check out LastPass to learn more!