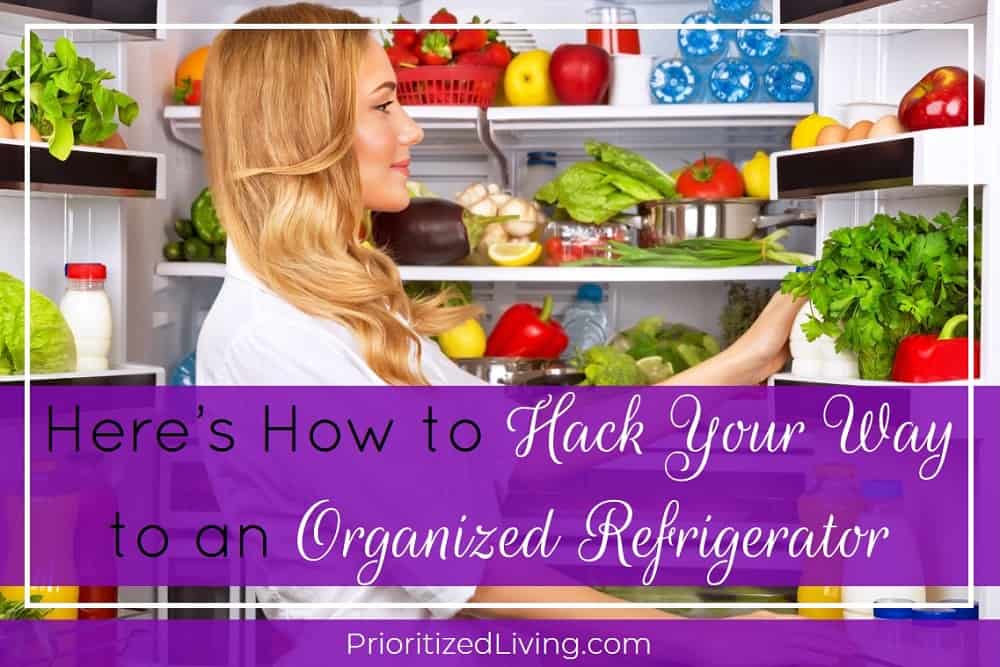 Note: This post contains affiliate links. Read my policy here.
Ahh, the fridge. That chilly black hole where perfectly good food vanishes until the stink leads you to it. Or where you mutter curses under your breath as you pull everything out in order to find that one thing you need.
As little more than a giant box with lots of oddly shaped foods, the refrigerator can be an organizing nightmare. Too often, you wind up with wasted food and even double purchases after you lose an item in the recesses of the fridge.
But getting your fridge organized — and keeping it organized — is surprisingly simple. With a few fundamental principles and the right tools, you can take your refrigerator from maddening to organized in a snap.

Principle 1: Put like items together.
This principle is essential for spending less time digging through the fridge and more time actually your food.
Make breakfast a breeze by storing your milk and juice together.
Keep your salad dressings side by side instead of littered across different shelves.
Designate a special area of baby foods, snacks, and beverages.
Choose a location for your grab-and-go snacks (fruit, yogurt, string cheese, etc.).
Principle 2: Get the right gear.
It's my firm belief that you'll never have an organized fridge so long as you just toss things into that monstrous box. Instead, you need to create smaller sections of the refrigerator that you can then organize.
The key? Using tools that keep your food visible, stackable, and accessible. Here are my all-time favorite organizing products for the fridge (and beyond) . . .
My Favorite Tools for an Organized Fridge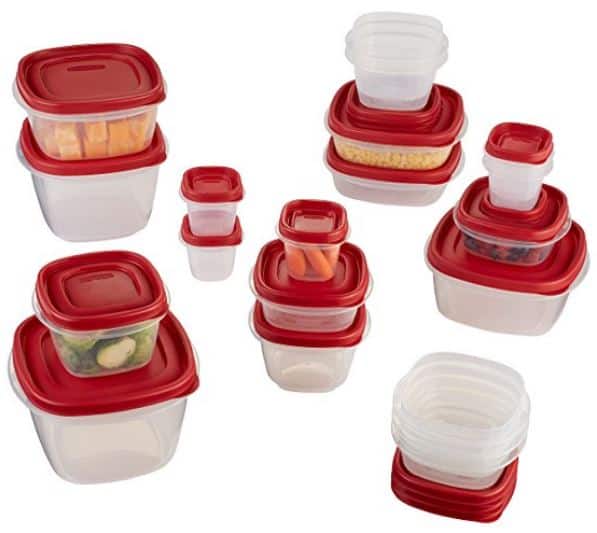 Amazing Food Storage Containers
I literally have one, big double-doored cabinet full of these Rubbermaid food storage containers. They're that awesome.
You can use them in the pantry, the fridge, and the freezer. They're clear, so you can see what's inside. They stack beautifully and they go right into the dishwasher for cleaning. My favorite freezer labels easily stick to and peel off of these containers with zero residue.
Best of all, the lids snap together. That's right . . . no loose lids floating around your cabinets.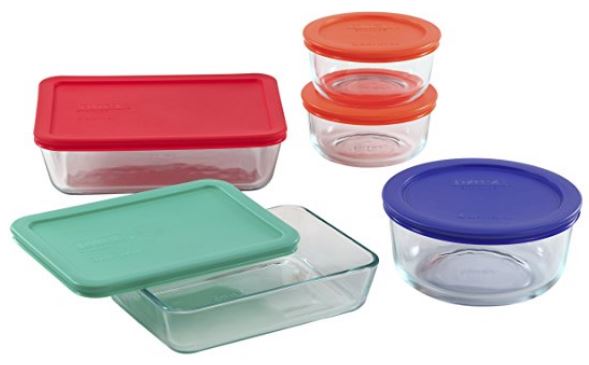 A Do-Everything Food Storage Set
In addition to my beloved Rubbermaid containers, I use my Pyrex storage set pretty much every single day.
They too stack beautifully and are great for storing foods in the pantry, refrigerator, and freezer. But they can also go right into the microwave or even the oven! They are perfect for storing and then reheating leftovers.
Plus, because they're Pyrex, there's intensely durable and they don't stain.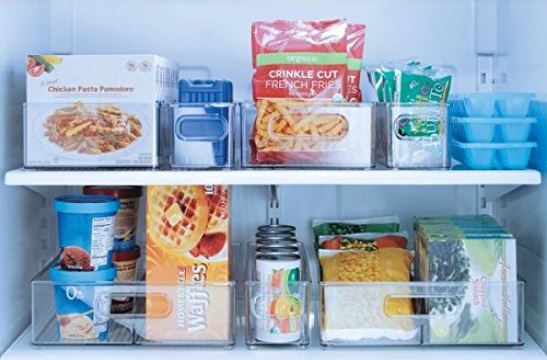 Must-Have Bins
These transparent, multi-sized fridge & freezer bins have single-handledly taken my massive freezer drawer to a place of euphoric organization. And they're just as handy in the fridge as they are in the deep freeze.
With these bins, it's easy to aggregate groups of items (juice boxes, condiments, cheeses) in a single bin. And you can use them to prop up floppy foods like bags of frozen vegetables or keep apples from rolling everywhere.
Plus, the handles make it easy to grab a bin and take it to the table. Or move it so you can grab what's behind it.
Easy Access to the Rear of the Fridge
Here's one you may not have considered. Maybe you use a Lazy Susan turntable in your cabinet or even your bathroom, but have you thought about popping one into the fridge?
Yes, you'll lose some space by placing something with a round footprint onto a rectangular shelf. But if you're tired of digging into the back of the fridge for your foods, a Lazy Susan could be the answer. With a flick of the wrist, you can spin your important ingredients right into view and get moving.
What's your biggest fridge organization challenge? Got any tips to help with someone else's fridge issues?