Note: This post contains affiliate links. Read my policy here.
It's that time of year again. Wedding season is in full swing!
And, if you're committed to living on a budget, your worry may be that you have to choose between overly expensive and awful gifts for the happy couples.
But you can be generous, thoughtful, and money-savvy all at once.
In fact, here are 11 perfect wedding gifts that are sure to delight newlyweds without breaking the bank!
1. Memories
When your friends or loved ones create a new family, it's just the right time to give them a little piece of their history.
Comb through funny, sentimental, and important photos of the giftee. Photo book sites like Shutterfly make creating your own unique album a snap — even for people with zero artistic talent. (I know from my own experience!) You can easily create and order a good-sized, professional-looking book at very little cost.
Plus, Shutterfly is always running promotions for free photo books and offering big savings with promo codes.
2. A Photo Canvas
Do you have a really special photo that the happy couple would love to display? Get it printed on a large, stretched canvas.
Groupon regularly offers huge savings on sites that create and ship these special canvases. And, if you're not sure what photo the bride and groom would like, gift them the Groupon itself! They can choose a print of their own and order it as a gift from you.
3. Family Recipes
Just as wonderful family photos are a beautiful wedding gift, so too are treasured family recipes. Scan or type up recipes for your grandmother's famous cookies, your own acclaimed dip, and more.
And consider the tastes of the couple. Do they love red meat? Favor healthy cooking? Or need delicious meals that are quick to prepare?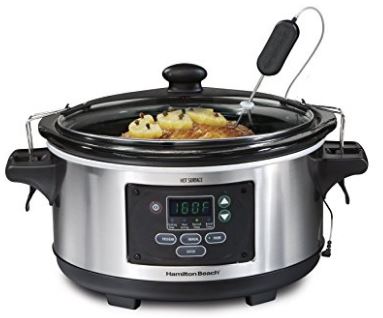 4. A Slow Cooker
While we're talking about speedy meals, understand that microwave dinners are a thing of the past. Today's busy modern couple wants fresh, homecooked meals — not frozen cardboard.
That's why a slow cooker is the gift that they'll use again and again. Plus, it's easy to pick up a roomy, reliable model without spending a fortune.
If you're a slow cooker user yourself, be sure to include a few of your favorite recipes, or share your favorite sites for finding dump-and-go meals.
5. Holiday Décor
If the bride and groom are setting up a home of their own, it's likely they don't have much in terms of furnishings for special occasions.
So put together a special holiday-themed box of décor for them! This time of year, you'll likely be able to find discount Easter and springtime decorations. Or think ahead. Gather some ghouls and goblins for a Halloween supply box. Round up strings of lights and garland for a Christmas theme!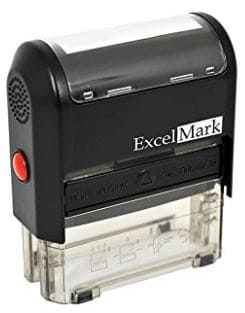 6. Return Address Stamp
Here's a fun twist on a personalized gift! And it's especially great if the newlyweds have a new address or if the bride has changed her name.
A self-inking, customized return address stamp is a practical, beautiful, and inexpensive gift. Simply choose your favorite design, enter the couple's names and address, and place your order! The happy recipients will use your gift again and again.
7. Streaming Video Service
There's nothing quite like cuddling up with your new husband or wife to watch a movie or binge a favorite series. So give the gift of entertainment with a popular streaming video service.
Look into providers like Netflix, Hulu, and Amazon Prime Video. You can pick up a gift membership and choose the length of time that you'd like to pay for the video service.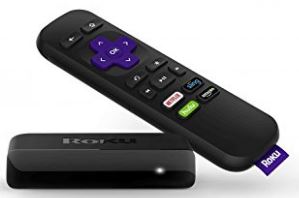 8. Streaming Video Device
While we're on the subject, there are tons of ways to watch streaming video — your computer, your tablet, your phone, etc. But, if you don't have a smart T.V. or TiVo device, you may not be able to watch on your actual T.V.
That's where streaming devices come in. In our home, we've used (and loved) the Roku — a cute little box that plugs easily into the T.V. It provides access not only to our streaming video accounts but also to thousands of free, specialized channels.
Best of all, there are Roku devices available for every budget.
9. Echo Dot
This gift is part practicality and part fun!
The Amazon Echo Dot is something we've recently introduced into our home, and it's great for a ton of uses:
Ask Alexa to tell you the weather, the traffic, the news, or the showtimes at your local theater.
Set up named timers for everything you've got cooking and simmering.
Place voice orders through Amazon.
Stream your playlists or make special requests, like "happy 90s music."
Play a family game of "Song Quiz" or "Jeopardy!"
Request a Star Trek joke or an Alexa-sung (and surprisingly catchy) pirate song.
10. Discount Gift Card
If you're looking to give a gift card to a great restaurant or big home goods store, there are bargains to be had! Raise.com offers discounted gift cards that allow you to save anywhere from 1% up to 20% or more.
Simply create a free account, find the store and denomination you want, and buy! In many cases, you'll have the option to choose a physical card or buy an electronic version with near-instant delivery.
11. A DIY Themed Gift
I love giving themed gifts for weddings and showers alike. It's a great way to scoop up a bunch of related items on a registry or to offer a wonderful, unique present.
Here are a few ideas:
Baking supplies: cookie sheets, cookie cutters, spatulas, mixing bowls, etc.
Picnic gear: a picnic basket, a waterproof blanket, plastic dishware, etc.
Date night kit: a great DVD, popcorn & candy, boxed pasta & sauce, candles, etc.
If you've got one or more weddings to attend this year, shop this list! You'll show up with a truly special present while honoring the financial priorities that are most important to your family.
What's your go-to wedding gift when shopping on a budget?