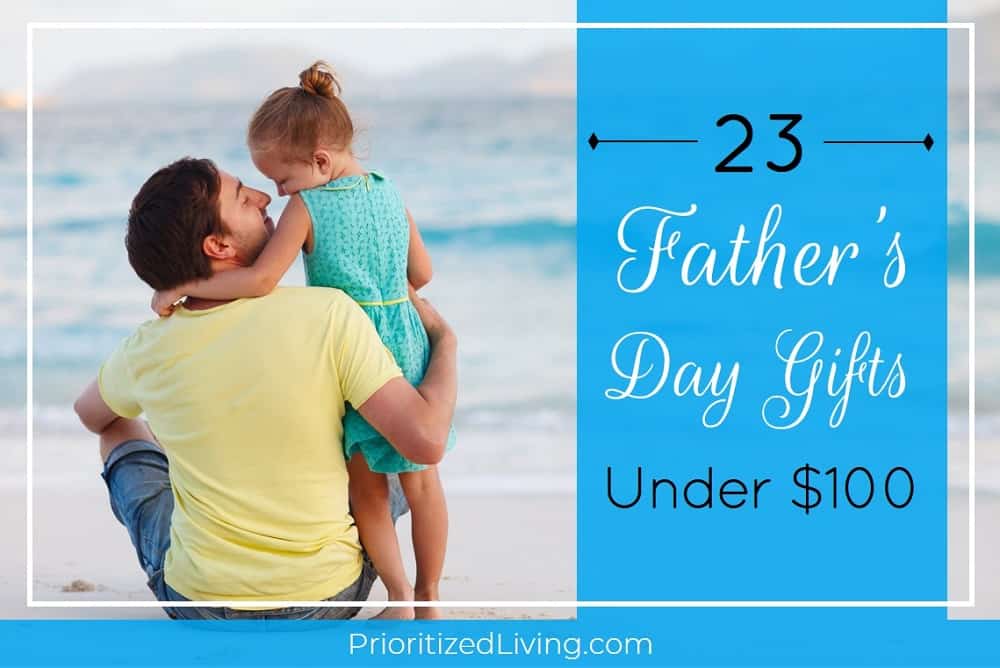 Note: This post contains affiliate links. Read my policy here. I will be compensated if you make a purchase after clicking on my links.
Father's Day is nearly here! So that eternal question is rearing its head again . . .
What on earth can I give Dad as a gift?
And if you're looking to buy a present on a budget? You might seriously be scratching your head.
I've been there. So I'm sharing 23 of my favorite gift ideas — all under $100 — for that incredible dad you love and adore every day of the year.
Whether you're buying as a daughter, wife, granddaughter, or an agent for the kids, you're sure to find a unique and budget-friendly gift he'll love this Father's Day!
Awesome experiences
Let the fun keep rolling past Father's Day! Especially if you're stuck on what physical gift to give the dad in your life, consider offering him an experiential gift. He'll treasure that unique, amazing experience forever.

1. A MasterClass with an expert
Have you heard of MasterClass? These online courses are amazing . . . taught by top-of-their-game experts.
They've got Penn & Teller teaching magic, Gordon Ramsey showing you how to cook, Phil Ivey walking you through poker strategy, Annie Leibowitz sharing her photography secrets, Helen Mirren discussing acting, R.L. Stine showing you how to write for young readers . . . the list is insane!
My husband, who loves creating electronic dance music in his spare time, was blown away by the Armin van Buuren EDM MasterClass. So, if you want to feed your guy's passions — with his idols as the ultimate teachers — MasterClass is definitely the gift for you.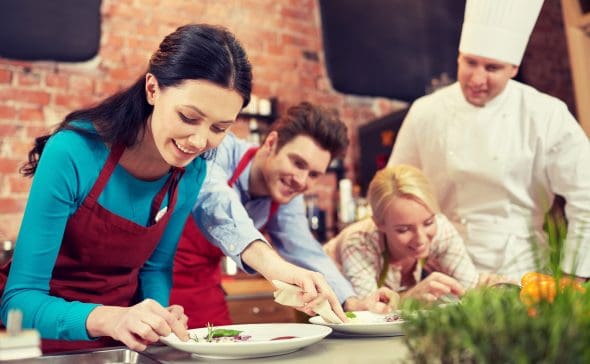 2. A fun class in person
Sometimes a cool class means getting out in the world! And the possibilities are endless. Sign your guy up for a paint-and-sip night, a cheese appreciation class, some rock-climbing instruction, or whatever strikes his fancy.
You'll find plenty of options at local studios, community centers, and continuing education departments at nearby colleges.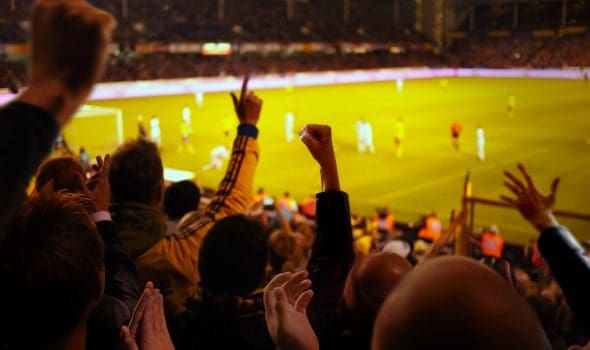 3. Tickets to the game
Hey, sports fans! How about some admissions tickets to a local athletic event? Save money by sending him off to a minor league game or a college game. Nab a handful of tickets so he can take his buddies, or host a memorable evening with the kids.
Fun toys
My son recently remarked with pity that he was sorry Mommy & Daddy didn't have as many toys as he did! And what dad doesn't love a few cool toys to bring out the kid in him? Try these fun gifts to light up dad's eyes with child-like excitement!
4. A cool, techie toy
Dads and gadgets seem to go naturally together. Get your special guy an awesome remote-controlled helicopter or beginner drone to hone his flying skills.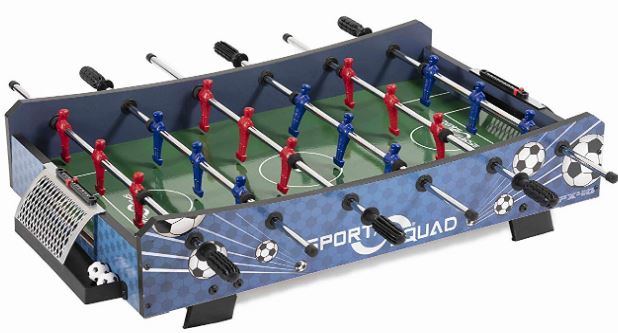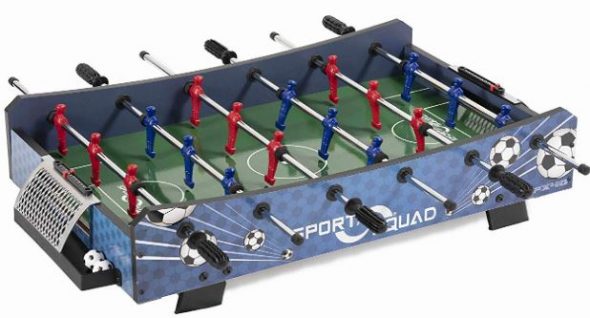 5. A tabletop game
Full-sized game tables? They're not cheap. But you can bring the excitement of timeless games home with the budget-friendly option of a tabletop game.
Give him hours of fun with tabletop foosball, tabletop ping pong (attach the net to your kitchen table!), tabletop air hockey, or even a tabletop pool table.
6. Hookey
Got a dad who loves ring toss or horseshoes in the summer? Bring the game indoors with this safer alternative to a dartboard. Play a little Hookey, and get your competitive juices flowing!
For the great outdoors
Summer is right around the corner. So what better time to give an outdoorsy dad some awesome gear to enjoy? (Plus, if you ask nicely, maybe he'll share with the whole gang and get everyone enjoying family time outside!)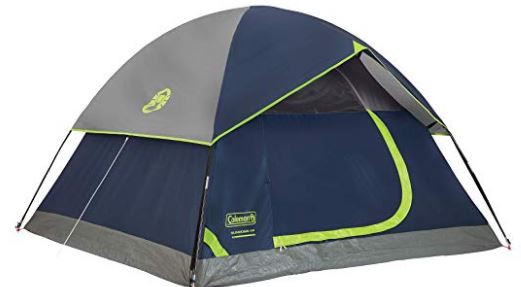 7. A tent
Full disclosure: A camper I am decidely not. But my husband's a camping fiend, and he's hoping our son will want to join him under the stars someday! For now, they enjoy setting up this sturdy but inexpensive tent in our backyard for daytime camping fun.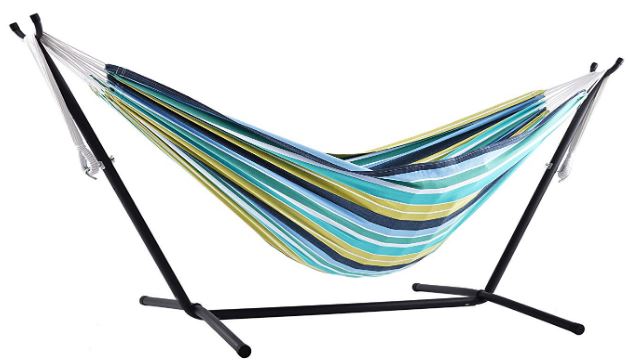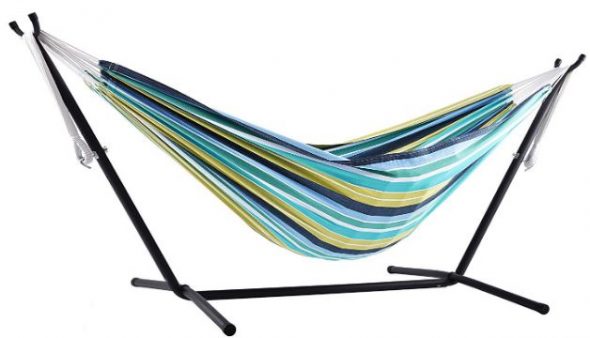 8. A hammock
Seriously, who doesn't love leaning back into the relaxing hug of a hammock? Dad can set it up in the backyard while the kids are playing or take it with him the next time he's headed to the park or the mountains.

9. A sturdy, sweat-proof water bottle
You know hydration is key outdoors, especially on those hot summer days. But no one wants a drippy water bottle filled with hot or lukewarm water. So give that special dad in your life this insulated water bottle that's spill-proof and guaranteed to keep your water chilled and ready.
10. A fire pit
There's nothing quite like sitting around a cozy fire shooting the breeze with loved ones. So give the gift of an awesome fire pit for Father's Day. (Don't forget to include must-have accessories like a poker stick, hearth gloves, firestarter blocks, an ash bucket, and a fire pit cover.)
11. A compact telescope
Looking deep into space is an incredible experience. And, with a travel telescope, you can see the stars and planets just about anywhere. With a convenient backpack for toting around this lightweight but powerful scope, you'll be ready to drive out to the areas of lowest light pollution and enjoy a view of space with that special guy.
12. Water guns
Want to keep the kids and husband busy this summer? Give them a set of water guns! They'll enjoy hours of fun blasting each other while running around the yard.
Indulgences
The Superdad in your life works hard all year. So a special treat is definitely in order. Pamper that special man with a little bit of luxurious indulgence he can enjoy throughout the whole year.
13. A versatile sound machine
White noise, fans, realistic bird sounds, wind, rain, trains, busy coffee shop sounds . . . this sound machine has it all. Switch modes easily, and set a timer if dad wants to lull himself to sleep with ocean waves.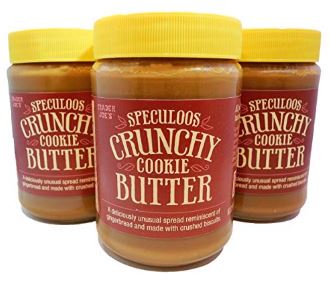 14. The ultimate dessert
The reviews say that cookie butter is crack-like in how addictive it is. And, while I might not go that far, this stuff is impossible to avoid eating if you keep it in the house. It's so good!
Give dad some cookie butter — smooth, crunchy, or the variety pack — and a big spoon. And ask him to share!
15. Wine accessories
Is dad a lover of wine? Gift him some sweet tools to heighten the drinking experience. Try this impressively powerful aerating pourer & decanting spout. Or keep the bottle fresh for longer with an easy-to-use wine saver.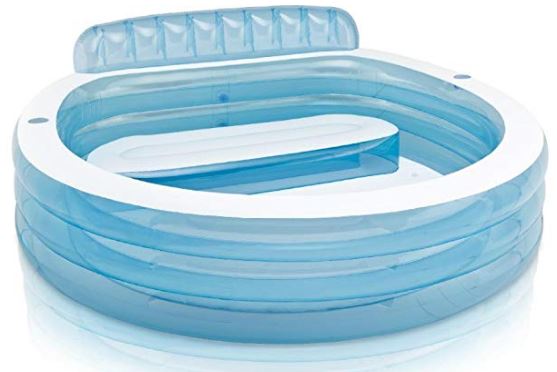 16. Time at the pool
The heat is coming, my friends. And an inflatable swimming pool isn't just for the kids anymore! This one offers plenty of room for dad to stretch out or lounge on the inflatable seat while watching the little ones splash.
Want to spring for a grander swimming experience? Get him a set of day passes for the community pool that he can enjoy whenever he wants!
Sweet stuff
The sappy stuff isn't just for mom! Give that special dad a gift that lets him know just how much you care . . . maybe with a few laughs rolled in there!
17. A book about why you love him
Be serious, heart-felt, funny, ridiculous . . . it's up to you! This fill-in book about dad asks you easy questions about why you love him. Fill it out and hand it to that special guy, who will treasure it forever.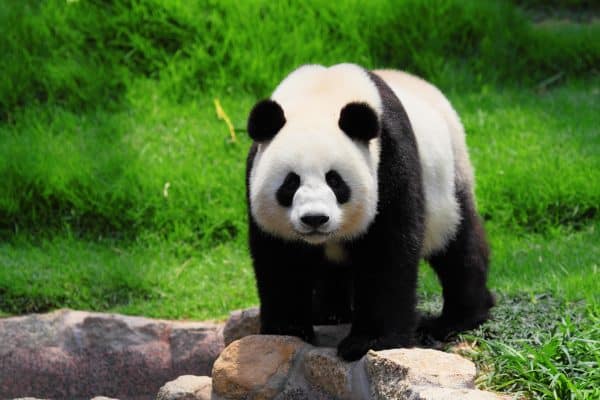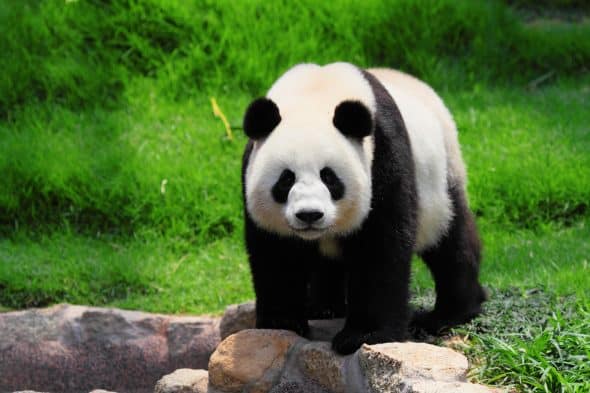 18. An adopted animal
Depending on your man, this one can be sentimental, funny, or the best thing ever. (Ask my alpaca-loving husband, who was positively beside himself the year I adopted an alpaca for him.)
There are plenty of choices for "adopting" an animal — one that you never actually have to take care of yourself! Offer a symbolic adoption of just about any creature. Or work with a local zoo or farm to arrange an adoption — as I did — in which that dad you love can visit his new furry friend.
More cool gifts for Dad
Don't worry! There are plenty more gift ideas for the awesome dad you know. (You may not have known that some of these wild products even existed.) Maybe one of them is just perfect for your Father's Day gift . . .

19. A notebook for the modern age
Pen and paper are definitely not over. And a Rocketbook is the perfect bridge between handwritten notes and electronic records.
Use Rocketbook's easy system to capture your pages, organize, and store them digitally. (Then erase the notebook easily and start over!) Dad will never be without his most important notes ever again.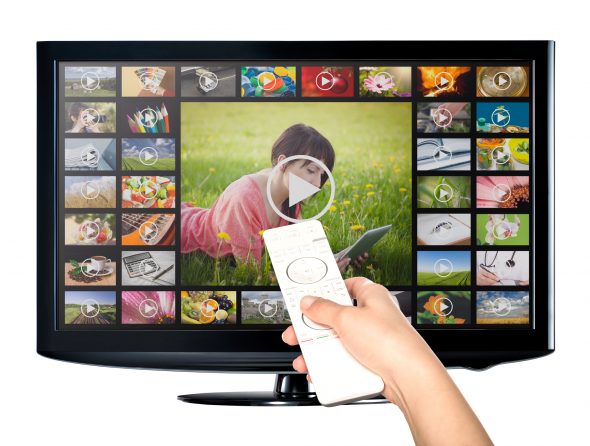 20. A streaming service
Give that special dad some quality relaxing time with streaming access to his favorite shows! Buy him a few month's access to big streaming providers like Netflix, Hulu, Amazon Prime Video, or CBS All Access.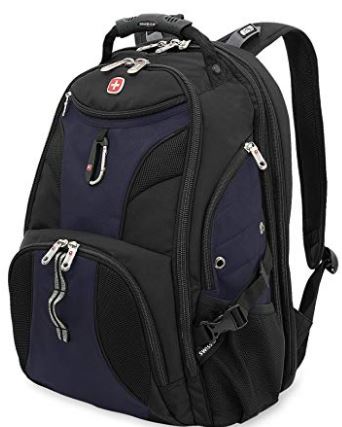 21. A laptop backpack
If your special guy takes his tech on the go — and who doesn't these days? — a laptop backpack is a must-have. Head to the coffee shop, the library, or the office. Or travel easily in a car or by plane. This backpack keeps his devices safe, organized, and accessible.
22. A tactical flashlight
A tactical flashlight has so may places it can be used. Stash one in the car for a roadside emergency. Keep some in the house to grab during a power outage. Or pack one in a bag for an awesome nighttime hike.
23. Inflated tires
Waiting at the gas station air pump is a drag. In fact, sometimes even getting to the air pump is a problem if your tires are looking a little flat.
Instead, enjoy the peace of mind and convenience that comes from this portable air compressor. Easily inflate tires wherever you are — in your garage, along the side of the road, anywhere. Or use it to pump up deflated sports balls and bike wheels. Your man will thank you!
What's the best gift you've ever given a dad in your life?