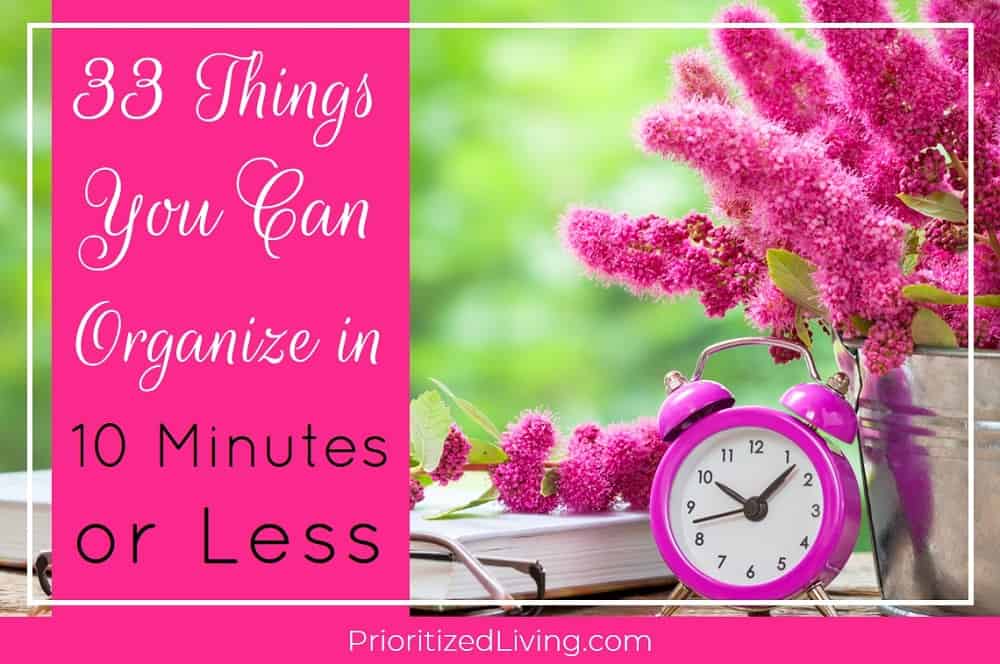 Note: This post contains affiliate links. Read my policy here.
So often, before you start the process of getting organized, you have to overcome the immense hurdle of procrastination. After all, decluttering can seem like an immense project!
But there's no rule that says you can't start organizing your home until you have a full weekend to devote to purging and sorting. In fact, tackling the clutter and tidying up is something you can do every day — no matter how busy you are.
Looking for some quick organizing tips? My list below includes 33 projects you can tackle from start to finish in 10 minutes or less.

P.S. Grab your FREE printable so you can reference this list whenever you have 10 minutes to spare!
1. Spiff up your fridge exterior.
Clear everything off, give the front and sides of your fridge a quick wipe-down, and organize the stuff you really want to put back on the refrigerator
2. Round up shoes and put them away.
Shoes seem to move on their own around the house. Track down the rogue shoes that have gotten away from their closets and shoe racks, scoop them into a basket, and return them to their rightful homes.
3. Clean out the recesses of your purse.
Dump everything out! Chuck the trash, shake out (or vacuum) any dust or debris, and put everything you want to keep in your purse back where it belongs.
4. Scoop up the toys.
Toys invariably travel. So grab a bin or a toy storage cubby and start tossing in the toys as you roam the room. It'll make transporting the toys — especially those maddeningly tiny ones — that much easier, which means they'll be put away that much sooner.
5. Race through a speed pick-up session.
Sometimes all you need is a rapid-fire, tidying session to whip your home into shape. Set a timer for 10 minutes — round up the gang if they're around! — aaaaaaaand go!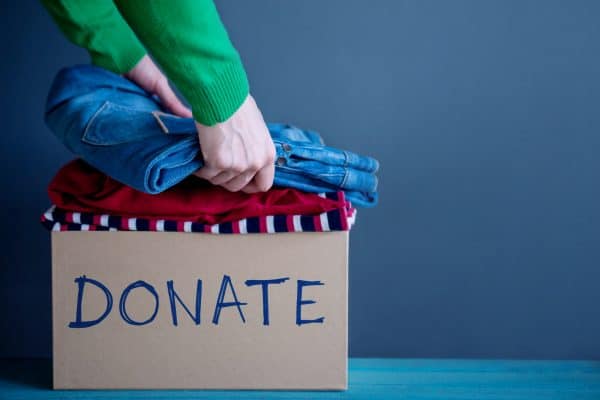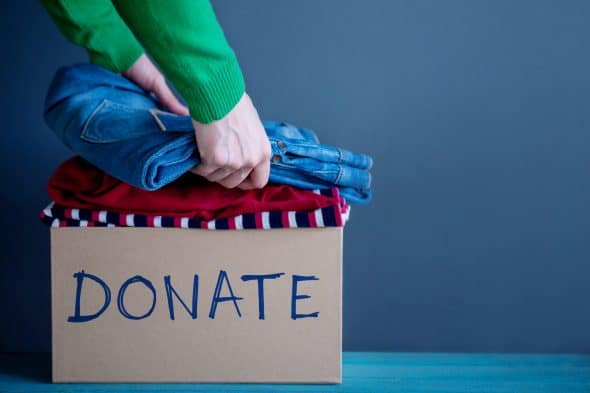 6. Gather items to donate.
There's something deeply satisfying about purging your own clutter while simultaneously giving to someone in need. Grab a box, label it "Donations," and start tossing in items that you're prepared to give away. Look for unwanted books, old toys, gently used clothing, gifts that weren't quite to your taste, and more.
7. Gather stuff that's ready for the trash.
While you're rounding up items that can be donated, you'll probably spot plenty of clutter that isn't fit to give away or keep. So whip out a sizable trash bag, and start tossing in the stuff that's absolutely got to go!
8. Organize a single drawer or shelf.
The best way to tackle a messy set of drawers or a cluttered cabinet? One piece at a time. Dedicate yourself to clearing out, wiping down, and sifting through the stuff from just one drawer or shelf. Then put back what you need in a tidy fashion.
9. Deal with the dishes.
Ten minutes if plenty of time to unstack a clean load, stack the dirty ones, or handwash a pile of dishes.
10. Simplify your storage containers.
I hate loose storage container lids and playing the game of matching containers with their tops! Give up that nonsense. Take ten to throw out your disorganized storage containers and buy a set that snaps together and stacks beautifully.
11. Tackle your spice jars and seasonings.
When was the last time you organized your spices? Wipe them off, toss the expired ones, and refill your salt and pepper mills.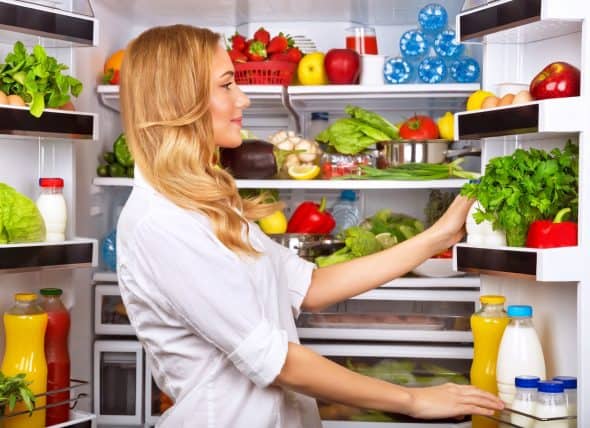 12. Chuck expired foods in the fridge or pantry.
Grab a trash bag and peer into the recesses of your refrigerator or cupboard. Identify what's expired and toss it directly into the garbage.
13. Throw out expired medication.
You're on a roll! Head to the medicine cabinet or anywhere you keep prescription and over-the-counter meds. See what's past it's prime, and chuck it.
14. Update your shopping list.
Wow, you've just thrown out a ton of stuff! And some of that you'll likely want to replace with fresh or unexpired products. Whip out your shopping list, jot down what you need, and take note of any other items you'll want to pick up on your next trip to the grocery store.
15. Organize your pot lids.
Tossing pot lids into a cabinet is a recipe for losing your mind. It's impossible to grab the one you want, since it's always on the bottom of the heap. Simplify your life with an adjustable pot lid storage rack. Put the dividers where you need them, slide in your lids, and you're done!

16. Safeguard your knives.
Loose pot lids are a pain, but loose knives are dangerous and likely to get damaged. Skip the bulky counter block and opt instead for an in-drawer knife organizer. Just pop it into a kitchen drawer, and slide in your knives.
17. Clear the junk off your countertops.
Clean counters can transform a messy-looking kitchen or bathroom into a room that looks satisfyingly organized. So put away the stuff that doesn't belong there, stash what you can in cabinets and drawers, and collect the rest into attractive, countertop containers.
18. Organize the area under the kitchen or bathroom sink.
Are you afraid to look at that dark area under the sink? Clear out that space, wipe down the base of the cabinet (and the items that go in there), and slide them back in. Consider a grab-and-go bin or under-sink rack to corral your stuff.
19. Toss expired make-up.
Here's something a lot of people never think about: cosmetics expire. And using them after the expiration date can not only mess up the quality of your look, but it can cause unexpected reactions with your skin and nails. So, grab this handy guide for when your makeup should go, and start weeding through your cosmetics kit.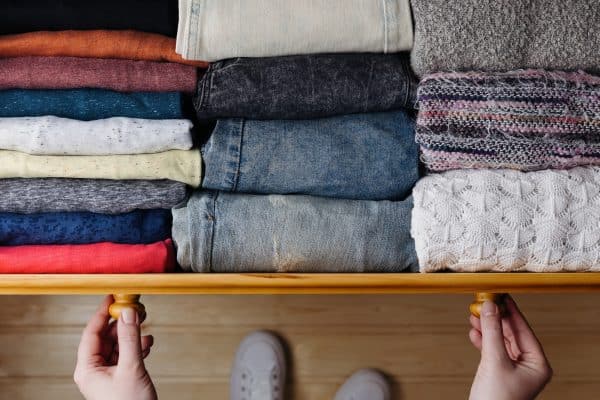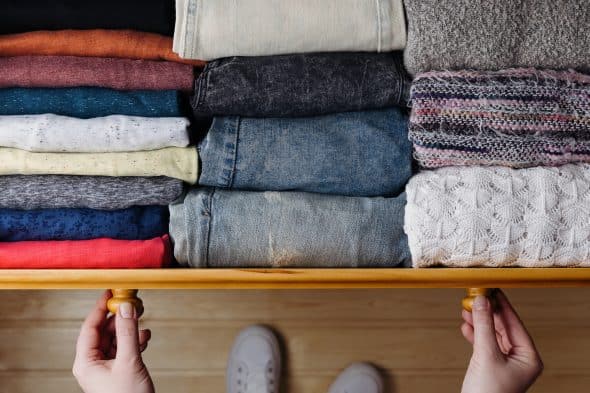 20. Arrange your clothing KonMari style.
Especially if you've been binge-watching Marie Kondo's popular Netflix show, you'll understand how transformative it can be to fold and file your clothes. Seriously, it's so much easier to see and grab what you need. (And it looks so much better when you open that drawer.) So take a page from the KonMari method, refold your tees or jeans, and slide them beautifully into a drawer.
21. File paperwork.
Once you're warmed up from filing your clothes, turn your attention to those piles of paper that really should go somewhere. Take 10 to deal with as many as you can, clearing them off your table, and slipping them into the appropriate file folders.
22. Deal with the mail.
Let's tackle some more paper! Whip through the pile of mail that's been accumulating for the day (or week or month!), toss the junk, and stick some Post-It notes on the ones that require action.
23. Throw out expired coupons.
If you're into couponing, it's unlikely you use every single one of your coupons before it expires. So grab your coupon box or binder, rifle through each coupon, and toss the ones that are past their dates of use.
24. Round up the remotes.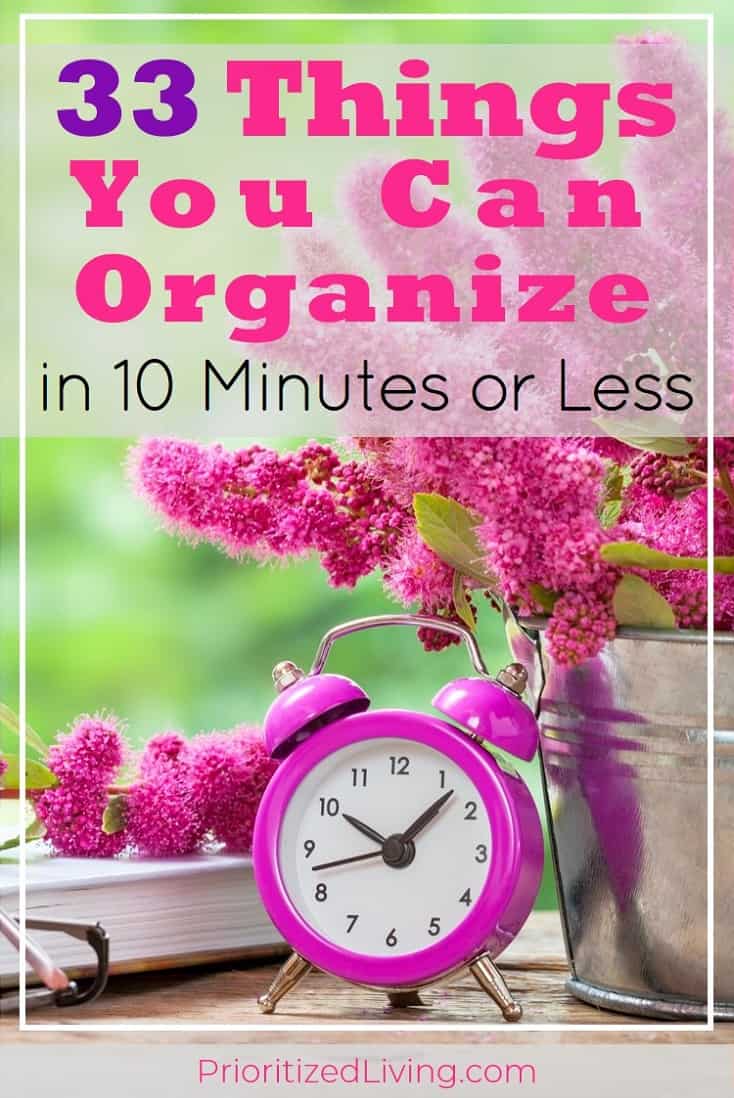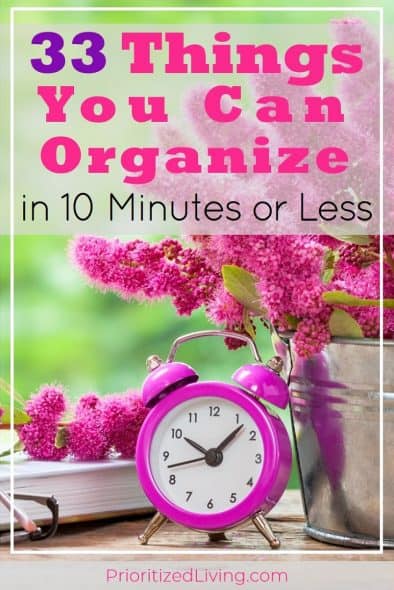 No one wants to play Find the Remote instead of relaxing with your favorite show. Corral the clutter and keep them safe by stashing yours in a handy remote control organizer caddy.
25. Clear the trash out of your car.
Grab a bag and get ready to locate some old (and random!) stuff in your car. Go through the trunk, peer under the seats, and open up all the compartments your car contains.
26. Organize your glove compartment.
Once you've cleared the garbage from your glove compartment, spend 10 minutes getting it organized. Toss old registration and insurance cards, stash your manuals, and make sure you've got what you need handy.
27. Create a meal plan.
Meal planning is one of the best ways to save money and keep your sanity while feeding your family. Consult your store ad, and use your minutes to write down a schedule for next week's food.
28. Unsubscribe from E-mails you don't really want.
This one is faster than you might think! Simply run your E-mail address through a free tool that identifies the E-mail subscriptions you currently have. Select the lists you want to leave, and you're automatically unsubscribed!
29. Schedule a donation pick-up or junk removal appointment.
Getting rid of your clutter doesn't have to mean carting it away in your car. Go online to schedule a pick-up appointment with a great junk removal service or a charitable organization. Consider Goodwill, the Salvation Army, Big Brothers Big Sisters, Habitat for Humanity's ReStore, and whatever's available in your area.
30. Tidy up your cords.
Messy cords are a safety hazard, and they look pretty awful too! Streamline yours with easy-to-use cable clip organizers.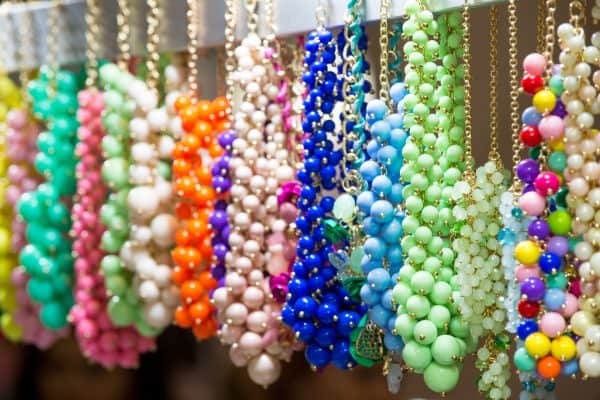 31. Hang some hooks.
For getting stuff off the floor and easily organized, I love hooks — especially the kind that simply stick to the wall. Use them to hang up hats, towels, aprons, jackets, purses, jewelry, keys, cleaning tools, you name it!
32. Double your closet space.
Seriously, this takes 10 minutes max! Simply place a double-hang closet rod over on your existing road, and voilà! Two times the hanging space. Or slide a tiered closet organizer onto your rod to keep the small stuff tidy.
33. Delete the phone apps you're not using.
Extraneous apps clutter up your screen and suck up your phone's memory. Scroll through your existing apps, see what can go, and trash them.
What 10-minute organizing project would you add to this list?