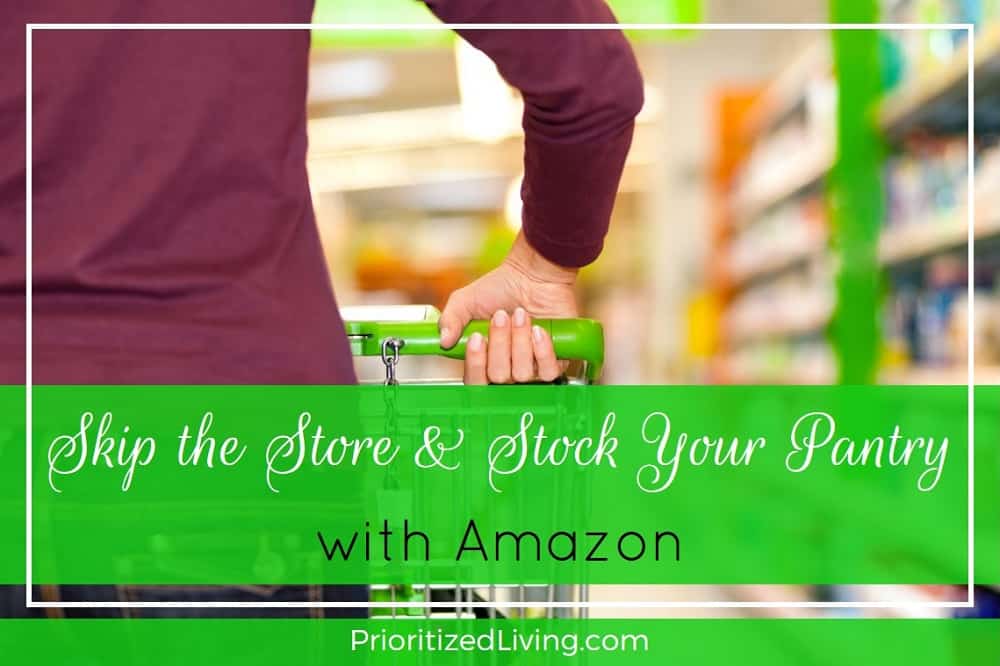 Note:  This post contains affiliate links.  Read my policy here.
Going to the store can be such a pain.
Whether it's your supermarket, drug store, big box store, or warehouse club, when you absolutely need to schlep over to the store in order to restock your supply of something, it's a major hassle.
I'm not talking about shopping for a cute outfit. It's always the boring stuff. You're out of toilet paper at 10 P.M., dishwashing liquid after loading up your greasy dinner plates, or tissues when your whole family is flattened by the flu.
And you have to get these boring but essential things again and again and again . . .
But what if there were a better way?
What if you never had to take time of your life to putter over to the store at the most inconvenient time possible? What if your personal care items, cleaning supplies, baby goods, nonperishable foods, and more landed magically on your doorstep?
And what if you could actually save money while keeping yourself constantly stocked with your family's essentials?
Today, we're kicking off a blog post series that looks into a number of services that offer inexpensive, home delivery of your pantry supplies.
And we're gearing up by looking at one of the biggest names in the business — Amazon.  [Read more…]