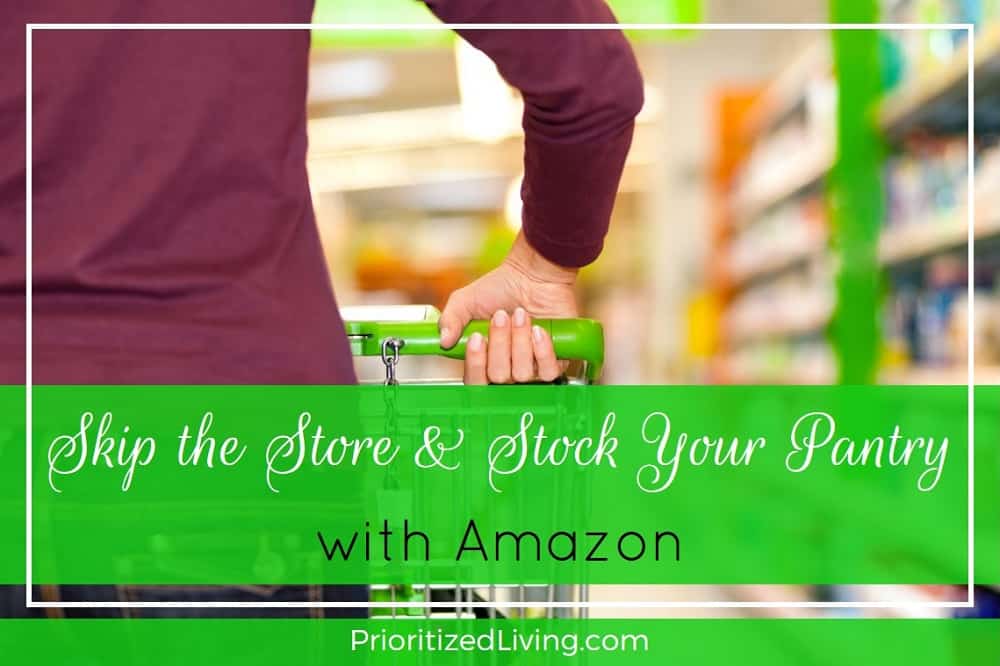 Note: This post contains affiliate links. Read my policy here.
Going to the store can be such a pain.
Whether it's your supermarket, drug store, big box store, or warehouse club, when you absolutely need to schlep over to the store in order to restock your supply of something, it's a major hassle.
I'm not talking about shopping for a cute outfit. It's always the boring stuff. You're out of toilet paper at 10 P.M., dishwashing liquid after loading up your greasy dinner plates, or tissues when your whole family is flattened by the flu.
And you have to get these boring but essential things again and again and again . . .
But what if there were a better way?
What if you never had to take time of your life to putter over to the store at the most inconvenient time possible? What if your personal care items, cleaning supplies, baby goods, nonperishable foods, and more landed magically on your doorstep?
And what if you could actually save money while keeping yourself constantly stocked with your family's essentials?
Today, we're kicking off a blog post series that looks into a number of services that offer inexpensive, home delivery of your pantry supplies.
And we're gearing up by looking at one of the biggest names in the business — Amazon.
Now, you've got two great options when it comes to using Amazon to keep your pantry fully stocked. If you're a Prime member, you get access to Amazon's Prime Pantry program. And anyone can use Amazon's Subscribe & Save process. Let's take a look at each services!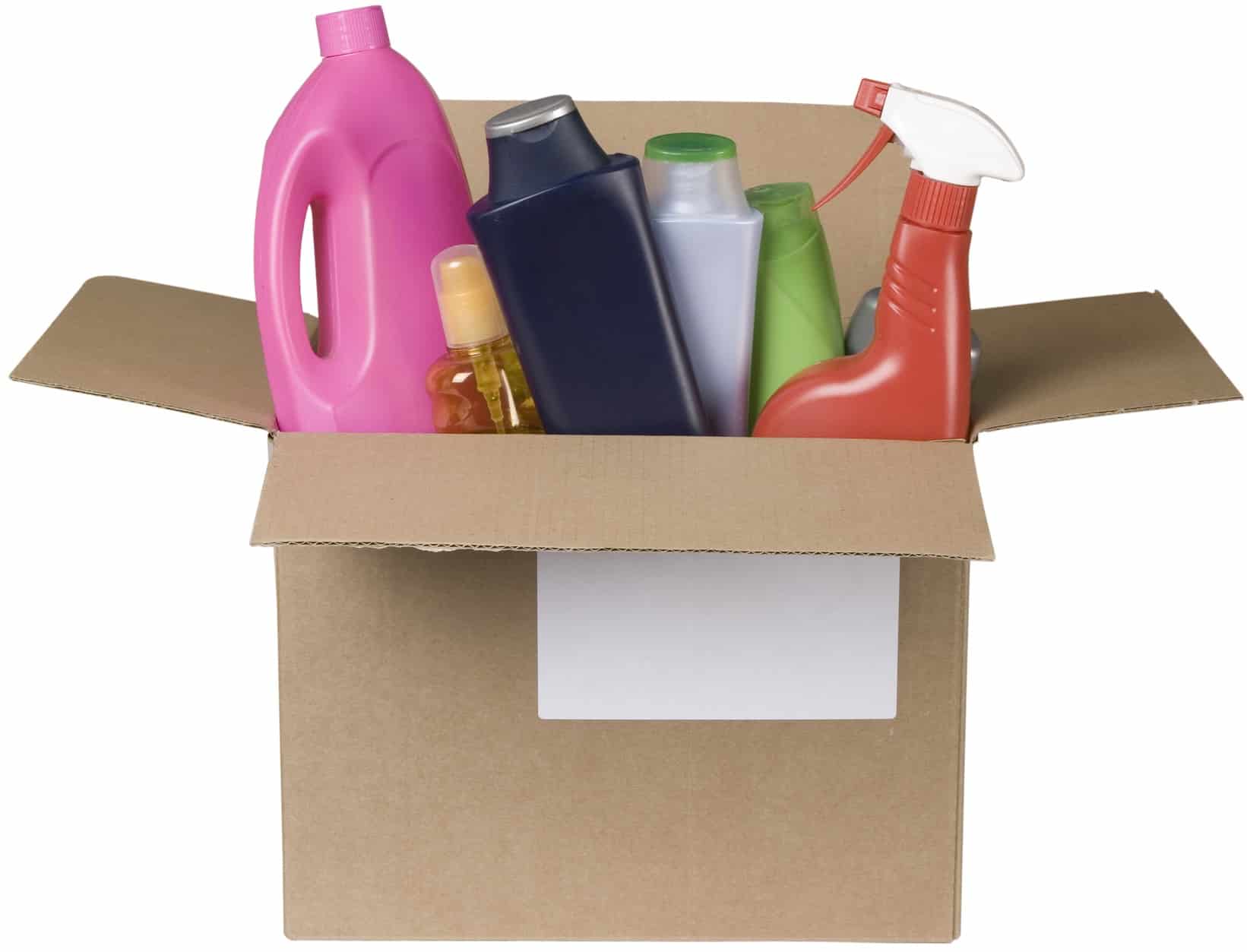 Amazon Prime Pantry
Amazon Prime Pantry is a special feature offered specifically to Amazon Prime members. (Click here to sign up for a 30-day free trial of Amazon Prime!)
It was created to offer a solution to a problem — namely that shipping individual portions of low-priced items wound up costing more in shipping than the cost of the item. Shipping a single bottle of conditioner? A pack of razor blades? A box of cereal? While the item itself may be cheap, getting it to you is not.
And it used to be that the only way around that issue was to buy in bulk — 12 bottles of conditioner, razor blades for a year, cereal to feed an army.
But Amazon Prime Pantry solves that problem. Instead of forcing you to buy at significant quantity or pay shipping costs that exceed the value of your product, it gives you a better option — a roomy cardboard box.
When shopping with Amazon Prime Pantry, you're given a big, empty container and essentially told to go on a shopping spree to fill it up. You have your pick of thousands of products sold through Amazon. Every single item you put into your box takes up a certain amount of space — maybe 8% of the box for your cereal and 1% for that lip balm.
Fill the box to capacity or just until you have everything you need. You pay the cost of each item that goes in the box and then a flat rate of just $5.99 for shipping the box.
And sometimes you can even get around that $5.99 shipping cost!
As a Prime member, remember that you receive free two-day shipping on every (non-Pantry) Amazon order that you place. If you choose to forgo that benefit for one of your purchases, you'll be offered an incentive called a No-Rush Shipping credit. Often, that incentive is free shipping on your next Prime Pantry order.
Grab it!
Plus, Amazon is constantly running promotions on special products — offering savings and free shipping if you toss at least five of those items in your Prime Pantry box.
Want to save even more? Check out the Pantry deals and Pantry coupons that you can snag through Amazon.

Amazon Subscribe & Save
If not for Amazon Subscribe & Save, I'm fairly certain that our home would be devoid of essential cleaning supplies, paper products, baby must-haves, and nonperishable foods on a regular basis. Since having a kid, I have sworn by the convenience, savings, and autopilot nature of this fabulous program.
First, having items delivered directly to my door on a recurring basis relieves me of the bother of remembering to shop for them, stuffing my cart with them, and lugging them home. Second, I can't even begin to count the number of times that I've been saved an impromptu trip the supermarket — which is not all that close to my house! — because I'm well-stocked with the essentials, courtesy of Amazon.
Unlike Prime Pantry, you don't need to spring for an Amazon Prime membership in order to enjoy the benefits of Subscribe & Save. All you need is a regular old Amazon account.
Subscribe & Save has an eye-popping assortment of products for your home, bathroom, pet, baby, car, medicine cabinet, make-up bag, kitchen cabinet, and more. Choose what you want to buy, and simply set an automatic delivery schedule — anywhere from a month to six months — specified on a per-item basis.
Every month, Amazon shoots you an E-mail that reminds you of your upcoming delivery, shares the contents of that month's order, and notifies you of any price changes or back-ordered items. You can easily log in to your account to change the number of each item you're ordering or delete an item. And you have the freedom to make those changes for a single order or going forward for every delivery.
If you think that Amazon will rip you off for the convenience it's offering, think again. To thank you for subscribing, Amazon gives you a 5% discount off the regular purchase price of an item. Even better, if you receive at least five subscriptions in a month, you'll secure for yourself a 15% to 20% discount off your order price. Wow!
And, of course, Subscribe & Save shipping is completely free!
Click here to learn more about the Amazon Subscribe & Save program and to look around the store.
So if you're ready to let your fingers do the shopping, give Amazon's incredible home delivery programs a serious look! Next time, we'll take a peek at another popular and totally worthwhile service that keeps your pantry stocked!
Have you used Amazon Prime Pantry or Subscribe & Save services? What's your impression of these programs been?