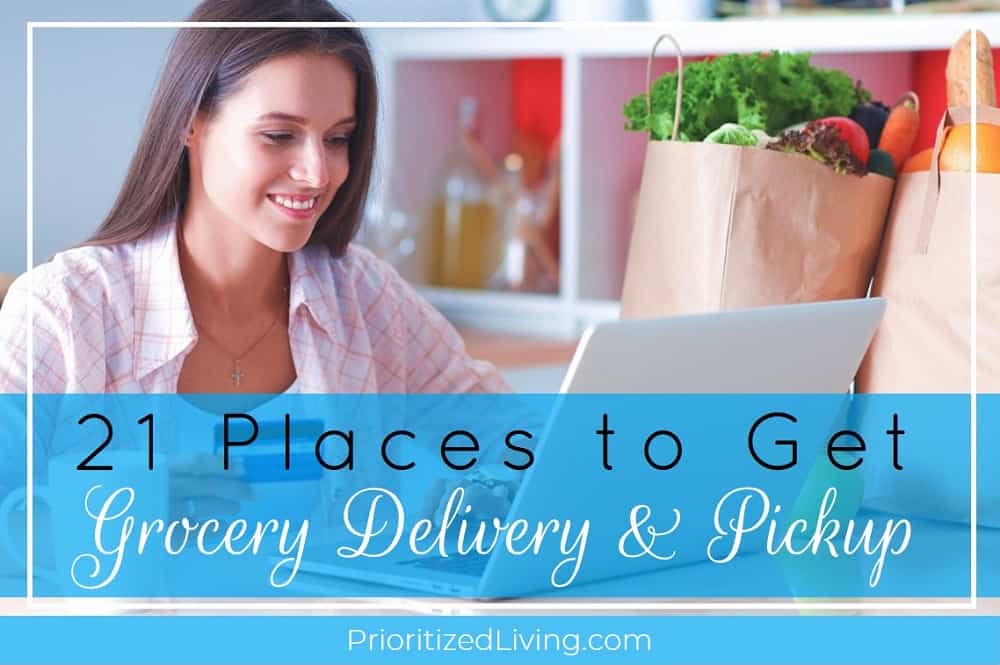 Note: This post contains affiliate links. Read my policy here.
It is a tough time out there right now.
And, for many people, going to the grocery store — something that used to be simple and safe — has now become a dangerous endeavor.
In the midst of a global pandemic, you're looking to keep yourself safe and keep your family safe. And, if you're sick or caring for someone who is ill, you need a way to get your groceries and supplies without stepping into a supermarket.
If you're used to running to the store with a shopping list, you may not realize just how many options you have for getting fresh groceries, pantry staples, paper products, and everything else you need.
You can absolutely get the groceries you need by staying at home or enjoying contactless pickup.
Right now, demand for these services is at an all-time high. And your usual grocery store may be booked solid right now. So getting what you need means knowing all your options — what stores deliver groceries and which ones offer safe pickup for you.
Wondering where to buy toilet paper, paper towels, tissues, meat, milk, flour, eggs, or other hard-to-find items? This list has it all.

Grocery delivery services
1. Supermarket grocery delivery service
Many supermarkets now offer customers the ability to order groceries online, pick a delivery time, and wait for a driver to drop off bags with your purchases inside.
With social distancing and concerns over the COVID-19 virus, most delivery services now offer contactless delivery. The driver leaves your groceries at the door during your selected time, and you can carry them inside yourself.
Supermarket chains and even smaller grocery stores are offering grocery delivery services now. Some larger stores run their own programs, while others use third-party services like Instacart and Shipt to get products from the store to your home.
Keep in mind that a service charge typically applies to grocery delivery. And it's likely to be more than the fee you'd pay for grocery pickup service.
Here are some of the stores currently offering grocery delivery service to your door:
Note: Currently, there is no Trader Joe's delivery service available.
2. Big-box store delivery service
Select big-box retailers feature grocery sections in their stores. And those stores — just like supermarkets — may offer delivery directly to your home. Here are some of the big ones:
3. Membership club delivery service
Paying dues for a membership-only retailer? These stores deliver as well:
4. Specialty grocery store & pharmacy delivery service
Demand is high at supermarkets and big stores. So don't forget at these sometimes-overlooked stores that deliver groceries too: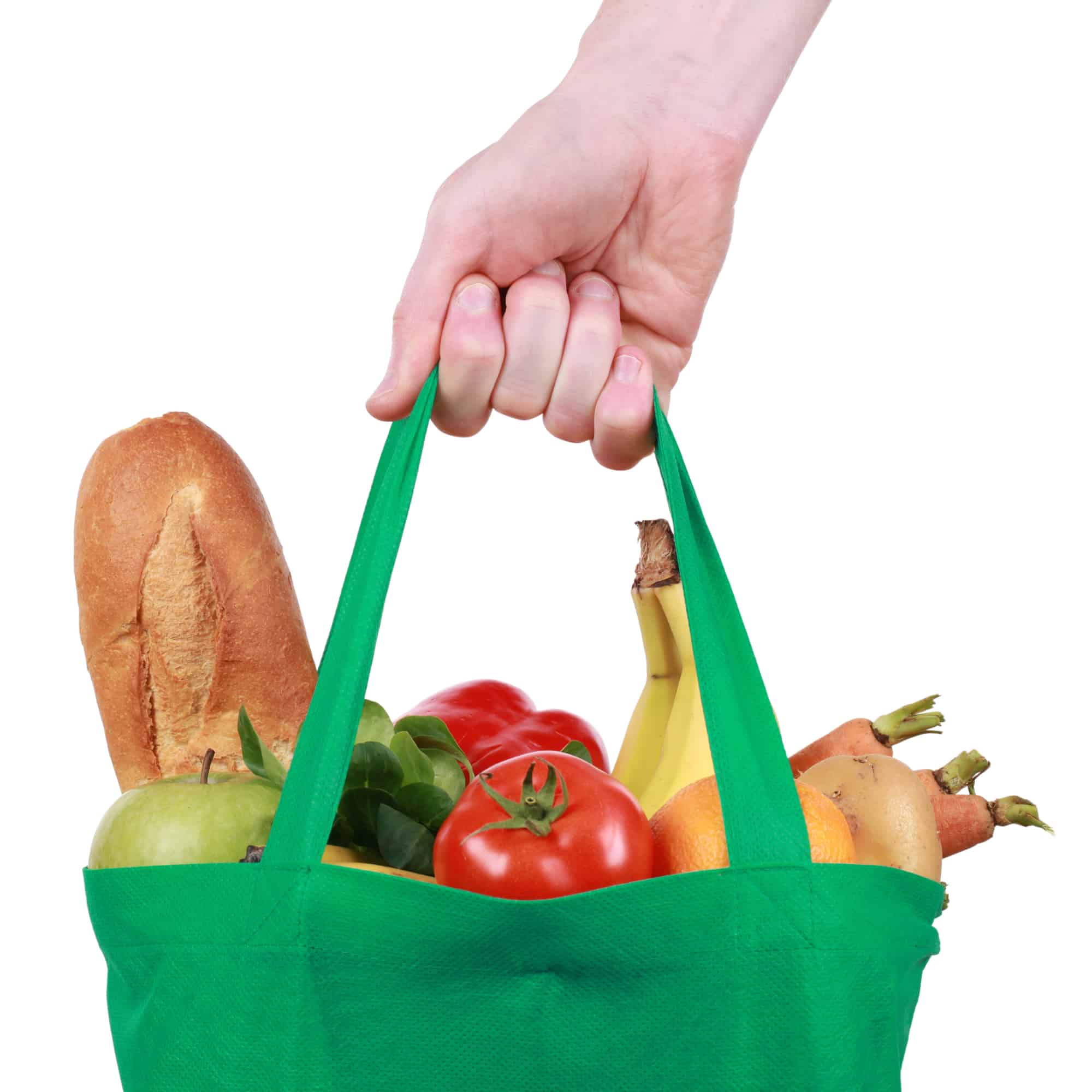 5. Online grocery delivery service
A few grocery services don't operate out of physical stores but deliver directly from warehouses. See if these options are available in your area:
6. Third-party delivery service
Some stores are struggling to fulfill orders themselves. But a few companies were built solely to deliver the groceries and supplies you need directly to you.
These businesses send employees into your chosen store where they shop your list (typically provided via the company's website or app). Then, they'll bring the items directly to you. Check these out:
Instacart (I had an amazing experience using Instacart with Aldi! I love the feature that lets me select substitutions in advance.)
Shipt (I tried Shipt with Target, and the real-time communication with my buyer was stellar.)
CLICK HERE to grab a FREE FOOD BUDGET CALCULATOR for your family's groceries!
Shipments mailed to your home
The delivery options listed above are a great way to get fresh and perishable foods hand-delivered to your door. But shipments mailed to your home can be a great way to get non-perishable and paper products.
You'll typically need to wait a few days, but you're usually guaranteed an eventual delivery time — something that may be hard to get with the grocery delivery services up above.
Keep in mind there may be shipping charges added to your order. However, with many retailers, you'll get free shipping if you spend a certain amount on your purchase.
Try these options for getting groceries and more shipped directly to your home:
7. Online retailers & big-box stores
These popular retailers carry a wide variety of products:
8. Supermarkets
Some supermarkets have gotten in on shipping supplies to your home! With these services, be sure to look at the item sizes before you order. Some supermarkets ship only in bulk. So you'll get a 6-pack of cereal instead of a single box: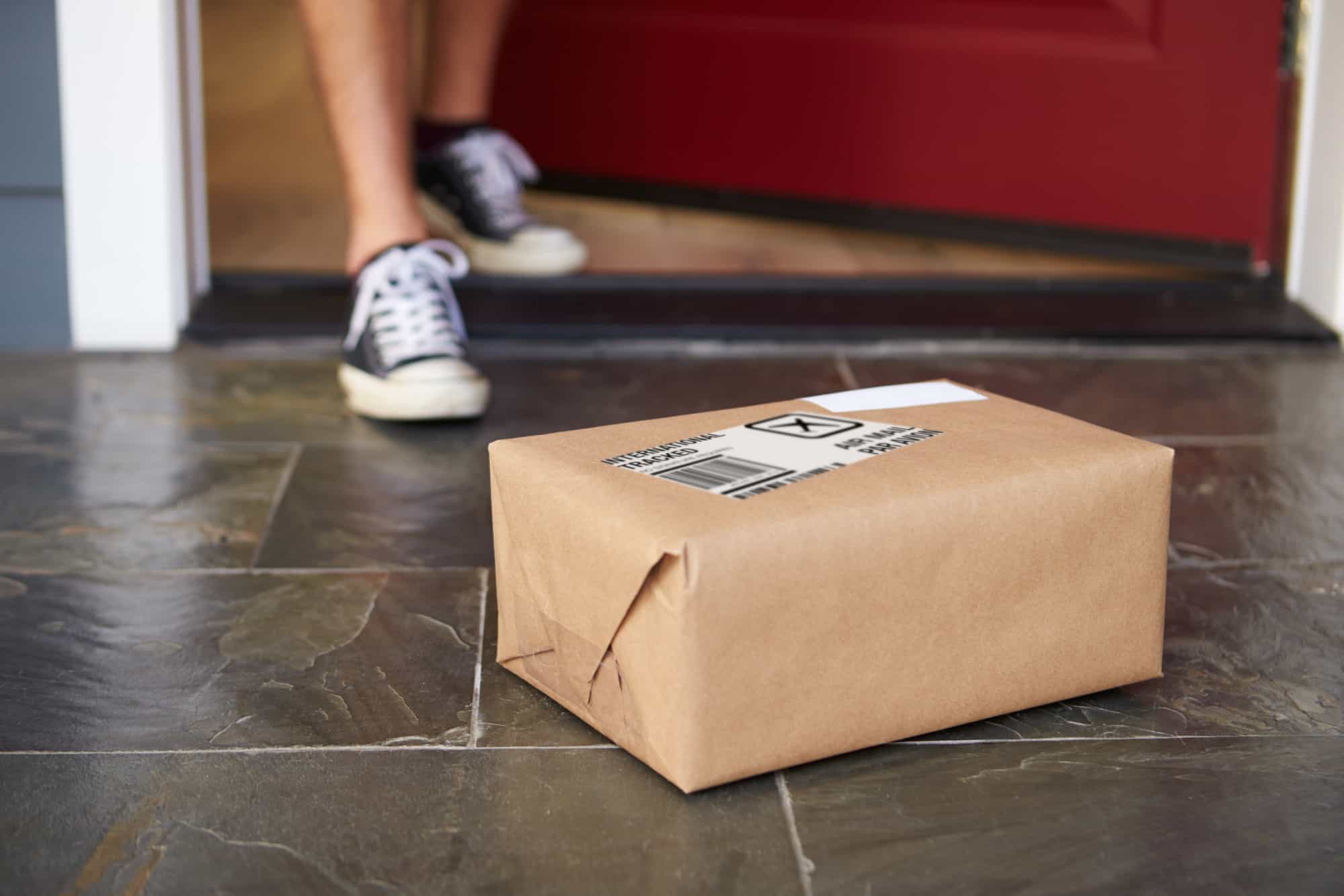 9. Membership clubs
With your warehouse membership, you can get non-perishables shipped and delivered to your home:
10. Pharmacies
A few pharmacies will box up items and mail them directly to you:
11. Home improvement stores
Home improvement stores are surprising places to find plenty of paper products — toilet paper, paper towels, napkins, tissues, and more. See what your store has in stock:
12. Office supply stores
These are another great option for scoring toilet paper and other paper products, plus snacks and more:
13. Grocery subscription service
Did you know you can sign up to get fresh groceries delivered every week or month — just as you would sign up for a magazine subscription? Check out these options for getting the fresh foods you need:
14. Meal subscription service
What if the box delivered to your home contained just the right set of ingredients to make a full meal (or two)? Meal subscription services offer kits full of everything you need — meat, spices, fruits, veggies, cheeses, sauces, and the recipe — to create an incredible meal at home.
Pick the dishes you'll receive each week, and keep an eye out for your box. Your ingredients stay chilled along their journey. Try these services:
HelloFresh (My family has used this one, and the recipes have all been really good!)
Dinnerly (markets itself as an affordable meal subscription kit)
Curbside pickup from local stores
Sometimes you can't get every item you need delivered to your doorstep. (Or you just need to get out of the house without risk to your health.)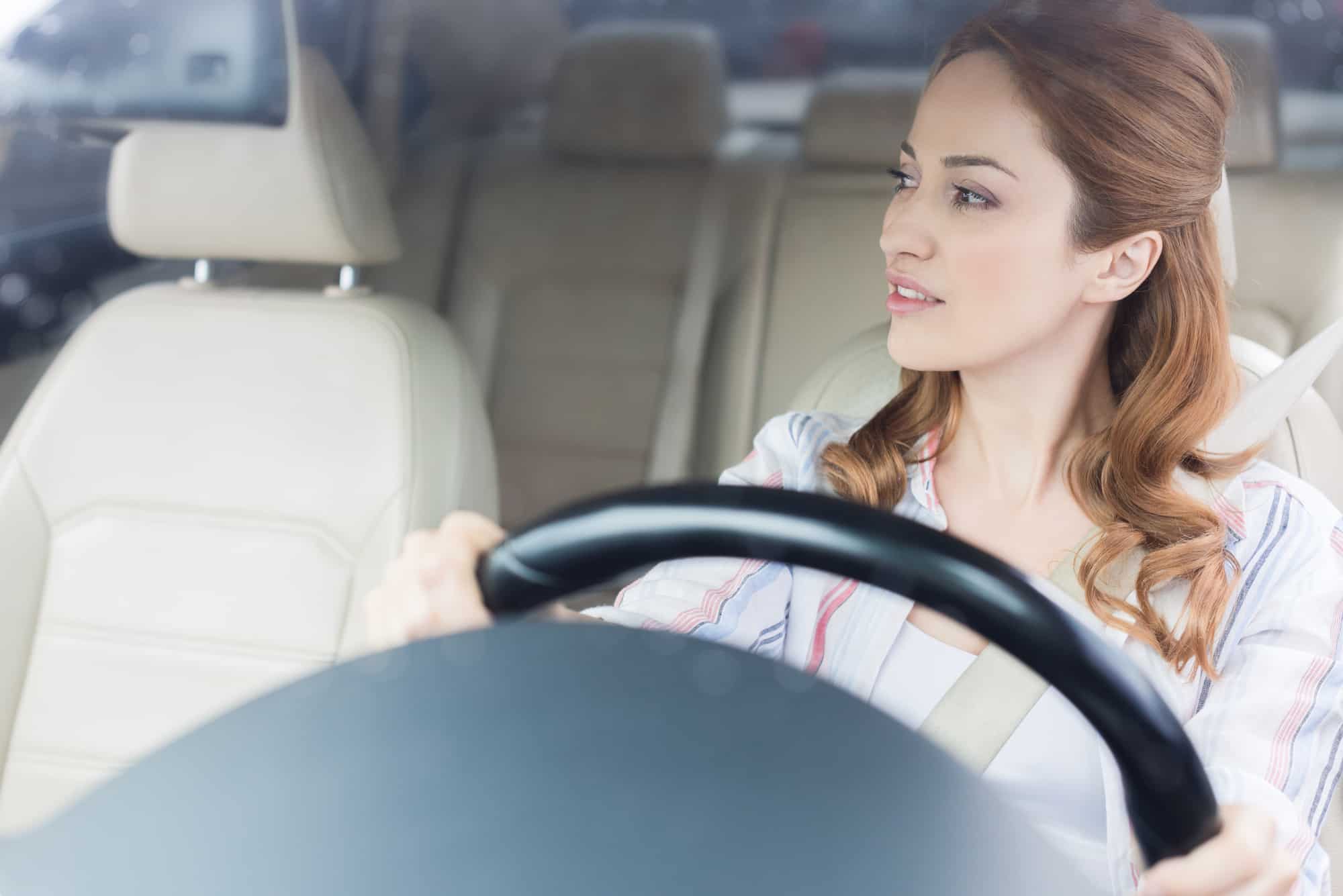 That's where curbside pickup comes in. So many businesses now offer contactless pickup options.
Here's how it works: Depending on the retailer, place your order over the phone, online, or via an app. Head to the store. Park in the designated area, and pop your trunk. An employee will place your order in the trunk, and you're free to head home.
There may be a small service charge for this service, but a number of companies do offer free pickup options.
Here's where you can find groceries and must-have supplies with easy curbside pickup:
15. Supermarkets & grocery stores
Many supermarkets that offer delivery service also provide pickup. But some stores offer pickup only. Here's where you can find grocery curbside pickup service at food stores near you:
Note: Currently, there is no Trader Joe's pickup service available.

16. Big-box stores
The mega-marts have made curbside pickup available all over the country. Reserve a pickup time slot at one of these big-box stores:
17. Drugstores, home improvement stores, and membership club stores
Plenty of people flock to the big supermarkets and big-box stores. So don't forget these options for curbside pickup:
Local vendors
You probably don't realize just how many pickup and delivery options are available from even small-scale retailers in your area! Check out these options near you:
18. Delivery or pickup from a local farm stand
A surprising number of locally run farm stands offer delivery of fresh-from-the-farm foods — milk, eggs, cheeses, butter, fruits, vegetables, and more — for pickup or delivery. Some let you place an order by phone, while others have set up systems for online ordering.
Our town's farm stand has a bountiful, ever-changing array of fresh foods with online ordering and same-day, contactless pickup available. Google your town and "farm stand" to see if this option is available to you!
19. Restaurants offering grocery service now
Restaurants are struggling right now. So a number of them have gotten creative and started offering grocery items for sale via pickup or delivery. Look into these helpful services:
20. Delivery or pickup from local restaurants
A great way to get full, healthy meals to your family (or treat yourself!) while supporting your local economy is to order in.
To stay in business, many restaurants — including those that never before offered pickup or delivery — have started to provide these services. And those that deliver have, in some cases, significantly expanded their delivery areas.
Check out your favorite restaurant's website to see if it's open for contactless, curbside pickup or home delivery. Or use the Google Maps restaurant search, which now conveniently shows whether a restaurant offers takeout, delivery, or both.
21. Delivery from local restaurants via third-party service
Your restaurant doesn't deliver? There's an app for that. Hire a third-party delivery service to head to the restaurant, pick up your order, and drive it to your door. They'll leave it on your doorstep, so you can enjoy your meal contact-free.
Head to these sites to see whether your restaurant of choice is on one of their lists:
Keep in mind that these services add a fee and may put a markup on each item on your order. Driving to the restaurant yourself will likely be less expensive, but these are a great option when you need to stay home!
If you must visit the store . . .
During the health crisis our country is experiencing right now, you're likely looking for a way to get the food and supplies you need without heading directly into a store.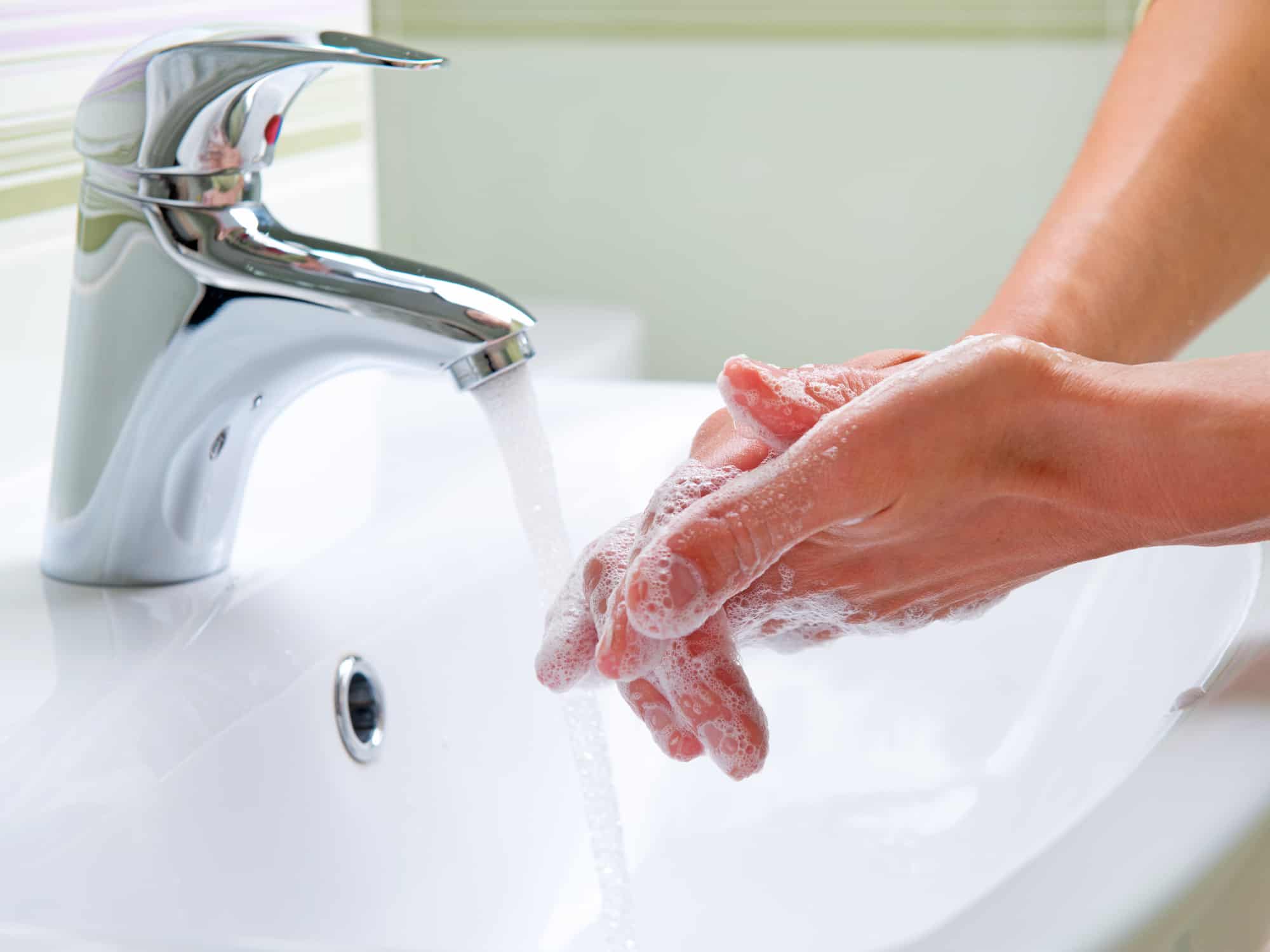 If you do find yourself in need of a store visit, however, please be sure to follow the current safety recommendations.
That may mean a combination of the following:
Visit the store during off-peak hours.
If applicable, look for special shopping times reserved for senior citizens and at-risk populations.
Wear a mask.
Maintain social distancing throughout your trip.
Wear gloves.
Use hand sanitizer, and wipe down your cart with alcohol wipes.
Wash your hands.
Avoid touching your face.
I've heard from so many of you how you're struggling to get the groceries you need without compromising your health. My hope is that this list of grocery delivery and grocery pickup services will give you more options. So you can find the places that offer what you need, when you need it, and with the safety measures that keep you healthy.
Hang in there! We'll get through this together.
Got questions? Ask them down below!