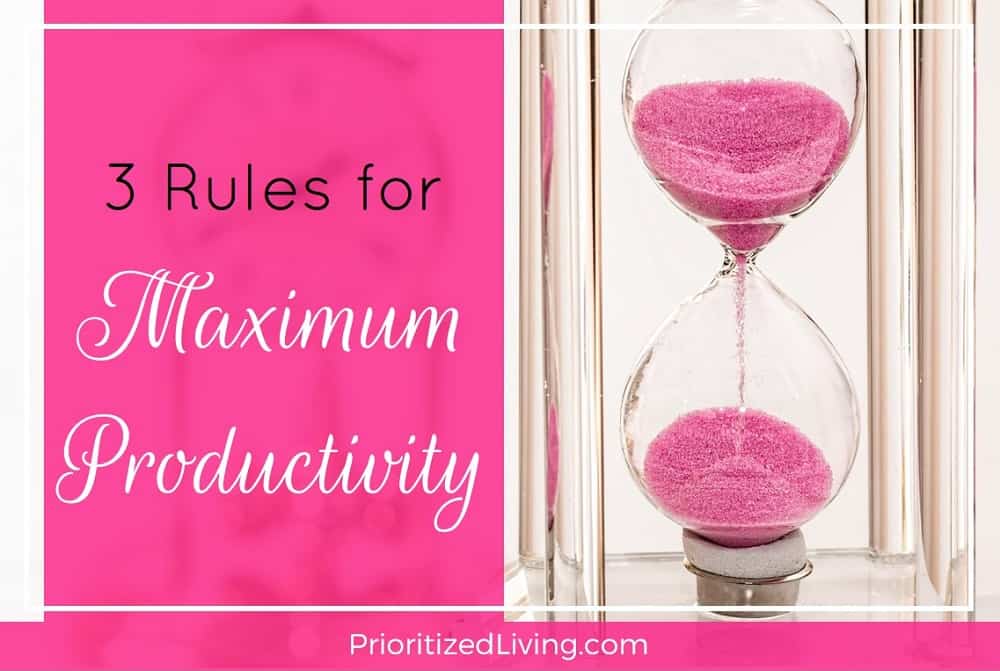 Note: This post contains affiliate links. Read my policy here.
Eat That Frog: 21 Great Ways to Stop Procrastinating and Get More Done in Less Time has a mouthful of a title. But it's been making the rounds as a best-selling productivity book for years.
For me, there's good advice and bad advice in this compact guide. However, one of the major highlights are the "3 Rules for Maximum Productivity."
These 3 questions are perfect for refocusing your day's activities on a continual basis. Brian Tracy's book primarily targets work-related tasks, but these questions can apply to so many areas of your personal life as well.
Ask yourself these 3 questions in reference to . . .
Your life as a whole
Your career
Your relationships
Your finances
Your health
Your home projects
Your community involvement
. . . and more
1. "What are my highest-value activities?"
Take a look at the laundry list of activities you plan to tackle this month.
Now rate them according to the size of the benefit each one generates. Consider all types of benefits in your tally.
Packing your kids' school lunches nourishes them with parent-approved foods, saves you money in school lunch fees, and offers you a unique way of showing your love.
Hand-washing a dozen used Ziploc bags at the end of each school day might save you a few pennies but do nothing else for you.
Circle the activities on your list that rate the highest in terms of their total benefit.
2. "What can I and only I do that, if done well, will make a real difference?"
Your position in the world, your unique experiences, and your mastery of certain skills make you the best person — or one of the best people — to accomplish any number of tasks.
Maybe you're the one with the eye for detail in the office, so it makes sense that reports make their final stop on your desk before being disseminated.
Maybe you're the one in the house who knows how to work the lawn equipment and can spruce up your yard in record time.
Maybe your finesse with numbers and knowledge of your family's finances make you perfect for keeping on top of the nitty gritty of your money.
Taken notice of what you bring to the table that makes you — more than anyone else — poised to do a spectacular job conquering certain tasks.
3. "What is the most valuable use of my time right now?"
Choosing what to do right now is not just a matter of what's most important overall or what you're best suited to do. What also matters is the moment in which you find yourself.
Say you've identified that a welcoming home exterior is important to you and that you're uniquely qualified to maintain your home's appearance. Obviously, if you've just cut the grass, pruned the hedges, and finished the edging, tackling more yardwork should be a pretty low priority in the moment.
Instead, assess the amount of time you have on your hands at present and choose to do a task that is both a current high priority and well-suited to your abilities.
The next time you're paralyzed by the sheer volume of stuff you need to do, stop and ask yourself these three questions. Then see just how productive your time can be!
Which question made the biggest difference in maximizing your productivity?