Note: This page contains affiliate links, so I may receive a commission — at no additional cost to you — for purchases you make through these links. (Read my policy here.) However, every product and service I recommend is one I've vetted and/or used myself, so it's something I truly do recommend!
Cookbooks for Quick Meals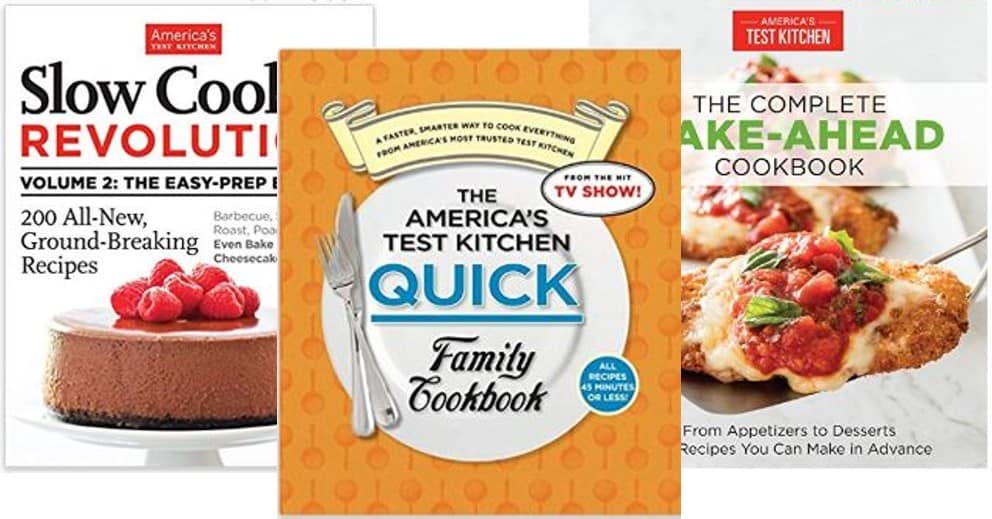 Good food in a hurry? Without spending extra for convenience foods? DONE!
Some of my all-time favorites come from the America's Test Kitchen crew. These recipe books are smartly laid out and beautifully illustrated. And the recipes have been tested, tested, and tested some more to ensure they're just right!
Look for tons of time-saving recipes in The America's Test Kitchen Quick Family Cookbook. Snag The Complete Make-Ahead Cookbook to tackle meal prep and freezer meals now in order to save time later. And grab Slow Cooker Revolution: Volume 2 — much better than Volume 1 of the same title, in my opinion — to harness the power of your slow cooker in getting meals on the table.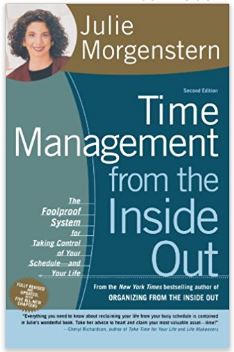 Julie Morgenstern's Time Management from the Inside Out was one of the very first time management books I read. And it was a revelation for me.
I love the time she spends approaching the psychology of why you might have time management issues. (After all, fixing the problem is key to making sure the solution sticks!)
And I adore the step-by-step detail she provides in walking you through the process of identifying your goals, making useful to-do lists, using valuable tools, and getting the results you want. Thanks to Julie, I've been using a planner and a time map for years now, and I'll never go back!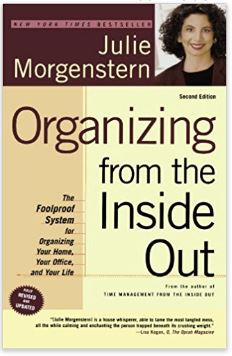 While we're talking about Julie Morgenstern, let me mention the organizing book that made me such a fan of hers. Like her later book, Time Management from the Inside Out, Organizing from the Inside Out examines the why of your issues with clutter and disorganization in a judgment-free and inspiring fashion.
Julie teaches you her four-step process for organizing anything. Then, she dedicates individual chapters to organizing everything and anything — bedrooms, bathrooms, garages, closets, purses, photos, mementos, and more. It's a resource I return to again and again.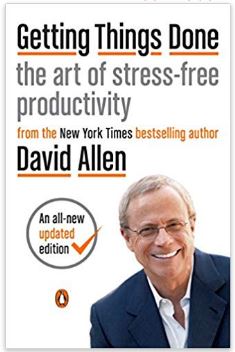 David Allen's Getting Things Done offers an immensely refreshing approach to productivity.
He focuses on getting all the stuff you need to do out of your brain. (After all, your brain is built to think . . . not retain the details of your calendar and to-do list!) And he walks you through the process of getting everything into a system that will ensure your success.
Thanks to him, our family now has a prioritized "family project list" with stuff we plan to tackle now, a month from now, and ten years from now. And — gasp! — it's actually getting done as a result!
This one's a must-read for anyone tired of unfinished projects and things that fall through the cracks.