Note: This page contains affiliate links, so I may receive a commission — at no additional cost to you — for purchases you make through these links. (Read my policy here.) However, every product and service I recommend is one I've vetted and/or used myself, so it's something I truly do recommend!

Everything you need to create, follow, and succeed with your budget is included in this comprehensive printable!
Use the detailed budget template to customize your family's budget quickly and accurately. Track expenses, set financial goals, stay on top of bill payment dates, keep tabs on progress toward your savings and debt payment goals, and more! This binder includes printable worksheets for all of it.
Take advantage of this done-for-you, all-in-one budgeting system to take control of your money and reach your financial goals!
Get your copy of My Budget Binder now!
Everything you need to create a comprehensive chore list, compute your family's "magic number," and get things done is included in this comprehensive printable!
Generate your master chore list. Categorize your chores by frequency. Compute your family's magic number to get all your chores done on time. And track your progress throughout the year! This binder includes printable worksheets for all of it.
Get the comprehensive, done-for-you system that lets you customize your family's ideal chore schedule.
Get your copy of The One-Year Family Chore Chart System now!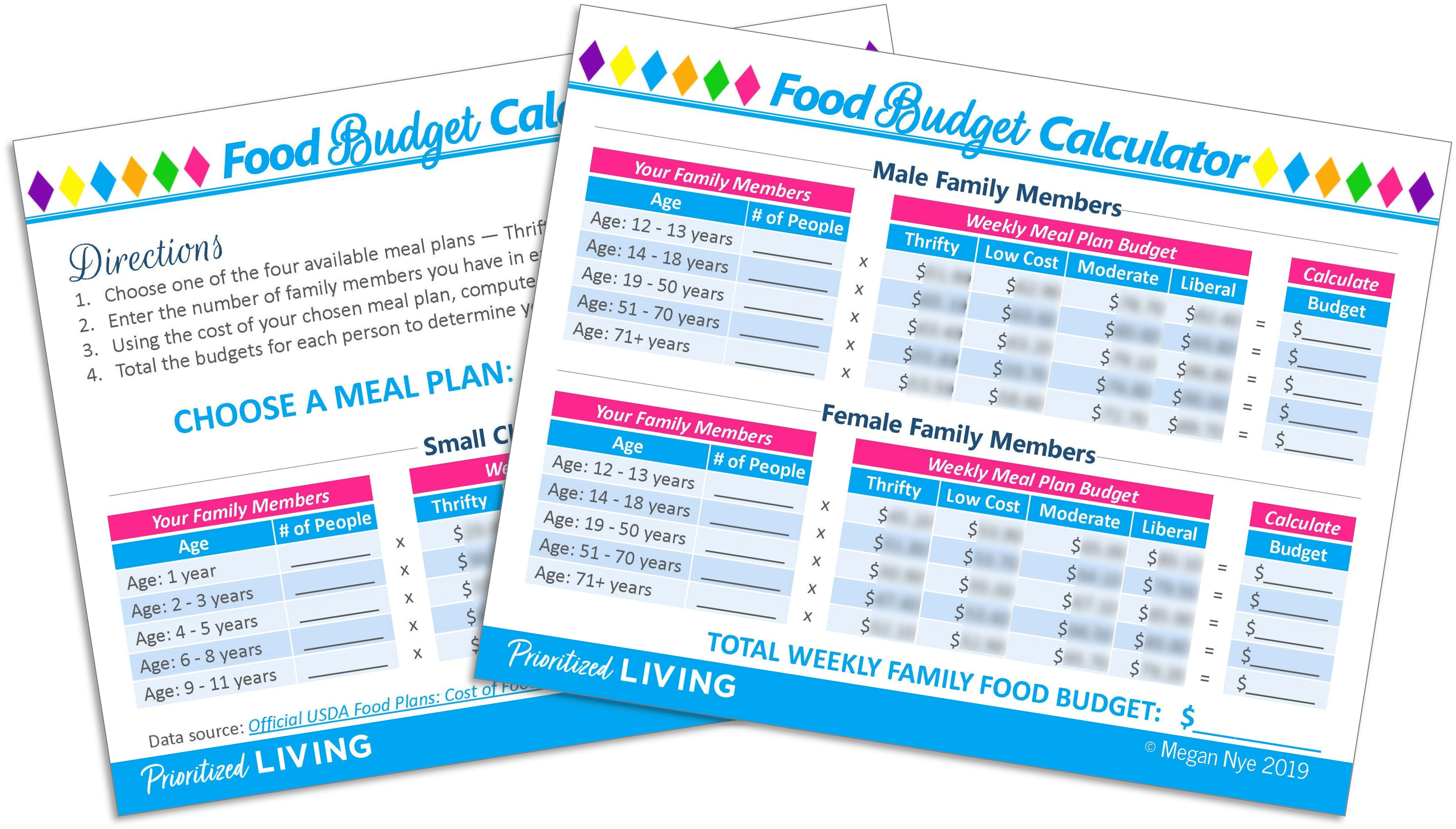 How much should your family really spend on groceries?
Backed by USDA data, this Food Budget Calculator lets you customize your grocery spending plan. Enter the ages and genders of each family member, and select the budget that meets your dietary and financial needs.
Grab your FREE Food Budget Calculator now!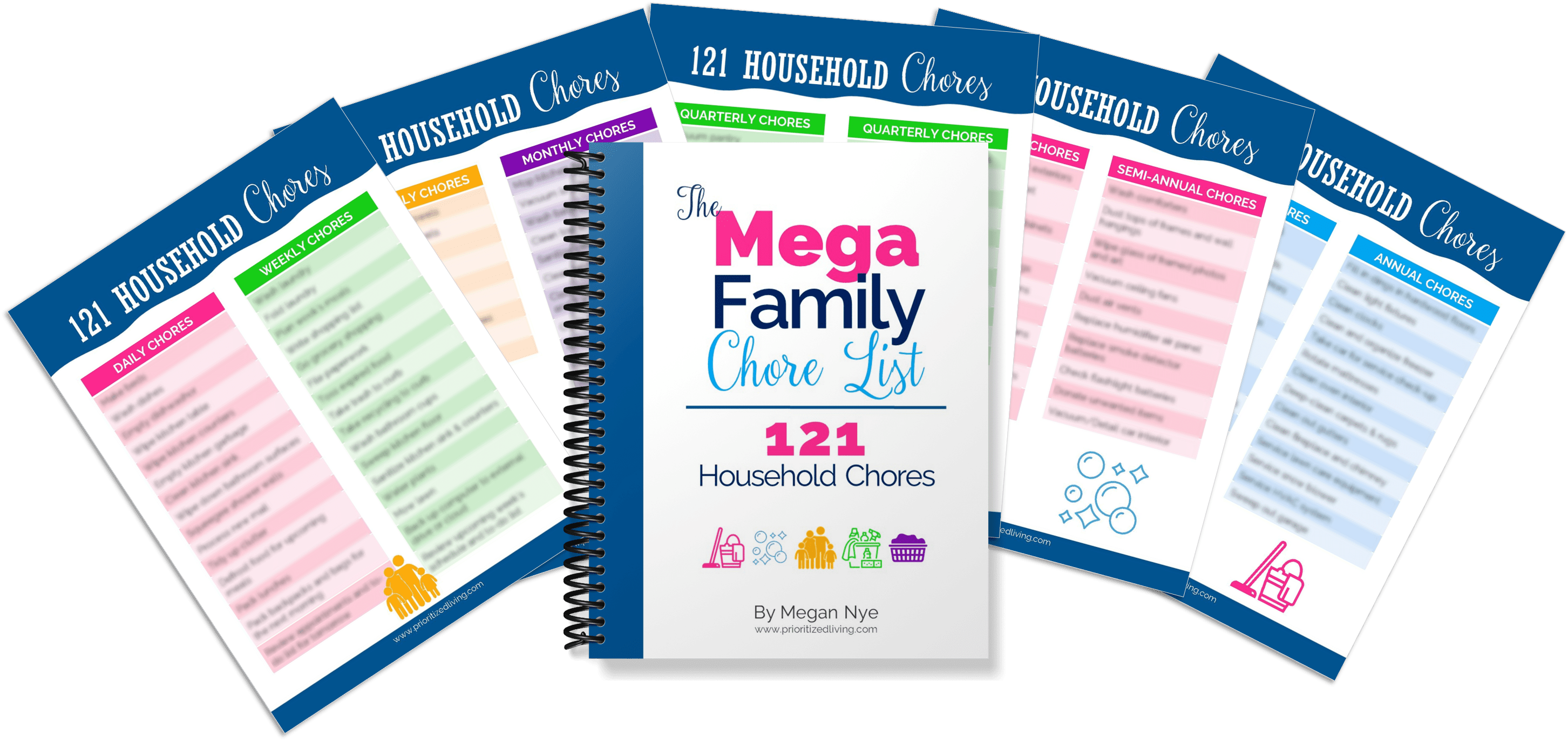 Do you feel as though you're forgetting something?
Never forget a chore again with this master chore list. Dishes, decluttering, inside, outside, even car maintenance — it's all here! With chores broken out by recommended frequency (daily, weekly, monthly, etc.), you'll be able to maintain a sparkling home!
Get your FREE Mega Family Chore List now!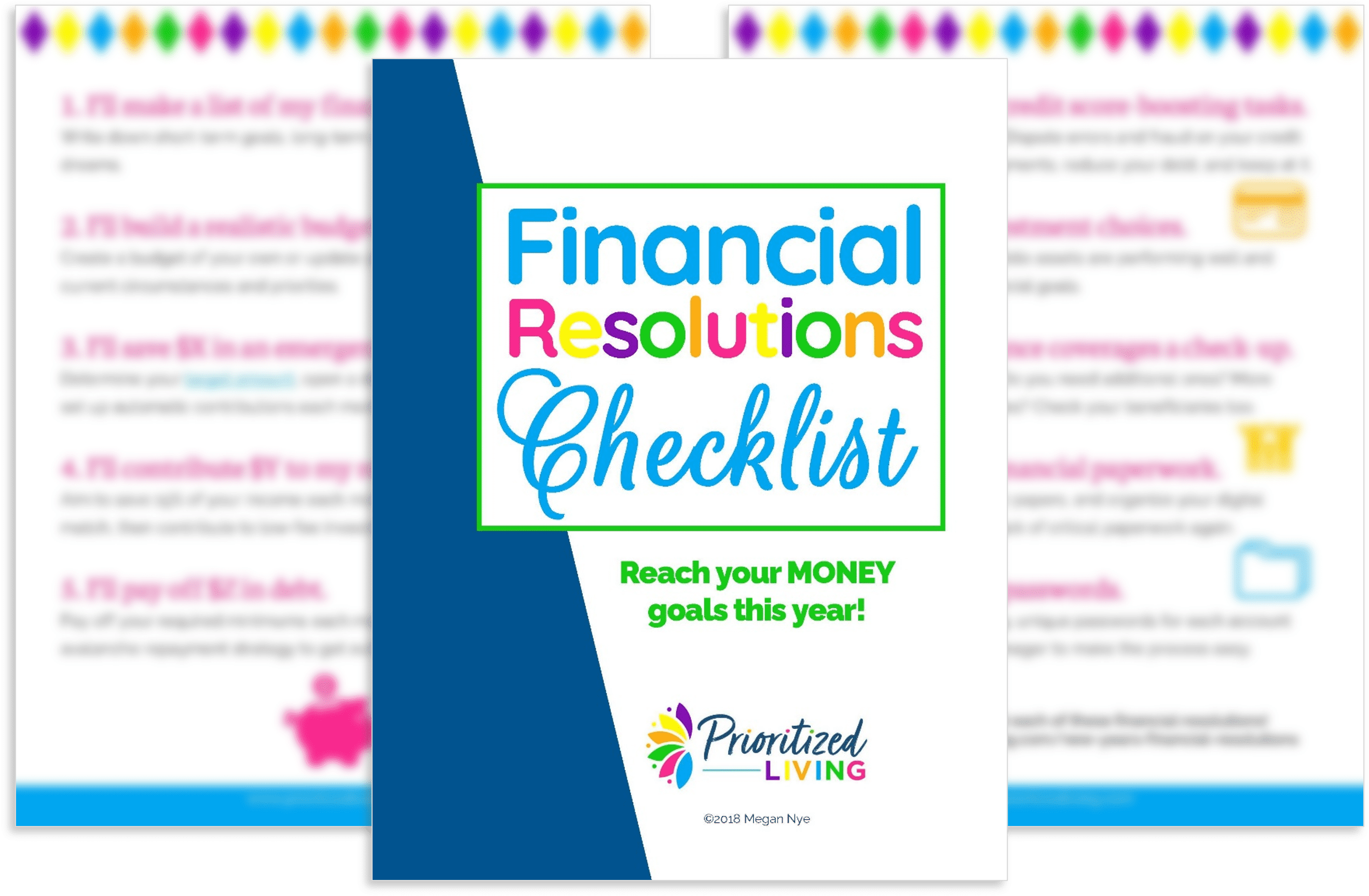 What if you could use this year to take 10 powerful steps toward a bright financial future?
The Financial Resolutions Checklist will guide you in nailing down your top financial priorities, cleaning up financial missteps, and setting up a system to maintain your money health.
Get your FREE Financial Resolutions Checklist now!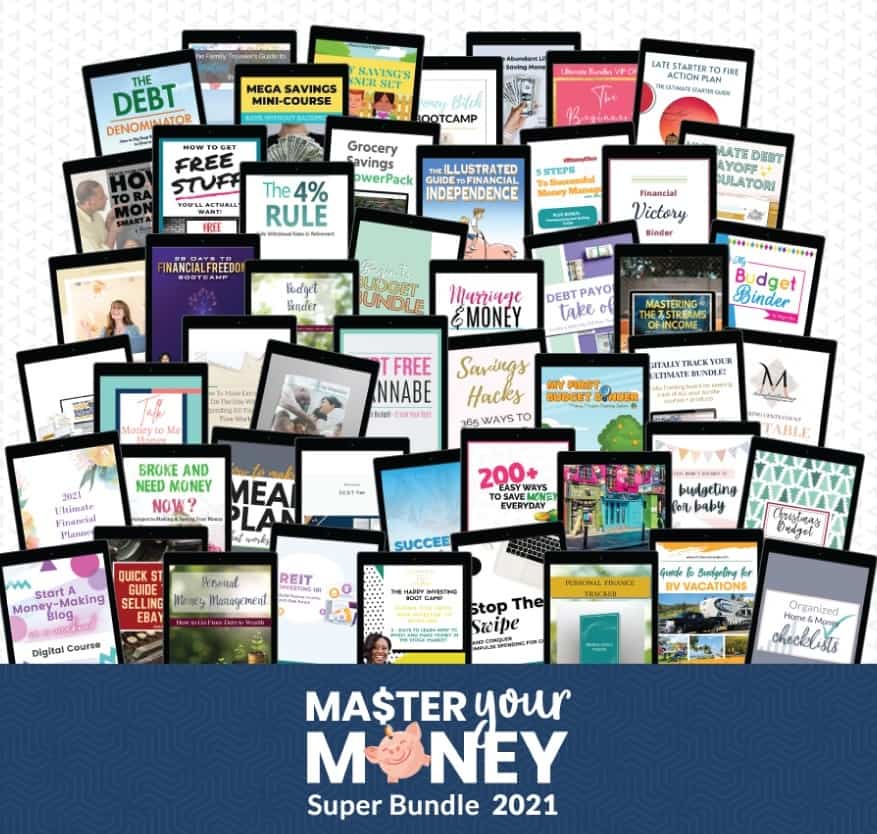 Want a treasure trove of money-saving resources? I'm talking eBooks, courses, printables, and apps galore! This super bundle is an incredible collection of financial tools and resources from top money experts and bloggers. And the whole bundle is insanely discounted.