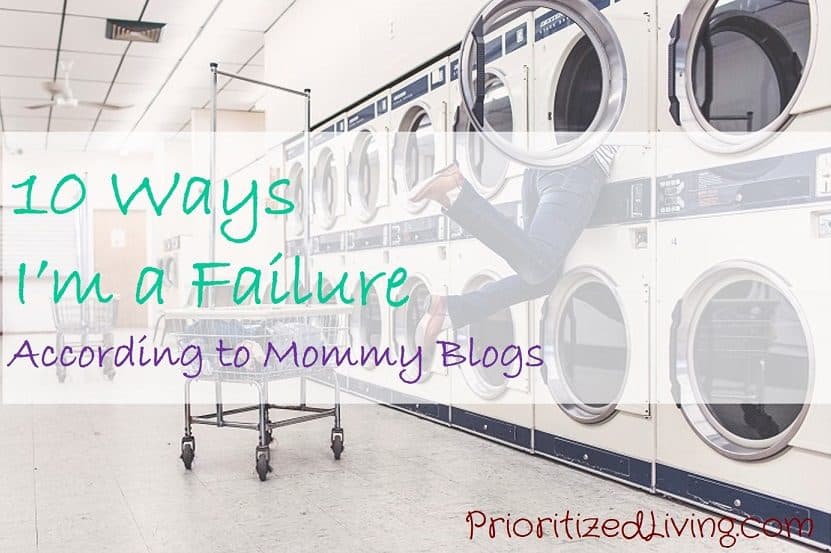 The mommy blogs are silently judging me.

I feel their condemnation every time I scan through pictures of the cool moms' color-coordinated lives, perpetually clean children, and hyper-organized homes.

There are some things that are just part of motherhood, according to these blogs, and no one bats an eye to question that. No more! I'm not ashamed to admit that I fail to meet these ten "basic" requirements for life as a mom . . .
Read the rest of my recently-published blog post on Parent Co!