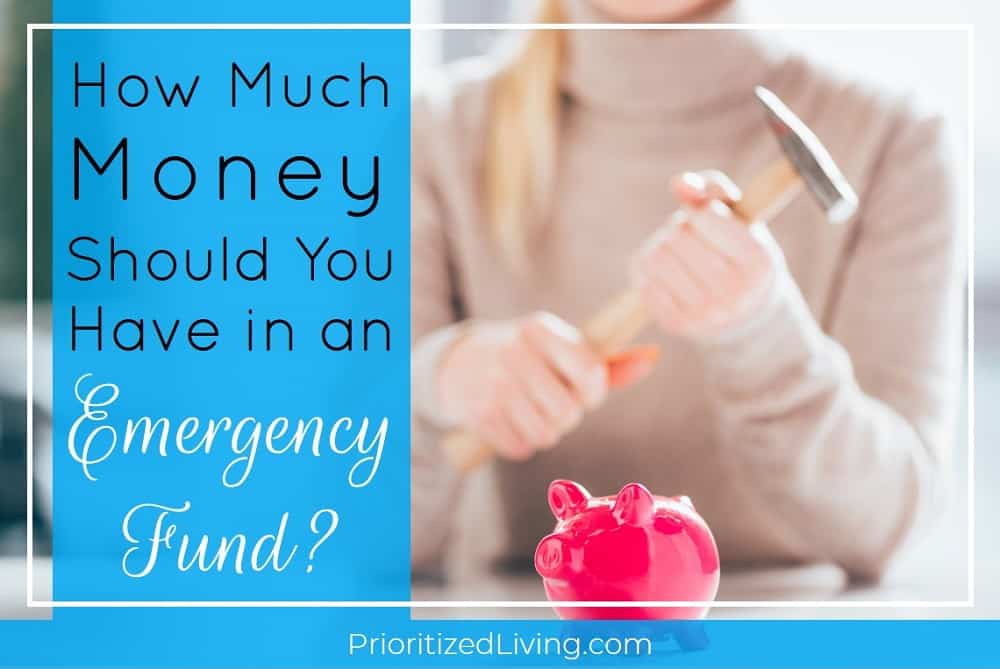 Here's a personal question: How healthy is your savings account looking these days?
Not so good? You're not alone: A recent survey from GOBankingRates found that 58% of American adults have less than $1000 in savings. And more than half of that groups has zero dollars saved.
Zero!!!
It's time to change that statistic and get serious about building an emergency fund.
But just how big should your emergency fund be? How do you know what number you should target in that all-important savings account?
Here's how you can answer that big question with confidence.