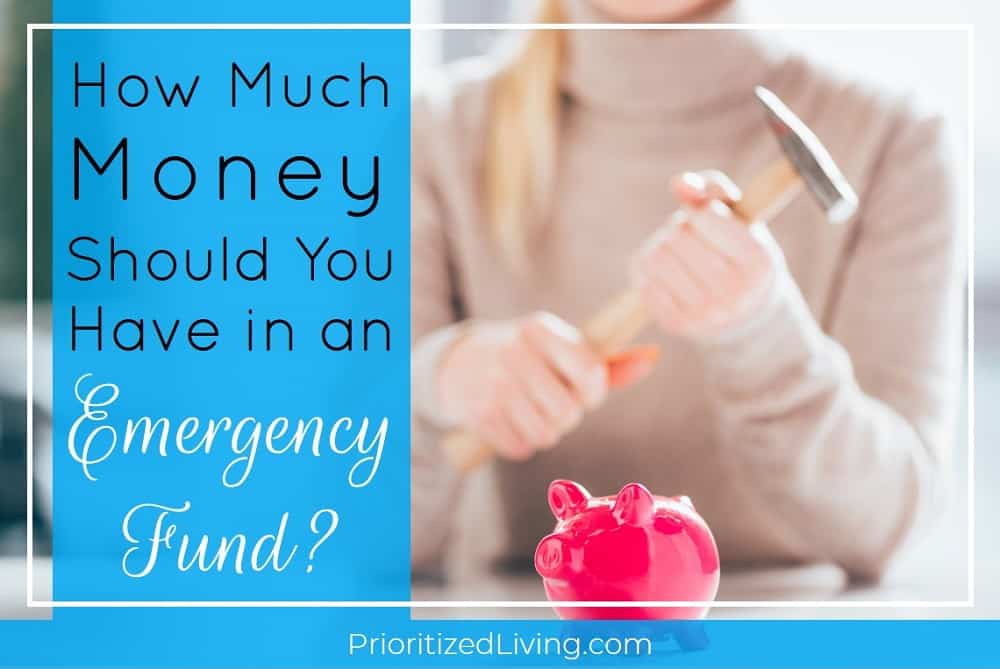 Here's a personal question: How healthy is your savings account looking these days?
Not so good? You're not alone: A recent survey from GOBankingRates found that 58% of American adults have less than $1000 in savings. And more than half of that groups has zero dollars saved.
Zero!!!
It's time to change that statistic and get serious about building an emergency fund.
But just how big should your emergency fund be? How do you know what number you should target in that all-important savings account?
Here's how you can answer that big question with confidence.
You do need an emergency fund.
First things first: An emergency fund is a necessity.
Consider just some of the things that can (and do) regularly go wrong in people's lives — a job loss, an unexpected home or car repair, a temporary disability, a pricey medical expense, and even a death in the family.
At some point, the unexpected will happen. And having emergency savings to turn to during that time can make all the difference.
Your emergency fund gives you the cash buffer you need to ride out a crisis — or at least buy yourself some time to put solutions in place. And, maybe even more importantly, it helps you focus on the actual problem at hand instead of worrying about and scrounging for money.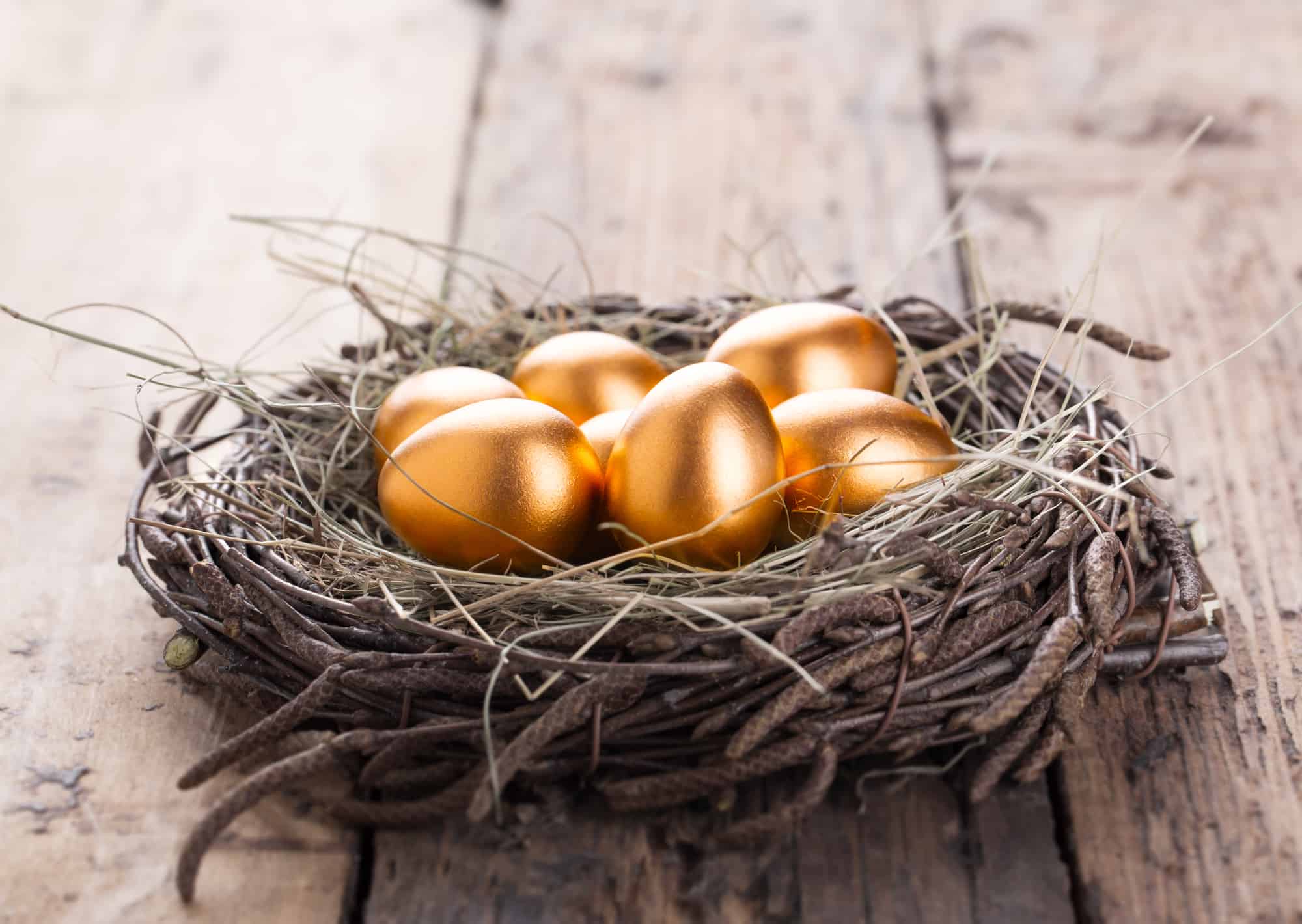 Are there alternatives to an emergency fund?
It's true: Some people don't see the need for an emergency fund.
In place of saving up, they suggest alternative courses of action when the going gets rough — moving in with your parents, taking out a loan, racking up debt on your credit card, or applying for government aid. And these ideas do have some merit . . . but only if you run out of other options.
Relying on the government, banks, or family should never be your primary backup plan.
Even selling your investments isn't such a hot idea.
Stocks fluctuate, and there's no guarantee that you'll get back what you put in. Or that you'll be able to liquidate your assets quickly enough to get the cash you need. And, in the end, you might wind up selling at a loss.
So what about that enticing pot of retirement money you've been saving up?
Hands off!!! A withdrawal or a loan from your IRA or 401(k) is never a good strategy! Not only are you screwing up your retirement plan by stealing from your future self's money stash, but you're also volunteering for exceedingly costly fees and tax penalties.
How much you need in an emergency fund
So how much money do you need an in an emergency fund? It sounds like a cop-out to say, "It depends," but it really does.
Your target amount depends on what financial obligations you have, how predictable your income is, and how much money you need to have shored up to feel safe. That said, there are a few rules to follow:
Rule #1: Three months is not enough.
Some experts recommend that you save for three months' worth of your family's expenses, but — in the scheme of things — three months is nothing!
If you suddenly lost your job today, could you replace your income in just three months? What if you had a major medical expense? Would three months cover it?
Ignore the so-called "experts" who recommend that you save only a few thousand dollars before spending on the fun stuff.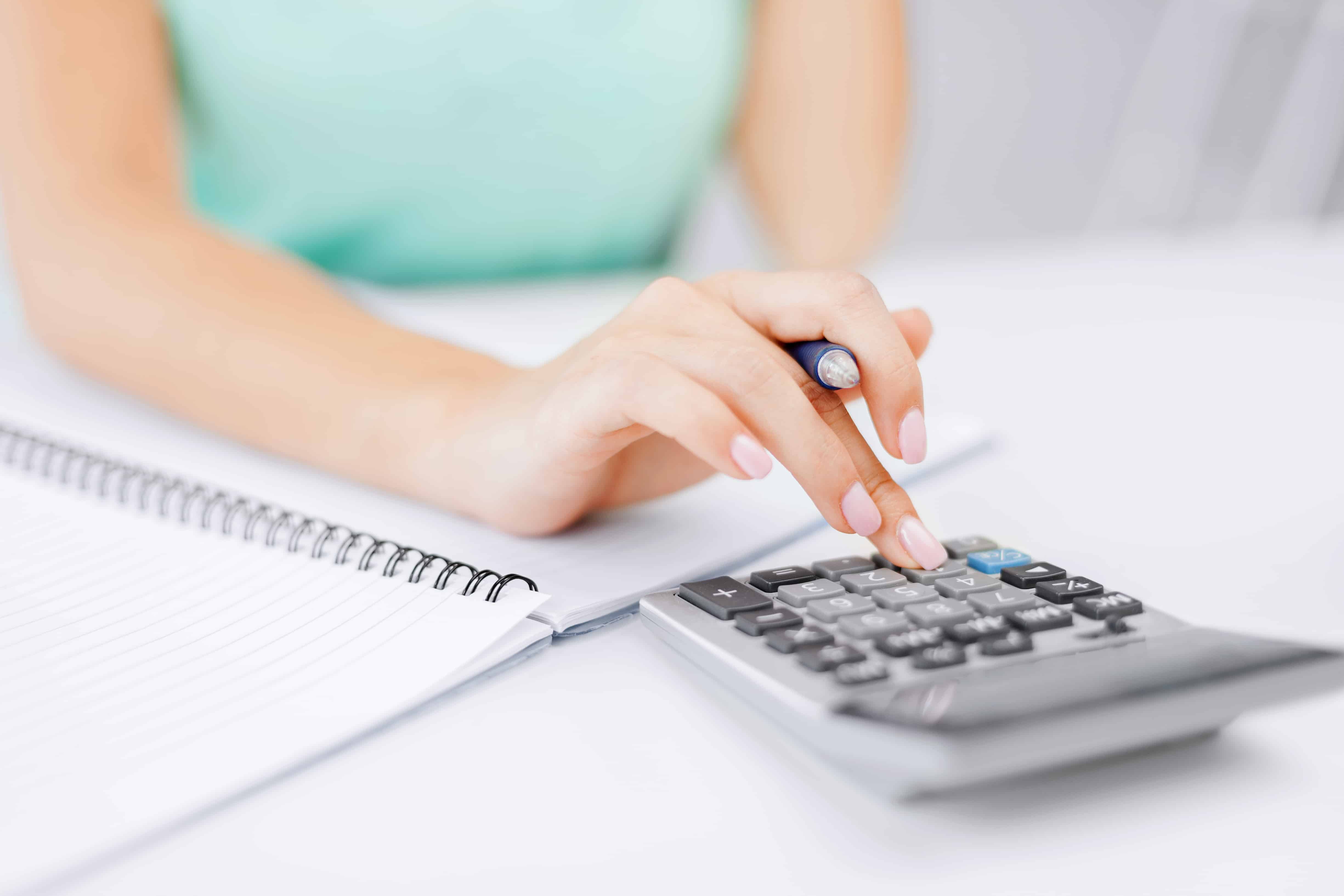 Rule #2: Your expenses now are not your expenses in an emergency.
Think about it: If you lost your job and were worried about money, would you seriously go on a vacation? Eat out every weekend? Even continue investing or prepaying your mortgage?
I doubt it.
In fact, you might even take it a step further — cancel your cable subscription, start clipping coupons, and put a moratorium on gift-giving. During a crisis, your fixed expenses like mortgage payments and childcare costs would stay the same, but your discretionary spending would decidedly not.
So it pays to ask yourself what your expenses would really be during an emergency.
To do that, take a good look at your budget as it currently stands. Make a copy and start crossing off the expenses you'd definitely eliminate during a crisis. And adjust numbers as needed for those costs that you'd be able to reduce. Add it up to get a decent estimate for your monthly expenses during an actual emergency.
So, for instance, let's say you regularly average $6000 a month in living expenses. After reviewing your numbers, your emergency costs might total just $5500 a month or even less.
Rule #3: Take a good look at your income.
One important area to examine is just how stable your income really is. After all, the more likely you are to lose some or all of your income, the more you'll need saved up in your emergency fund.
For instance, some income streams are a sure thing — bond payouts, Social Security, guaranteed fees in a contract. Your job usually isn't all that secure, since most people have at-will employment, meaning your employer can fire you at any time. But you still may have some assurances there — like a guaranteed amount of severance, for instance.
Also, consider how much income you'll actually need to replace. If you're disabled, for instance, and have the right insurance coverage, you may still receive a large percentage of your regular paycheck. Even if you lose your job, you may be able to live mostly (or entirely) on your spouse's take-home pay.
Examine your own family's income and insurance policies to gauge how much income replacement you'd really need in an emergency.
Rule #4: You're the one who needs to feel secure with your savings.
Sticking with a guideline — six months of expenses saved, nine months, etc. — isn't enough if you're still scared of running out of cash.
You know, I've heard Suze Orman advocate time and time again for a twelve-month emergency fund. Most experts suggest three, six, or nine months, so Suze's a total outlier on this one.
But I love her recommendation. Because that amount in savings makes me feel secure. So that's our family's emergency fund savings account goal — at least for the time being.
And your family? You'll need to decide for yourself how much money you truly need and how much you require to give you that priceless feeling of security.
So what's your emergency fund savings goal? Let me know in the comments!