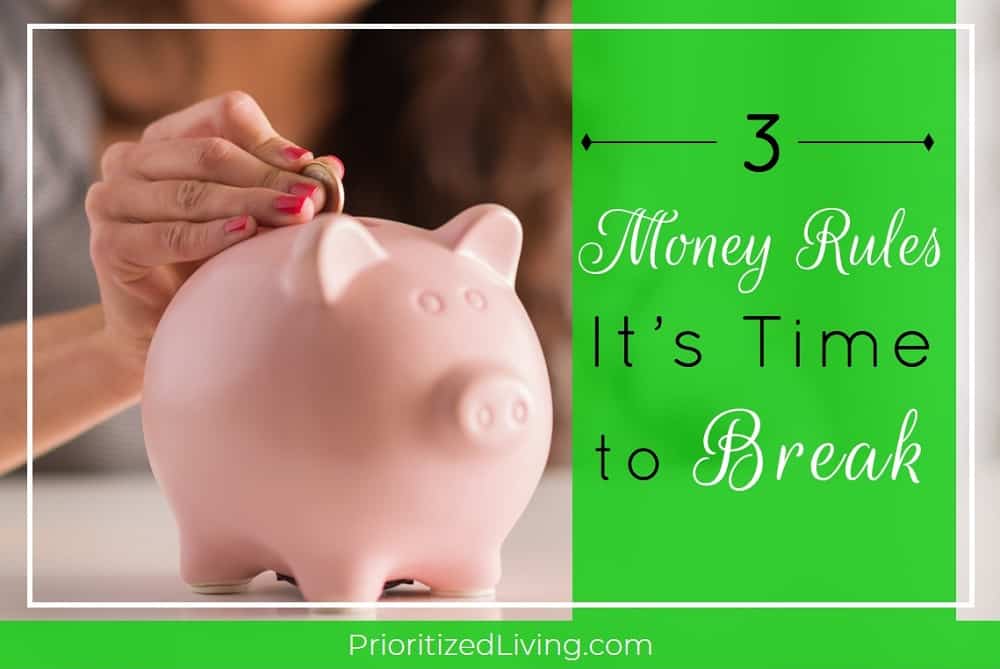 Where did you get your financial education?
Was it from your parents? Your grandparents? Your teachers?
Sometimes, advice that used to be good — or even just well-meaning — no longer applies to modern times. And that's true for money-related advice as well.
In fact, here are 3 money rules that you may not have questioned in the past . . . but it's time to break them now!
1. Value cash over credit.
Credit can get a seriously bad rap.
When you look at the amount of debt that the average American faces, it's easy to think that we'd all be better off cutting up our cards. But, for most people, self-control truly isn't a problem.
In fact, credit cards are nearly a necessity in today's retail market. Looking to reserve a hotel room, buy a plane ticket, or make an online purchase? Good luck without the plastic.
Plus, credit cards offer you incredible benefits like purchase protection, trackable spending, and — of course — cash back!
2. Save for your kids' college educations.
Here's a controversial topic. Has it ever occurred to you not to save for your kids' college educations?
For many people, saving for college is a luxury they simply can't afford. College can be funded by loans, covered by your kid, supported by scholarships, made cheaper by choosing an affordable institution, or delayed.
But your retirement and later-life medical costs? There are no scholarships for your 70s. No loans to support nursing home care. And no delaying what's sometimes inevitable.
So it's essential first that you plan for your own future by . . .
Saving adequately for retirement.
Building an emergency fund.
Paying down debt.
Protecting your family with life insurance.
Covering future medical expenses with long-term care insurance.
Ensuring that your family's current and future needs — not nice-to-have's — are taken care of.
Then you can consider saving for your kids' college educations. Of course, before you do that, you should get smart about reducing or eliminating those college costs. In fact — even if you can afford it — you may want to consider not covering your kid's college costs at all!
3. Work loyally at one company for decades.
Did your mom, dad, or grandparent work for decades at one job? He or she stayed at that company from 25 to 65 and retired with a gold watch and a fond farewell for 40 years of dedicated service?
Now, times are changing.
Pensions — which were commonplace back in the day — are quickly dying out in favor of retirement savings that don't require a long-term commitment to a company. Most of us have to fund our retirements individually through traditional or Roth IRAs.
And, if you're lucky, your employer offers you a financial benefit for participating in a 401(k) or 403(b). Even then, you're generally vested — meaning you can pick up all your money and go — after just 3 or 5 years as an employee.
Plus, changing jobs can be a great way to bump up your income, negotiate some work-life balance perks, adapt to changes in your location or lifestyle, escape a negative shift in company culture, or switch up the direction of your career.
So, if you think that the money rules of the 20th century are written in stone, think again! It's time to re-examine the assumptions you've been making about your finances.
Stop and take a good look at your financial situation and life circumstances. Maybe it's time for you to break these money rules!
Have you been following these money rules? Are they still working for your family, or is it time to reconsider?