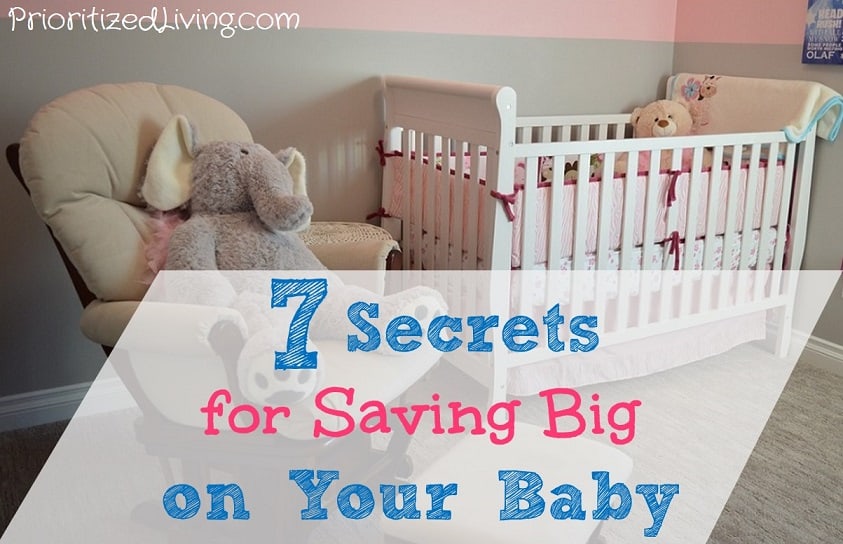 Note: This post contains affiliate links. Read my policy here.
If you're like most new parents, your first two emotions after a positive pregnancy test are excitement and paralyzing fear. You're having a baby . . . but you have no idea what you're doing! You've got just nine months to figure out not only how to keep your kid alive but also what gear you need to make that happen.
Before you find yourself in a frenzy buying everything at Babies"R"Us, check out these 7 tips for saving big bucks on your baby.
Soak up advice.
Start with friends and family. Keep in mind that, while older relatives may have a wealth of parenting advice, some of their tips could be out of date. Drop-side cribs, infant walkers, and baby bumpers were in vogue not too long ago but are now considered dangerous.
Take other new parents – some with at least several months of experience – out for coffee and pick their brains. Find out what these experts can't live without and what stuff is enticingly shiny but ultimately useless.
Add some baby product reviews to your pile of nightmare-inducing pregnancy books. Consumer Reports and Amazon both contain a wealth of information on product usability, durability, and safety. Invest in a copy of Baby Bargains, which contains priceless information on product recommendations, lists of essentials, and tips for what to avoid.
Read the rest of my recently published blog post on Dealspotr!