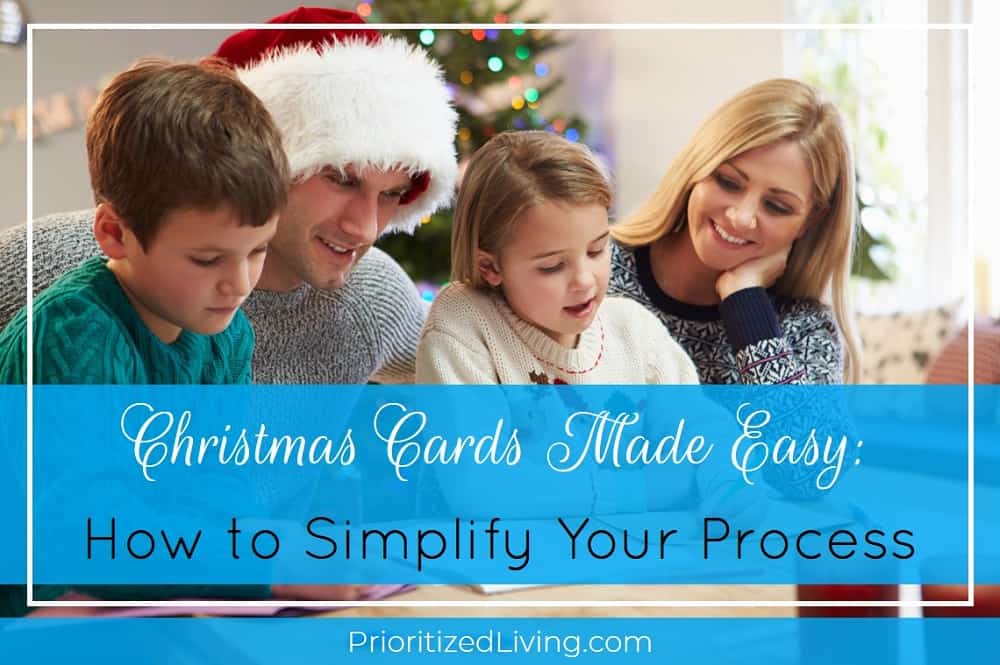 The holiday season is upon us again! I love heading out to my mailbox this time of year to find happy Christmas wishes from family and friends.
But sending out those cards? That's not quite as fun. You wind up tracking down missing addresses, fumbling through drawers for extra stamps, and nursing papercuts.
But what if you could get all of your holiday cards out without the hassle? Here's how . . .
Get your cards early.
Waiting until the last minute to get your cards will limit your options and guarantee that you'll pay a premium for the convenience. So purchase your cards as soon as possible.
If you're going with pre-printed photo cards, look for coupons and special deals early in the season. Black Friday and Cyber Monday offer great savings, but you can find some sweet coupons and offers throughout early December.
If you opt for traditional cards, the very best time to buy is during the week after Christmas. My husband and I actually have a little custom of heading to our local drug store the day after Christmas and stocking up for the following year. You can find holiday decorations, wrapping paper, cards, holiday-themed candy, and more at up to 90% off.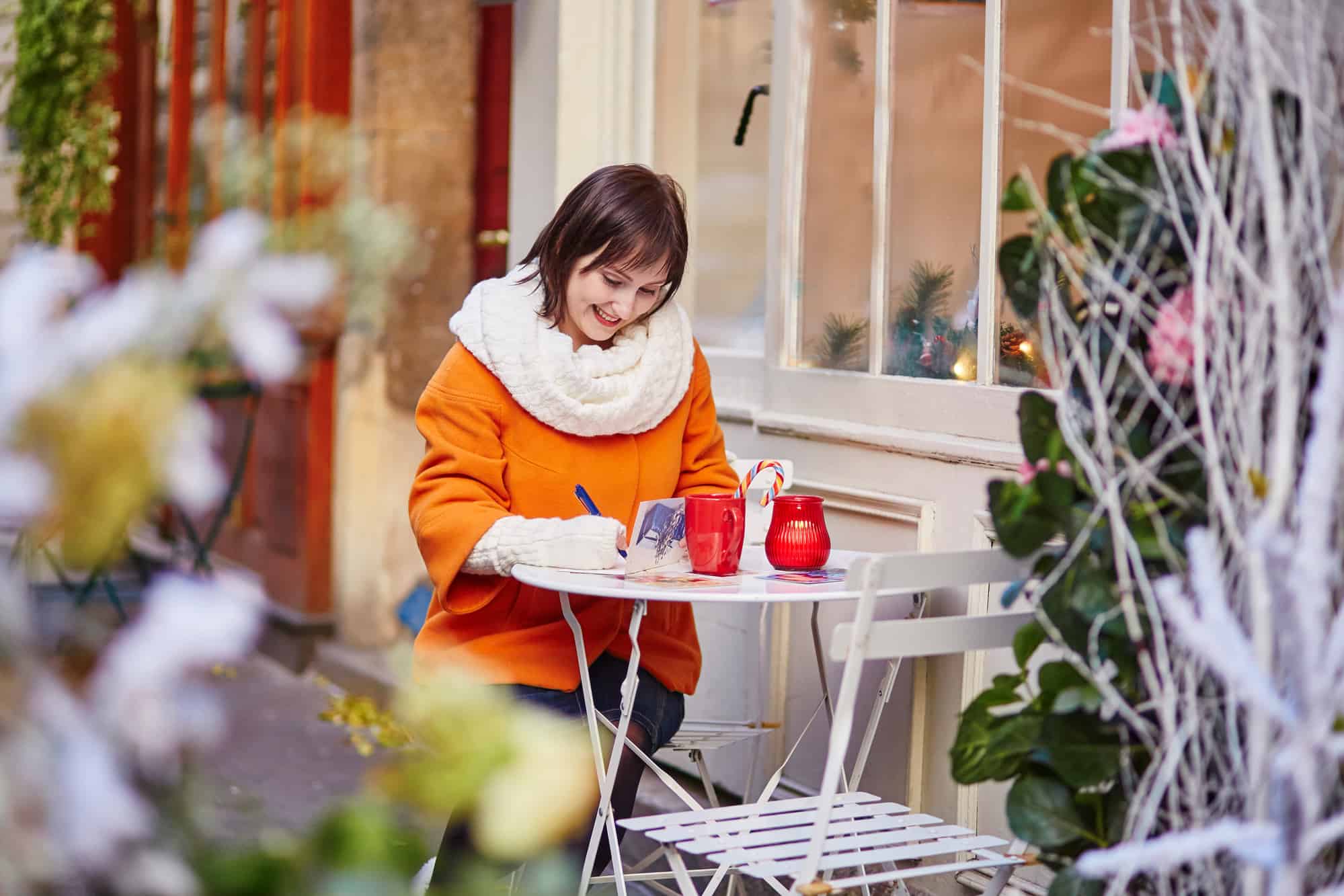 Update your address book.
It's soo irritating to sit down to address your cards only to realize that your address list is out of date or incomplete.
So do the legwork in advance and skip the last-minute rush. Review your records. Make sure everyone you need on your list is there, and double-check new addresses.
Skip the post office.
Sending out a stack of Christmas cards usually takes a stack of stamps. And, if you're like most people, you don't actually have a stack of stamps. Or you may want holiday-themed stamps, and you probably don't have those parked in a drawer.
So you can brave the cold, schlep to the post office, stand in line, and pick up those stamps.
Or you can order your holiday stamps — or any stamps you want! — from the USPS website. Note that you're likely to pay a small shipping fee for the convenience, so it pays to buy enough Forever stamps to last you a while!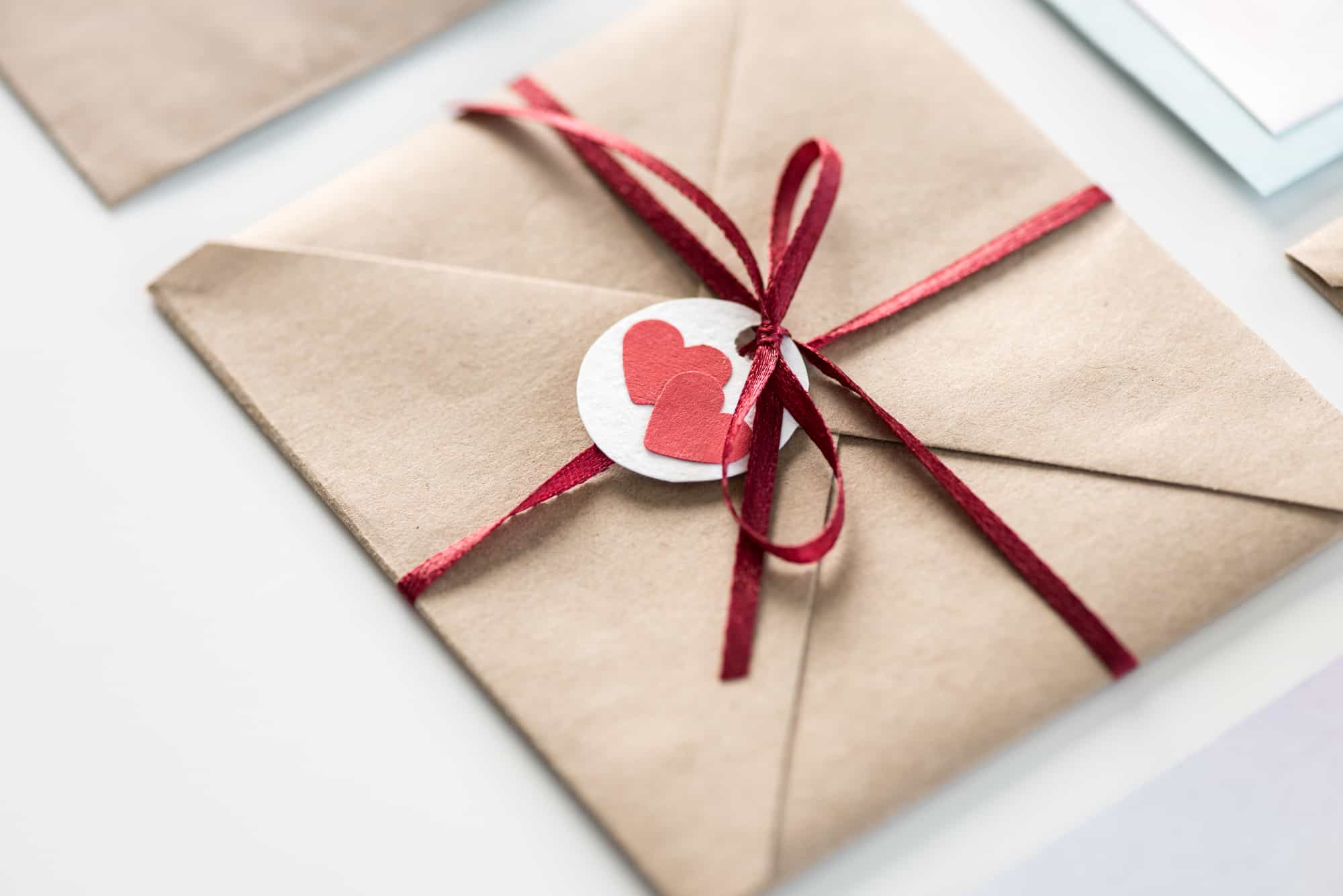 Never write another address.
Hand-writing addresses is the most time-consuming and annoying part of sending holiday cards. So skip it!
Instead, make a customized sheet of address stickers that you can print yourself and stick directly on to your envelopes.
Start by making a bunch of return address labels. Get creative by including some Christmas clip art, choosing a jolly font, or spicing up your text color.
Then craft some recipient address labels. If you're familiar with how to set up a mail merge in Microsoft Word, use that feature to speed up the process.
Then just print and stick!
Set up a card assembly line.
You're ready! Gather all of your supplies:
Stack of Christmas cards
Envelopes
Sheets of stamps
Pen or felt-tip markers for writing personal notes
Family photos, newsletters, or other enclosures
Wet cloth for sealing envelopes
Get the family in on the action to speed up your process. Sign cards, stuff envelopes, seal them up, slap on labels and stamps, and mail.
How do you simplify the process of sending out your holiday cards?