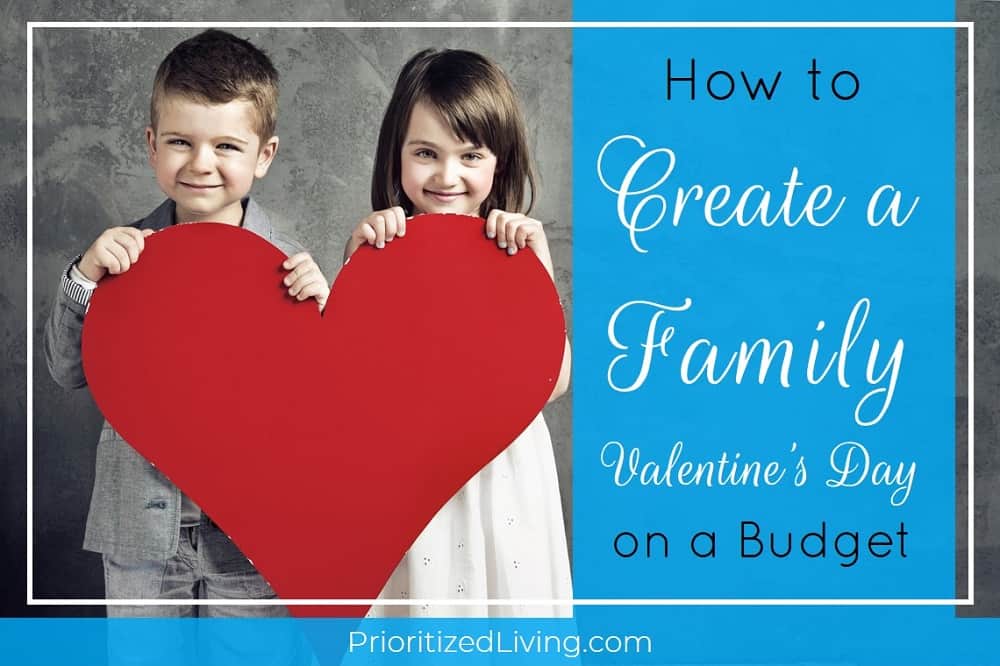 Unlike most people, my husband and I never really celebrated Valentine's Day as a couples' holiday. We actually started dating within a few days of the holiday, so we reserved our celebration of love for that day instead. (The restaurants were certainly less crowded after the fact!)
However, we've found that Valentine's Day is a perfect day to celebrate our love as a family!
And you don't have to get the whole gang dolled up to overpay at a crowded restaurant. In fact, you can start your own Valentine's Day family traditions for next to nothing. Here's how.
Start with a special breakfast.
Valentine's Day breakfast doesn't have to be elaborate. And it doesn't have to require your getting up at the crack of dawn either.
If you add just one thing to make it special, your kids will love it. Make heart-shaped pancakes, dye the milk red (surprise!), or put a chocolate candy in everyone's cereal bowl.
Keep it going all day long.
This year — and most years — Valentine's Day falls on a weekday. But your love can pop up all day long.
Tuck a love note into your kids' lunchboxes. Leave a voicemail on your husband's office phone for when he arrives at work. Little surprises make the day extra special.
Make your cards.
If you're crafty — or you want your kids to have some fun — you can each make handmade cards for each other. Keep the kids even busier by having them create special greetings for grandparents, cousins, and friends.
If you're short on time or creatively challenged, you can whip up greeting cards directly on your computer. It's easy to create and print professional-looking greeting cards right at home.
Rethink the gifts.
Some people spend hundreds or even thousands of dollars on Valentine's Day gifts! If you skip out on that tradition, it'll save you a ton of cash.
Even better, go for low-cost or no-cost gifts. Give everyone a dollar per person to spend on a dollar store gift. Or gift everyone one small item — a balloon, book, or small photo frame, for instance.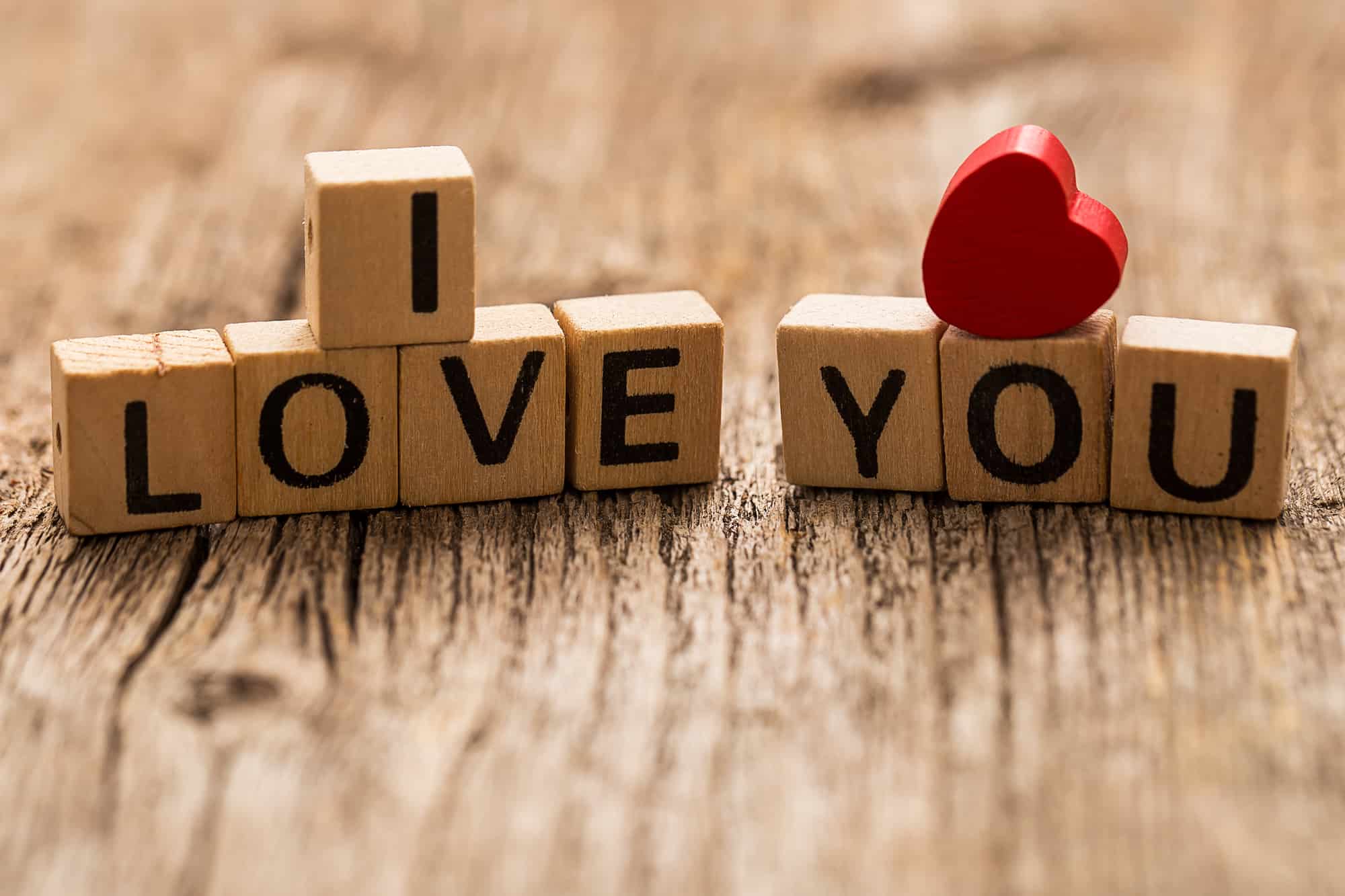 Decorate on the cheap.
You can create a festive environment without pillaging your party store.
Check out the dollar store for low-budget but cute décor. Have the kids cut out construction paper hearts to tape to the windows — or even a big chain of hearts to string up on the wall. Head over to Pinterest to track down tons of easy, inexpensive Valentine's Day crafts that can spruce up your space.
Check out local events.
In my little town, we have some great Valentine's Day activities nearby that cost nothing or next-to-nothing!
See if your area offers holiday specials for families at the movie theater, the ice rink, or the museum. Look for craft events or even chocolate festivals!
Plan a special dinner.
When I was a kid, we always looked forward to eating our Valentine's Day heart-shaped homemade pizza with a small collection of chocolates on the side.
Get creative planning your own magical but budget-friendly event. It's easy to whip up a special meal without going out. Make it extra fun with candles, some background music, and a special appetizer or dessert.
Make cookies together.
Baking with kids is such a good wintertime activity. You can always whip up a favorite family cookie recipe to enjoy together.
Or get in the spirit of the holiday, by cutting out some heart-shaped sugar cookies. Then decorate with colored sugar, drizzled chocolate, or your own icing designs.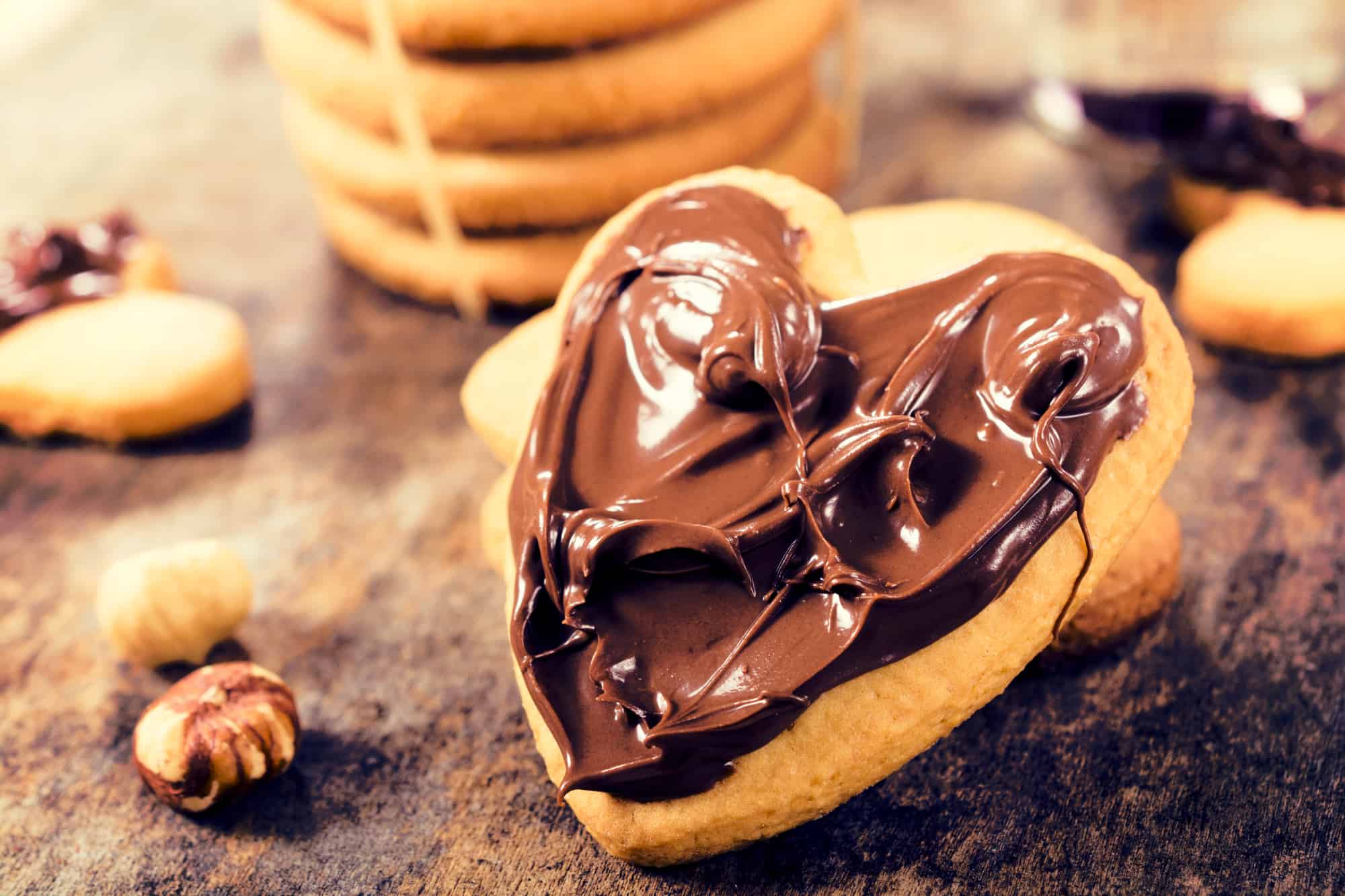 Make your own chocolate candies.
While we're talking food, we can't forget about chocolate on this chocolate lover's holiday!
For a little bit of cash, pick up a chocolate-making kit and some melting chocolate from your local craft store. The kit will walk you through the process of melting the chocolate, pouring it into the provided molds, and chilling them. Young kids can place popsicle sticks into each chocolate before it hardens.
Then just pop them out and enjoy! In addition to being a fun activity and a tasty treat for your family, these make great gifts for friends and loved ones.
Plan some after-dinner fun.
Don't get to go dancing too often? Crank up the music and dance with the whole family!
Or snuggle together for family movie night. You can pull from your existing library or find some family-friendly flicks at your library.
Share your love.
While you're all feeling mushy, share one thing you love about each person! Go around the room and say what you admire, how that person makes you feel, or what wonderful experience together you remember.
Enjoy your memories.
For my son's 3rd birthday, we recently sat down and flipped through some of our favorite pictures and family videos from the past three years.
The same activity is perfect for Valentine's Day! Remember the great times you've had as a family, and laugh at your mis-adventures over the years!
What's your family's wallet-friendly tradition for celebrating Valentine's Day?