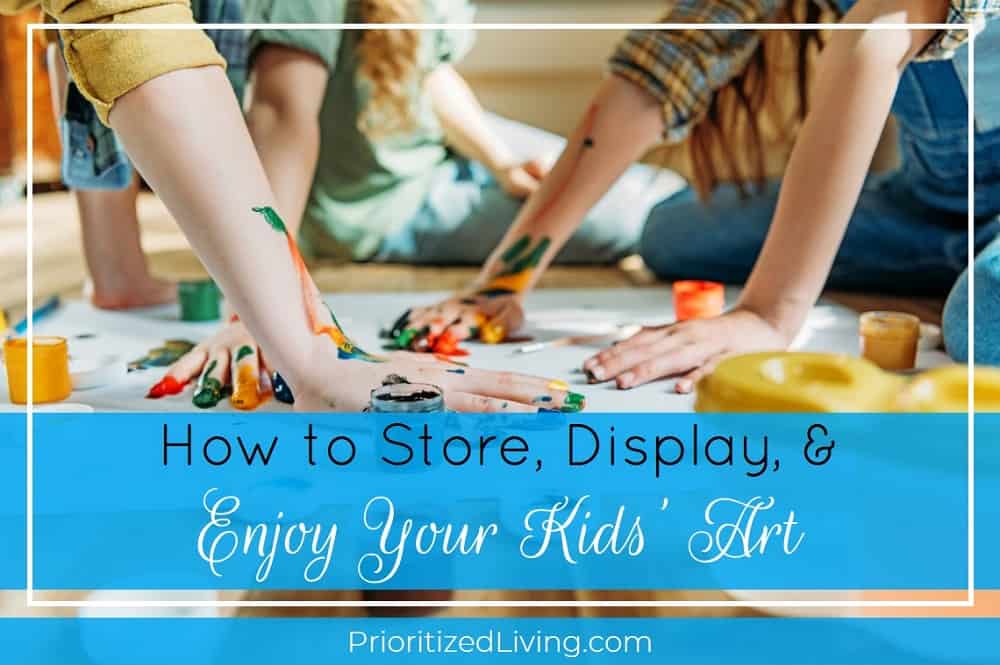 Note: This post contains affiliate links. Read my policy here.
Is your home slowly transforming into a kiddie art museum?
I know mine is.
My son's day care teachers entertain him with a steady stream of cute, Pinterest-worthy art projects. He happily brings home crayon scribbles, clay molds, flung-paint abstract art, glitter-covered drawings (aah!), and animal drawings built around his footprint . . . which answers the question of why his heel was ever-so-slightly-tinted blue recently.
If your kids are anything like mine, they mass produce kiddie art. They draw pictures at home, finger paint at school, create mosaics in art class . . . you name it. You want your kids to get creative and make art. But what do you do with the thousands of masterpieces your little artists crank out day after day?
Here are some fantastic ways to display, consolidate, store, organize, and enjoy your kids' artistic creations.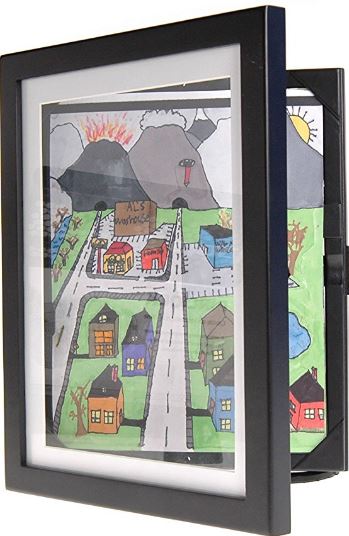 Frame it.
Hold up! Framing only sounds like a huge pain. But some incredibly brilliant person made framing kiddie art ridiculously easy.
Check out these ingenious child artwork frames, which make it super easy for you to swap out art pieces. We adore these frames and have three prominently displayed in our family room.
Unlike a traditional picture frame, you don't have to remove the artwork frame from the wall, dismantle it, change pictures, reassemble the cursed thing, and rehang it. You simply open the frame like a door and place your new display piece inside. Then close it up, and you're done!
There's no messing with magnets, putty, tape, string, or residue-leaving adhesives.
Best of all, these frames give your child's art the pizzazz it deserves. So go ahead and create your own mini gallery!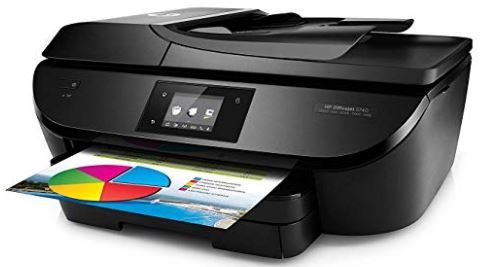 Scan it.
My scanner is magical.
It transforms bulky, glittery, melty art projects into digital files that occupy zero physical space.
Even if the majority of my son's scribbles eventually wind up in the recycling bin, I can immortalize them by scanning them to my computer.
If you too want to hold on to every piece of artwork without actually being buried in it, invest in a quality scanner that delivers crisp images and allows you to scan a stack of papers with the press of a single button.
Repurpose it.
Your kid's construction paper creation doesn't have to be imprisoned in just that format.
For a truly special piece, upload a digital copy of your child's masterpiece to Shutterfly and give it new life.
Convert it into a glossy print. Transfer it to a beautiful canvas. Create a mug or tote bag for the grandparents.
Grab a selection of your child's best work this year and create next year's calendar, illustrated by him or her! You can even create special stationery for your child using his very own masterpieces.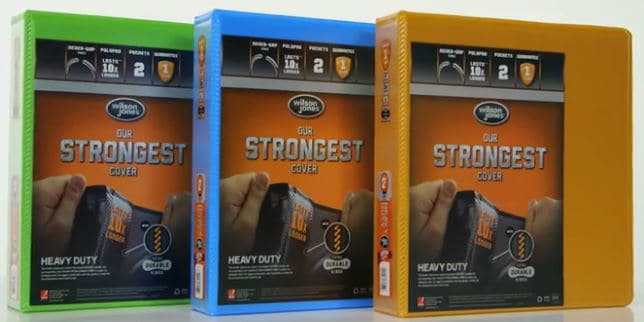 Corral it.
Like photos, kid art can be displayed beautifully in books. Flip through pages of unique creations and see how your child has changed, explored, and grown.
An easy, inexpensive, and durable way to corral your kid's artwork into an enjoyable book is to grab a sturdy three-ring binder and some clear sheet protectors. Stock your binder with the sheet protectors. Then, simply slip each artistic masterpiece into one of the protective plastic sleeves.
You can organize the artwork by creating a binder for each kid or each year.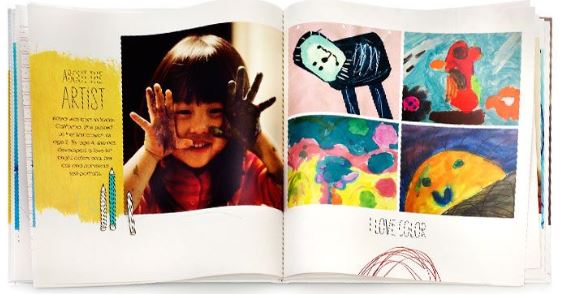 Publish it.
If you want to take your artwork book creation to the next level, transform digital copies of your child's artwork into professional-looking printed books.
Shutterfly again is an easy-to-use site to create beautiful photo books. Create from scratch or use professionally designed templates to whip up an album. Plus, Shutterfly is forever issuing serious savings with coupon codes and free E-mail alerts, so you can usually find a promo code to create a free photo book.
Having a published book of your kid's art is an incredible way to display and store many masterpieces in a teeny tiny space.
What are your favorite ways to show off and organize your kids' artwork?
Updated after original publication in October 2016