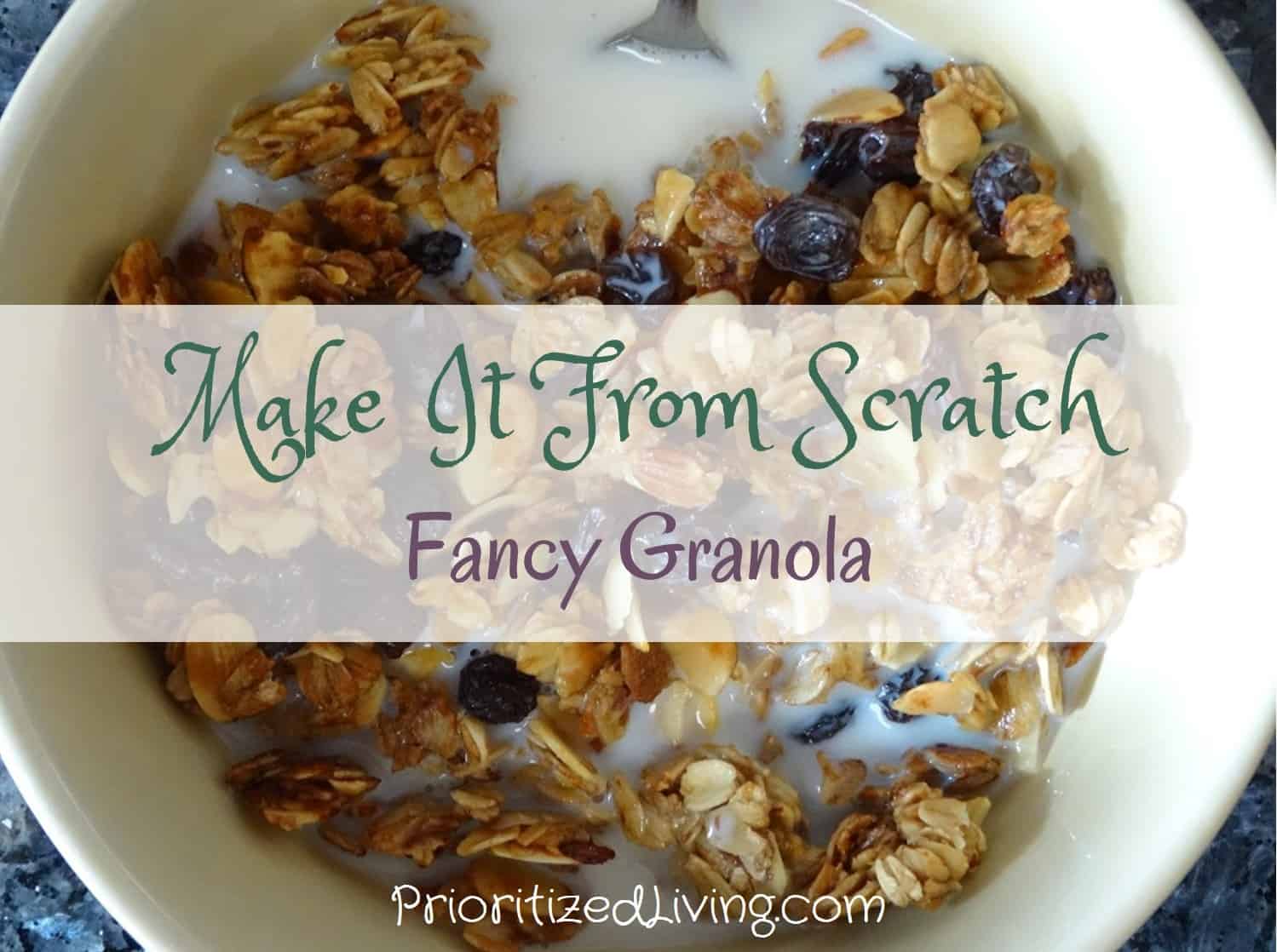 Note: This post contains affiliate links. Read my policy here.
Granola makes for a delicious breakfast, a great snack, and an excellent and crunchy topping to yogurt. However, it is seriously pricey to buy (and sometimes the store-bought stuff is still tragically dry and crumbly). Making your own fresh, amazing granola is easier than you think and insanely inexpensive. Here's the cost breakdown:
Cost comparison of granola:
Store price: $0.19/oz. for the generic stuff up to $0.55/oz. for the premium stuff
Price of homemade: $0.11/oz.
Savings: 41% – 80%
Making homemade granola can often be a pain, as most recipes require you to stir the granola while baking to prevent burning. The folks at America's Test Kitchen however came up with a no-stir, super-simple recipe that I saw while watching Season 14 of their show a few years ago. Plus, it's delicious.
Here's the recipe, along with some tools I highly recommend to simplify the job.
Recommended Tools
Ingredients
1/3 cup maple syrup (or pancake syrup if you also hate maple flavor!)
1/3 cup light brown sugar
1/2 cup vegetable oil
4 tsp. vanilla extract
1/2 tsp. salt
5 cups old-fashioned oats (not steel-cut, instant, or quick oats)
2 cups chopped/sliced almonds or nut of your choice
2 cups whole raisins or chopped, dried fruit of your choice
The Process
Whisk together the syrup, sugar, oil, vanilla, and salt.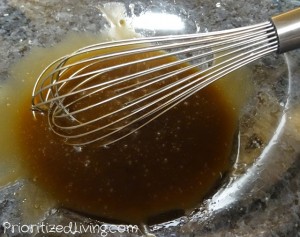 Use a spatula to stir in oats until evenly coated. Add nuts and mix to coat.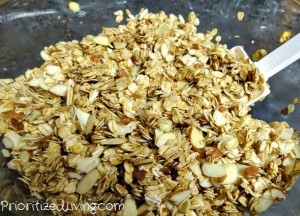 Line a baking sheet with parchment paper. Dump the granola onto the baking sheet. Using the back of your spatula or a potato masher (to get the job done quickly and easily), press granola into a compact layer.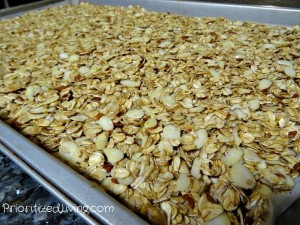 Bake in a 325-degree oven for 30-40 minutes, rotating sheet once halfway through baking time. Let granola sit for 1 hour to cool and form clumps.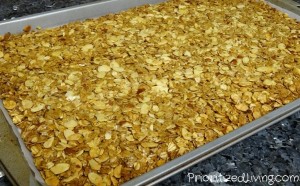 Use your hands to break apart granola into pieces of a variety of sizes. Add raisins and stir to combine.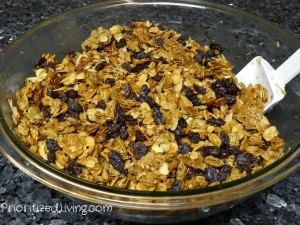 Store in an airtight container. Enjoy!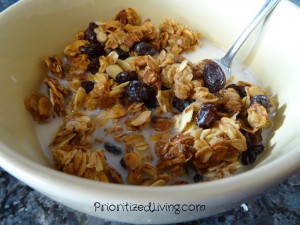 Makes 9 cups.