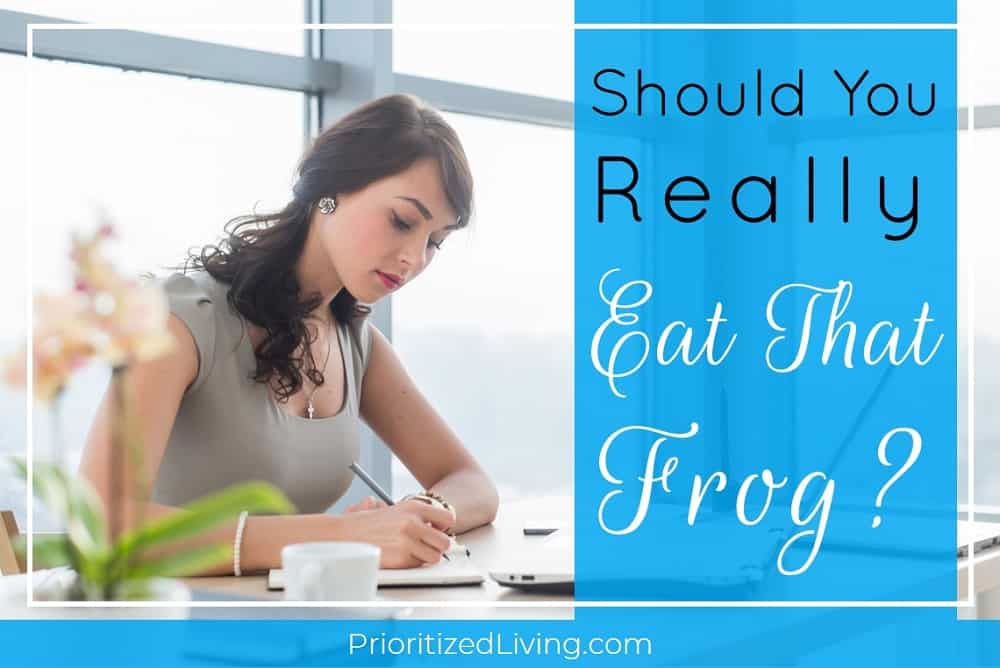 Note: This post contains affiliate links. Read my policy here.
Mark Twain once famously remarked the following:
If it's your job to eat a frog, it's best to do it first thing in the morning. And If it's your job to eat two frogs, it's best to eat the biggest one first."
From this pithy comment was born a productivity mantra — "Eat that frog!" — popularized by Brian Tracy. Tracy penned a short but powerful and widely read book, Eat That Frog!: 21 Great Ways to Stop Procrastinating and Get More Done in Less Time.
The idea is this: A frog is a completely unappealing item on your to-do list — that project you can't bring yourself to start, that chore you hate, that phone call you don't want to make, etc. And Tracy's advise is to grit your teeth and just do that action item as the very first task you handle that day. Then, the rest of your day can only be better.
What if you've got two frogs? Tackle the biggest, ugliest one first. Then turn your attention to the second one.
But should you really eat that frog? Is Tracy's advise honestly the best way to get things done and maximize your productivity?
Eat That Frog: When to Consider It
You absolutely have to wrestle that frog today.
Let's say you have a drag of a report due by the end of the day and a really fun project that's not scheduled to be finished until next month. Guess what! That report should take priority.
You just need a kick in the pants to get moving.
Sometimes the reason you procrastinate is that the task at hand seems too big or undefined. And you haven't identified that all-important first step that'll get you working toward the ultimate goal.
If the only thing holding you back is figuring out which part of the frog to eat first, jump in and do that. Once you get started, you'll be positioned to build momentum quickly.
You'll feel way better with that frog out of the way.
Face it: Sometimes your day feels stressful as long as that frog is still sitting on your to-do list. Even if you let yourself do the fun tasks first — or procrastinate with some form of entertainment — you're just not feeling it. You know that frog is waiting for you!
If the only way to free up your brain space and really focus on the moment is to face that frog head-on, handing it first thing might be the best move for you.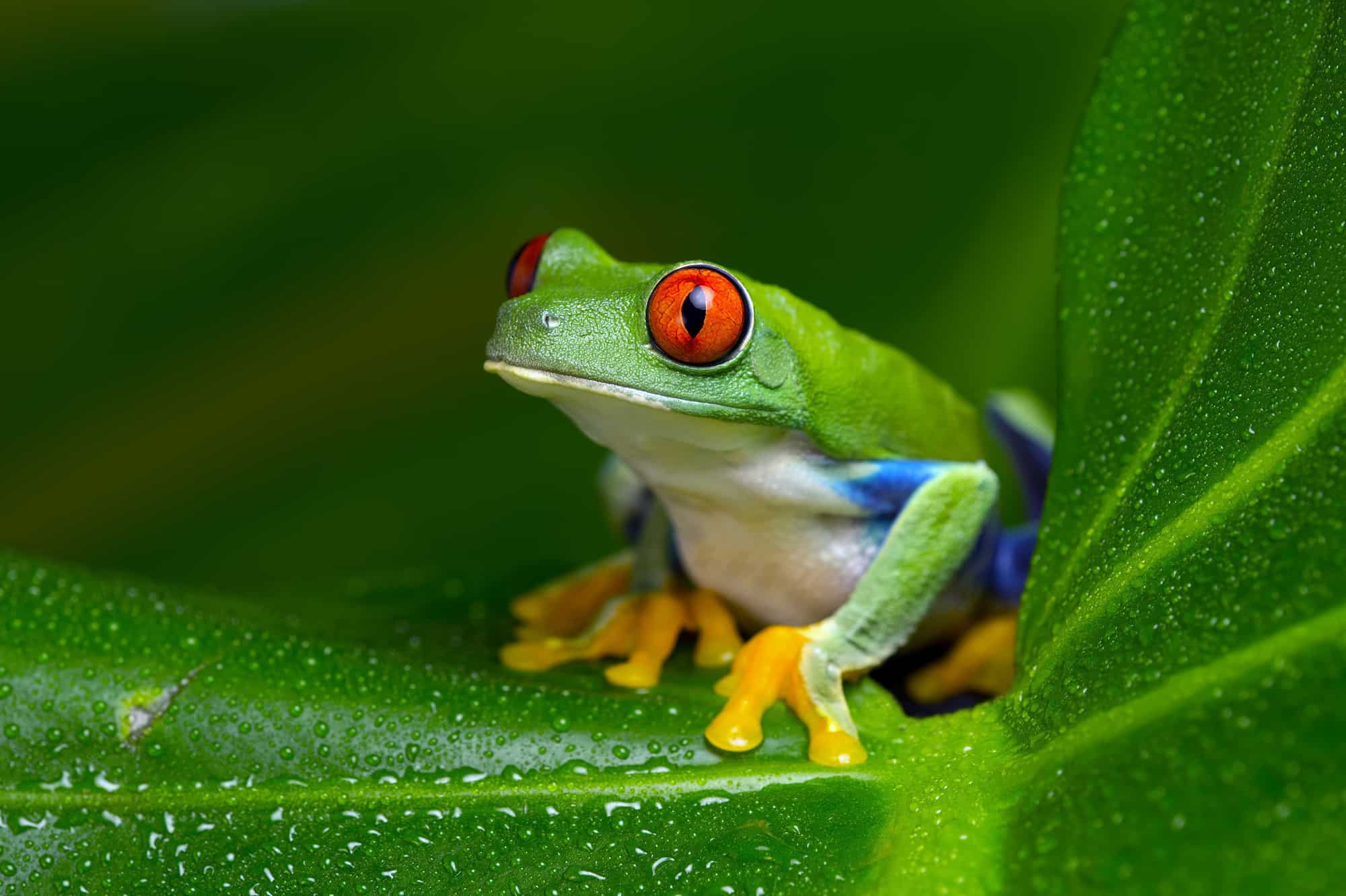 When to Bail on This Advice
You need to warm up to the frog.
I don't know about you, but my brain needs at least a little bit of time to get moving in the morning! If I try to crank out some heavy-duty research right when I sit down to work in the A.M., I hit a problem: I'm actually less productive than if I wait until my brain is really humming.
If that's you too — or if you don't hit your best mental state until afternoon or evening — consider easing yourself into the big stuff with smaller activities that have to be done anyway: check your E-mail, plan your day, grab your coffee, and stretch your brain a bit. Then, when you're at peak performance, go ahead and eat that frog with gusto!
You've got a realistic buffer.
If you've got to finish a one-hour task but have eight hours ahead of you, odds are that you've got plenty of time to spare . . . even if something comes up. So there's no real worry that you won't be able to accomplish your activity by the deadline.
And maybe you really can choose to eat your frog a little later.
The idea of eating the frog is making you even less productive.
So you've committed to tackling your ugliest task first. And that means you refuse to handle any other item on your to-do list before conquering the big one. But maybe your willpower isn't enough all by itself. And the end result is that you wind up procrastinating on everything! Yes, your whole to-do list is now sitting in limbo while you work up the mental energy to force yourself to eat the frog.
Eating the frog is a great slogan and sometimes even a brilliant approach to time management. But sometimes — and for some people — it's the wrong technique for maximizing your productivity. So, the next time you're staring down a frog or two, ask yourself, "Should I really eat that frog?"
Where do you fall in this debate? Do you believe that eating the frog enhances your productivity?