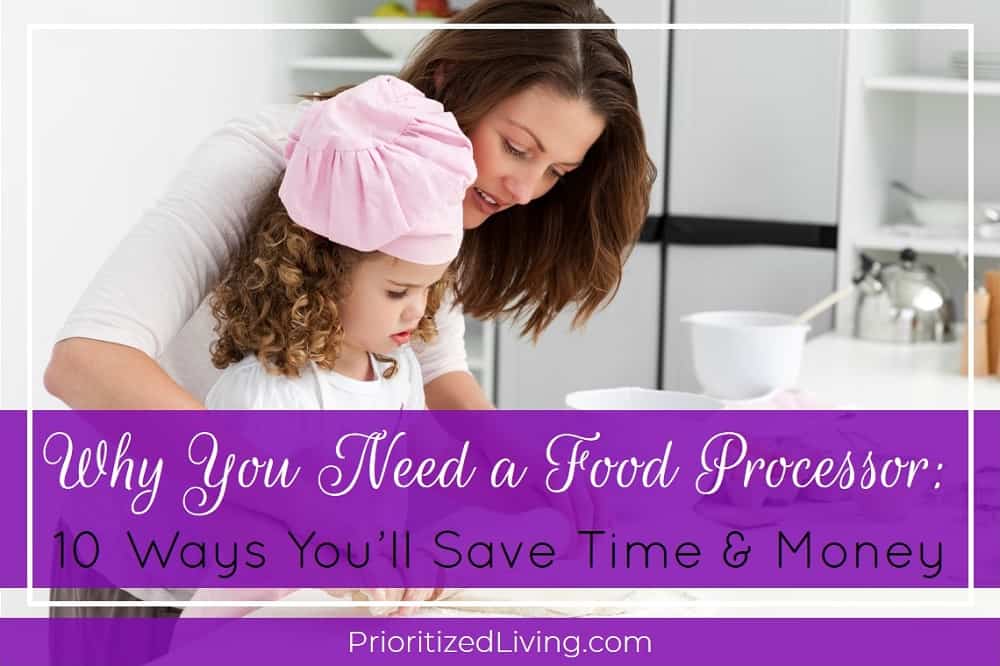 Note: This post contains affiliate links. Read my policy here.
Sometimes it feels as though you have to pick your poison when it comes to meal prep: save time with prepared ingredients or save money by handling the food prep yourself.
But you can save time and money on food prep with a surprisingly versatile kitchen tool — your food processor.
If yours is getting dusty on the back of a shelf — or if you haven't made the investment to buy one — here are 10 compelling reasons to fire up a food processor to get great food ready quickly and inexpensively.
1. Grate cheese.
Sure, you can buy shredded cheese in bags at the supermarket. But there's a major markup for the convenience factor. Plus, the powdery coating they put on the cheese shreds is . . . well, less than appetizing.
For delicious, budget-friendly shredded cheese that's ready to go when you need it, look no further than your food processor's shredding disk. In our home, we like to grate, bag, label, and freeze portions of parmesan, cheddar, and mozzarella.
2. Prep vegetables.
Even if you're a whiz with a chef's knife, veggie prep can be a hassle. Slicing, grating, chopping, mincing — all of it takes a time commitment. Plus, it can be tricky to get a fine chop or a thin slice consistently on your food.
So use your food processor instead. Try a shredding disk on mushrooms, cucumbers, or peppers for a salad, snack, or stir-fry. Go for a thin-cut slicing disk for homemade potato chips or gratin. Slip on your chopping blade to make quick work of dicing jobs. And grab the shredding disk to shred veggies for slaws, salads, and even carrot cake.
3. Mince garlic.
Want freshly minced or chopped garlic without the hassle of chopping cloves with a knife in the midst of a cooking session? Turn on your food processor's chopping blade, and drop peeled garlic cloves into the chute one at a time.
Store in an airtight container with some olive oil in your fridge for fresh, minced garlic when you need it.
4. Chop herbs.
Parsley, basil, cilantro — whatever bunch of herbs you're staring down today, put down the chef's knife. Hit it with a few pulses in the food processor, and you're ready to sprinkle it over your family's dinner.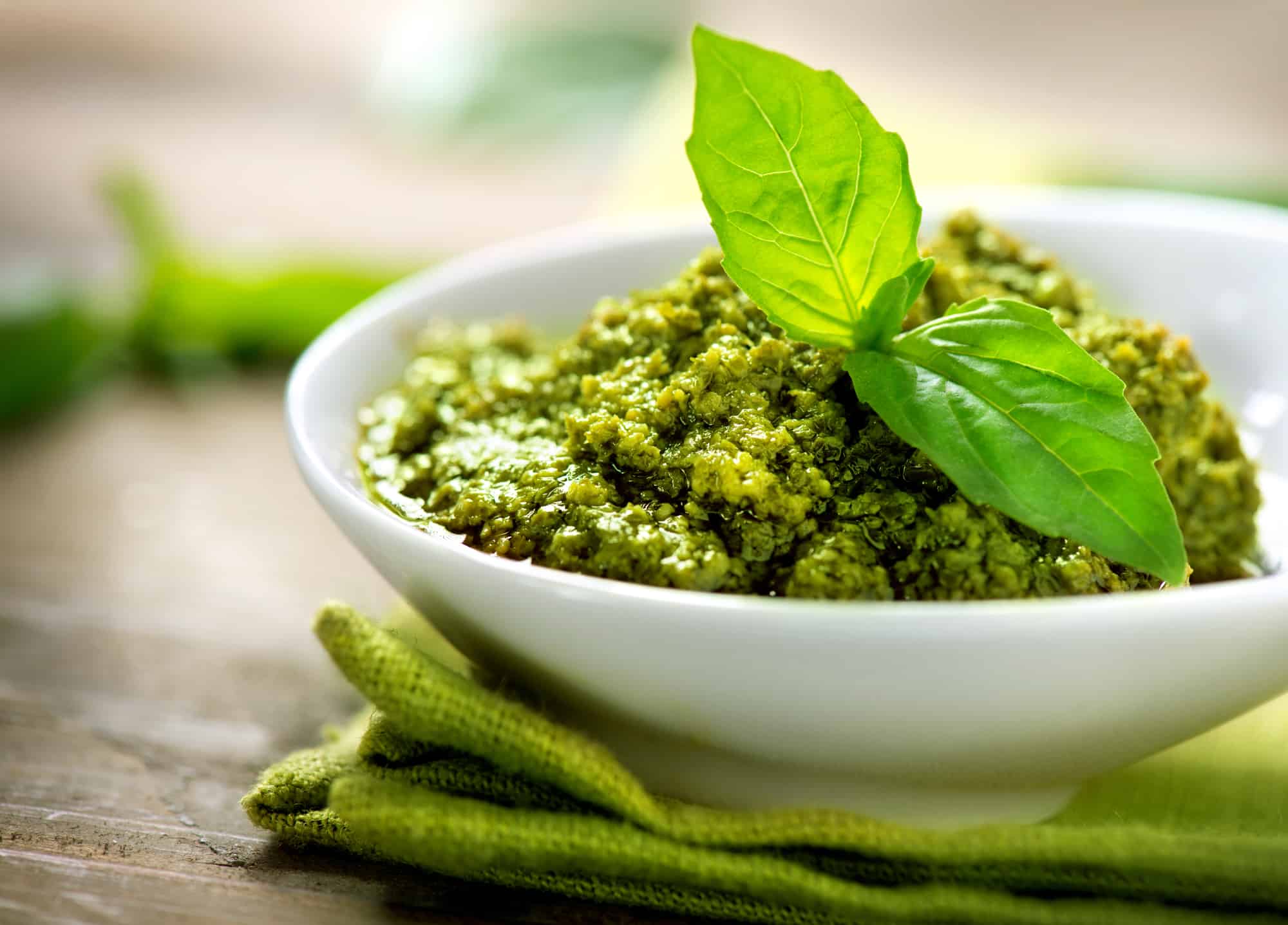 5. Make sauces & dips.
The chopping blade is amazing for homemade dips. Think pesto, hummus, salsa, pico de gallo, guacamole, and more.
6. Whip up doughs.
The chopping blade does more than just blast through big chunks of food. It's also incredible for mixing doughs that are a pain to make by hand.
Easily make pie crust, breads, pizza dough, pasta, and biscuits. Check your food processor's manual. In some cases, you may want to use a dough blade in lieu of a chopping blade.
7. Create crumbs.
Need some bread crumbs? How about crumbles of graham cracker or cookie for a pie shell or ice cream topping? Pulse your chopping blade, and you'll get perfectly sized crumbs on the double.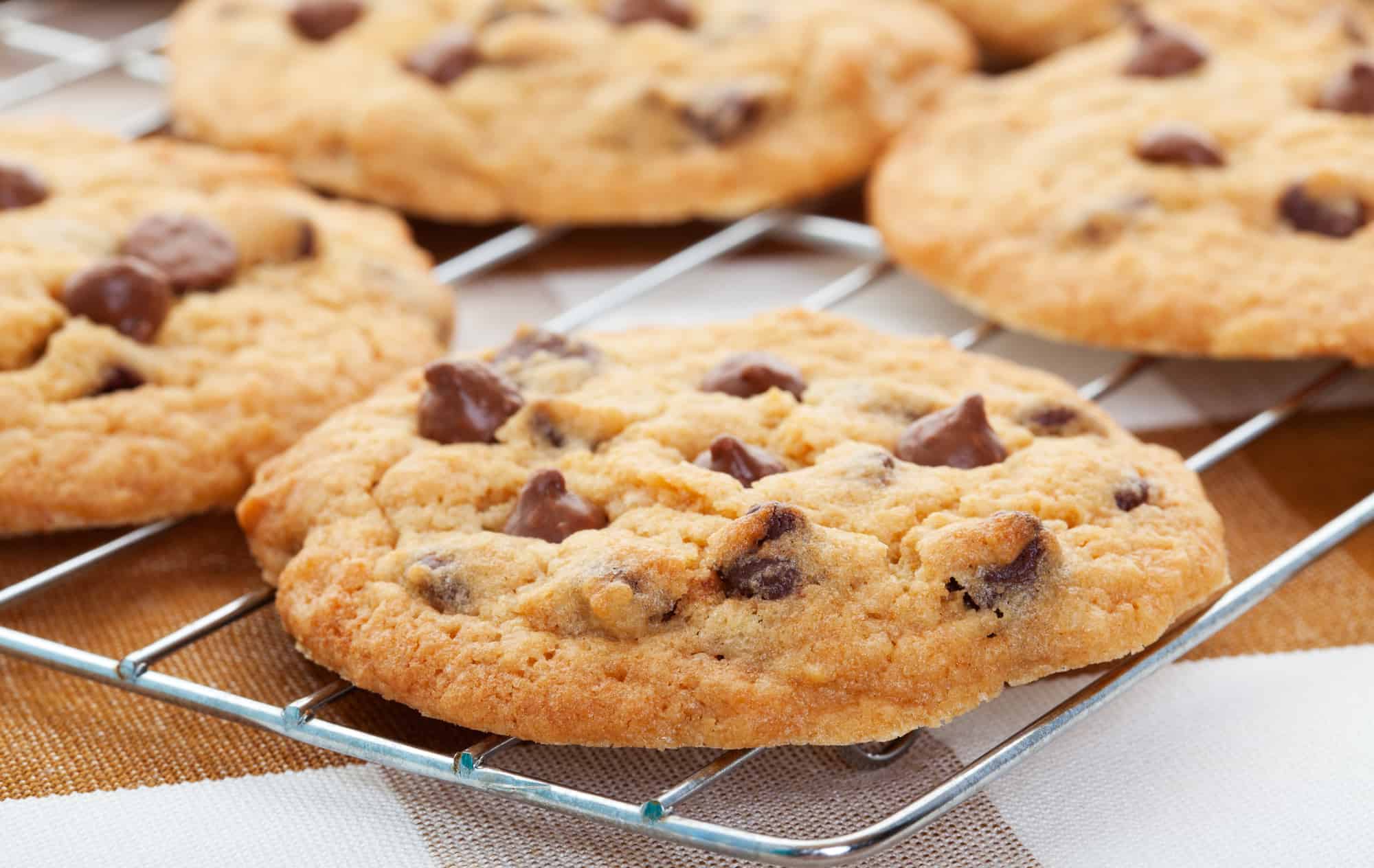 8. Chop nuts.
Cookies, pies, and even savory dishes sometimes call for a boatload of chopped nuts. Sure, you can chase them across your cutting board with a big knife or whack at them with a rolling pin.
But a quick (and mess-free!) way to get perfectly chopped nuts is simply to pulse them in your food processor with a standard chopping blade.
9. Make homemade baby foods.
This one is such a money-saver! Baby food is insanely expensive . . . and it doesn't taste all that great either.
But, with the right tools, you can whip up tons of homemade baby food in a snap for pennies a serving. Use a standard-sized food processor to make large batches, or use a mini food processor to whiz up a single portion for your tot's meal.
10. Love the extras.
Want to do some fancy tricks with your food processor? Use your chopping blade, and try these on for size:
Make peanut butter (or other nut butters).
Create your own mayonnaise.
Grind your own meat. (Tip: To get perfectly ground chunks instead of meaty mush, pop diced meat in the freezer to firm up before pulsing.)
Transform granulated sugar into powdered sugar.
Make delicious whipped cream or enviable homemade butter.
What's your favorite use for your food processor in the kitchen?