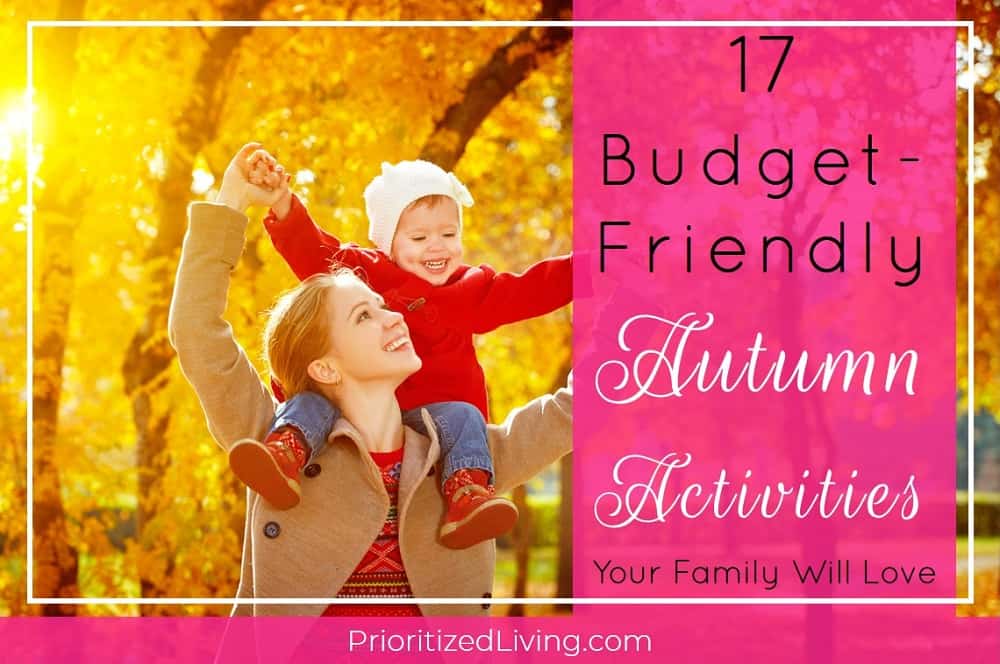 Note: This post contains affiliate links. Read my policy here.
And now we've come full circle!
This year has brought us bountiful lists of winter, spring, and summer activities that are fun for the family and great for your budget!
Now that school is back in session and the leaves are just on the cusp of changing color, I'm ready to share some of my family's favorite budget-friendly autumn activities.
Looking to enjoy some outdoor autumn adventures? Want to cozy up with some fun ideas inside on those windy, chilly day? Try out these activities for family fun that cost next to nothing!
At Home
1. Get to baking.
Just in time for some fall inspiration, I recently discovered the latest season of The Great British Baking Show on Netflix. And who doesn't love some great fall sweets and treats?
Think pumpkin pie, apple crumb cake, sweet potato souffle, and a nice warm bowl of cheesy grits.
2. Give your pumpkins some personality.
Every store I visit these days seems to feature a mountainous pumpkin display. Huge ones, tiny ones, and everything in between. Get a big family pumpkin or grab a little one for each little person you have.
If you're artistic or have older kids, spend a few dollars for a pumpkin carving kit and have at it. Otherwise, give the kiddies some markers and let them doodle or draw silly faces!
3. Dive into leaves.
There's just something universally satisfying about leaping into a big pile of leaves. (I don't know if we ever actually outgrow the desire to jump into them even as adults who handle the raking!)
After a long afternoon of raking, let everyone take a running start and enjoy this timeless activity.
4. Get your holiday craft on.
Autumn is chock full of holidays that are perfect for a little kiddie crafting. Cut out construction paper ghosts and witch hats for Halloween. Trace handprint turkeys for Thanksgiving. (That's roughly the extent of my artistic talent right there!) Or make a Santa's beard calendar with cotton balls in anticipation of Christmas!
Need some inspiration? Grab a holiday-specific craft book from your library or get sucked into the endless ideas on Pinterest.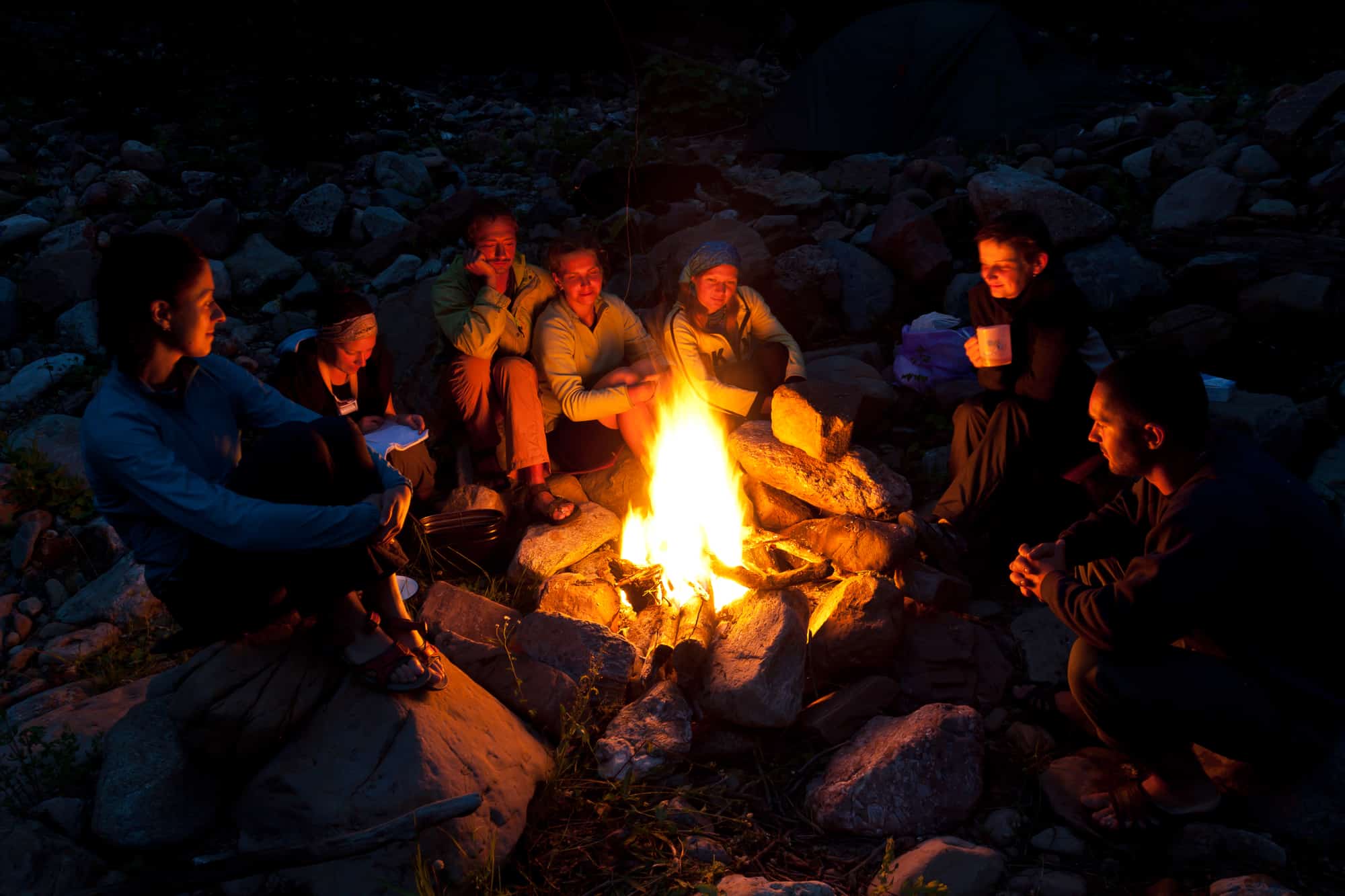 5. Start a fire.
When I was a kid, our neighbors lit a bonfire every Halloween when Trick or Treating wrapped up. All the kids (and parents!) gathered around for a memorable community experience.
Nowadays, we get our fall fire fix with an inexpensive metal fire pit. With a few sweet-smelling logs burning in the pit, our family loves settling into chairs to watch the light and feel the warm air.
6. Keep grilling.
I love barbecue in the summertime, but standing over a hot grill on 90-degree day is the pits. Grilling in 50-degree temps? Much better!
Savor the tasty char of grilled meats, veggies, fruits, pizza, you name it by keeping your grill ready to go this fall season!
7. Snuggle up together with a story.
Reading aloud with the kids or sharing a book as a family is a special, happy experience. On rainy or chilly days — or when the first sniffles of the season hit your home — grab a great story.
The classics are always winners. (I remember story time with Heidi, A Little Princess, and a slew of Sherlock Holmes stories growing up.) Or set up a rotation in which each member of your "book club" gets to to choose a story to enjoy together.
8. Have a scary movie night.
Older kids might squeal with delight at the idea of watching an (age-appropriate) scary flick, while little ones love Disney-style Halloween cartoons. I myself fondly remember popping a recording of A Disney Halloween into the VCR every year when I was young.
So whip up a bowl of popcorn, dip the lights, and settle in for a family fright night!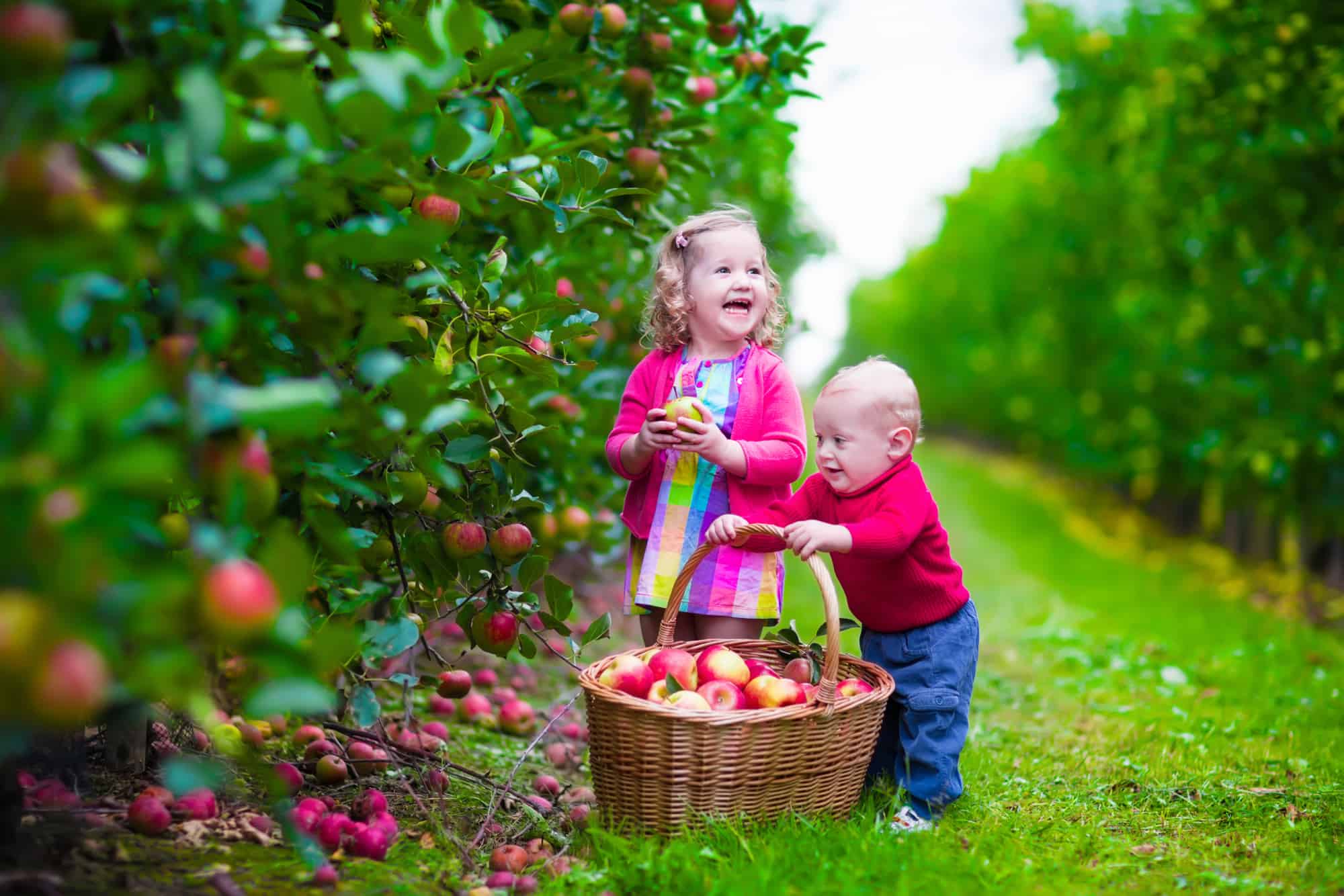 On the Road
9. Pick your own.
U-pick farms are just about everywhere. The idea is that you take the kids, grab a basket, and start plucking. Even before we had kids, my husband and I would pop over to apple orchards to load up on apples. So much fun! Some places let you pick your own pumpkins, corn, and more!
I always wound up picking way too much, so it's the perfect excuse for baking extra and trying new dishes too.
10. Enjoy an old-time hayride.
Plenty of u-pick places offer you the added bonus of a great hay-ride. Plop down on a bale and take in the fall landscape as a family as your tractor driver whisks you around the farm!
11. Try your luck at a corn maze.
Little kids love running through a waist-high hay bale maze. But, for the older kids, go all in with a full-sized corn maze!
Many of them include extras like "clue stations" throughout the maze, music, haunted night walks, and even shelters for the occasional downpour. (Of course, finding the rain station in a surprise shower is another story . . . don't ask me how I know!) Plus, tickets to these mazes are usually inexpensive for the whole family!
12. Enjoy an outdoor concert.
Autumn is the perfect time enjoy a local festival or outdoor music event! (Bonus: Some large farms offer pick-your-own fields, hayrides, corn mazes, and the occasional outdoor hoedown!)
Bring a lawn chair, grab a cup of cocoa or hot cider, and tap your toes with your whole family.
13. Catch a sports game.
Baseball season's winding down, and football is in full swing! Instead of shelling out big for a major sports event, hit up your local minor leagues team instead. Or do a bit of tailgating, and watch the game at a nearby college.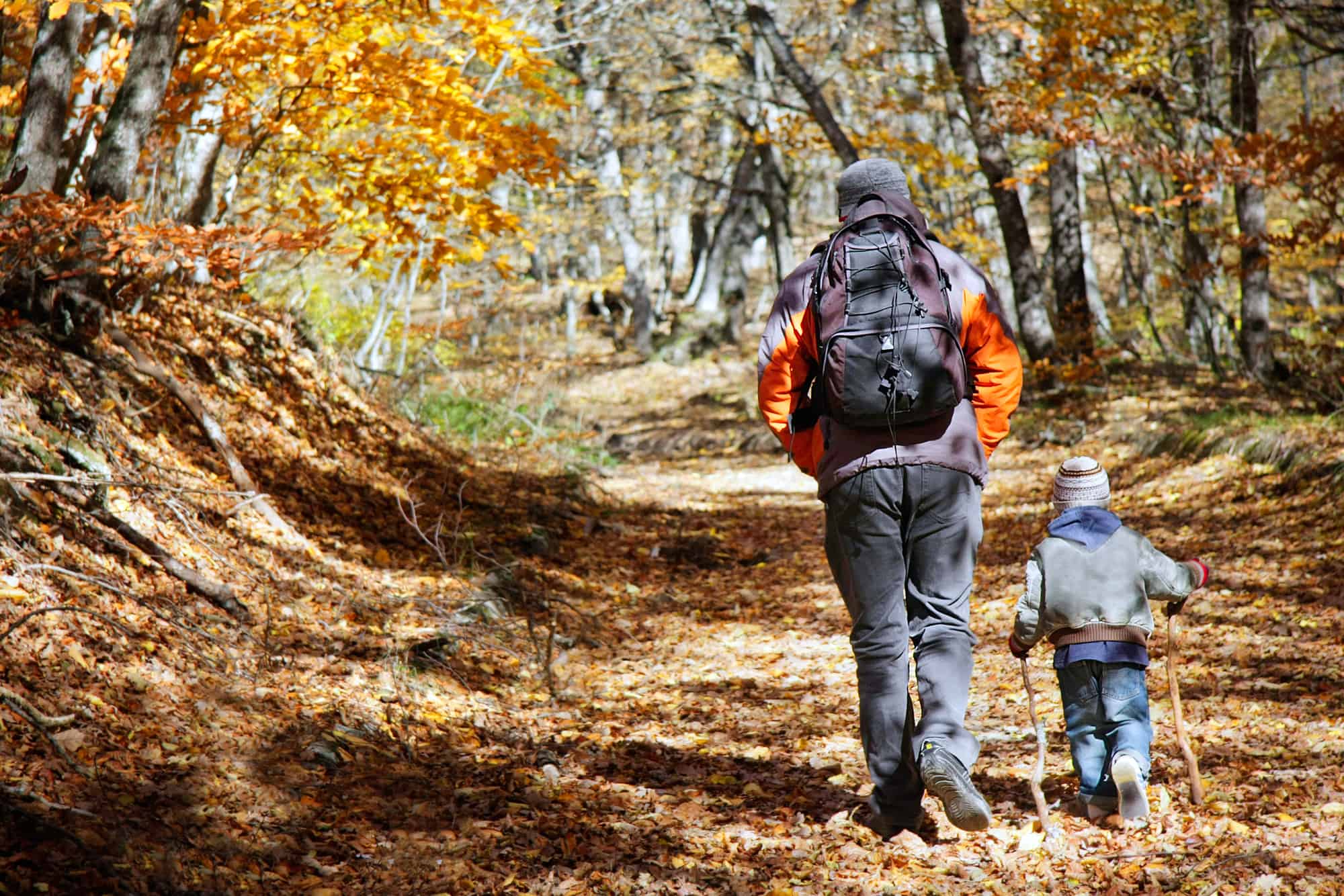 14. Take a hike.
Hands down, autumn is my family's favorite time for hiking. Crunching your way through fallen leaves, breathing in the crisp air, and marveling at the fall foliage — it can't be beat.
Track down a local trail near you for a walk that everyone in your gang can enjoy.
15. Go for a bike ride.
I'm a pleasure biker (as opposed to a hardcore aerobic biker), so a leisurely ride in cool weather is right up my alley. If everyone in your clan has a bike, strap on your helmets, line up, and hit the road!
16. Go candle-hunting.
The mall near our home is teeny tiny, but — up until recently — it featured a great candle store. So, every once in a while, the three of us would head to the store, sniff just about every candle in there, and pick a new favorite or two to burn at home.
If you're looking for a nice fall scent in the air at home, take a family field trip to your local candle store — or even a drug store that offers a good-sized candle section. Go with a great coupon in hand, and let everyone choose a small, inexpensive candle to try out at home.
17. Get in touch with your community.
For many communities, autumn is one of the busiest seasons for low-cost (or free!) family activities!
Keep an eye out for local outdoor festivals. See what events are scheduled at your library. (My family just enjoyed a free kids' juggling show at our library!) Read your community center's newsletter. Even check the website of the closest community college.
What's your family's favorite activity to do together in the autumn?