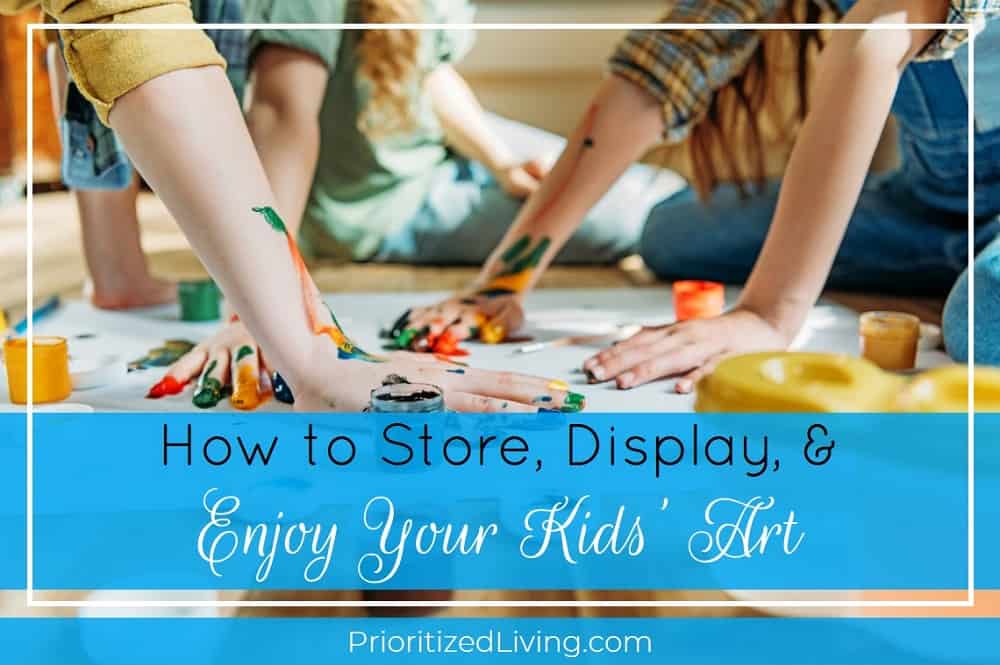 Note:  This post contains affiliate links.  Read my policy here.
Is your home slowly transforming into a kiddie art museum?
I know mine is.
My son's day care teachers entertain him with a steady stream of cute, Pinterest-worthy art projects. He happily brings home crayon scribbles, clay molds, flung-paint abstract art, glitter-covered drawings (aah!), and animal drawings built around his footprint . . . which answers the question of why his heel was ever-so-slightly-tinted blue recently.
If your kids are anything like mine, they mass produce kiddie art. They draw pictures at home, finger paint at school, create mosaics in art class . . . you name it.  You want your kids to get creative and make art. But what do you do with the thousands of masterpieces your little artists crank out day after day?
Here are some fantastic ways to display, consolidate, store, organize, and enjoy your kids' artistic creations. [Read more…]