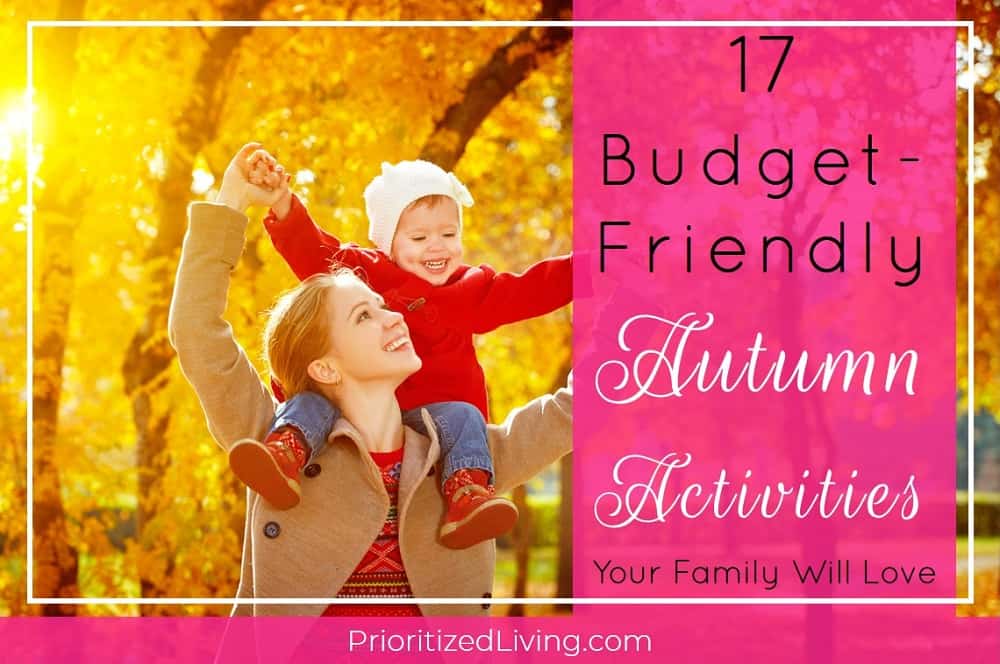 Note:  This post contains affiliate links.  Read my policy here.
And now we've come full circle!
This year has brought us bountiful lists of winter, spring, and summer activities that are fun for the family and great for your budget!
Now that school is back in session and the leaves are just on the cusp of changing color, I'm ready to share some of my family's favorite budget-friendly autumn activities.
Looking to enjoy some outdoor autumn adventures? Want to cozy up with some fun ideas inside on those windy, chilly day? Try out these activities for family fun that cost next to nothing!  [Read more…]