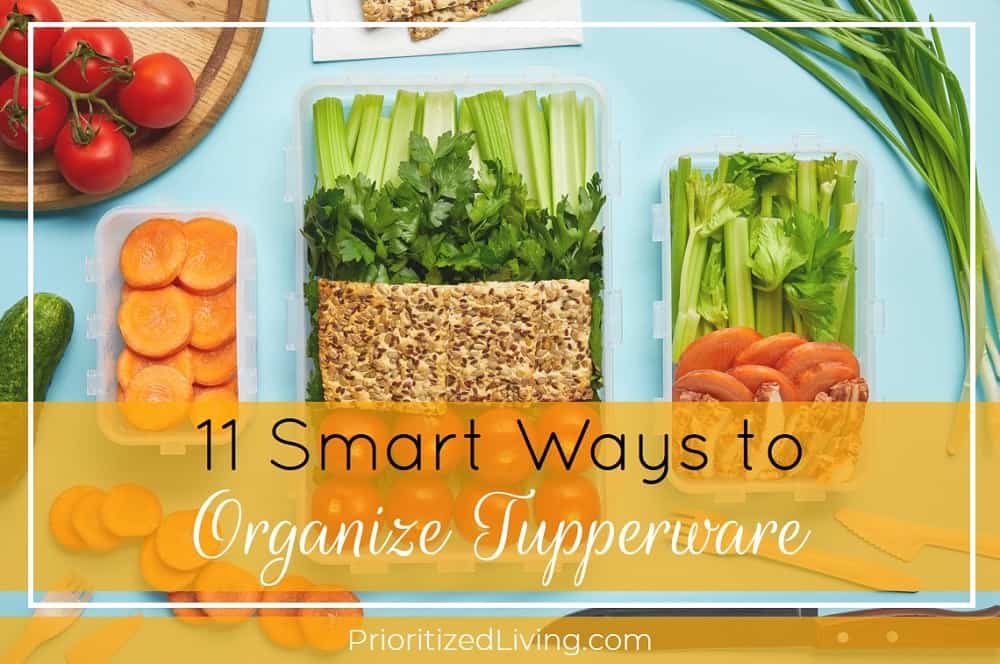 Note: This post contains affiliate links. Read my policy here.
In homes across the country, we are waging a battle against our Tupperware containers.
You know exactly what I mean! You've got that drawer or cabinet that's stuffed with toppled containers, mismatched lids, and tubs of every shape and size. And when you reach in there to grab one, you can never quite find the one you need . . . or you can never locate its lid.
But getting those food storage containers tidy and accessible is easier and less expensive than you might think. If you're looking to organize Tupperware in your home, these 11 systems and tools are invaluable.  [Read more…]