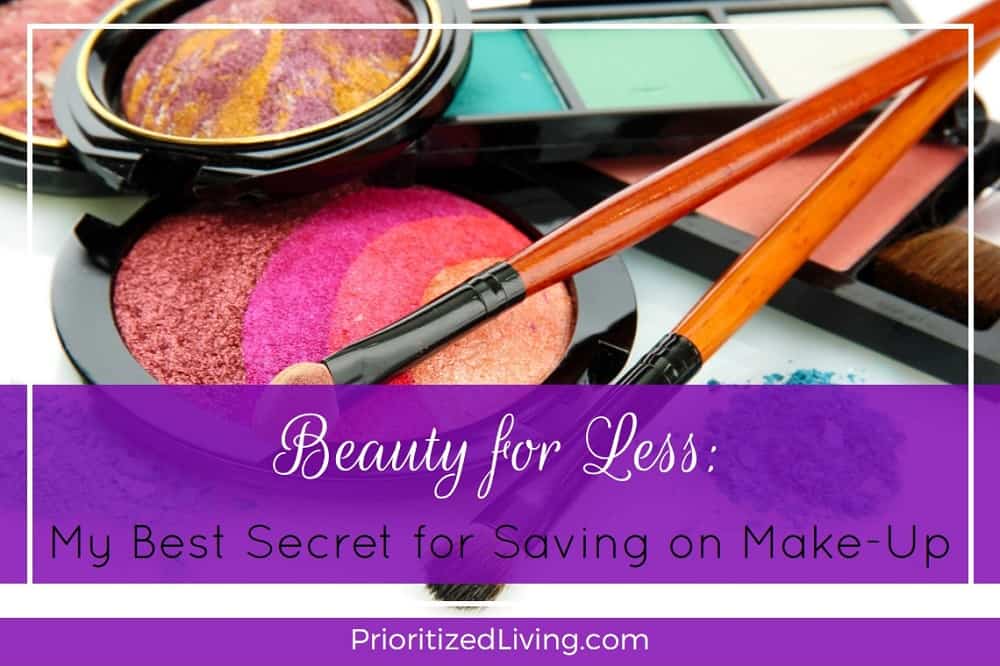 Spending $1 on lipstick or $3 on foundation sounds like a good way to save money in theory . . . until you try it out.
Then you wind up with chalky, patchy lip color and a freakishly orange, dusty face!
So looking our best means shelling out more for higher quality cosmetics.
Even if you skip the department store and hit up your drugstore or supermarket, you'll still wind up paying $5 – $15 per lipstick tube and more than $10 for mascara. And even if you maintain just a modest cosmetics case, you likely have a handful of lipsticks, some concealer, foundation, blush, mascara, and a few eye shadows.
Boy, can that add up!
Plus, make-up expires, so you have to restock — regardless of whether you still have some product remaining. After all, it's not worth an eye infection to hold on to your mascara long beyond its shelf life.
So are you tired of shelling out a wad of twenties for your beauty products?
Here's my secret for saving 50% or more on my favorite make-up brands:
It's eBay.
"Eww! You buy used make-up?!" Nooo way.
On eBay, you can find countless reputable sellers with tens of thousands of positive reviews. And many of them offer your favorite make-up brands — brand new and factory-packaged — at a deep discount. Even with the cost of shipping (if there is any).
I can regularly find my favorite $8 mascara at just over $4 on eBay. And my go-to foundation — which is typically only sold in specialty stores at an uncomfortably high price — is always available on eBay for drugstore prices.
Try a quick search on eBay! For the cost of depressingly subpar make-up from a dusty shelf in your supermarket, you can pick up your favorite brands and have them delivered to your door.
What's the best make-up bargain you've found on eBay?