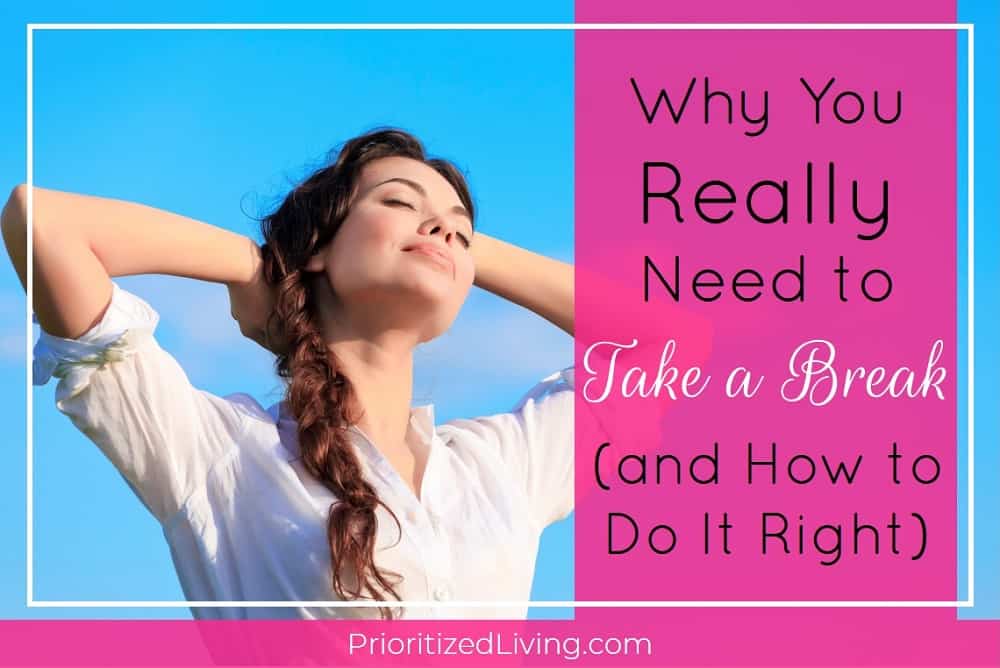 For many of us, a break can often feel like a frivolous luxury.
You feel like stuff is piling up while you're vacationing. Like you're letting down your boss, your family, or yourself if you have some "me time" for a few hours. Like you're slacking off if you stop working for a full lunch break or even just a 10-minute breather mid-morning.
If you're a parent, you've probably heard this phenomenon labeled as "mom guilt." But that nagging sense that you simply can't take a break is a feeling shared by many women (and men).
But, boy, do you need a break!
So today, I'm looking at why taking breaks is an absolute must, how you can beat the guilt, and what steps you can take to maximize the benefit of your breaks.  [Read more…]