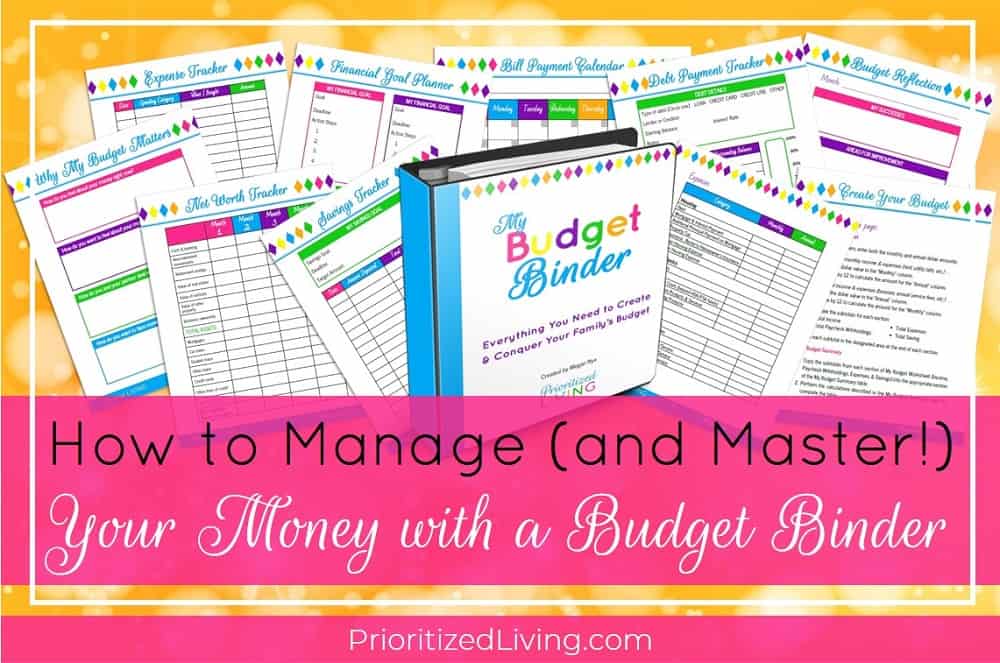 Money is . . . well, it's messy! And complicated.
Just think about all the pieces that make up your financial life! You may have multiple sources of income, savings accounts, retirement or investment accounts, bills for your home, bills for your family, expenses that are coming up, and things you want to do with your money!
How on earth do you keep it all straight and get it all done?!
A budget binder, like My Budget Binder from Prioritized Living, is an amazing tool for mastering your finances. It takes the mess and stress of money management out of the equation and gets you moving toward your financial dreams.
CLICK HERE to grab your copy of My Budget Binder from Prioritized Living!
Here are just a few of the many things a budget binder can do for you when you incorporate it into your life:
Keep everything organized
Managing your money always seems to involve an awful lot of paper! You've got bills, statements, forms, checks, and then all the tools or worksheets you have to stay on top of it.
It's a lot.
Getting it all in one place saves you the aggravation of looking for that important document or worksheet when you need it. Just tuck everything you need into your budget binder.
When you're ready to tackle your family's financial tasks, just grab it and go!
See where your money is really going
Where have you spent money this week? How much did you pay to fill up the cars last month? Are you over budget on your groceries?
Unless you're tracking your spending, you likely don't know the answers to these questions. And most people tend to underestimate — sometimes by a lot — if they try to guess.
So find out what's really happening with your money! Use the worksheets in your budget binder to track your expenses and see how they match up against your budget (and against what you estimated they would be).
Stay on top of debt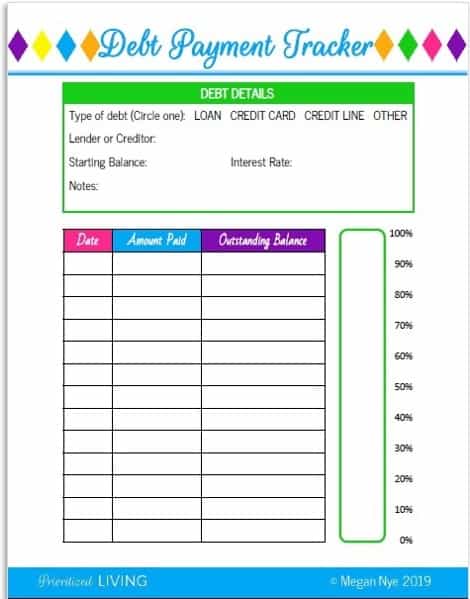 If you're like most Americans, you've got at least one form of debt . . . and probably more than one — a mortgage, a car loan, student loans, personal loans, credit card debt, and so on.
And, if you're focused on whittling down that debt, you know how important it is to stay on top of the payment plan you've laid out for yourself. And watching your balance dwindle? That's an awesome way to stay motivated!
But keeping tabs on where each debt is at any given time is complicated! So using a budget binder to identify and track each debt is the perfect way to stay organized and sane.
Don't miss a deadline
Speaking of debt, every loan, credit card, and bill you have comes with a payment due date.
And you know what a pain it is when you realize you've missed a deadline. Suddenly, you're hit with late fees, finance charges, and a black mark on your credit report!
You might lose coverage if you're late on an insurance payment or run into trouble with the bank if you're behind on your mortgage.
So it goes without saying that staying on top of your due dates is a major priority. And keeping it all straight in your head? That's pretty much impossible.
But your budget binder can get all those deadlines front and center so you never miss one ever again.
Keep sight of the big picture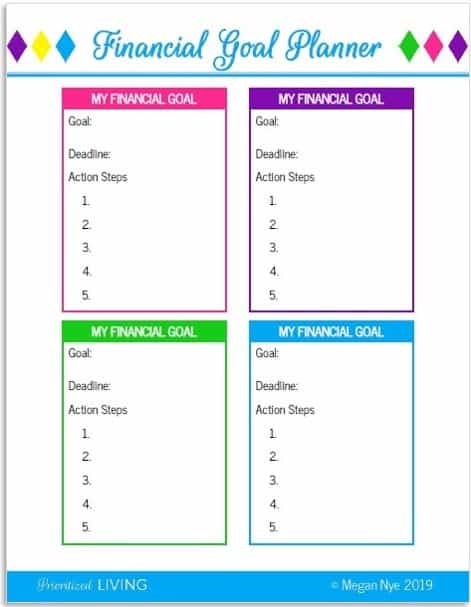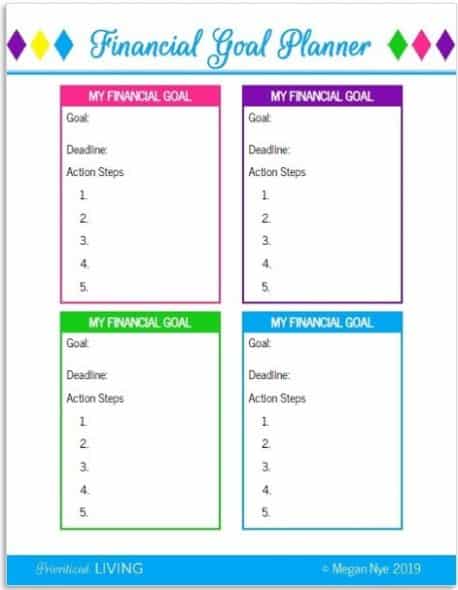 It's so easy to get bogged down in the nitty-gritty of your money — individual bills, piles of utility statements, cashing each paycheck one at a time.
But making real progress with your finances means keeping a pulse on your big goals for saving and building your financial security.
Your budget binder is ideal for dealing with the details while helping you create and achieve your big dreams. Sketch out your goals, track your progress every month, and make adjustments for the next month so you hit your target!
Get proactive
Managing money often feels completely reactive. Get the electric bill, and pay it. Need new tires, so you pay the auto shop. Visit the dentist, and pay her too.
But using a budget binder helps you move from being reactive to proactive.
You build a complete budget that helps you identify and plan for regular costs. You see what expenses are coming up next month (or in six months) that you'll want to save for now. You even make space for those unexpected costs that tend to pop up in life!
And you create the breathing room in your finances so you can consciously set aside money for those long-term goals — retirement, college, a home, a vacation, or whatever your dream may be!

Keep your budget easily accessible
Your budget is a living, breathing tool. So there's no point in making one just to tuck it away where you'll never see it.
A budget binder changes all that. It keeps your financial plan front and center so it's a breeze to use and access whenever you need it.
Plus, your budget binder is an awesome tool for sharing financial responsibility with a spouse. Everything's organized and updated in a single place. Go ahead and divvy up the financial responsibilities or swap jobs from month to month.
It's easy with a budget binder!
Ready to get started? Get a copy of My Budget Binder right now!