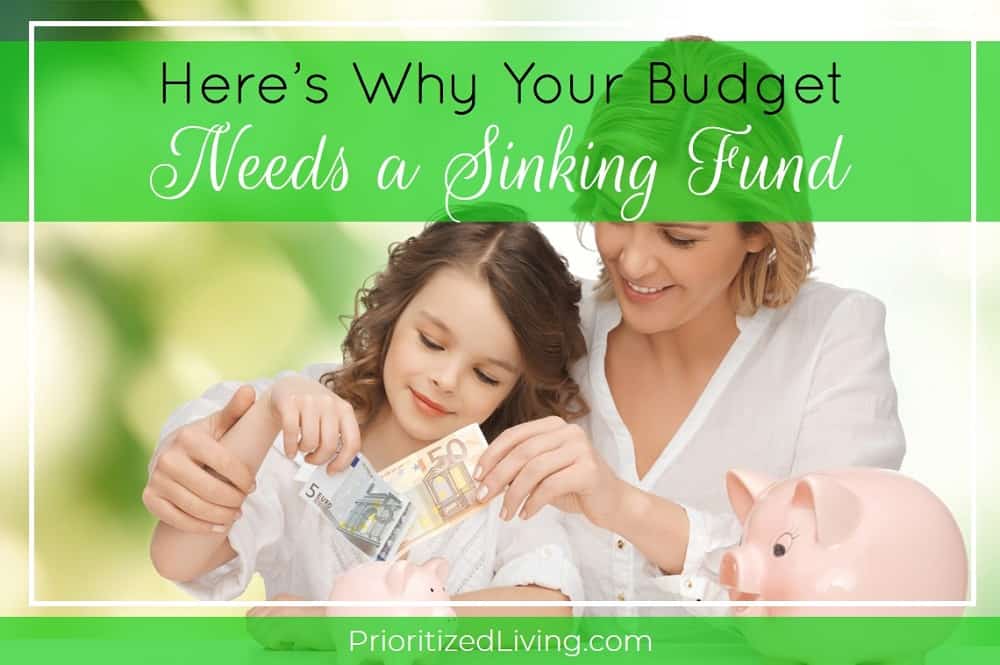 When it comes to saving, you've got your eye on a few different buckets.
There's your emergency fund, your retirement savings, and maybe even a college savings plan for the kids.
But there's another type of savings that many people haven't heard about . . . but it's one that can dramatically improve your financial life!
It's the sinking fund.
They're simple to set up, easy to manage, and oh so important in reaching your financial goals. Here's how you can use sinking funds to plan your expenses without messing up your budget.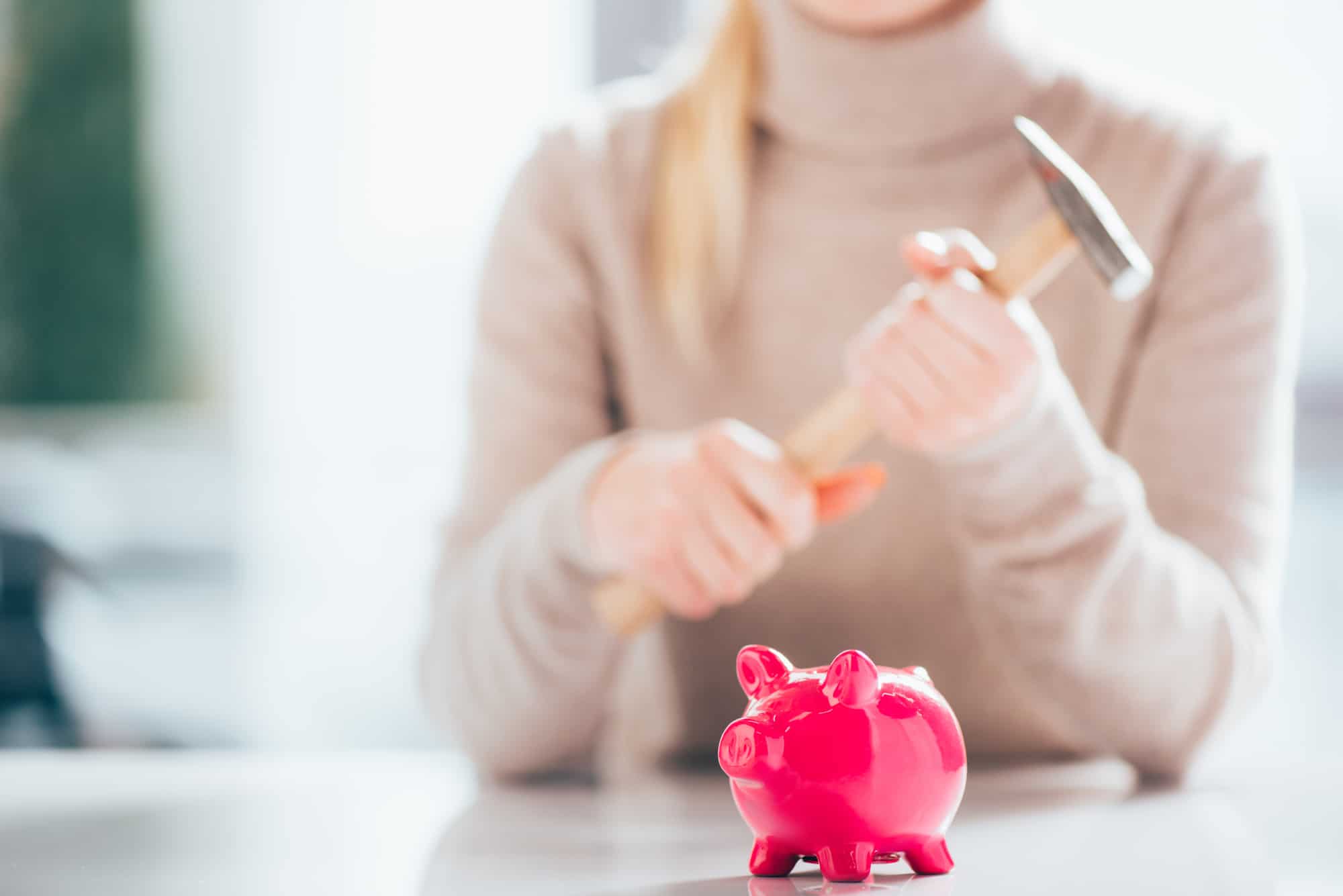 What is a sinking fund?
You already know what an emergency fund is. It's that savings account holding the cash you'll tap in case of the unexpected — a job loss, a surprise medical procedure, or a blown transmission. You don't plan to spend it, but the money is there for you if you need it.
A sinking fund, however, is there for a one-off expense you know are coming. Unlike an emergency fund, the purpose of each sinking fund is planned spending.
What kind of plans? It might include those unavoidable costs you foresee — a quarterly oil change for your car, your estimated taxes, your kid's tuition bill.
But it also includes the fun stuff! You might a sinking fund for next year's family vacation, a birthday massage, or a down payment on a house.
The joy of a sinking fund is that it makes even your fun spending a guilt-free experience. Think about it: You're not spending from credit or next month's mortgage payment. With planned spending, you know you have the money to spend. In face, you've saved specifically for the purpose of spending it on a particular item or experience.
Why bother with a sinking fund?
A budget can be a transformative tool when it comes to managing your finances. But the magic comes from planning for as much as you reasonably can.
Sinking funds make budgeting work, because they create places for specific, planned saving in your family's budget. That's money that's dedicated to individual goals you have for your cash. No more leaking funds or blowing your budget on the expenses you know are coming!
Setting up a sinking fund is super simple:
Choose a purpose for your fund. One fund might be savings for a weekend trip. Another might be used for twice-a-year insurance payments.
Give it a home. You definitely don't want to co-mingle your sinking fund money (meant for spending) with your emergency fund. Most banks and credit unions let you open multiple savings accounts or create buckets within your savings account. Designate one account or bucket for each sinking fund you want to have.
Pick a target date. By when will you need to reach your savings goal for each sinking fund you have?
Decide how much you want to save. What amount will you need for that weekend trip? That insurance payment? Note your target amount for each account.
Calculate your monthly savings amount. If, for instance, you have 5 months to save and a $750 goal for your weekend away, you'll need to save $150 each month in your sinking fund.
Add it to the budget. Add a line to your monthly budget for each sinking fund's monthly saving amount.
Make it happen. Set up an automatic transfer from your savings account to your sinking fund for the appropriate amount of cash. When the time comes to spend that money, it'll be there ready for you!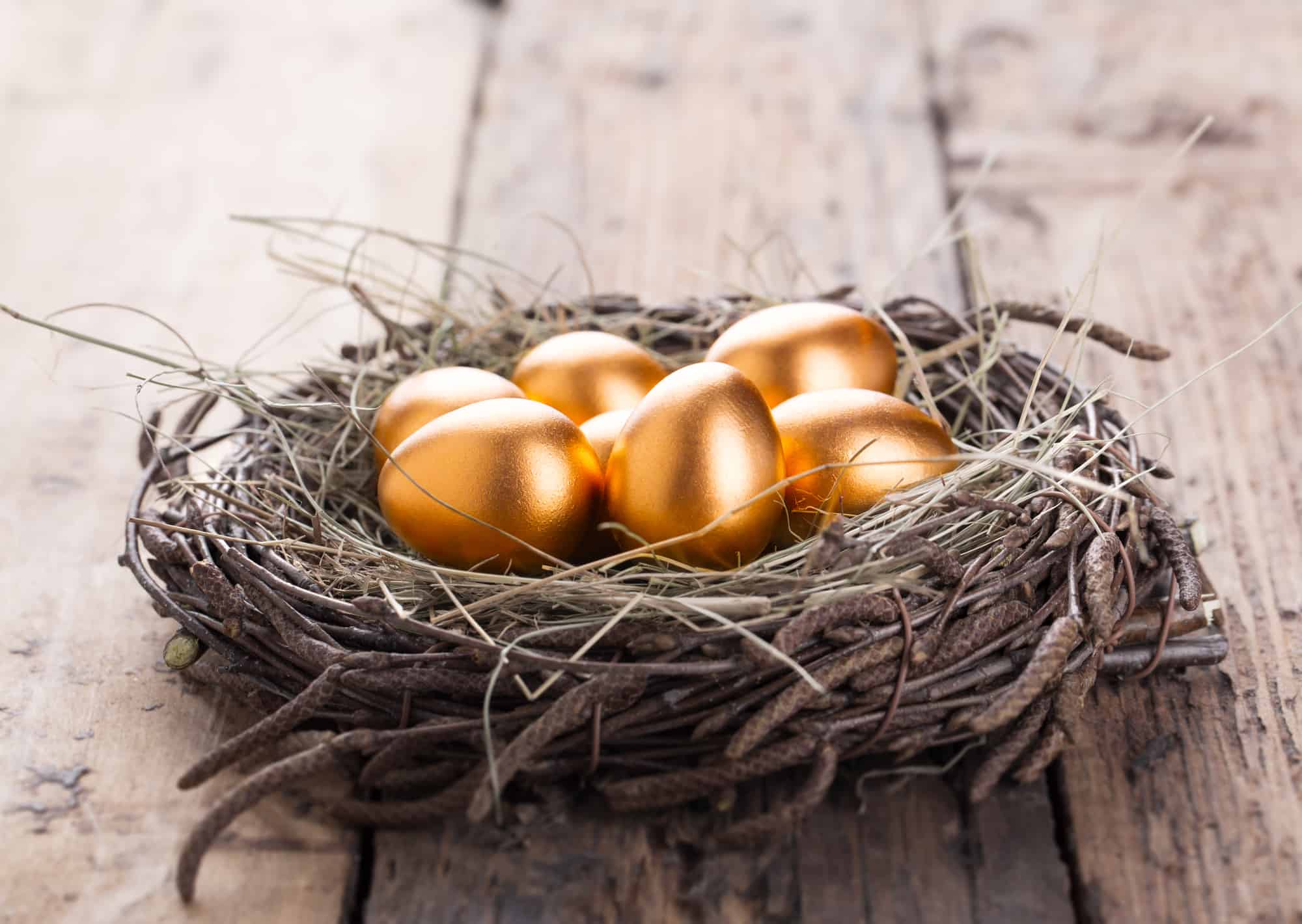 What a sinking fund can do
I remember the first dedicated sinking fund I ever made. I was working full-time after graduate school, and my then-boyfriend and I were talking seriously about marriage. I already had an online savings account, and I learned it was super simple to create an additional account for special savings.
I called it "The Megan Wedding Fund," and I set up an automatic transaction to move money there every time I got a paycheck. My boyfriend (now husband!) started saving too. And, a few years down the road, we used the cash we'd stashed to pay for our wedding and honeymoon.
As an unexpected bonus, we'd actually developed a habit for saving at that point. It was something we'd both gotten used to doing! So, with no more wedding to plan, we started new sinking funds for a home down payment, a baby, and more.
Types of sinking funds
You probably already have some ideas for ways to use sinking funds in your life. But here are a few more to consider as you get set up with your savings:
Typical car maintenance or expected repairs
A replacement car when the one you have is getting old
Upcoming family vacation
Holiday spending
Gifts for birthdays
Birthday party you're hosting
Insurance premiums
Estimated taxes owed
Anticipated medical costs (doctor's visits, known procedures, or recurring prescription costs)
Membership fees or subscription costs
Tuition or child care payments
Fees for hobbies, sports, or extra-curricular activities
Regular home maintenance
Replacement appliances
Elective home upgrades (finishing your basement, adding a patio, painting the kitchen)
Clothes for the family
Pet care expenses
Baby or adoption costs
Money to keep you afloat during maternity leave
What kinds of sinking funds do you already have in place? And which ones are you thinking of setting up for your family?