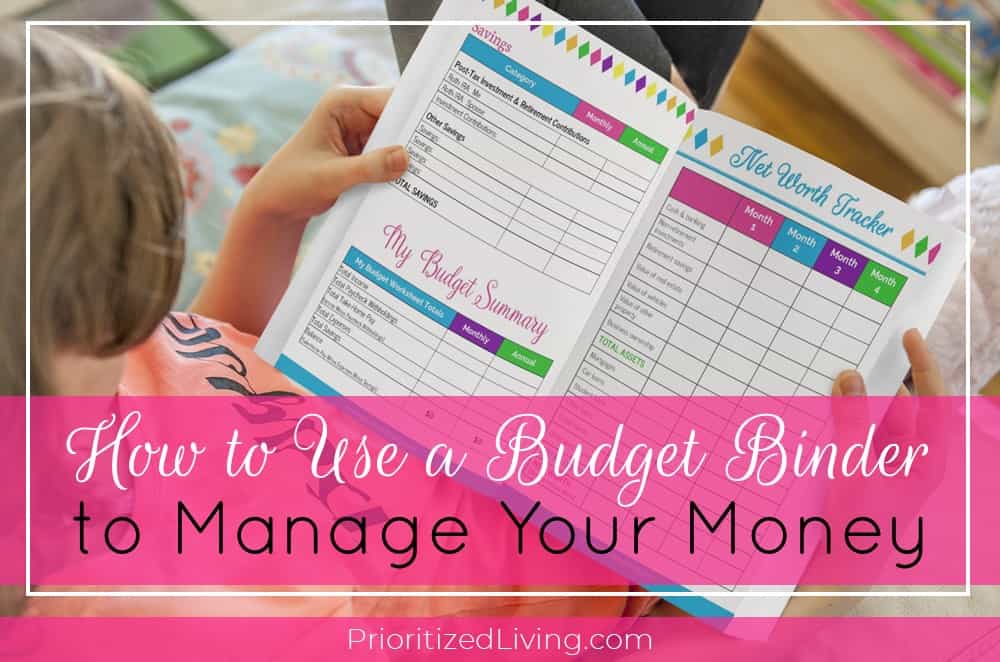 Even if you have the simplest financial situation, managing your money isn't always that simple. Add in loans, retirement plans, maybe some kids or even a small business . . . and it gets complicated fast.
After all, your financial life is multi-faceted.
You may have multiple sources of income, savings accounts, retirement or investment accounts, bills for your home, bills for your family, expenses that are coming up, and things you want to do with your money.
How do you keep it all straight and get it all done?
A budget binder, like My Budget Binder from Prioritized Living, is a fantastic tool for mastering your finances. It takes the mess and stress of money management out of the equation and gets you moving toward your financial dreams.
So what is a budget binder? And what benefits does it offer you in managing your household's money?
Why should you create a budget?
You've got a unique vision of what your money will do for you during your life. Maybe you want to . . .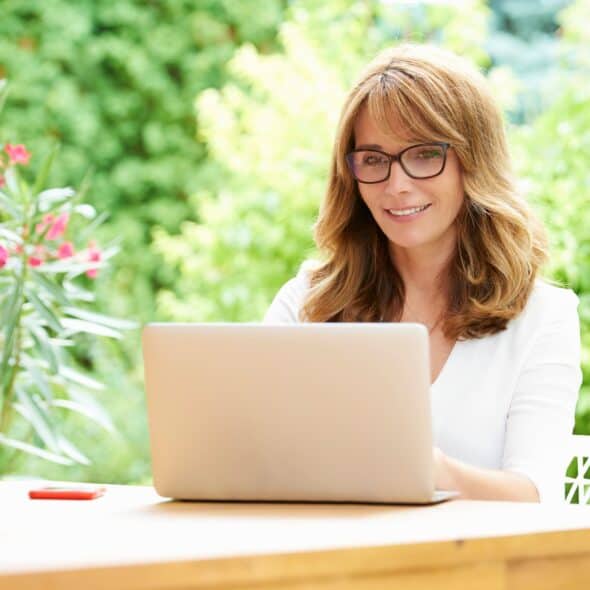 Pay all your bills on time
Buy a house
Replace your car in 5 years
Give generously to your favorite charities
Retire at 65
Pay for your kids' education
Start a business
. . . and much more.
Too often, a budget is seen as a restrictive killjoy. But a good budget is actually a path to freedom — a blueprint to reaching all your financial goals!
When you use a budget, you have a clear, pre-planned strategy for spending, saving, and repaying debt.
You purposefully allocate funds toward your goals before you have the chance to spend them. You see trade-offs clearly so that you can make choices about your priorities. And you can build in buffers to absorb life's unexpected but inevitable expenses.
A budget is a path from where you are now to your ultimate goal.
CLICK HERE to grab your copy of My Budget Binder from Prioritized Living!
A good budget fits
you

at this moment in time.

There's no such thing as a one-size-fits-all budget.

Sure, you can start with one of the popular budgeting rules of thumb, but — ultimately — a great budget is custom-fit to you.

After all, your goals are unique. Your priorities are unique. And your current financial circumstances are unique.

On top of that, life brings changes — new goals, shifting priorities, career detours, kids, aging, etc. So the budget that's tailor-made for you right now might need some tweaks or a complete overhaul within a year.
Why you need a budget template
Starting a budget from scratch is an exercise in frustration.
The process of going from a blank page to a finished budget is extensive. And, without a solid starting point, people often forget some key expenses when creating a budget from the ground up.
Fortunately, a template takes the guesswork out of the process entirely.
With a comprehensive budget template, you don't need to remember what income sources, expenses, debts, and savings you've forgotten. Instead, simply go line by line, fill in your household's numbers, and celebrate your completed budget within the hour.
What is a budget binder?
With a completed budget in hand, you're a financial rockstar! Instead of hoping your big dreams come true, you have a custom plan to make it happen.
But how do you go from simply having a budget that gathers dust to succeeding with your financial plan?
A budget binder is the answer.
A budget binder is a comprehensive system for personal budgeting. It includes the budget itself and worksheets to support your financial plan.
This powerful tool provides the resources and support you need to follow through on your carefully crafted budget and achieve those big goals.
How to make a budget binder
Sure, you could start from scratch. Or you can grab a ready-to-go system for your family's budget binder.
That system includes a comprehensive template for your budget, planning worksheets, expense tracking worksheets, debt worksheets, calendars, and much more.
Print out the pages you need — as many times as you need — and secure them in your own binder. Set up your budget binder easily. Then use it to keep tabs on your finances, spot opportunities, and work steadily toward your goals.
Benefits of using a budget binder
With your budget binder in hand, you can enjoy these financial advantages:
1. Keep everything organized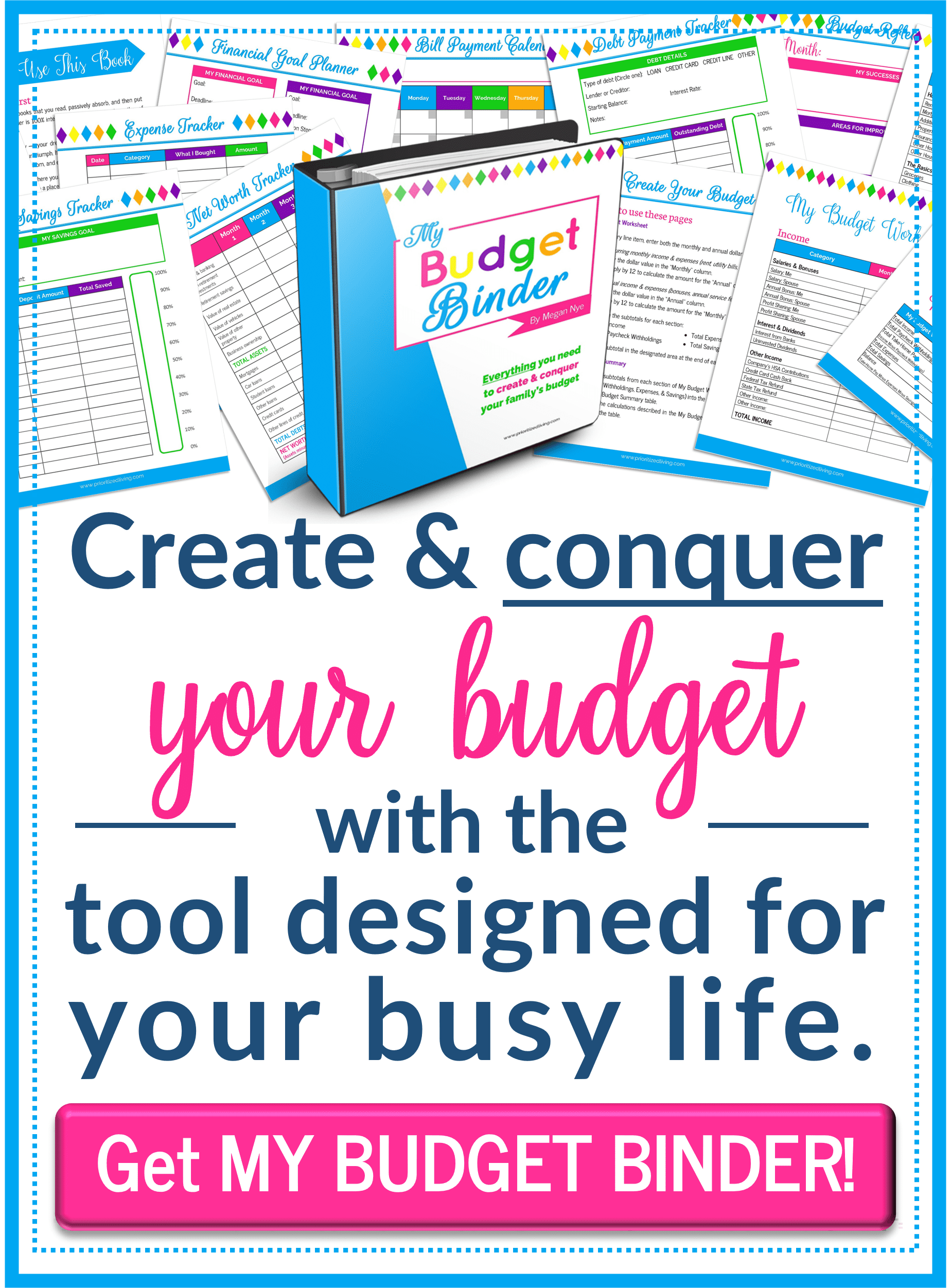 If you've ever misplaced a bill or hunted for a receipt at tax time, you know the impact of even a bit of disorder when it comes to your money.
A budget binder corrals your financial plan and all its supporting worksheets in a single location.
Want to know where you stand with each of your debts? How much you've spent on dining out this month? What your net worth is?
It's all in the budget binder.
In one compact package, you get a birds-eye view of everything going on with your money, plus critical details if you need to dive deep.
2. Remember why you're doing this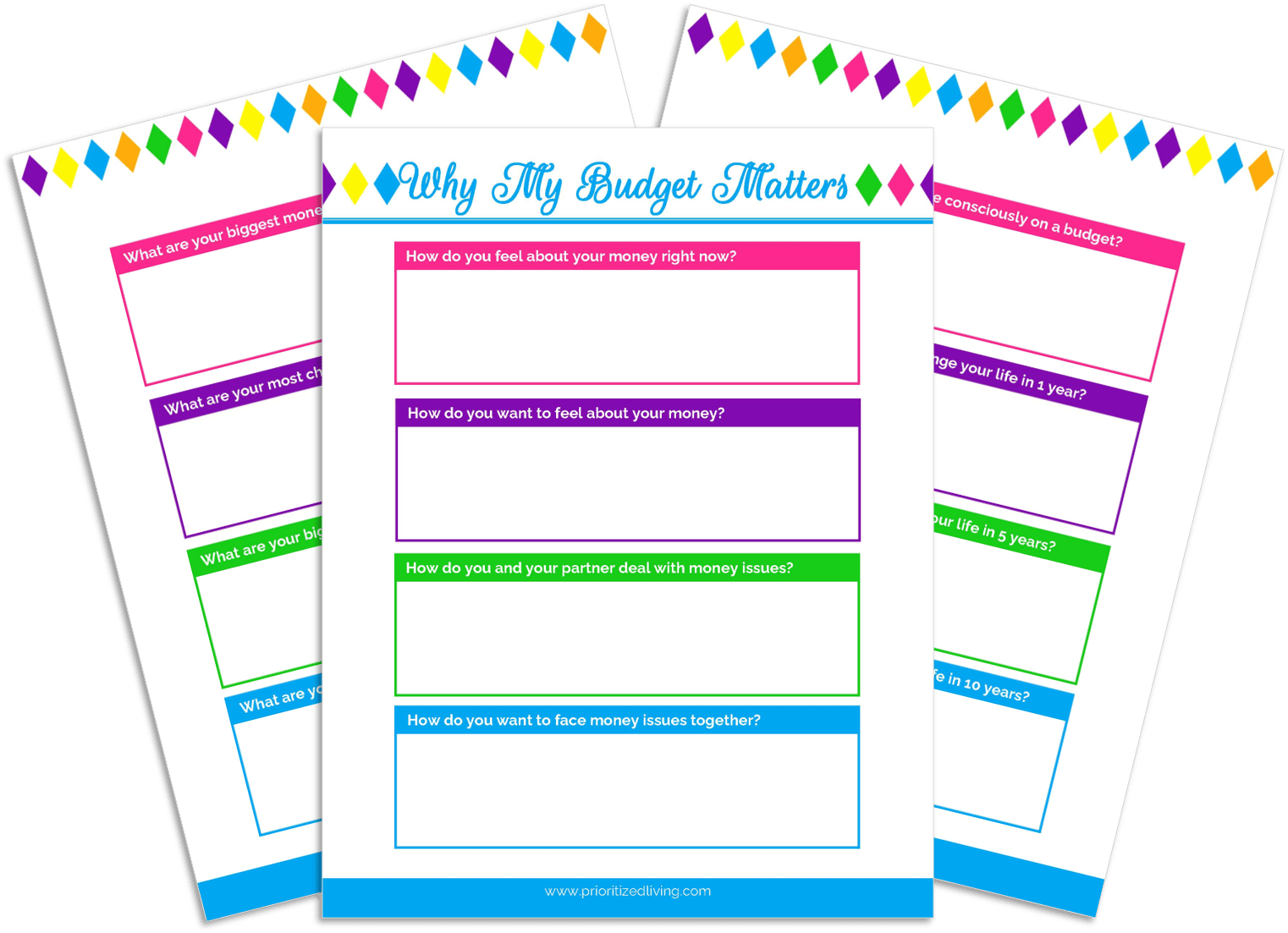 A good budget binder gives you the space to think through the "why" of your budget:
Why are you making and following a budget in the first place?
What are you hoping to accomplish?
How do you hope it will improve your life in a year? In five years?
Clarifying these answers for yourself is critical in maximizing your success. And writing them down in your budget binder allows you to revisit your "why" when the going gets tough.
3. Keep sight of the big picture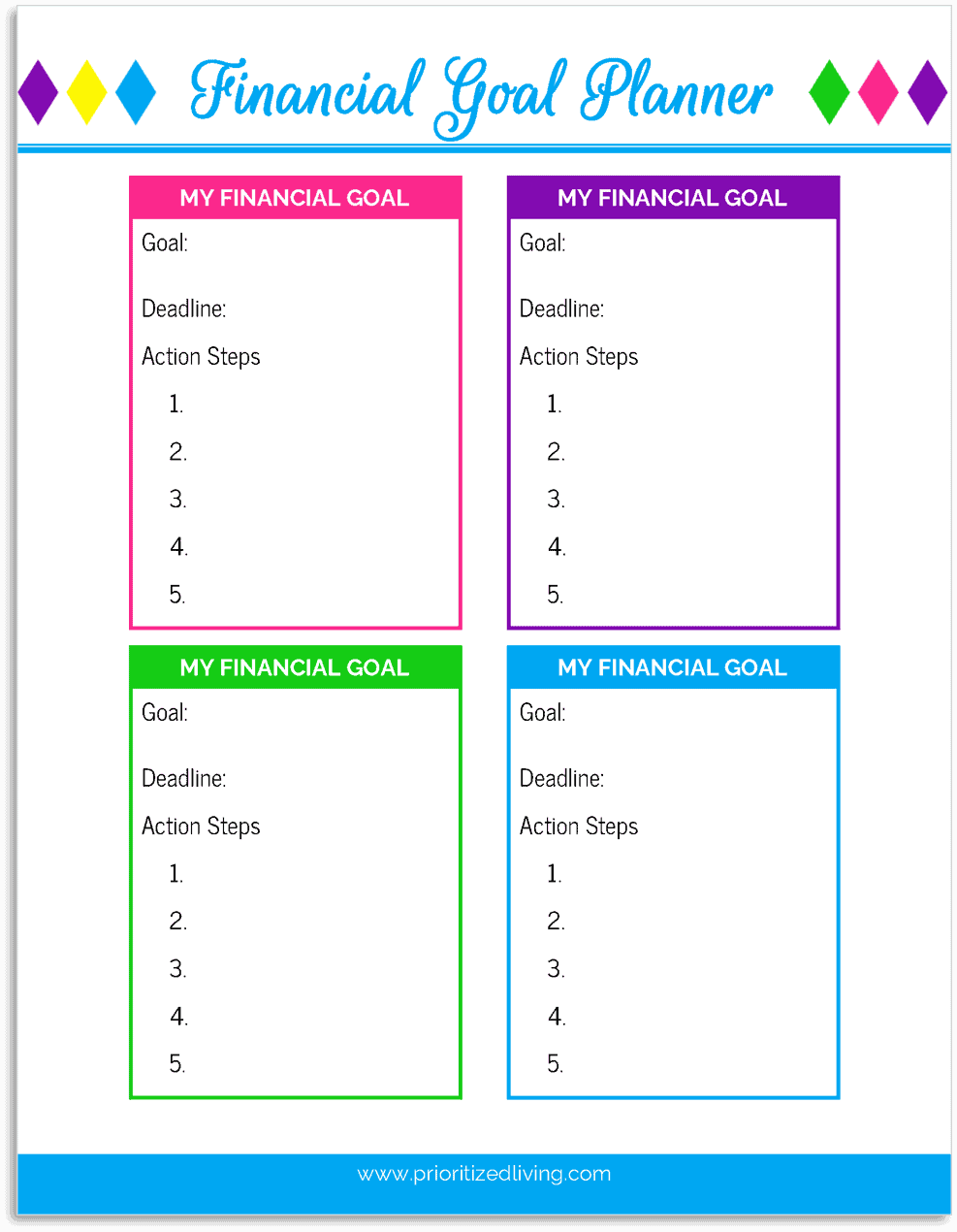 It's so easy to get bogged down in the nitty-gritty of your money — individual bills, piles of utility statements, cashing each paycheck one at a time.
So you miss the forest for the trees — what you're hoping to accomplish with your money this summer, next year, or in 20 years.
Making real progress with your finances means keeping a pulse on your big goals for saving while building your financial security.
Your budget binder is ideal for dealing with the details while helping you create and achieve your big dreams.
With specially designed planning sheets, you can track it all. Spell out every one of your financial goals. Specify due dates. And list the action steps you'll need to take to make those goals a reality.
4. Keep your budget easily accessible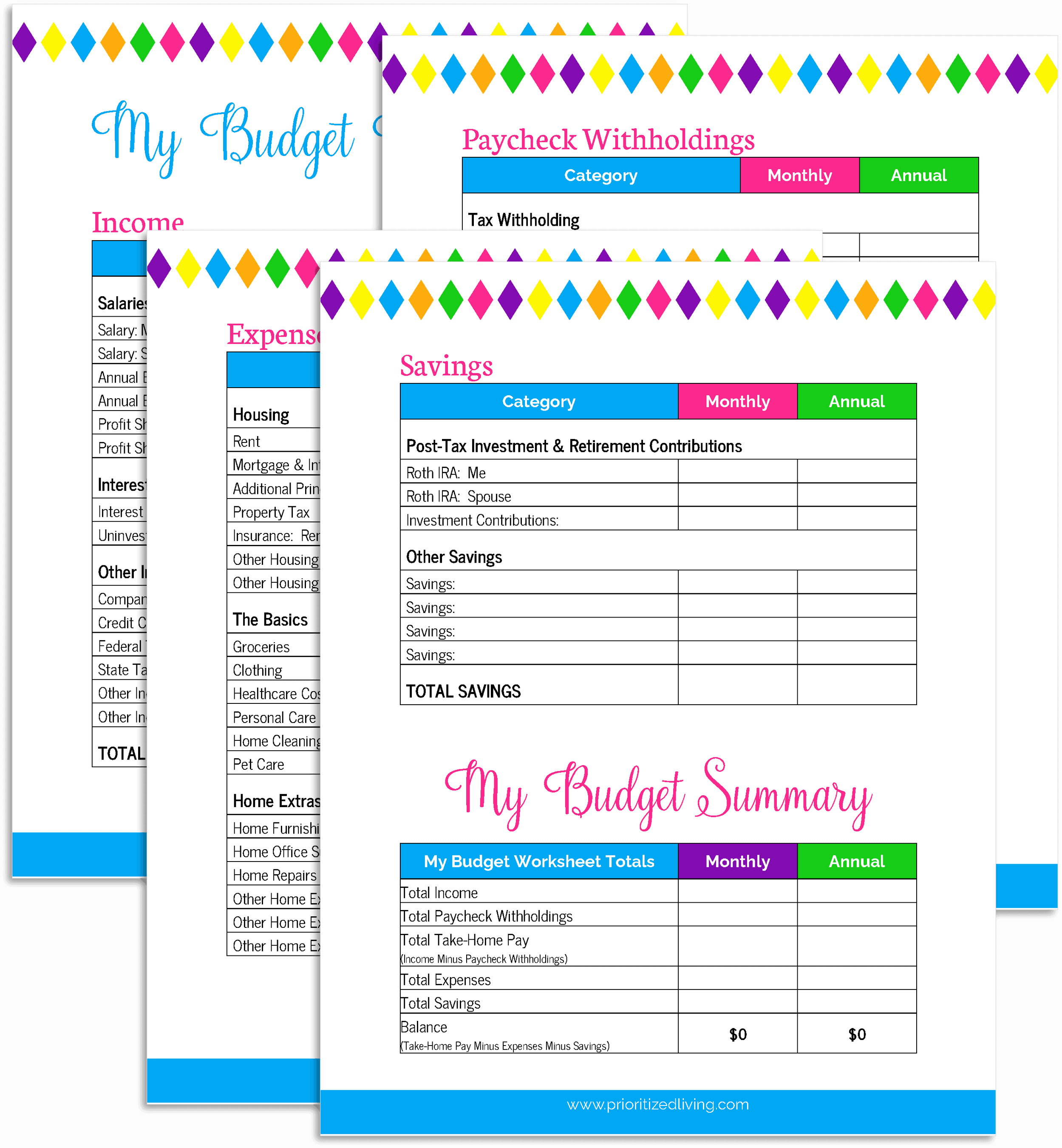 Your budget is a living, breathing tool. There's no point in making one if you'll simply tuck it away where you'll never see it again.
A budget binder changes all that. Your financial plan is front and center, so it's a breeze to use and access whenever you need it.
Easily check your plan and answer questions on the fly:
How much did you decide to spend on entertainment each month?
What's your regular monthly income?
Do you have the extra cash to put toward accelerated debt repayment?
Plus, your budget binder is an invaluable tool when you share financial responsibilities with another person.
Even if you split up chores like bill-paying, each of you can see the whole picture at any time. You'll know what tasks are done, what's still pending, and where you are in the journey.
5. Keep tabs on all your savings goals
When you set up your budget, you'll create space for sinking funds in your savings plan.
A sinking fund is a dedicated bank account that contains money saved for a specific goal. That might be upcoming holiday spending, a set of new tires for the car, or a fun weekend away.
You can create as many sinking funds as you have savings goals. But keeping those accounts — and amounts — straight can get complicated quickly.
Fortunately, your budget binder is here for that.
Each sinking fund gets a page of its own to track the goal, its deadline, your target savings amount, dates and amounts of deposits, a running balance, and the percentage of your goal saved over time.
6. Stay on top of debt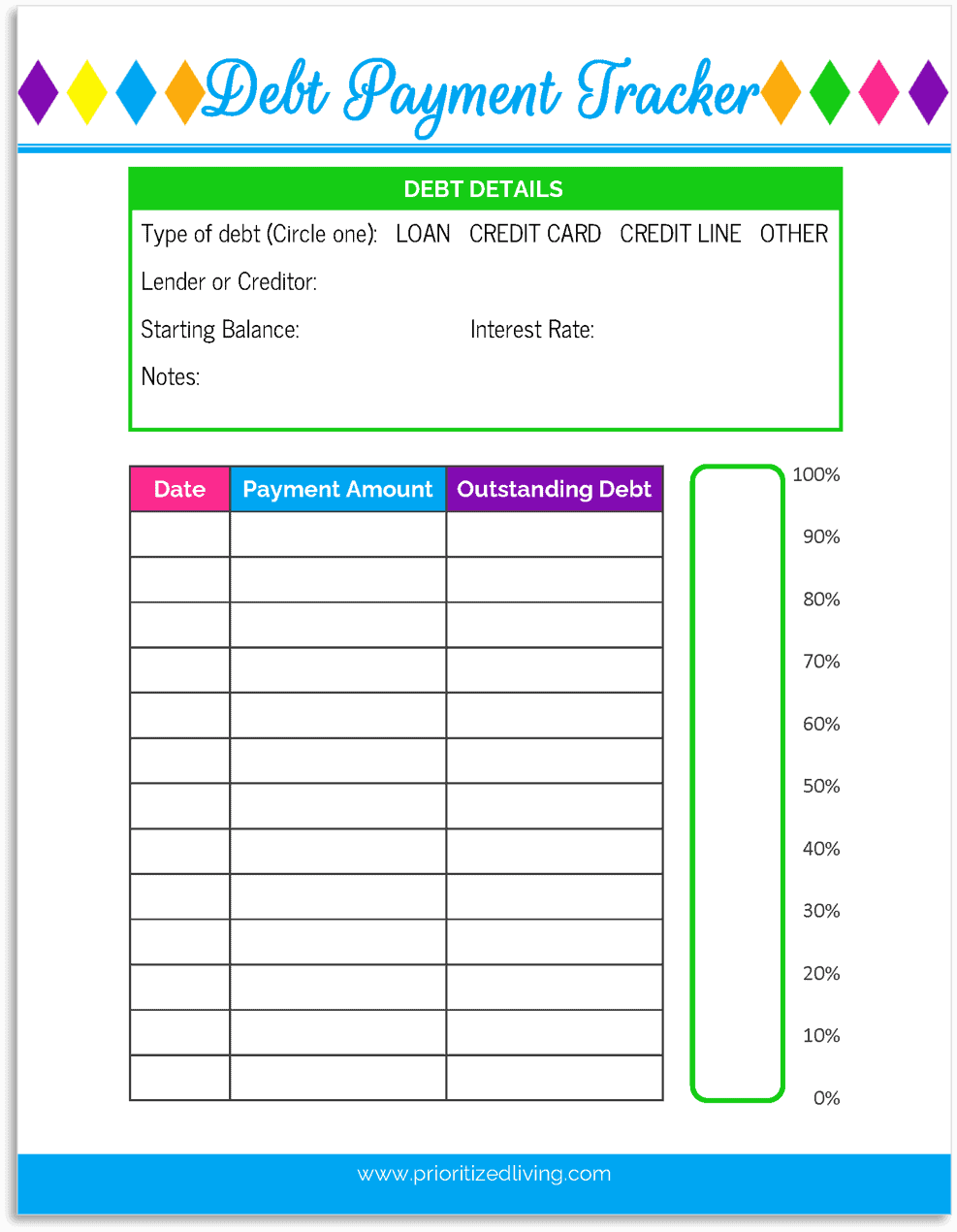 If you're like most Americans, you've got at least one form of debt . . . and probably more than one — a mortgage, a car loan, student loans, personal loans, credit card debt, and so on.
And, if you're focused on whittling down that debt, you know how important it is to stay on top of the payment plan you've laid out for yourself. And watching your balance dwindle? That's an excellent way to stay motivated!
But keeping tabs on where each debt is at any given time can be complicated!
The budget binder offers easy solutions. Your net worth summary provides a top-level view of assets and debts over time. And specialized debt worksheets break out each individual debt.
You'll see how much you originally owed, your interest rate, payments you've made, and what percent you've paid off at this point.
See how far you've come and even use the information to create an accelerated debt repayment strategy.
7. See where your money is really going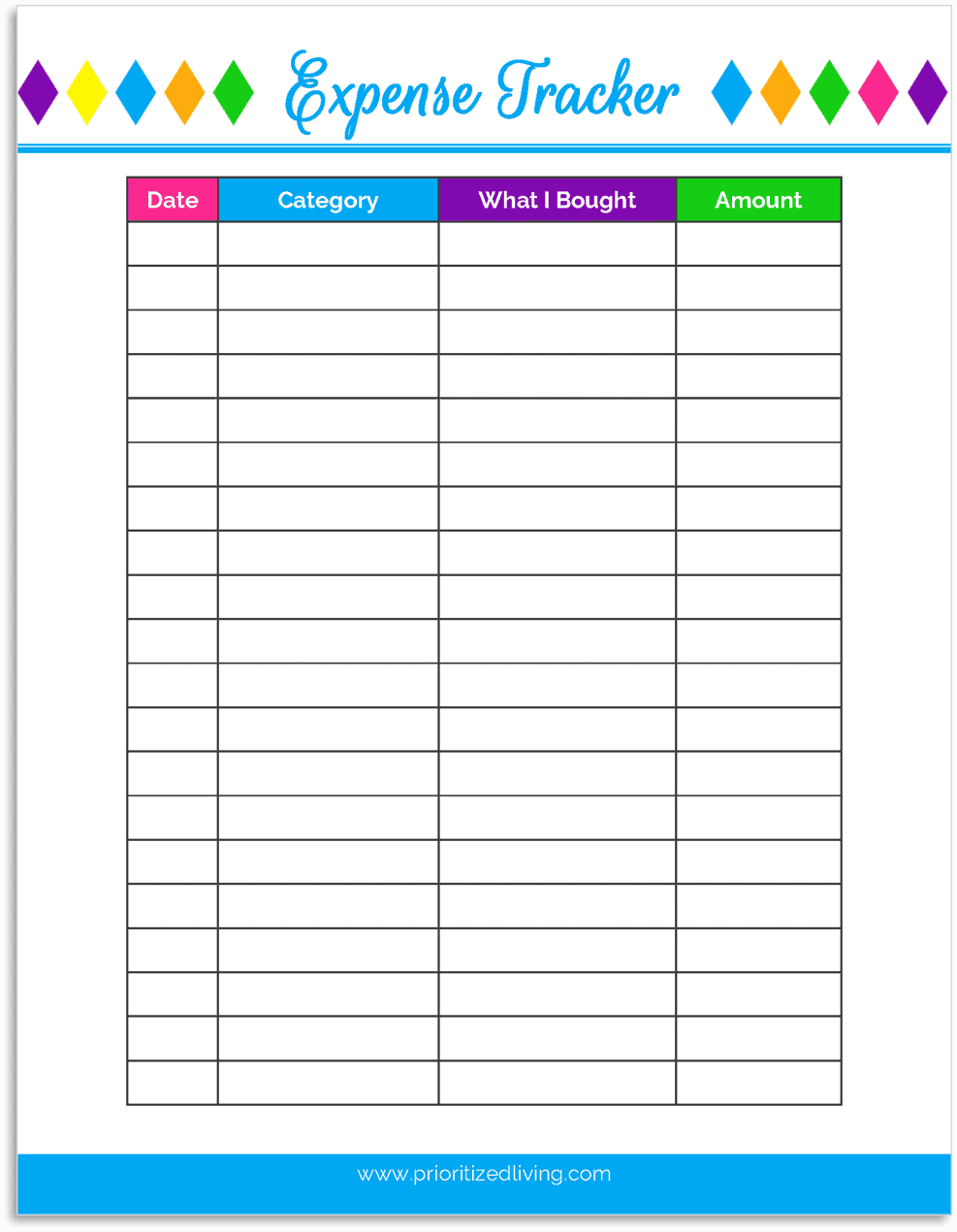 Where have you spent money this week? How much did you pay to fill up the cars last month? Are you over budget on your groceries?
Unless you track your spending, you likely don't know the answers to these questions. And research shows that most people underestimate — sometimes by a lot.
So stop guessing (and underestimating). The budget binder includes worksheets to track your expenses by spending category. With those in hand, you can easily see how your actual spending compares to your budgeted plan.
8. Don't miss a deadline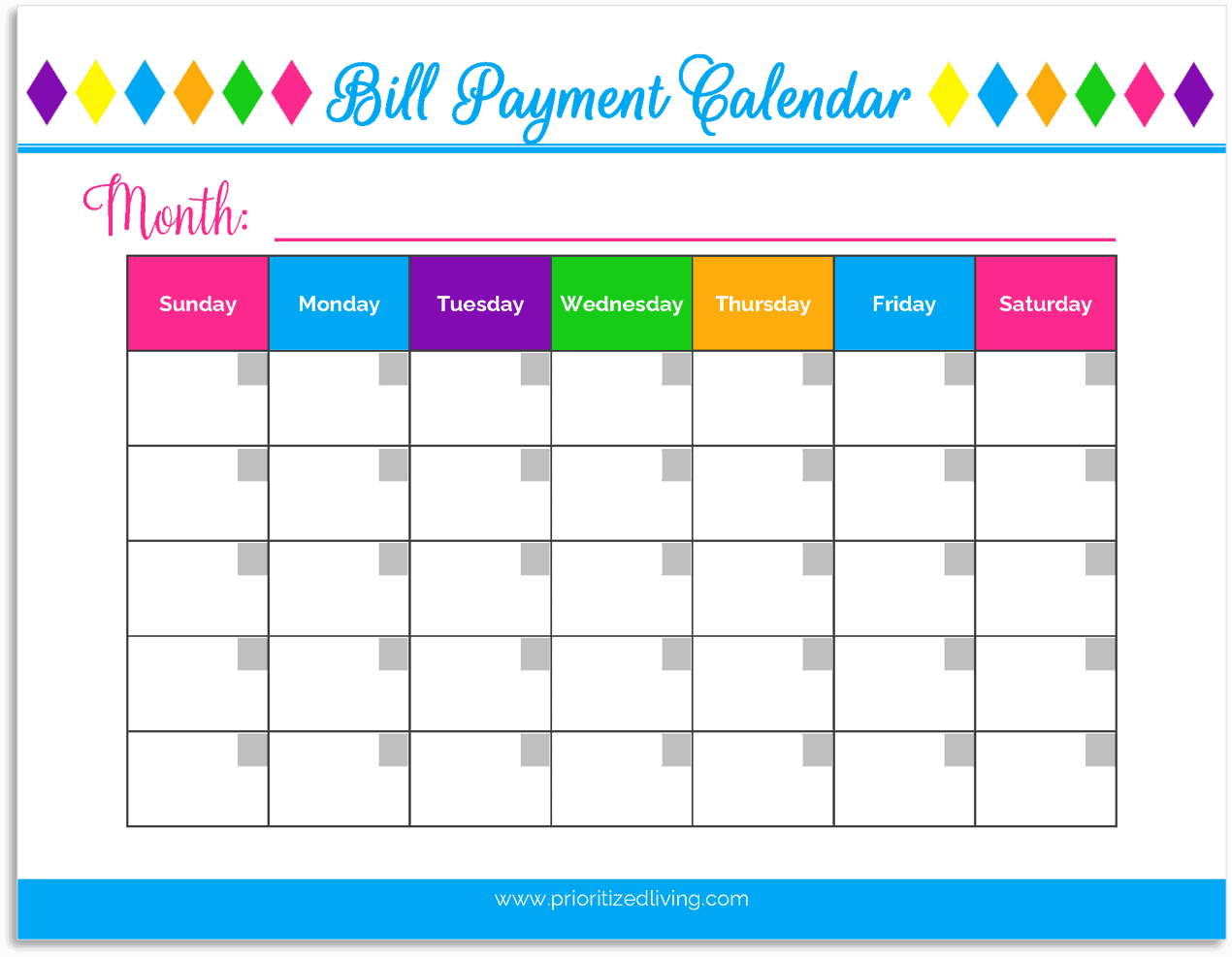 Speaking of debt, every loan, credit card, and bill you have comes with a payment due date.
And you know what a pain it is when you realize you've missed a deadline. Suddenly, you're hit with late fees, finance charges, and a black mark on your credit report!
Plus, you might lose coverage if you're late on an insurance payment or run into trouble with the bank if you're behind on your mortgage.
So it goes without saying that staying on top of your due dates is a significant priority. And keeping it all straight in your head? That's pretty much impossible.
But your budget binder puts all those deadlines in a handy calendar form. See what's coming up, pay those bills, and check them off. Rinse and repeat each week, and you'll never be late again.
9. Watch your wealth grow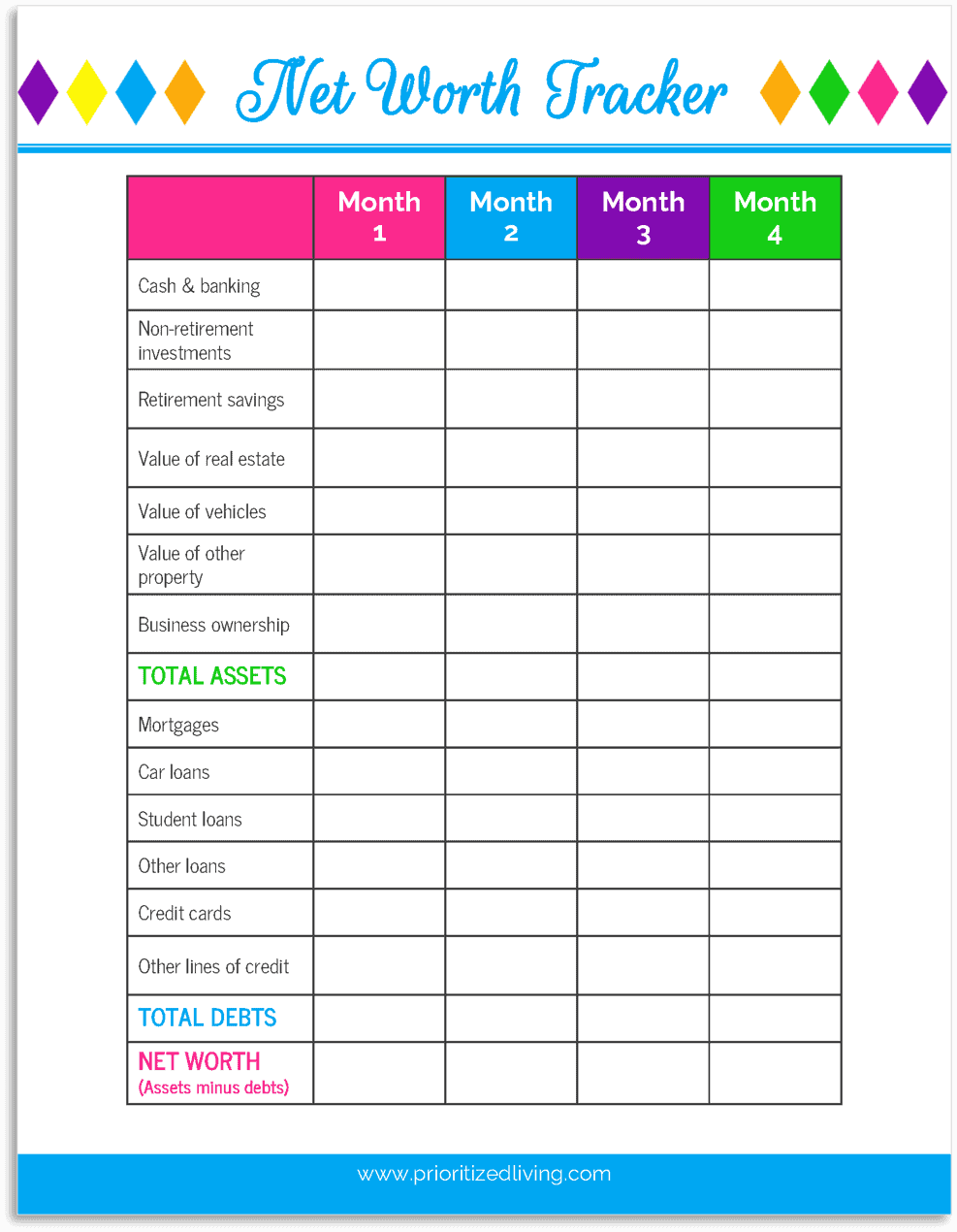 Are you really making progress?
With all the transactions — income, expenses, debt repayment, and savings — you have each month, it's easy to get bogged down. Are you doing well? Are you moving toward your goals? How quickly?
With a net worth tracker, you'll always know.
Each month, use your budget binder to record your high-level numbers:
Bank account balances,
Investment valuations,
Property values,
Outstanding debts,
And your net worth.
With just a glance, you can see if your assets are increasing, your debts are decreasing, and your net worth is growing.
10. Stay proactive with your money
Managing money often feels completely reactive. Get the electric bill, and pay it. Notice bald tires, so swipe at the auto shop. Visit the dentist, and pay her too.
But using a budget binder helps you move from being reactive to proactive.
You build a complete budget that helps you identify and plan for regular costs. You see what expenses are coming up next month (or in six months) that you'll want to save for now. You even make space for those unexpected costs that tend to pop up in life.
And you create that coveted breathing room in your finances.
With intentionality in place, you can set aside money for those long-term goals — retirement, college, a home, a vacation, or whatever your dream may be.

11. Reflect and adjust regularly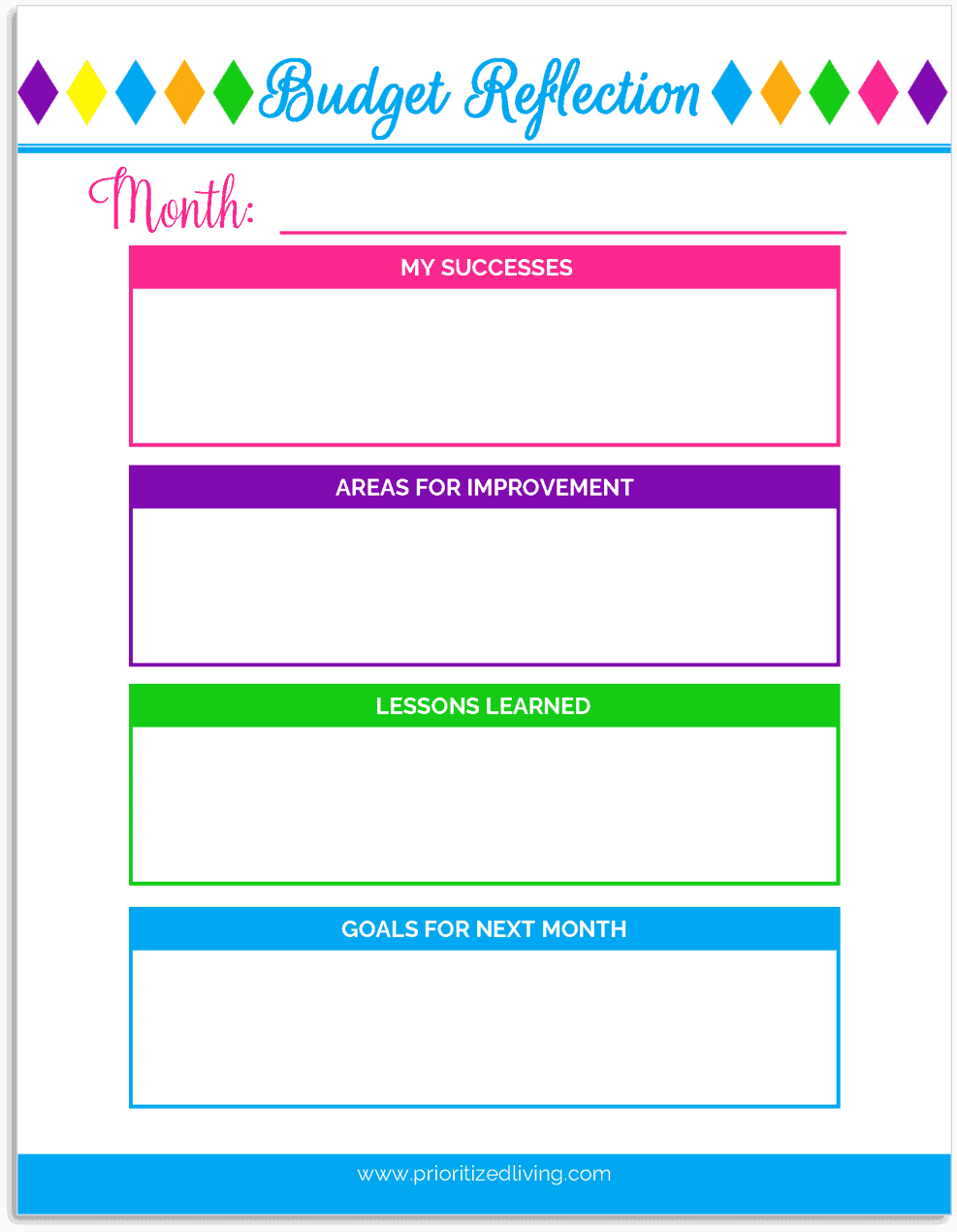 A key component to success with any budget is regular reflection:
What's working well?
Where are you struggling?
What can you do to improve going forward?
What lessons have you learned recently?
What near-term goals will you focus on?
In your budget binder, take the time each month to answer these questions. You'll identify growth and progress you might not have seen before. You'll spot problems while they're still small. And you'll have the opportunity to develop plans to keep improving every single month.
Creating a budget can be tricky enough. But following through day after day — without losing track of all those balls in the air — is the real struggle. However, with a budget binder in hand, you can simplify the entire process.
Create a robust budget. Plan for the future. Track your progress. Make adjustments as you go.
Start using your budget binder to create the future you've always envisioned.
Ready to get started? Get your own printable version of My Budget Binder right now!