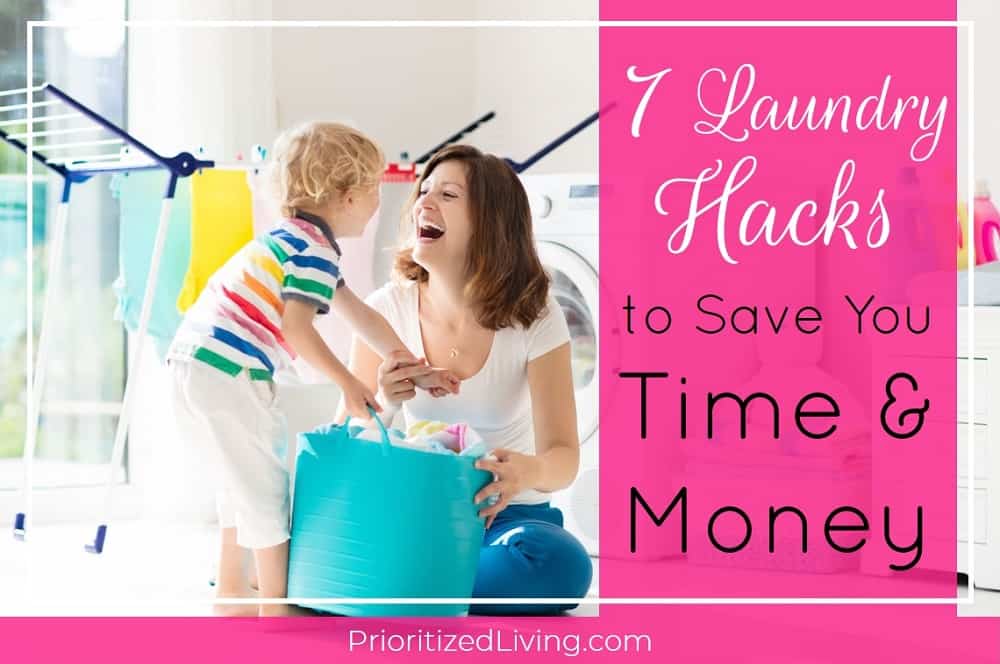 Note: This post contains affiliate links. Read my policy here.
I've heard that there are people who enjoy doing the laundry . . . but I've never met a single one.
Odds are, you wish that you had a magical helper — a laundry fairy who would pick up, sort, wash, dry, iron, fold, and stow your family's clothing without your needing to lift a finger.
But, failing that, it's up to you to face the never-ending chore of doing the laundry.
But what if you could make doing the laundry faster and easier?
1. Decide on a laundry schedule.
Here's a sure-fire way to stress yourself out: Wait until you're fresh out of socks or underwear before you deal with your overflowing hamper.
The secret to making sure your family is always clothed (with clean clothes!) without the hassle is establishing a laundry schedule that meshes well with your life.
Depending on the size of your family and your responsibilities, that might mean doing a single load on the weekend, running a load twice a week, or throwing in clothes every other morning.
As an infant, my son was the king of spit-up. So, out of necessity, my husband and I soaked baby fabrics daily and ran laundry loads nearly as often. Now, mercifully, we've scaled back to a Thursday-Sunday schedule that fits our busy schedule while keeping our family clothing nice and clean.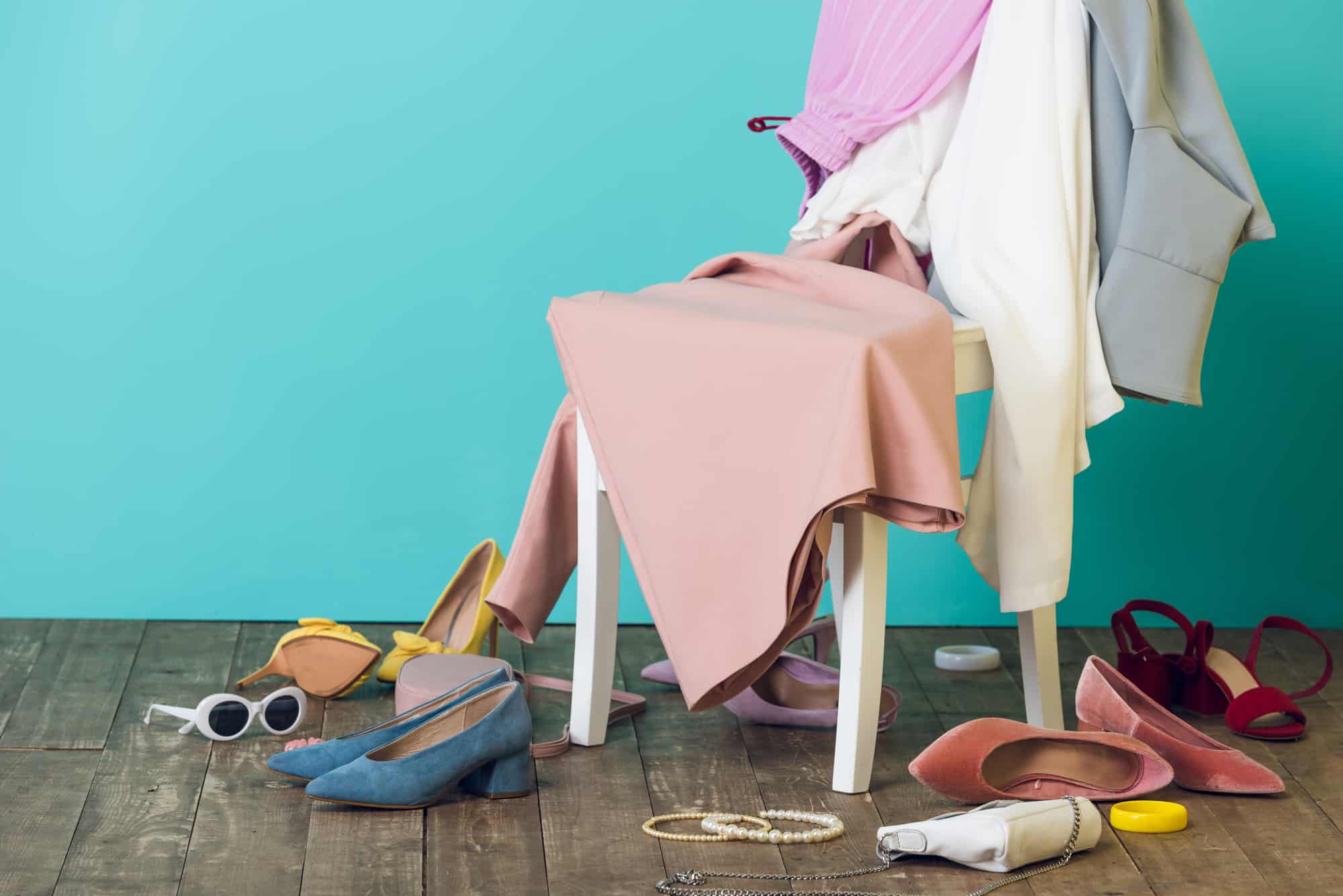 2. Position hampers where clothes naturally fall.
I'm a big believer in changing your organization system to match your life instead of trying to force yourself to change your natural habits.
Case in point: Clothing tends to be dropped wherever it is that you're changing. So, if you change in your bedroom but have your clothes hamper in your bathroom, you're bound to lose some dirty socks under the bed or feel like a nag when your family members don't always schlep to the distant hamper.
The solution? Put the hamper wherever it is that you and your family members routinely undress. That might mean a big hamper in the bathroom — maybe a sorting hamper if you want to keep each person's clothes separate — or individual hampers in each person's bedroom closet. Corralling those clothes saves you the irritation and minutes spent on chasing down wayward garments to launder.
3. Stop sorting.
It's easy to assume that color sorting is a no-brainer when it comes to laundry. But washing the entire (unsorted) load in cold water saves you the cost of water heating and the mind-numbing time suck of sorting dirty clothes!
Sure, there are some items you may want to separate — those dark-colored jeans you're washing for the first time, that white table runner you placed on your bright red tablecloth, or seriously soiled fabrics that need some special treatment.
But, for 99% of your washing, you can absolutely dump everything into the machine, set it to cold, and never wind up with unclean clothes or dye transfer.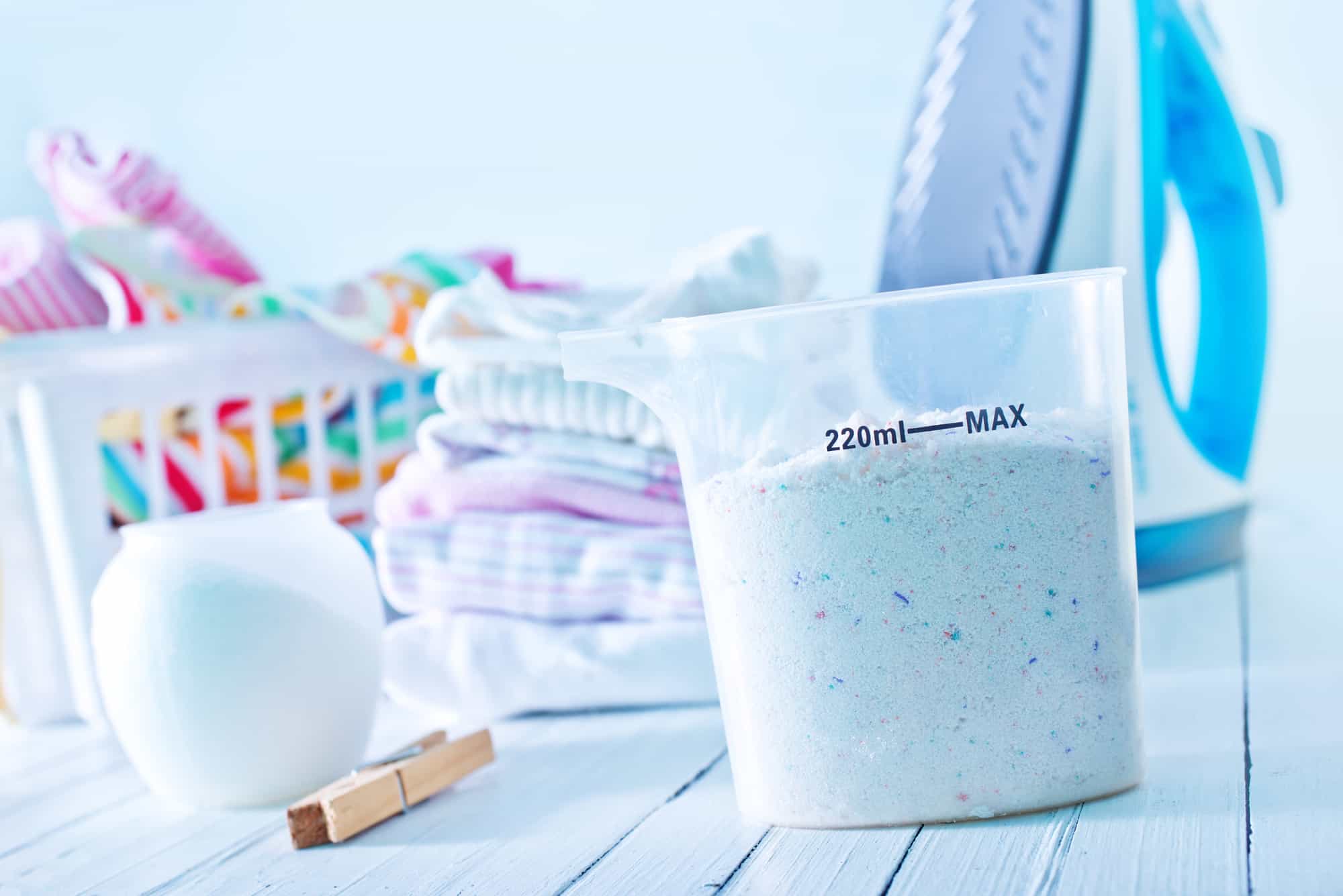 4. Get the supplies you need.
The right tools make the job of doing the laundry a nearly fool-proof process. And some specialized supplies can actually save you time scrubbing, drying, and ironing.
Here are some my all-time favorite supplies for making laundry time easy:
♦ A sturdy laundry basket
Choose a laundry basket with a slight kidney shape so you can hold it comfortably against your hip.
♦ A place to soak or hand-wash clothing
A laundry sink is ideal, but any big sink, bathtub, or large washing tub will do in a pinch.
♦ Washboard or scrub brush
If you're handwashing or doing some hardcore stain removal, a washboard or scrub brush give you the elbow grease you need to get clothes clean.
♦ Stain remover
We've found success with OxiClean powder. We mix some with water in our laundry room sink, rub it into the offending garment, let it sit, and then scrub gently later before tossing the item into a load of laundry.
♦ Delicates bags
These amazing mesh bags are perfect for protecting lingerie, fussy clothes (sequins, appliques, etc.)., and my kid's favorite stuffed monkey. You can also break out these bags if you want to corral all your socks in one place to save time after drying.
♦ Laundry detergent
Choose the delivery method that works best for you — liquid detergent, powdered detergent, or individual detergent pods.
♦ Bleach
Consider adding no-splash bleach to your supply shelf for whitening or sanitizing.
♦ Dryer balls
We just recently discovered these cool, woolen dryer balls. Toss these into your dryer with your wet laundry, and they'll work hard to separate, fluff, and speed-dry your fabrics.
♦ A drying rack
This gullwing drying rack is my new favorite for drying all my family's clothes quickly and without wrinkles.
♦ Hangers
Choose no-slip hangers to keep your clothes secure while drying smooth.
♦ Ironing board
Choose a sturdy ironing board that collapses. If you're short on space, consider a smaller ironing board that sits on a tabletop during use.
5. Make your supplies organized & accessible.
Once you have all the gear you need to be a laundry ninja, it's essential that you make it easy to use when and where you need it. After all, running around the house to track down your detergent, your iron, and more, is a maddening waste of time.
If you have a dedicated laundry room, it's likely that you'll simply stow everything there. If your washer and dryer are tucked into a small closet, you may look to do your air drying, ironing, and other activities in a secondary space.
Either way, take advantage of some easy solutions for storing and organizing your laundry supplies:
6. Air dry.
I adore my dryer. And sure, it's fine to zap our socks our towels until they're bone-dry. But, left to its own devices, it'll shrink some of my favorite clothes and drive up my electricity bill. So, on laundry day, we always pull out shirts, pants, dresses, skirts, and delicate items halfway through a full drying cycle.
And, to keep those wrinkle-free while they dry naturally, we've found that a few tried-and-true tools make the process easy:
No-slip hangers: These babies keep slippery clothes from shimmying onto the laundry room floor while drying from a suspended rod.
Clothing rod: A simple horizontal pole lets you hang dress shirts, skirts, and more without introducing weird creases.
Drying rack: We used to have the traditional rack (which never seemed to let air circulate nicely), but our new favorite rack allows all the clothes to breathe and dry in no time!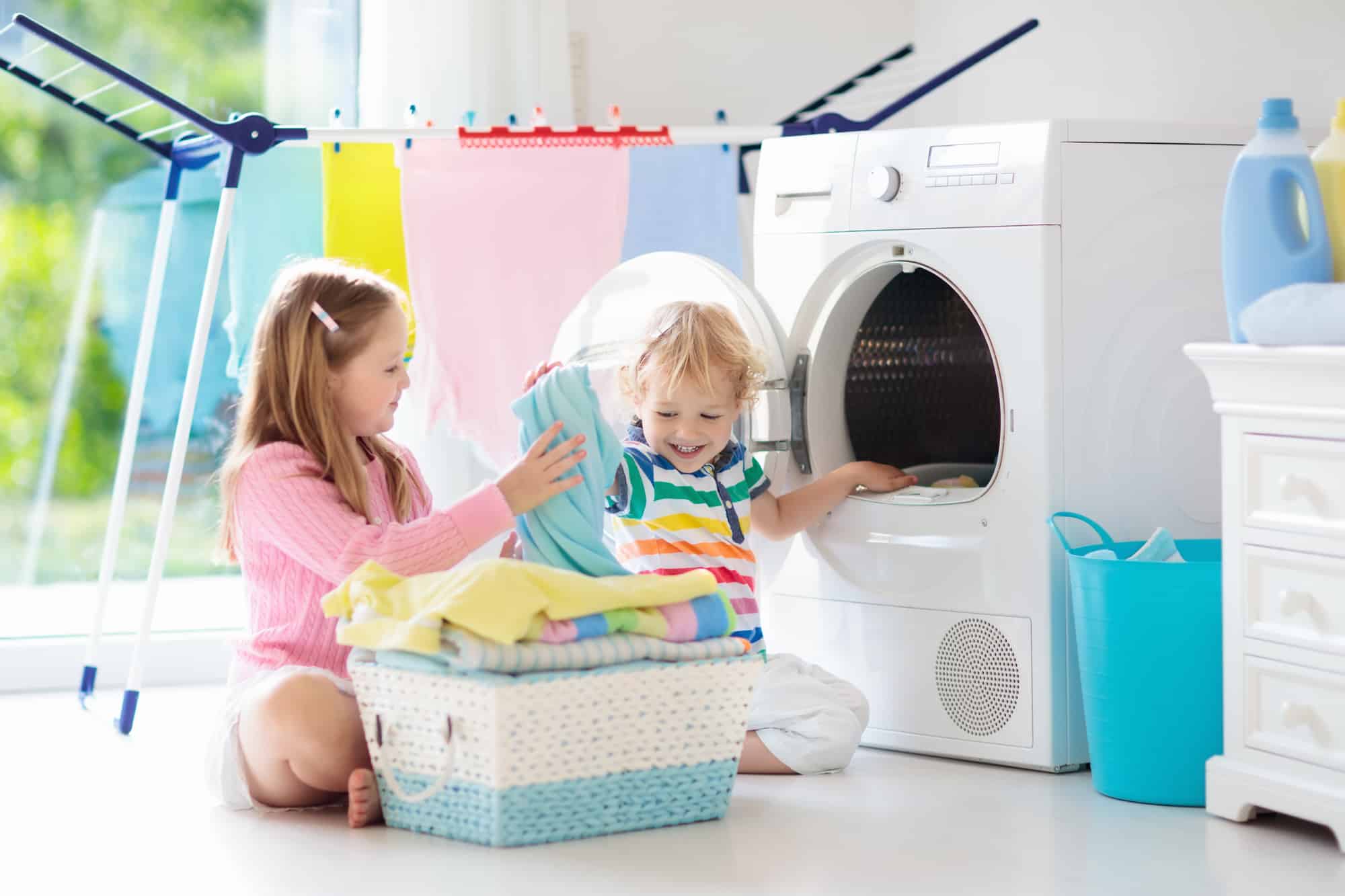 7. Get the gang involved.
Surprise! There's no rule anywhere that decrees that laundry is a mom's job! In fact, even young kids can run a load. (And it doesn't hurt to teach them now before they come home from college with a bag full of dirty clothes for you to wash.)
So get everyone on the same page. Teach your kids (and husband!) exactly how to work the washer and dryer. Show everyone where you keep the laundry supplies they'll need. And set clear expectations as to how clothing should be cleaned and how often it should be done.
If you've got a big family, or if run quickly through clothing with a spit-up-happy baby or an active athlete, consider whipping up a laundry schedule to avoid traffic jams at the washer.
So what's your secret to making laundry easy?