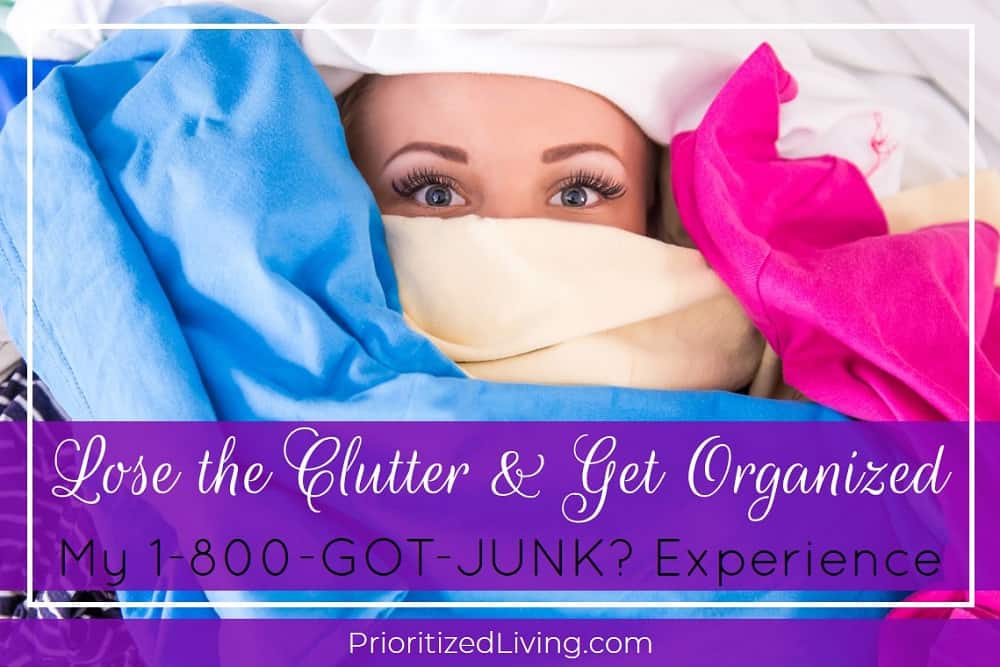 Note: This post contains affiliate links. Read my policy here.
It was time for a major clutter purge. That was the thinking of my husband and me in mid-2018.
We'd moved into our home a few years earlier, still toting plenty of possessions from before we were married. Up until then, we'd done a decent job of donating the smaller stuff we didn't want to organizations that would take it. We had dropped boxes at Goodwill, given unused diapers to a local women's shelter, and scheduled driveway pick-up for donations to the Salvation Army and Big Brothers Big Sisters.
But the big stuff we no longer needed (or wanted) as a married couple remained. The dining room set and recliner from his late, great-uncle. The second-hand love seat that had graced my first apartment out of graduate school. A skeeball table my husband had given me for Christmas the year we started dating! The list went on.
Some of it was moveable — like my husband's old fish aquarium and a massive painting he had purchased at a discount back in the day. But no charitable organization wanted to take them off our hands.
And other stuff was stuck. Maybe the two of us could have gotten that love seat and recliner out of the basement, but it would have been a major pain.
Finally, some of our junk was simply that. But much of what we wanted to clear out was not only usable but easily would have value to other people.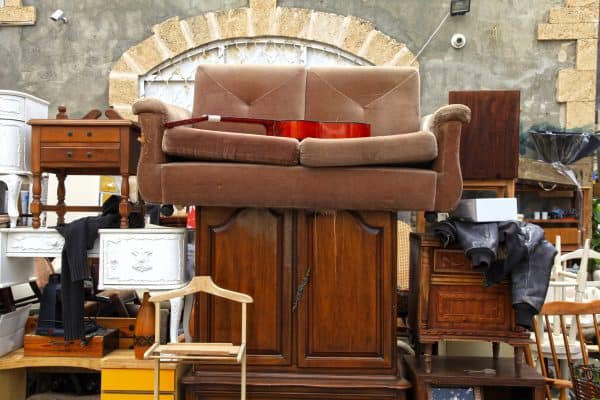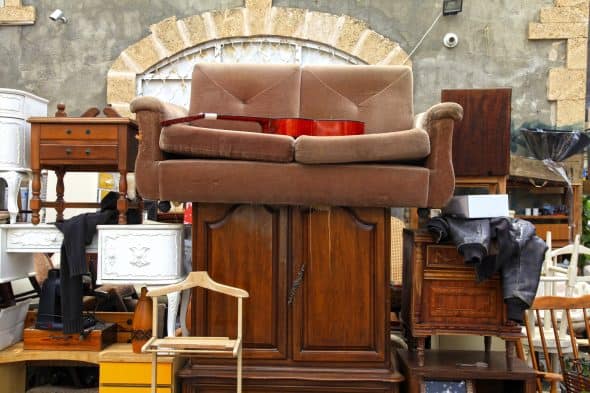 So we wanted a service that would . . .
Take all of the clutter we wanted removed . . . instead of cherry-picking from our stash,
Actually carry it out of our house . . . instead of forcing us to haul it out to the curb,
Donate, resell, or recycle our stuff, as appropriate . . . instead of sending it directly to the dump,
And do it all professionally and at a fair price!
After plenty of research, we turned to 1-800-GOT-JUNK?, a nationwide, residential junk removal service. And we were thrilled with the result!
If you too are ready to clear out your clutter and get organized, a junk removal service may be something you're considering! And you're looking for a thorough 1-800-GOT-JUNK? review.
So here's what you need to know about the process — how 1-800-GOT-JUNK? works, what you'll pay, and what I love (and don't love) about it.
How does 1-800-GOT-JUNK? work?
First things first. You want a price quote for your junk removal, so you need to set up a no-obligation in-home quote. Fortunately, it's easy to 1-800-GOT-JUNK? or by phone.
In some cases, you can actually nab same-day service. Otherwise, choose the future date and 2-hour time window of your choosing. (I was able to secure a date and time that worked for me 3 days from when I scheduled it.) During scheduling, you'll be asked to share some basic details of what you want picked up.)
On the day of the appointment, your 1-800-GOT-JUNK? team of two will give you a call shortly before they arrive, so you're ready to greet them. During my appointment, two friendly, professional guys arrived at my home with an official 1-800-GOT-JUNK? truck to assess my clutter, give me a quote, and kindly answer all my questions.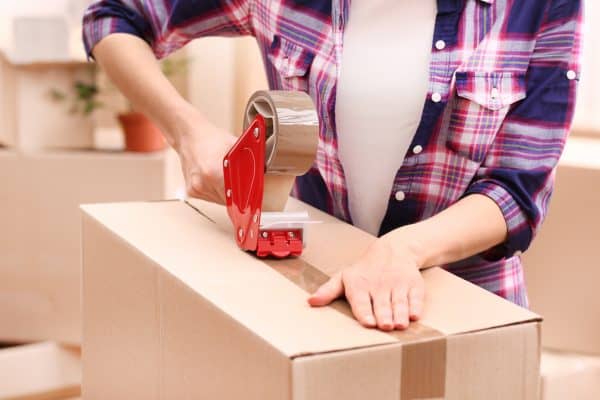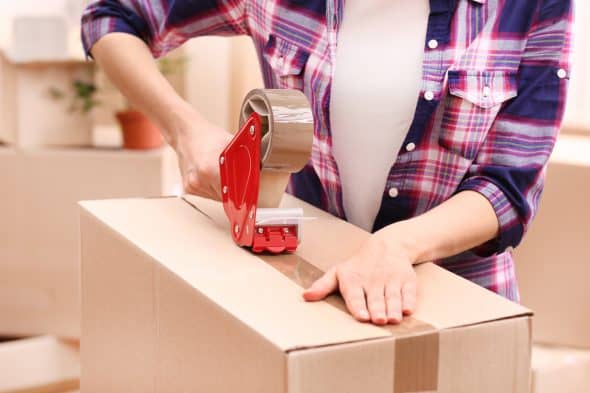 If you're happy with their proposal, the junk guys get to work right away! And their representatives aren't kidding in their commercial when they quip, "All you have to do is point." You don't have to drag the junk outside, out of the basement, or in from the back of the yard. Your two-man team goes to where the junk is sitting and hauls it away for you.
That skeeball table in our basement? Gone! The old dining room set cluttering up our first floor? Gone! Stuff in the yard, in the garage, and on our second floor? Gone! It was magic.
And they took it all! According to its website, 1-800-GOT-JUNK? will scoop up everything from furniture to appliances, electronics, tires, construction debris, yard waste, and more. If they can lift it — and it's not hazardous — they can take it.
Once the truck was loaded, our junk service team even swept up, so it looked as though our junk was never even there. After a hearty thank- you, a quick credit card payment, and receipt of paperwork, the 1-800-GOT-JUNK? team drove off with my unwanted items. And I headed back in to my clutter-free home!
How Much Does 1-800-GOT-JUNK? cost?
I love that the pricing for junk removal through 1-800-GOT-JUNK? is incredibly straightforward.
You can request a quote for pickup of a single item. But, in all likelihood, you've got a batch of stuff that's got to go.
In that case, pricing depends on what portion of their truck they fill with your stuff — one-eighth of the truck, one quarter, one half, three quarters, or 100%. If your junk load lands between two of those thresholds, you'll be rounded down to the nearest value and priced accordingly.


Going into the process, I found it very helpful to watch a short video produced by 1-800-GOT-JUNK? that shows exactly how much they can fit in their truck. Check it out if you want a better sense of how much truck space your stuff will occupy.
The guys assessing my clutter correctly estimated upfront — before I committed to the haul — that I had enough junk to fill the truck. The quote I received was completely straightforward with no hidden fees and just standard state tax included. I wasn't required to tip for my service, but I definitely did for a job well done!
Payment was simple as well. 1-800-GOT-JUNK? allows you to pay everywhere with cash or most major credit cards. Your local provider may even permit additional cards, checks, debit cards, or even PayPal transfers.
What I loved about 1-800-GOT-JUNK? service
One of the major selling points for me when it came to choosing 1-800-GOT-JUNK? was that it was not simply a trash service. In fact, 1-800-GOT-JUNK?
advertises its commitment to environmentally friendly practices for dealing with your junk — donating, repurposing, reselling, or recycling whenever possible. I was thrilled to know that some of my unwanted but still completely usable belongings might go to someone who needed it.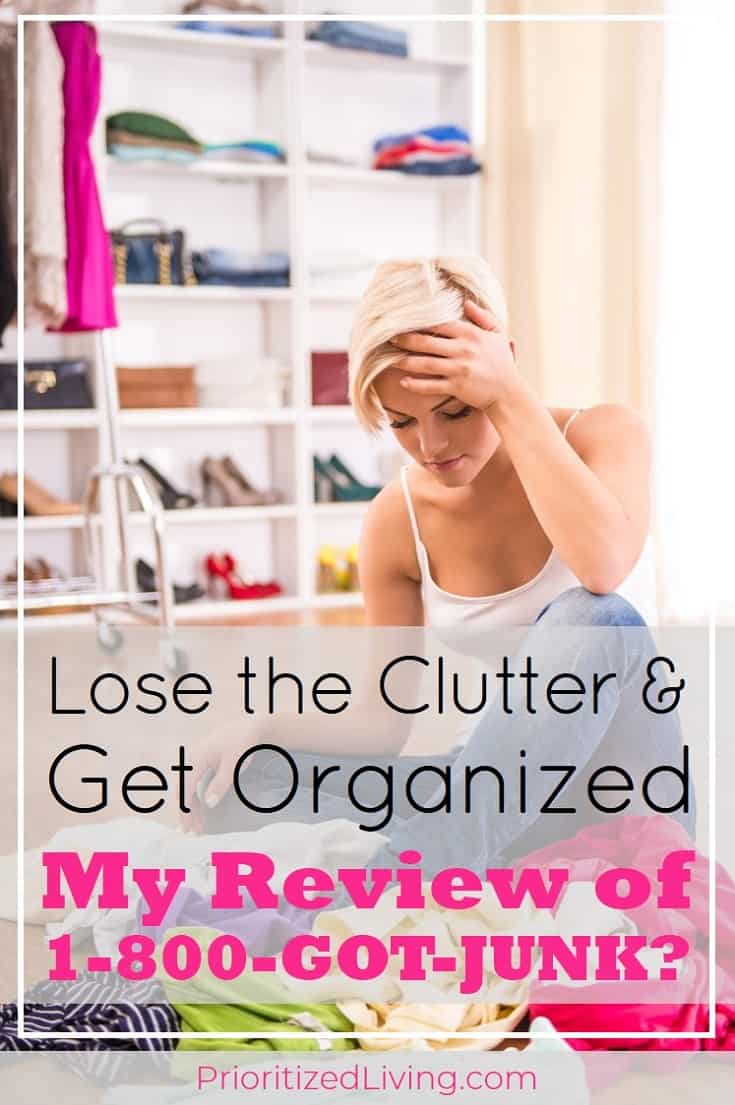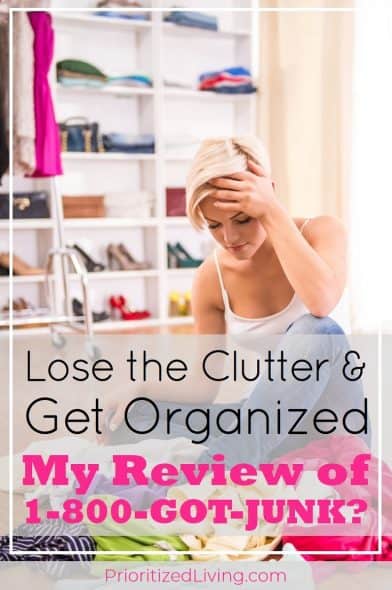 On top of that, I was ecstatic not to have to move my junk myself (or hire helpers to drag my family's clutter to the curb). I pointed; it was gone . . . just like the 1-800-GOT-JUNK? commercial advertises!
The team that visited my home was incredibly professional, timely, and careful — both with the junk that was heading out and the walls and doors of my home. (No scratches and no dust left behind!)
And, for my family, the price was right. To fill my truck completely — back in mid-2018 and in western New Jersey — we paid $678, plus tax. That sounds like a lot, but it felt like a bargain for the full-service value that we received for this one-time, major purge.
In fact, $678 was less than what my trash service quoted to haul away my junk . . . and they would have taken the whole lot directly to the dump. True, we could have rented a dumpster for less, but that would have clogged up our driveway and required us to round up and heave our stuff into it. (And it still would have headed to the junkyard.)
The downside of 1-800-GOT-JUNK? service
Overall, I was beyond happy with my 1-800-GOT-JUNK?
experience. But there were a few sticky points:
First was the method of getting a quote. I understand that it's easiest for 1-800-GOT-JUNK? to give you an estimate and pick up your junk in a single visit. And they don't obligate you to use them if you're not happy with the quote. But I had serious trouble finding even a ballpark figure for the service before my team arrived. And, while it all worked out, it would have been helpful upfront to know whether their service might be way outside my budget.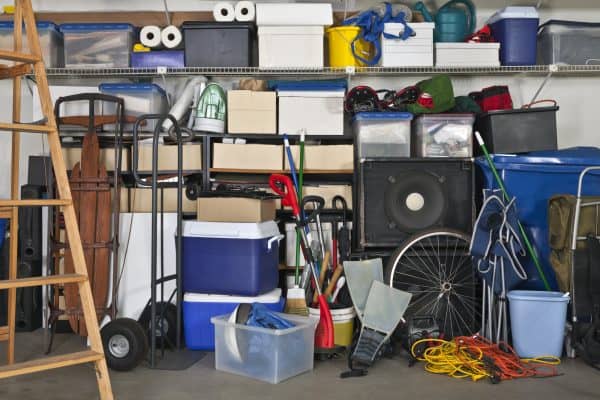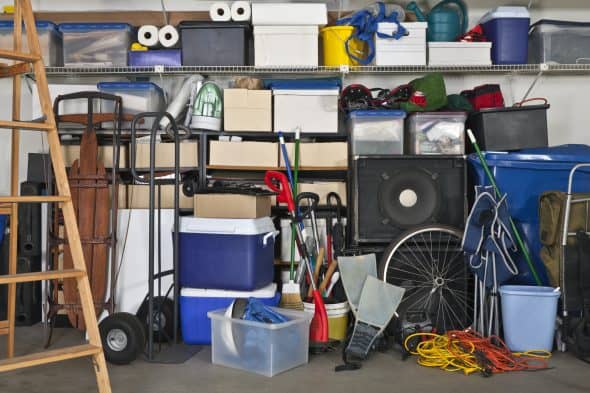 Second, you don't really know where all your stuff winds up. Sure, you hope the furniture, the art, and even the skeeball table wind up in a happy, new home. You want your stuff to go to someone in need or help a worthy organization. But you never find out. Your stuff might be donated, but it might also be sold for profit, recycled, or even dumped.
Finally, the uncertainty of your stuff's destination — and the convenience of handing it off to a third party — means that there's no tax break for you. When we donate gently used items to charitable organizations, we get a receipt, estimate the value donated, and itemize that on our taxes. But with our stuff simply hauled away by 1-800-GOT-JUNK?, there's no guaranteed donation and no tax deduction for you.
So would I recommend 1-800-GOT-JUNK? for hauling away your clutter? Absolutely! And remember, there's no cost to getting a quote and weighing your options. And enjoying a clutter-free home . . . well, that's priceless!
How have you purged your family's clutter? Do you recommend your approach, or would you do it differently today?