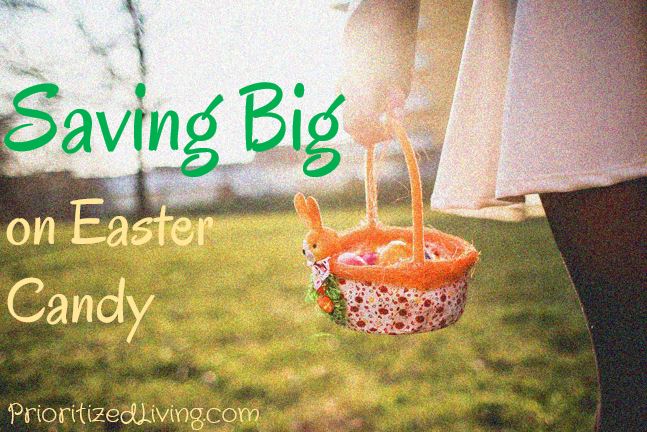 Can you smell the sweet, chocolatey scent of candy savings coming around the bend? If you are a fool for chocolate bunnies, coconut eggs, or jelly beans, you're in luck! Stores everywhere will be practically giving away their Easter candy soon.
Of course, the catch is that you have to wait until Easter actually passes, but it's actually a small catch if you think about it. Waiting until Monday to grab some sweet deals means only that you can't put that candy in your family's baskets on Sunday. Unless you skip baskets all together, you'll still have to buy a decent stash of candy before Easter.
However, how would your kids feel if you gave them each $5 in their baskets — maybe instead of some pricey $5 piece of candy they would have gotten in addition to everything else — and let them run through the seasonal aisle of the store on Monday grabbing ten or more super-discounted Easter candies? They'd still get their fill of goodies on Sunday with the promise of wild candy excitement on Monday.
This works for the adults in your life too! Last year, my husband got the Butterfinger Bunny in his basket on Easter morning, and that set the Easter Bunny back $3.50 for a measly 5.5-oz. piece of chocolate. It's a splurge, but the man loves those things. On Easter Monday, I found myself in Babies 'R' Us standing next to a shelf holding a small army of those bunnies at $0.50 a pop. Sensing serious wife points in my future, I cleared that shelf, paid $3.50 again — only this time for seven bunnies, and presented them to an ecstatic guy at home.
He still talks about that moment.
If you're feeling adventurous on Monday, hit a few stores — supermarkets, drug stores, Walmarts, Targets, baby stores, and more — and see what awesome deals you can grab.
Just leave the Butterfinger Bunnies for me.
Need some extra cash for your post-Easter shopping spree? Find out how I made $140 in 30 minutes!