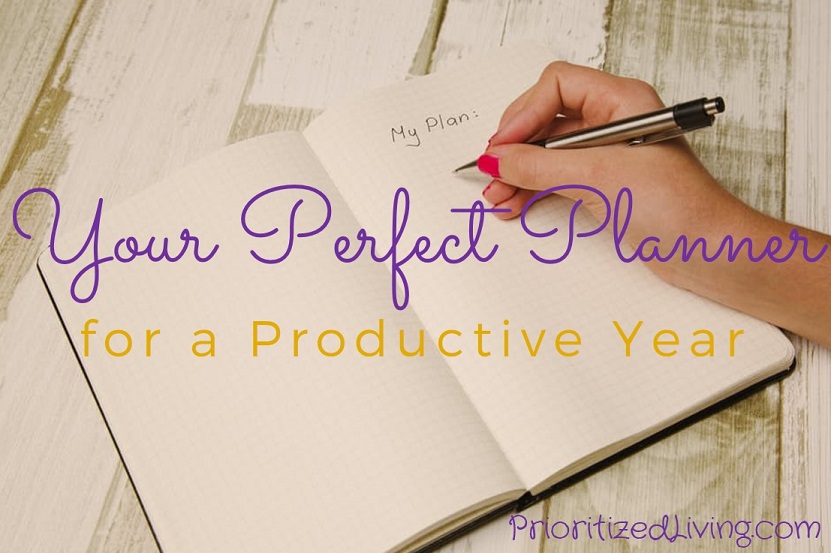 It's that time of year again! As this year wraps up, it's time to start setting yourself up for success next year. Organizing your life with a physical planner can make all the difference. (Not convinced? Read this!)
There are so many incredible paper planners out on the market! How do you choose?
Start your search by checking out these popular planner options. There are some dramatic differences among these options, so see which one is a great fit for the way your brain and your life work!
Planner Pad
After trying a number of planners, I'm still sold on the Planner Pad! Embrace its 3-step funnel method for guaranteed organization.
The Planner Pad gives you just enough organizational framework to put you on the path to success while allowing you to tailor its formula specifically to your needs. Planner Pads even offers a money-back guarantee if you don't experience a productivity transformation.
Erin Condren LifePlanner
There's a whole sect of planner-loving people that worships at the altar of Erin Condren and her wildly popular Life Planner. This planner is incredibly customizable — letting you choose your layout, coloring, cover, calendar length, and more.
Add accessories like stylized bands, snap-in to-do lists, wet-erase capabilities, stickers, and more. The Life Planner aims to motivate you by having you write down your goals, schedule your calendar items, inspire you with quotes, and guide you in creating your best version of yourself.
Passion Planner
The Passion Planner is a relatively recent creation that's gotten a lot of attention and fans. Its focus is guiding you in discovering your passion, building goals around it, and implementing the action steps to reach those goals.
Check out the YouTube video to get a tour of its many page layouts.
Bullet Journal
The Bullet Journal offers a simple notebook (or you can use your own) and a unique technique for transforming that notebook into a successful planner.
Some people swear by the methodology. Others — like me — love the structure of a printed planner over the DIY approach."
Watch the video on the website to get an overview of bullet journaling.
Franklin Covey Planner
Franklin Covey is one of the big names in planners and a favorite of high-level executives.
Customize your own planner with a beautiful Franklin Covey 3-ring binder in the size of your choice. Then select from a wide array of inserts and planner pages.
You can also select one of their wire-bound planners and academic planners.
Then go nuts with accessories — insertables, decorations, forms, tabs, sleeves, and more.
What's your favorite planner for this year?