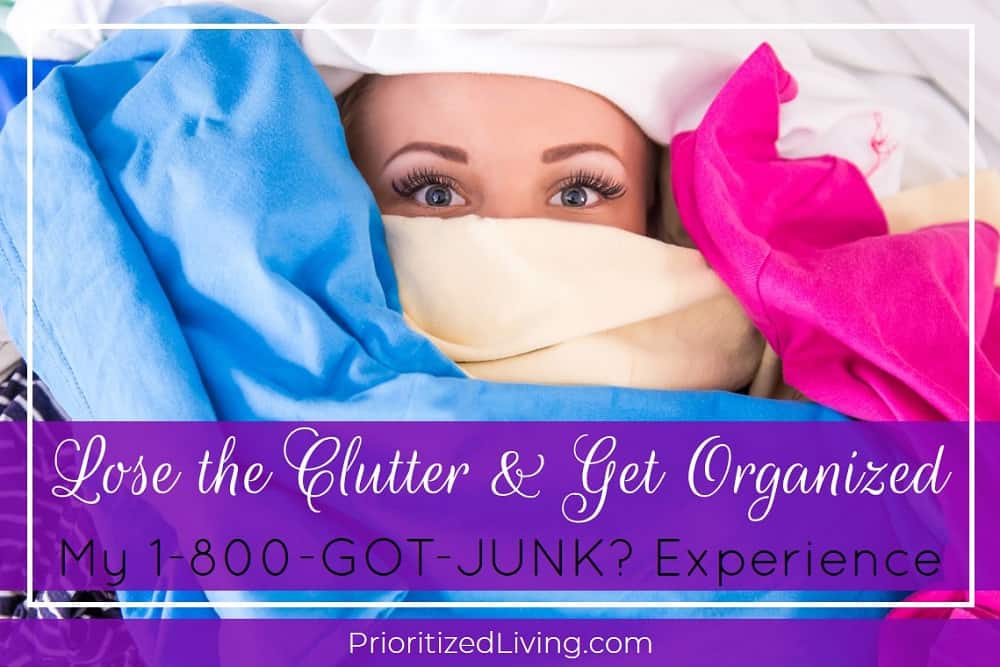 Note:  This post contains affiliate links. Read my policy here.
It was time for a major clutter purge. That was the thinking of my husband and me in mid-2018.
We'd moved into our home a few years earlier, still toting plenty of possessions from before we were married. Up until then, we'd done a decent job of donating the smaller stuff we didn't want to organizations that would take it. We had dropped boxes at Goodwill, given unused diapers to a local women's shelter, and scheduled driveway pick-up for donations to the Salvation Army and Big Brothers Big Sisters.
But the big stuff we no longer needed (or wanted) as a married couple remained. The dining room set and recliner from his late, great-uncle. The second-hand love seat that had graced my first apartment out of graduate school. A skeeball table my husband had given me for Christmas the year we started dating! The list went on.
Some of it was moveable — like my husband's old fish aquarium and a massive painting he had purchased at a discount back in the day. But no charitable organization wanted to take them off our hands.
And other stuff was stuck. Maybe the two of us could have gotten that love seat and recliner out of the basement, but it would have been a major pain.
Finally, some of our junk was simply that. But much of what we wanted to clear out was not only usable but easily would have value to other people.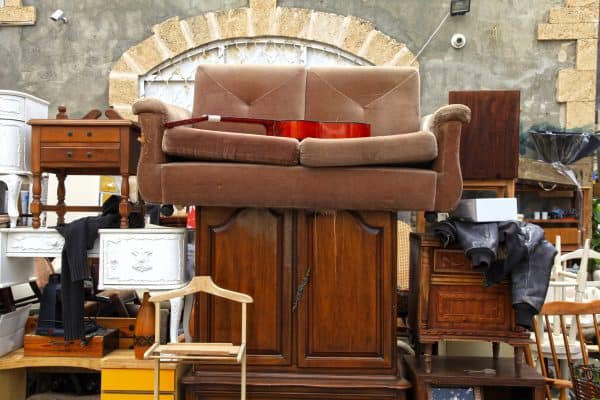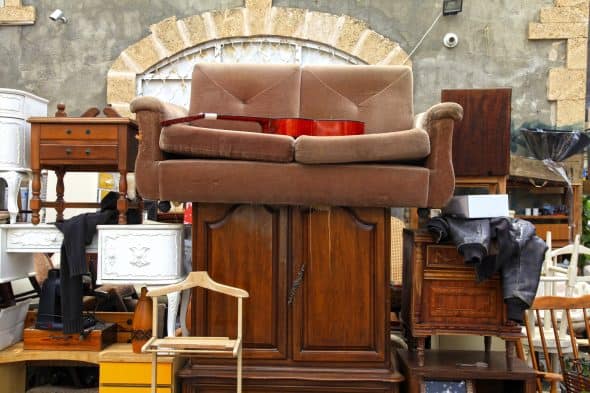 So we wanted a service that would . . .
Take all of the clutter we wanted removed . . . instead of cherry-picking from our stash,
Actually carry it out of our house . . . instead of forcing us to haul it out to the curb,
Donate, resell, or recycle our stuff, as appropriate . . . instead of sending it directly to the dump,
And do it all professionally and at a fair price!
After plenty of research, we turned to 1-800-GOT-JUNK?, a nationwide, residential junk removal service. And we were thrilled with the result!
If you too are ready to clear out your clutter and get organized, a junk removal service may be something you're considering! And you're looking for a thorough 1-800-GOT-JUNK? review.
So here's what you need to know about the process — how 1-800-GOT-JUNK? works, what you'll pay, and what I love (and don't love) about it. [Read more…]