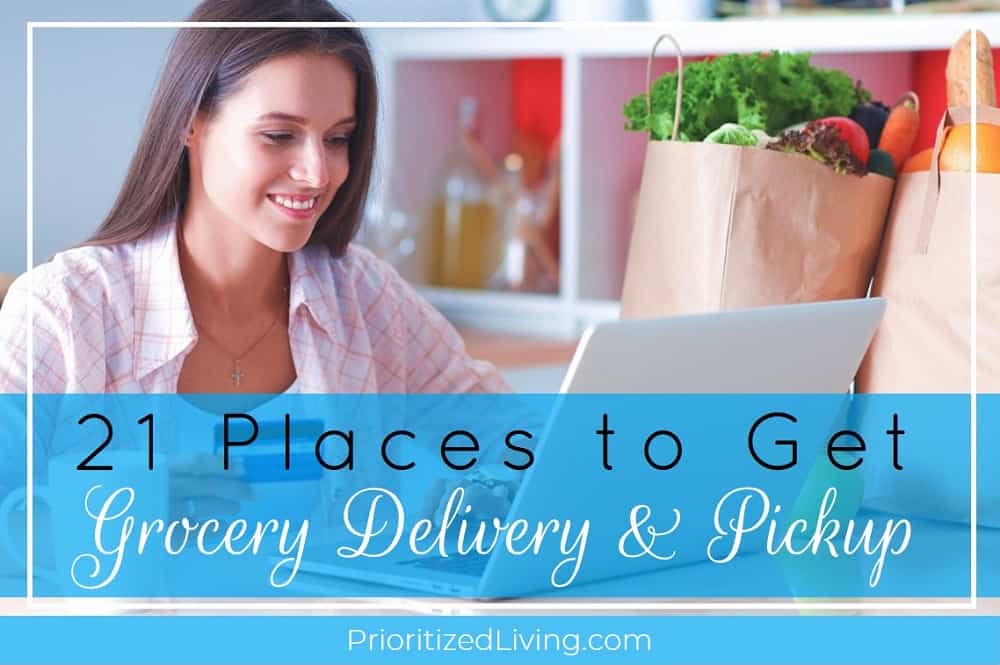 Note:  This post contains affiliate links.  Read my policy here.
It is a tough time out there right now.
And, for many people, going to the grocery store — something that used to be simple and safe — has now become a dangerous endeavor.
In the midst of a global pandemic, you're looking to keep yourself safe and keep your family safe. And, if you're sick or caring for someone who is ill, you need a way to get your groceries and supplies without stepping into a supermarket.
If you're used to running to the store with a shopping list, you may not realize just how many options you have for getting fresh groceries, pantry staples, paper products, and everything else you need.
You can absolutely get the groceries you need by staying at home or enjoying contactless pickup.
Right now, demand for these services is at an all-time high. And your usual grocery store may be booked solid right now. So getting what you need means knowing all your options — what stores deliver groceries and which ones offer safe pickup for you.
Wondering where to buy toilet paper, paper towels, tissues, meat, milk, flour, eggs, or other hard-to-find items? This list has it all.