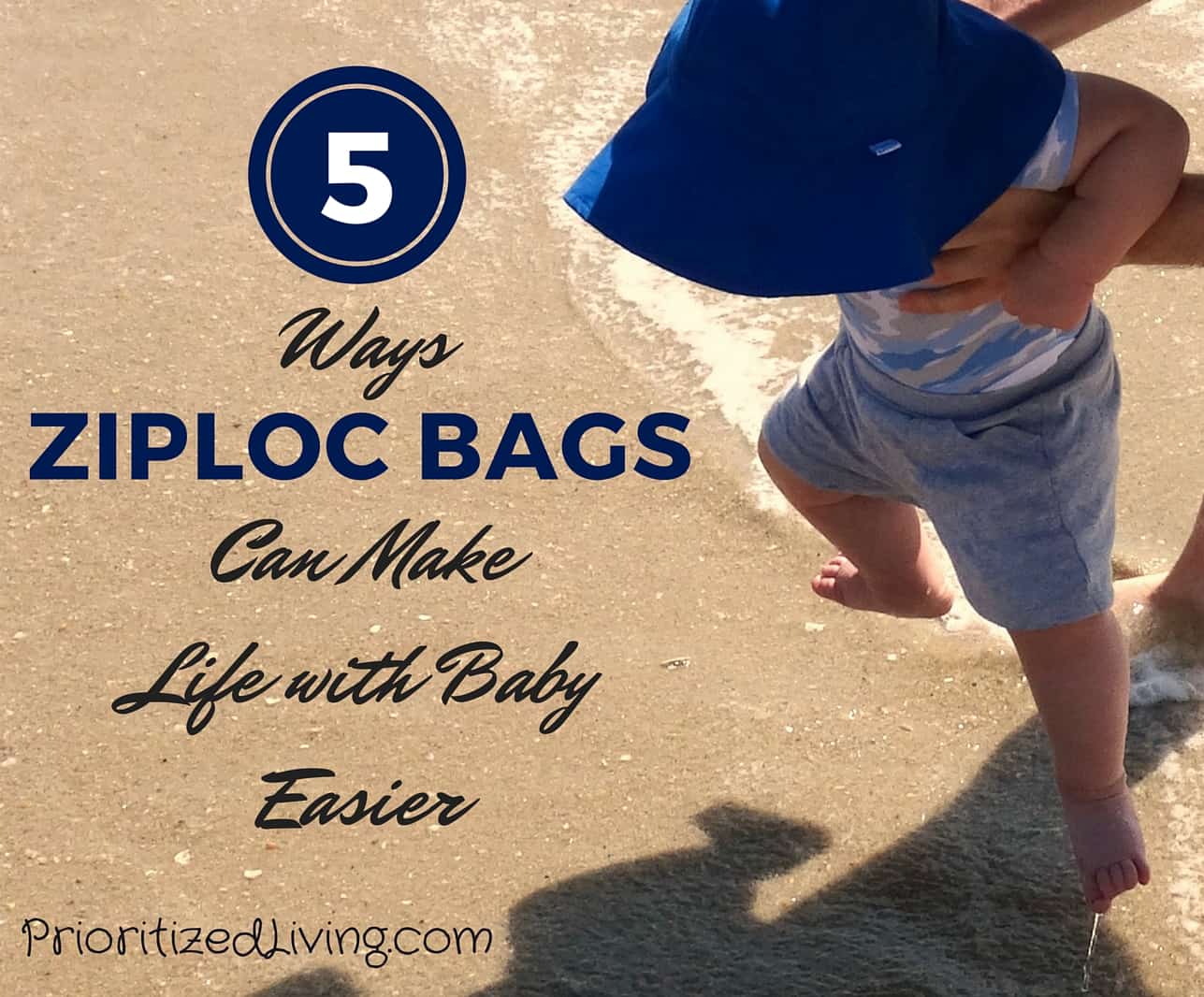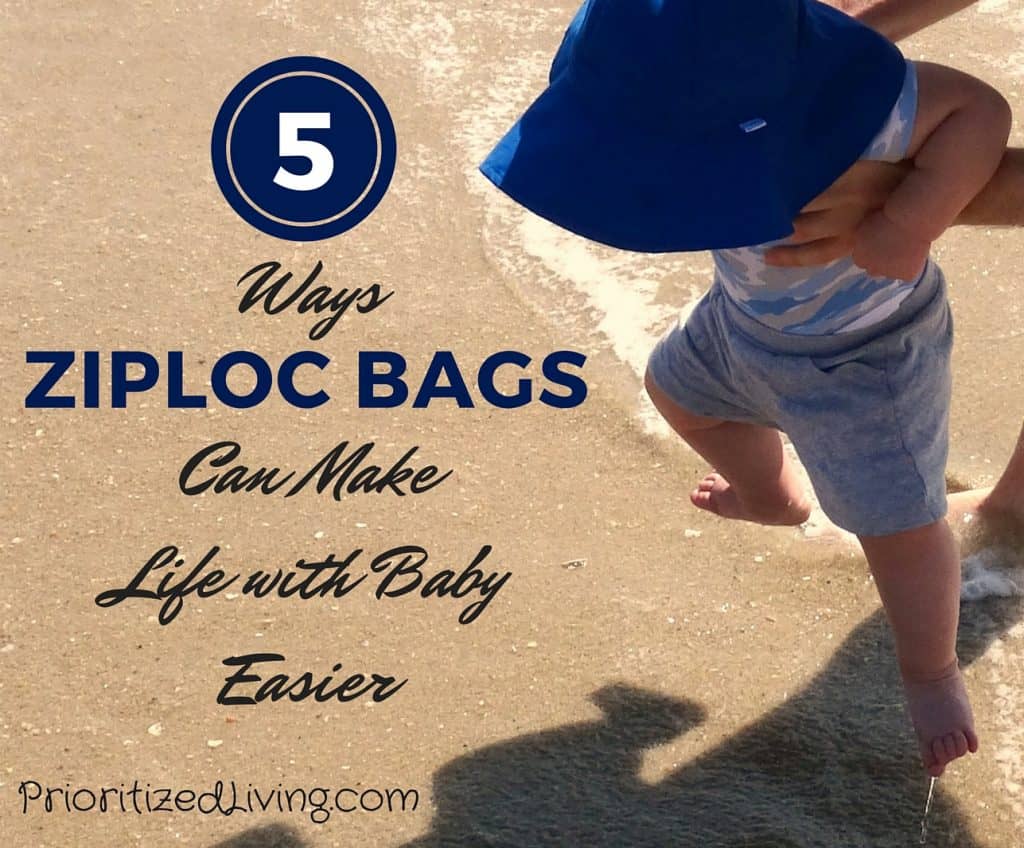 Note: This post contains affiliate links. Read my policy here.
Ziploc bags are a godsend when it comes to babies and their stuff. Never much of a bagger pre-kids, I now boast a full assortment of Ziploc bag sizes in my cabinet — with extra boxes of them stored elsewhere in case I run out! These beautiful bags can truly keep you organized and sane when wrangling your baby's essentials:
1. Baby Food
If you make your own baby food, grab yourself a few boxes of quart-sized freezer bags. You can label the outside of each bag with the food type it contains while filling the bags with frozen, individually-portioned ounces of baby food. When it's time to feed your baby, it's a snap to sort through the labeled freezer bags to find the foods you want.
2. Changes of Clothes
When taking your little one out on the road or sending him off to day care, it's imperative that you have one or two full changes of clothes in case of diaper, spit-up, beverage, or other disaster. Gallon bags are ideal for keeping the various components of a single outfit in one place and are easily movable from diaper bag to day care to wherever. Plus, if the outfit is needed, the bag is perfect for holding the soiled clothes until they can be taken home and laundered.
3. Bibs and Burp Clothes
If you need to lug around multiple bibs and burp clothes or send them in to day care with your little guy, gallon bags or even two-gallon bags are an excellent way of corralling them. I recommend having one bag for the clean ones and another bag for holding the dirty ones until they can be taken home and washed. If you are enjoying that special time of your baby's life (around 4 months) when he spits up all . . . the . . . time . . . then you might want to consider keeping a back-up bag of bibs and burp cloths in the car — in case you blow through your diaper bag supply in the first ten minutes of your outing.
4. Bottles
If you send your little one in day care, you tote a day's supply of bottles with you. Two-gallon bags are ideal for schlepping home a bunch of used, empty bottles. If you take empty bottles to your child care facility (and have your provider mix up formula or pour milk there), you'd benefit from a separate "clean bottles" bag to supplement your "dirty bottles" bag. Wash out the bags as needed and reuse the next day.
5. Teethers
To keep teethers together and sanitary in your diaper bag, your toy box, or your freezer, use quart-sized freezer bags. Keep an extra one in the diaper bag for the teethers that your baby hurls enthusiastically on the floor!
What baby-related uses for Ziploc bags have you discovered?