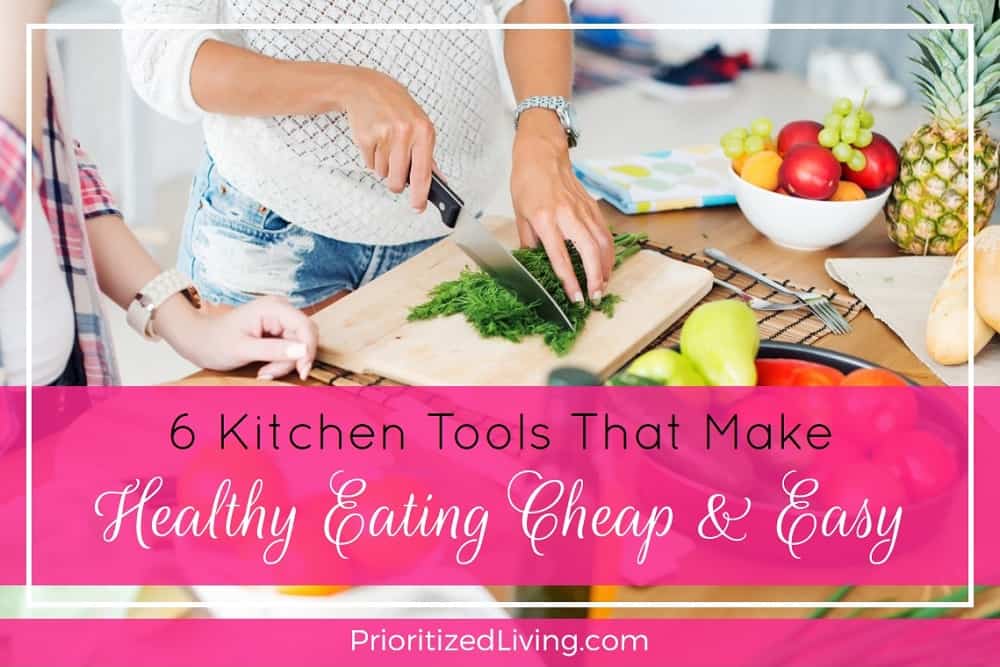 Note:  This post contains affiliate links.  Read my policy here.
We all want to eat fresh and healthy foods.  And we want to serve them to our spouses and kids too.
But eating junk is just so much easier!  There's none of the washing, prepping, slicing, cooking, and storing that you have to tackle with fresh produce, meats, cheeses, etc.  Instead, you just grab and go.
And you pay a pretty penny for that convenience — not to mention the toll it takes on your health.
But what if you could enjoy fresh, healthy foods easily, conveniently, and at a great price?
Here are six of my all-time favorite kitchen tools for enjoying good-for-you foods on a budget:   [Read more…]