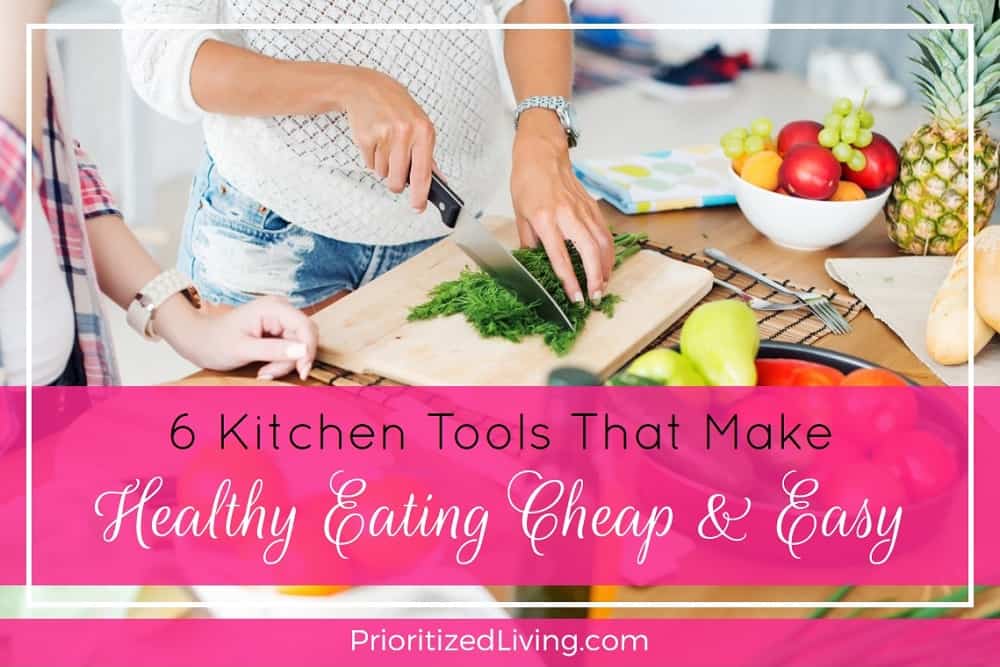 If you haven't already read it, check out Part 1 of this series!
Note: This post contains affiliate links. Read my policy here.
Two weeks ago I shared three of my favorite kitchen tools for eating fresh, healthy foods without the hassle.
If you've got the right gear in your kitchen, it's so easy to eat high-quality fruits, veggies, meats, cheeses, and more without paying the huge markup that comes with the pre-prepped, bagged and boxed stuff.
So let's dive in to three more of the best kitchen gear you can get for enjoying good-for-you foods on a budget: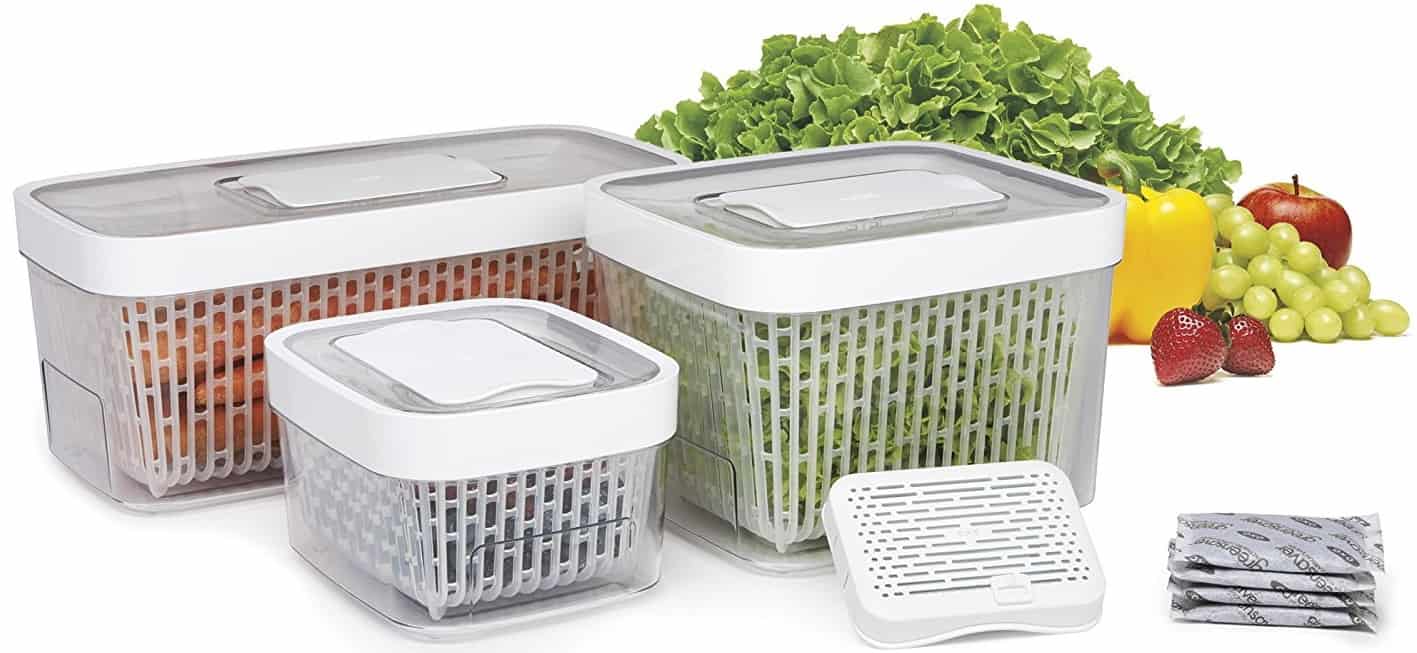 Photo courtesy of Amazon
4. A handful of produce keepers
Once you're armed with these awesome kitchen tools, you may find yourself enthusiastically picking up a lot more produce . . . which then goes bad in your fridge. And then you wind up throwing your money directly into the trash.
One snazzy way I've found to keep my produce fresh for longer is a specially made produce keeper. It keeps moisture off of your fruits and veggies, maintains a contained environment, and even used specialized filters to absorb gasses that rot produce.
The little ones are great for berries and matchsticks, while the large produce keepers do a beautiful job of preserving big bunches of lettuce greens, broccoli, and more.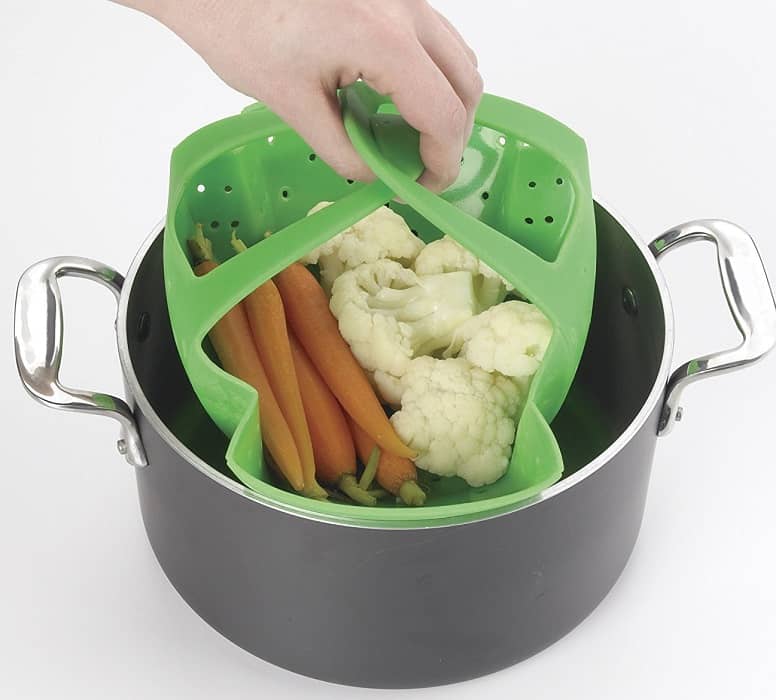 Photo courtesy of Amazon
5. A versatile steamer basket
Steamed foods are awesome for a number of reasons.
They retain more nutrients (and prettier color!) than boiled foods, they're moist, they're healthy, and they're cheap! Steamed fruits, veggies, and meats are also perfect foods for creating your own homemade (and oh-so-inexpensive) baby food.
If you've ever tried to wrestle a clunky metal steamer basket into a too-small pot, you know that you often have to dirty a big pot just to steam a little bit of food.
A flexible steamer basket is just the fix. With a silicone basket than can squish into just about any pot, you can steam just a little or use the full capacity to cook a lot.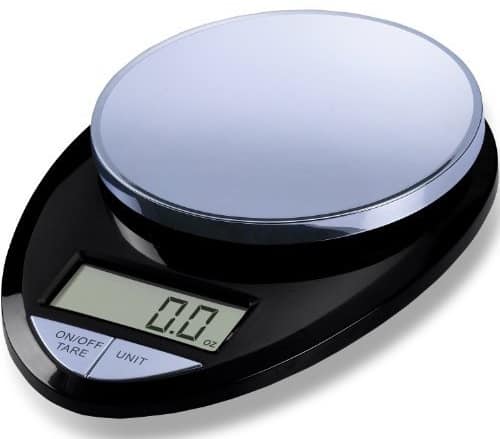 Photo courtesy of Amazon
6. A trusty food scale
Practicing portion control but don't want to mess around with pricey, pre-portioned foods? Splitting up a big haul of meats or veggies to freeze after a major sale?
A food scale is just what you need.
I love breaking this sucker out after picking up a ton of ground beef at the supermarket. I toss a dish onto the scale, zero it out, and portion out exactly the quantities of meat that I want to freeze in heavy-duty foil.
Then they're labeled and tossed into the freezer for easy retrieval a couple of days before my ground beef dinner. There's no guesswork about the weight, and I get perfectly portioned food — every time!
What's your favorite kitchen tool or gadget for eating well on less?